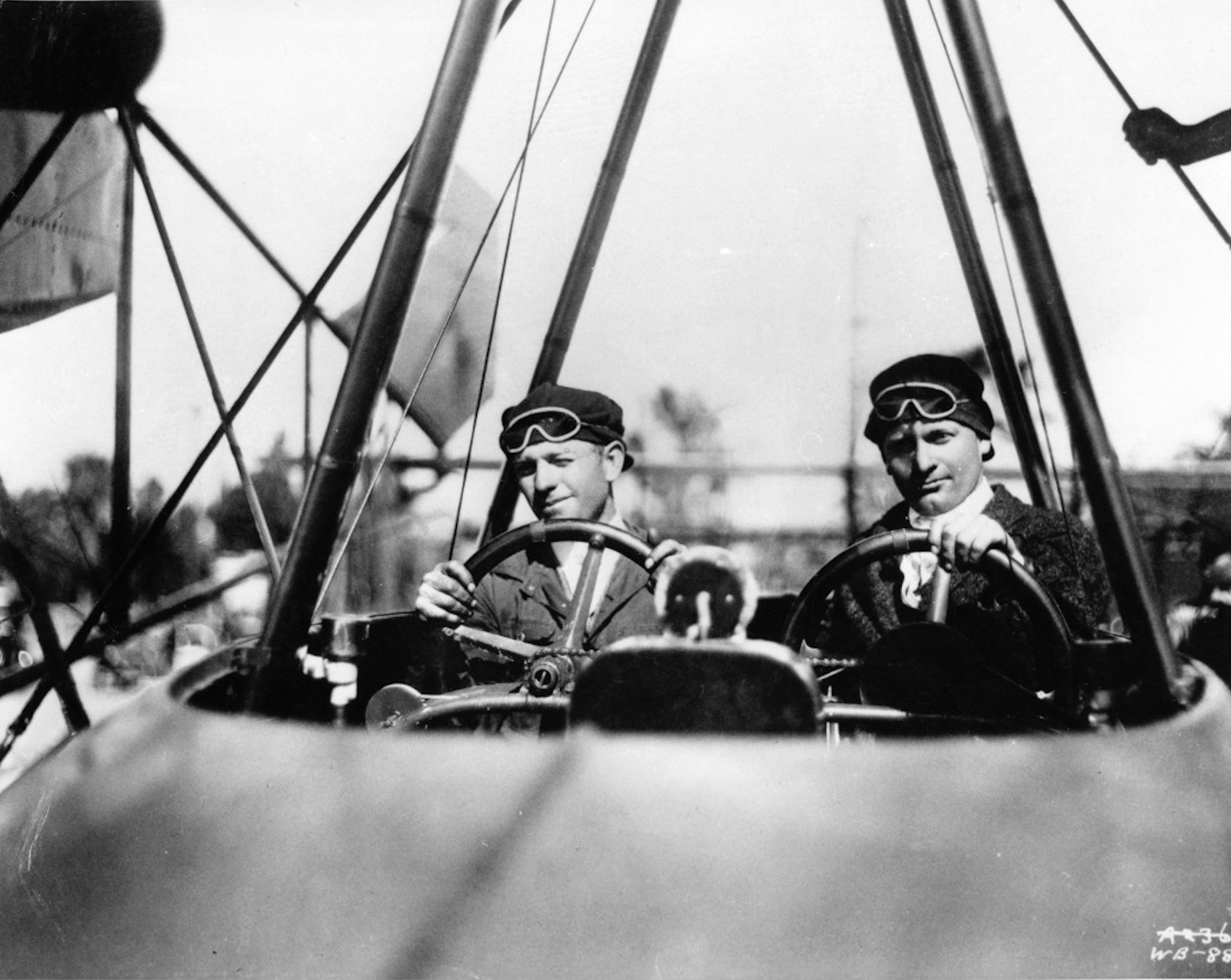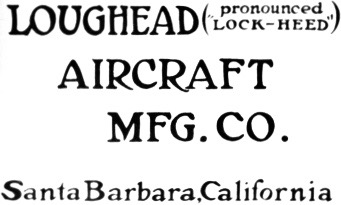 12 April  1918: Allan and Malcolm Loughead, owners of the Loughead Aircraft Manufacturing Company of Santa Barbara, California, set speed and distance records as they flew their twin-engine, ten-place F-1 flying boat from Santa Barbara to San Diego. The F-1 traveled 211 miles (340 kilometers) in 3 hours, 1 minute.
Designed by friend and employee John Knudson ("Jack") Northrop, and built in a garage on State Street, the F-1 was launched on a wooden ramp at West Beach.
The airplane was intended for the U.S. Navy, but the end of World War I ended the requirement for new airplanes.
The Loughead F-1 was a twin-engine, three-bay biplane flying boat operated by a crew of 2. It could carry 8–10 passengers. The airplane was 35 feet (10.668 meters) long. The span of the upper wing was 74 feet (22.555 meters) and the lower wing was 47 feet (14.326 meters). The height was 12 feet (3.658 meters). The F-1 had an empty weight of 4,200 pounds (1,905 kilograms) and gross weight of 7,300 pounds (3,311 kilograms).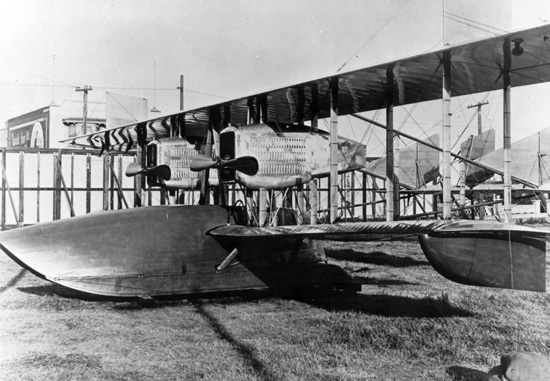 The F-1 was powered by two right-hand tractor, water-cooled, normally-aspirated 909.22-cubic-inch-displacement (14.899 liters) Hall-Scott A-5-engines. These were inline six-cylinder single-overhead-camshaft (SOHC) engines with a compression ratio of 4.6:1. It was rated at 150 horsepower and produced 165 horsepower at 1,475 r.p.m. The engines were mounted on steel struts between the upper and lower wings. The engines were direct-drive and turned two-bladed, fixed pitch propellers with a diameter of 8 feet, 8 inches (2.642 meters). The Hall-Scott A-5-a was 5 feet, 2.5 inches (1.588 meters) long, 2 feet, 0 inches (0.610 meters) wide and 3 feet, 7.875 inches (1.114 meters) high. It weighed 595 pounds (270 kilograms).
The F-1 had a cruise speed of 70 miles per hour (113 kilometers per hour) and maximum speed of 84 miles per hour (135 kilometers per hour).
The F-1 was converted to a land plane with tricycle undercarriage and redesignated F-1A. During an attempted transcontinental flight, it twice suffered engine failure and was damaged. Reconfigured as a flying boat, the airplane was used for sight-seeing before being sold. It was abandoned on a beach at Santa Catalina Island, off the coast of Southern California, and was eventually destroyed.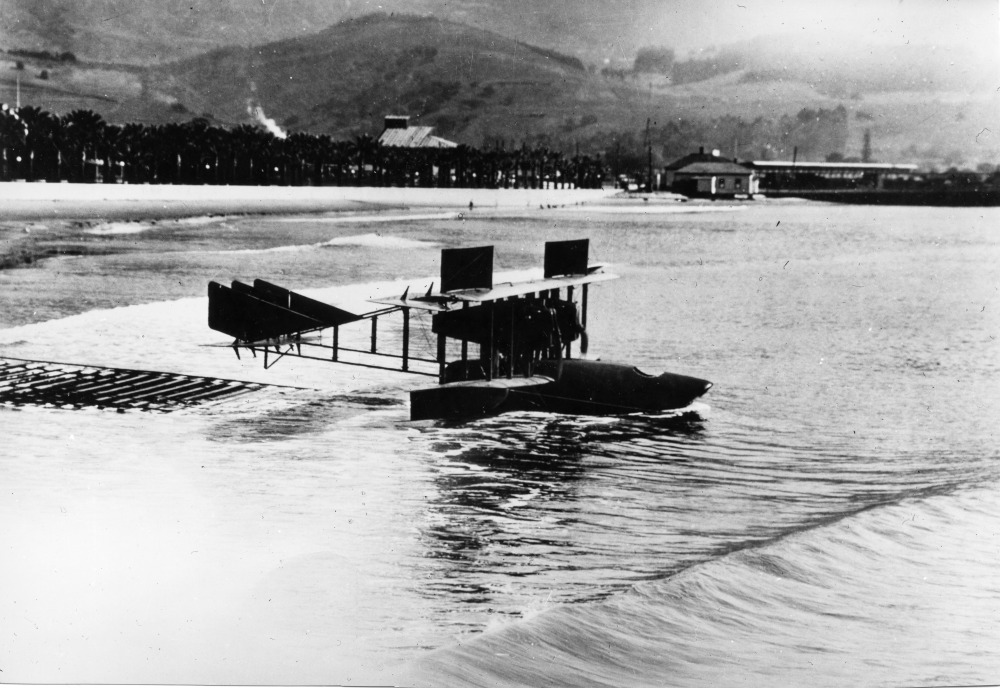 The Loughead Aircraft Manufacturing Company would go on to become one of the world's leading aerospace corporations.

© 2017, Bryan R. Swopes