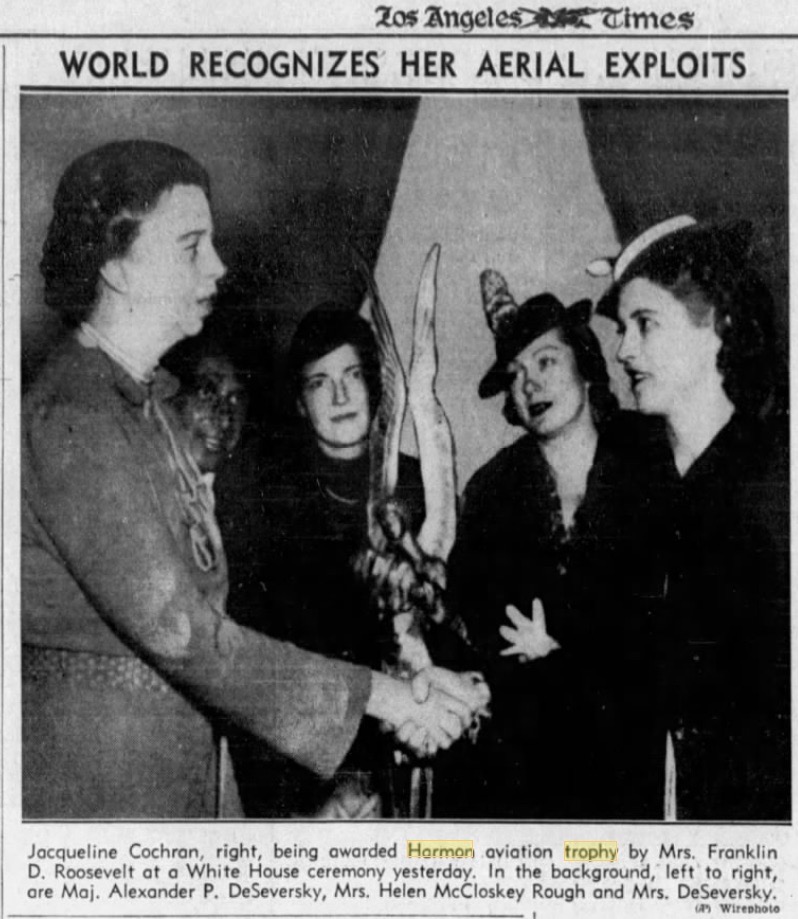 Aviatrix Given Harmon Trophy
     WASHINGTON, April 4. (AP)—Mrs Franklin D. Roosevelt presented to Jacqueline Cochran of New York today the Harmon trophy for the outstanding American aviatrix of 1937.
     The trophy is awarded by the Ligue Internationale Des Aviateurs.
     Miss Cochran broke the national women's record for 1000 kilometers and on three occasions established new national records for the 100-kilometer distance in 1937. She also set a world's record for women over a three-kilometer course.
—Los Angeles Times, Vol. LVII, Tuesday, 5 April 1938, Part I, Page 5, Columns 3–5
On 26 July 1937, Jackie Cochran set a United States Women's National Speed Record ¹ of 203.895 miles per hour (328.137 kilometers per hour) over a 1,000 kilometer (621.4 mile) course between the Union Air Terminal at Burbank, California, and San Francisco's Golden Gate Bridge, and return, flying a Beechcraft D17W "Staggerwing," NX17081, serial number 136.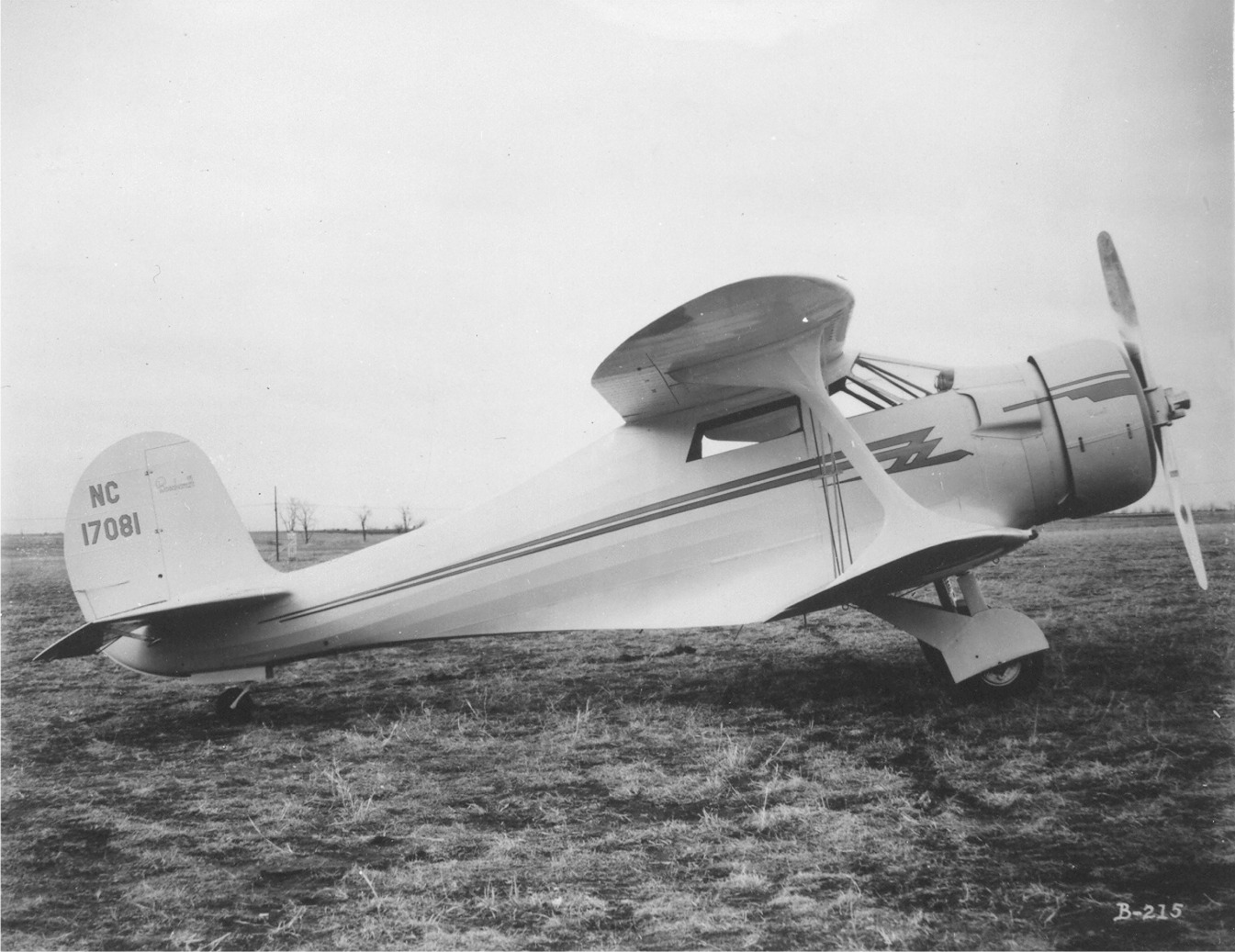 On 21 September 1937, Jackie Cochran flew the Seversky Aircraft Corporation SEV-S1, civil registration NR18Y, over a 3 kilometer course at Detroit Wayne County Airport, Romulus, Michigan, averaging 470.40 kilometers per hour (292.29 miles per hour). This was a new Fédération Aéronautique Internationale (FAI) world speed record.²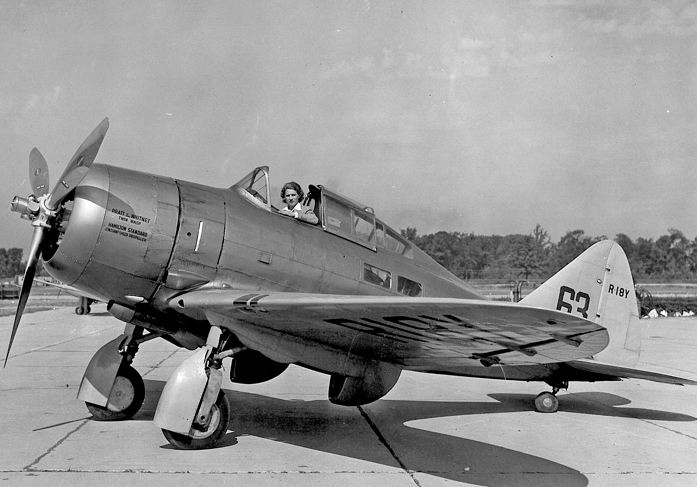 This was the first of five Harmon Trophies which were awarded to Jackie Cochran.
¹ A check with the National Aeronautics Association on 25 February 2016 was unable to verify this record. —TDiA
² FAI Record File Number 12026
© 2019, Bryan R. Swopes