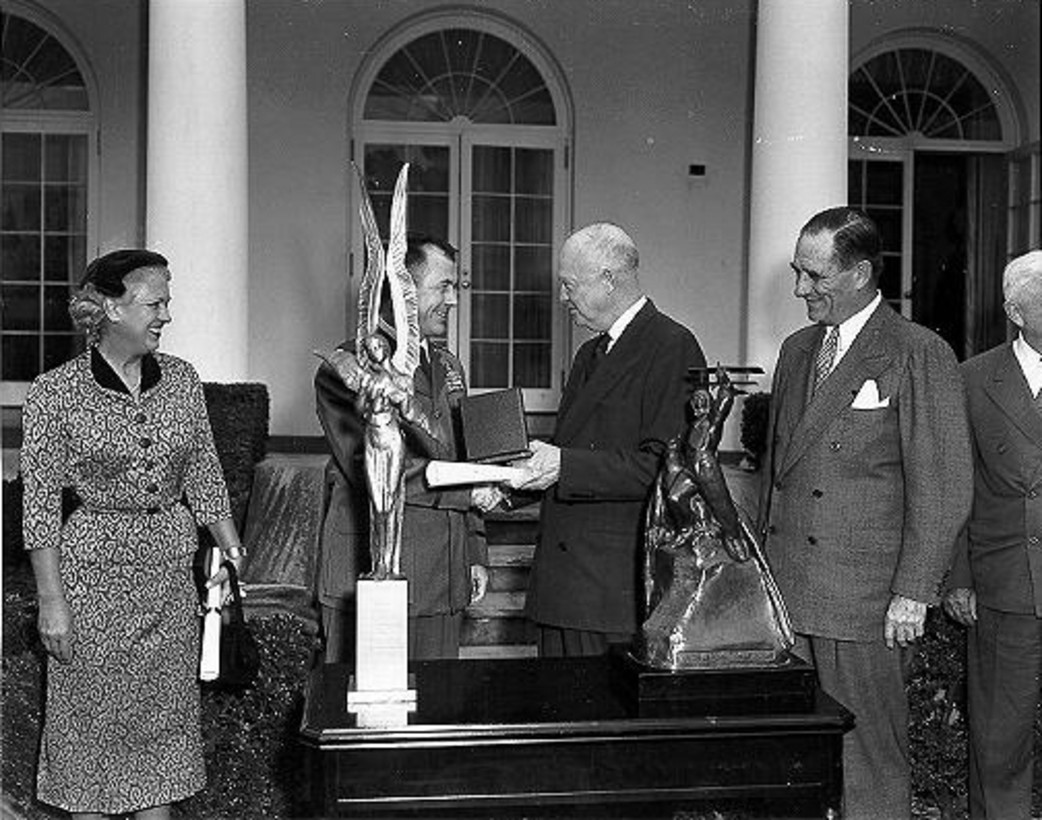 17 November 1954: In a ceremony at The White House, Dwight David Eisenhower, 34th President of the United States of America, presented the Harmon aviation trophies to Ms. Jacqueline Cochran and Major Charles E. Yeager, U.S. Air Force.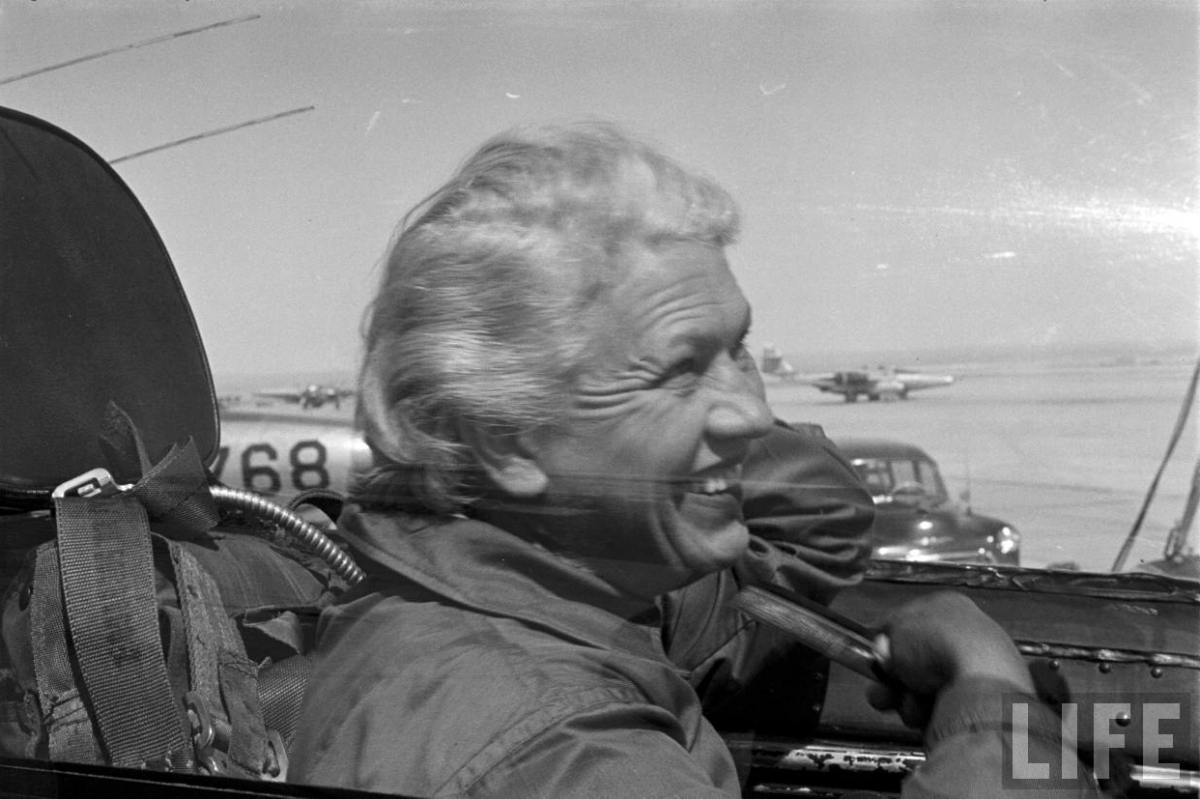 Jackie Cochran won the Harmon International Aviatrix Trophy for her record-breaking flight in the Orenda-powered Canadair CL-13 Sabre Mk.3, 18 May 1953. She set two new Fédération Aéronautique Internationale (FAI) World Speed Records at 1,050.18 kilometers per hour (652.55 miles per hour) over a 100-kilometer closed circuit.¹
Flying at an altitude of just 300 feet (91 meters), Cochran had to hold the Sabre in a 30° bank around the 63-mile circular course.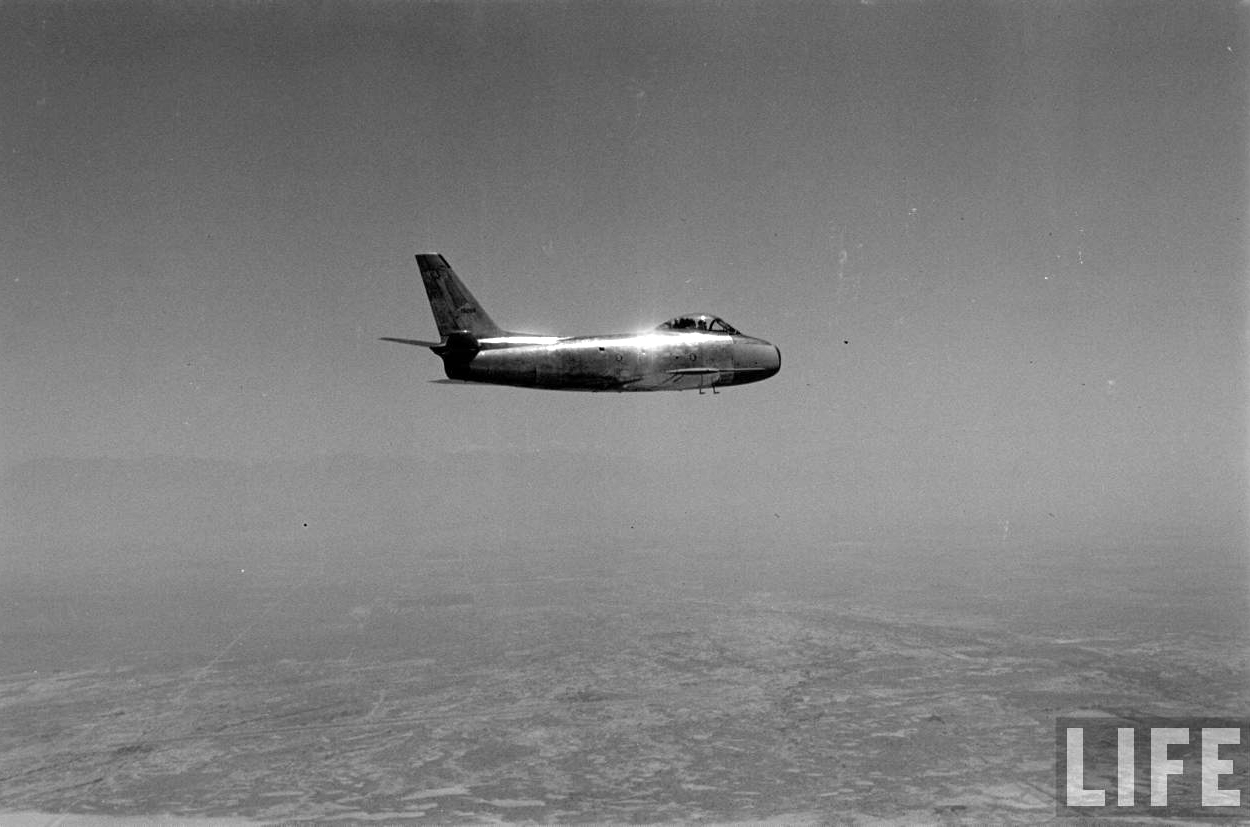 Chuck Yeager had been selected for the Harmon International Trophy for his flight in the Bell X-1A rocketplane on 12 December 1953. He flew the X-1A to Mach 2.44 (1,621 miles per hour/2,609 kilometers per hour) at 74,700 feet (22,769 meters), faster than anyone had flown before.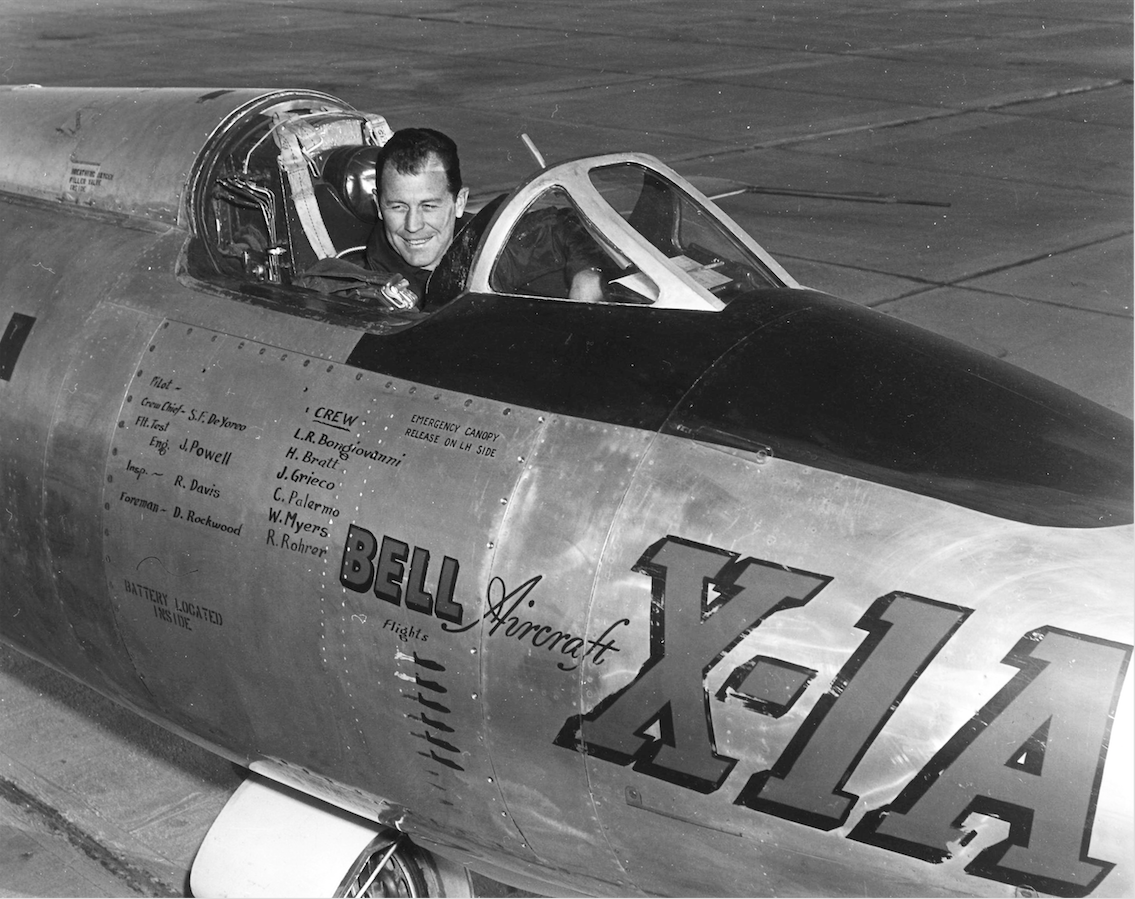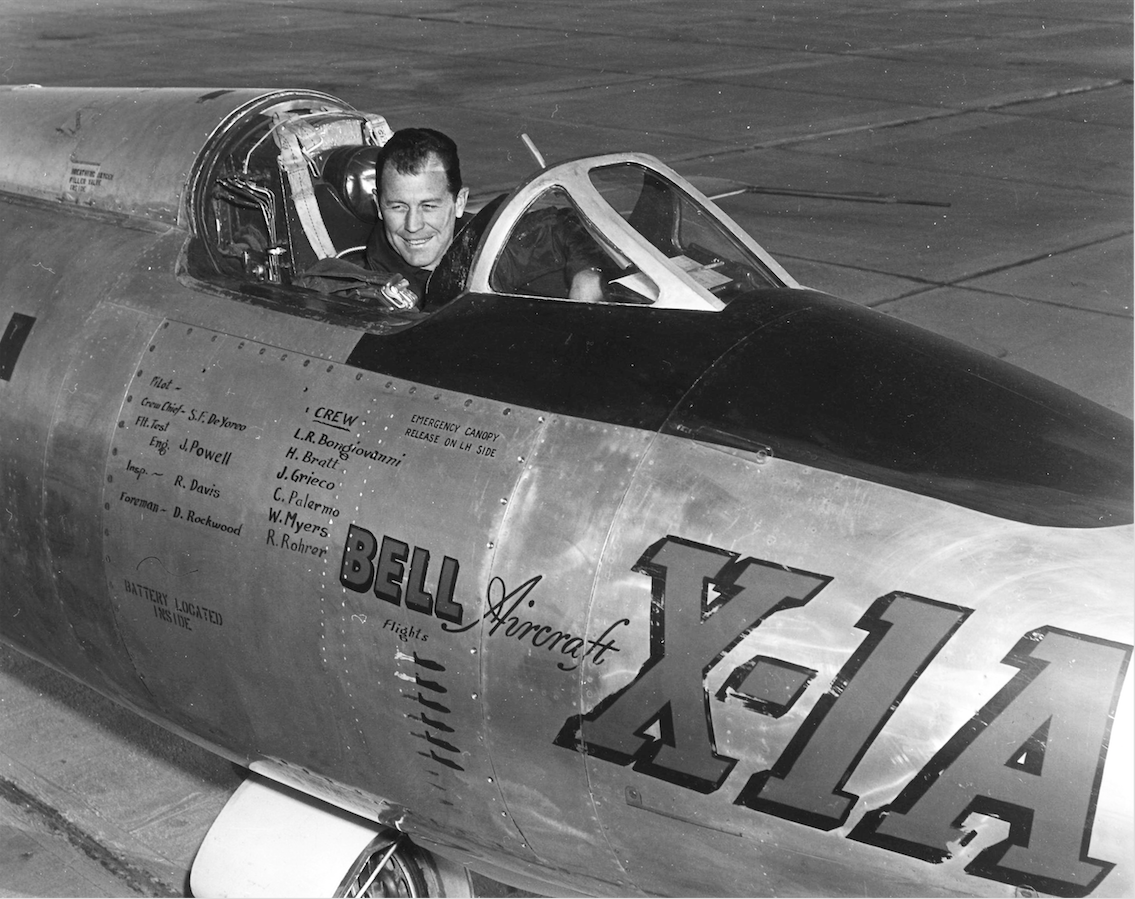 After the rocket engine was shut down, the X-1A tumbled out of control—"divergent in three axes" in test pilot speak—and fell out of the sky. It dropped nearly 50,000 feet (15,240 meters) in 70 seconds. Yeager was exposed to accelerations of +8 to -1.5 g's. The motion was so violent that Yeager cracked the rocketplane's canopy with his flight helmet.
Yeager was finally able to recover by 30,000 feet (9,144 meters) and landed safely at Edwards Air Force Base.
Yeager later remarked that if the X-1A had an ejection seat he would have used it.
Bell Aircraft Corporation  engineers had warned Yeager not to exceed Mach 2.3.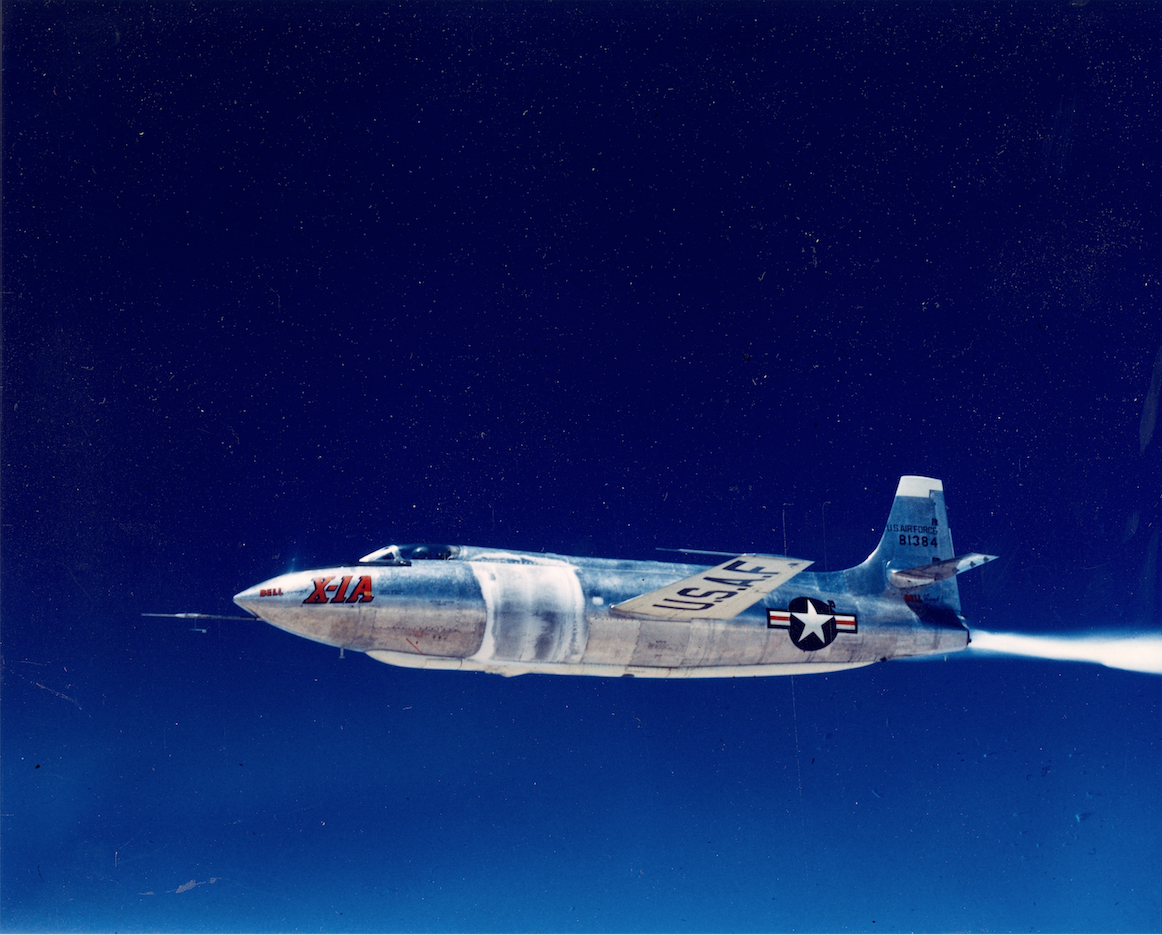 ¹ FAI Record File Numbers 13039, 13040
© 2019, Bryan R. Swopes