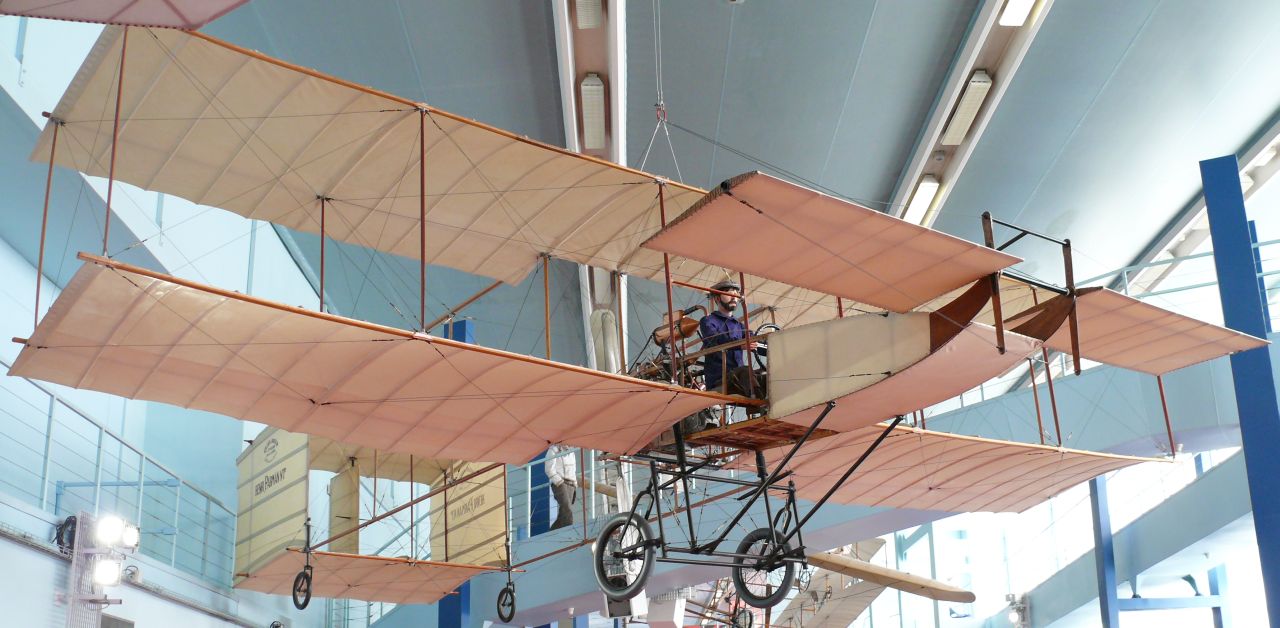 14 March 1908: Henry Farman makes the the first flight in his modified Voisin-Farman I bis, an airplane built by the Appareils d'Aviation Les Frères Voisin, founded by brothers Gabriel and Charles Voisin at Billancourt, a suburb of Paris, France.
The Voisin-Farman I was a single-place, single-engine, two-bay biplane with the elevator forward and a "box kite" tail. It was 10.500 meters (34 feet 5.4 inches) long, with a wingspan of 10.000 meters (32 feet, 9.7 inches). The chord of each wing was 2.000 meters (6 feet, 6.7 inches), and vertical gap between the upper and lower wings was 1.500 meters (4 feet, 11.0 inches). There was no sweep or dihedral.
The complete airplane weighed 530 kilograms (1,169 pounds).
The Voisin-Farman I was modified. The wings' dihedral was changed to improve stability and the span of the tail reduced. The Antoinette engine was replaced with a Renault rated at 50 horsepower, but was quickly changed back to the Antoinette. A tank containing crushed ice was added to the condensed steam cooling system, increasing the time the engine could be run. The modified airplane is known as the Voisin-Farman I bis (also known as the Henri Farman nº 1).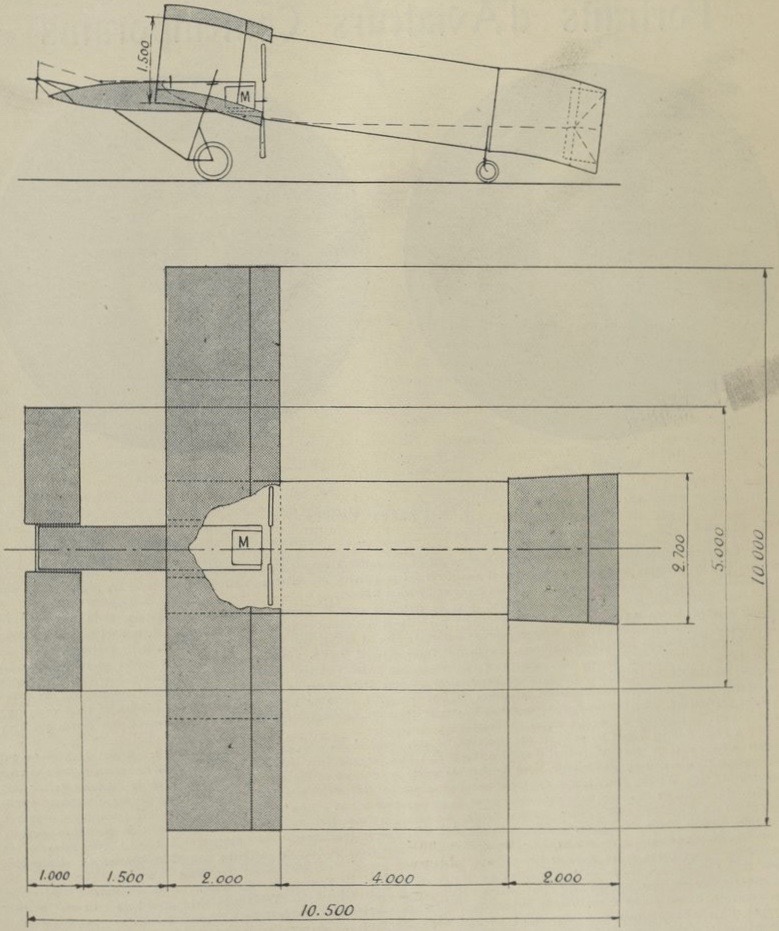 The airplane was powered by a steam-cooled, direct-injected, 487.14 cubic-inch-displacement (7.983 liter) Société Antoinette 8V 90° V-8 direct-drive engine producing 53 horsepower at 1,100 r.p.m. The engine turned a two-bladed pusher propeller. It was designed by Léon Levavasseur. The engine was 1.120 meters (3 feet, 8 inches) long, 0.630 meters (2 feet, 1 inch) wide and (0.540 meters (1 foot, 9 inches) high. It weighed 95 kilograms (209 pounds).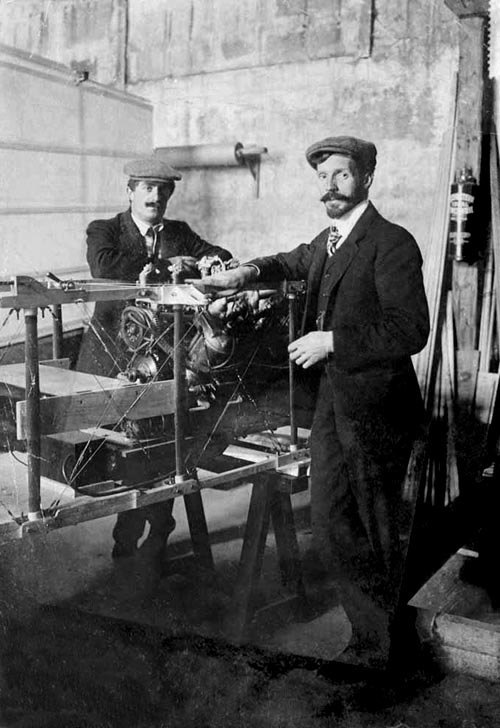 © 2019, Bryan R. Swopes