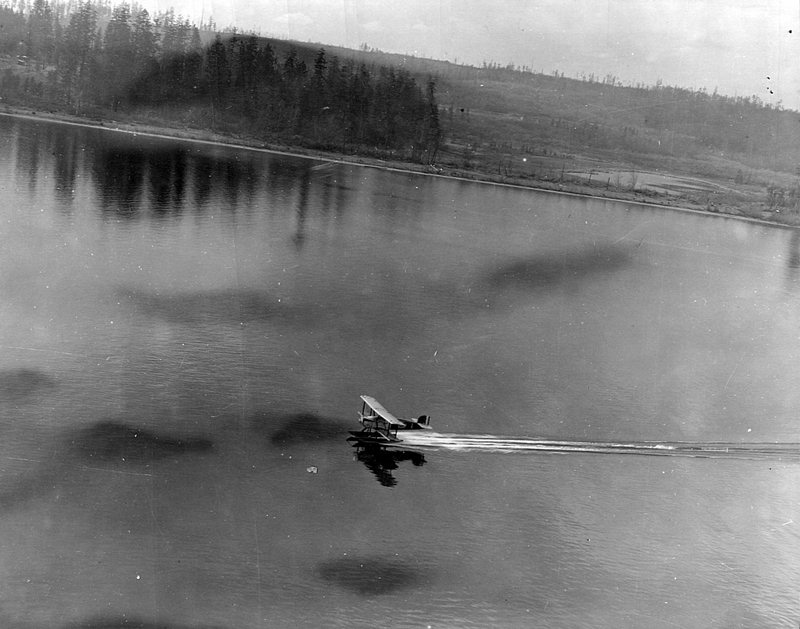 6 April 1924: Four United States Army Air Service Douglas DWC single-engine biplanes departed Sand Point, near Seattle, Washington, on the first aerial circumnavigation of the world. The airplanes were named Boston, Chicago, New Orleans and Seattle.

Pilots for the operation had been personally selected by Chief of the Air Service, General Mason Patrick. Pilot of Seattle, (A.S. 23-1229) and in command of the flight, was Major Frederick Leroy Martin. His mechanic was Staff Sergeant Alva L. Harvey. The second airplane, Chicago, (A.S. 23-1230) was piloted by 1st Lieutenant Lowell Herbert Smith, with 1st Lieutenant Leslie P. Arnold. 1st Lieutenant Leigh Wade flew Boston (A.S. 23-1231) with Staff Sergeant Henry Herbert Ogden. The final DWC, New Orleans, (A.S. 23-1232) was flown by 1st Lieutenant Erik Hemming Nelson, with 2nd Lieutenant John Harding, Jr.
Two of the pilots, Martin and Wade, would rise to the rank of major general, and a third, Nelson, to brigadier general. One of the mechanics, Hank Ogden, would become a colonel. Another mechanic, Harding, became a vice president of the Lockheed Aircraft Corporation.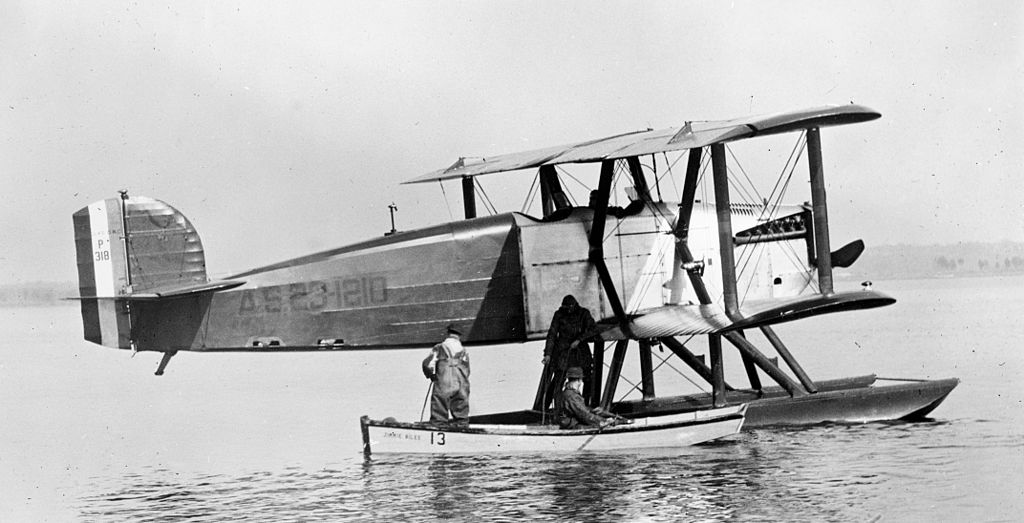 The five Douglas World Cruisers, a prototype and four production airplanes, were modified from current production U.S. Navy  DT-2 torpedo bombers. The DWC was a single-engine, two-place, single-bay biplane. The landing gear could be switched from wheels to pontoons for water landings. Fuel capacity was increased to 644 gallons (2,438 liters).
The DWC was 35 feet, 9 inches (10.90 meters) long with a wingspan of 50 feet, 6 inches (15.39 meters) and height of 13 feet, 9 inches (4.19 meters). With pontoons installed, the length increased to 39 feet (11.89 meters), and height to 15 feet, 1 inch (15.08 meters). The airplane had an empty weight of 4,380 pounds (1,987 kilograms) with wheels, and 5,180 pounds (2,350 kilograms) with pontoons.
The DWC was powered by a water-cooled, normally-aspirated, 1,649.336-cubic-inch-displacement (27.028 liter) Liberty L-12 single overhead cam (SOHC) 45° V-12 engine with a compression ratio of 5.4:1. The Liberty produced 408 horsepower at 1,800 r.p.m. The L-12 as a right-hand tractor, direct-drive engine and it turned turned a two-bladed fixed-pitch wooden propeller. The Liberty 12 was 5 feet, 7.375 inches (1.711 meters) long, 2 feet, 3.0 inches (0.686 meters) wide, and 3 feet, 5.5 inches (1.054 meters) high. It weighed 844 pounds (383 kilograms).
The Douglas World Cruiser had a maximum speed of 103 miles per hour (166 kilometers per hour) and ceiling of 10,000 feet (3,048 meters). Its range was 2,000 miles (3,219 kilometers).
Seattle was delayed at Sand Point after being damaged during takeoff. Once repaired, Martin and Harvey followed the others, but on 30 April, they crashed in Alaska. The two men were lost in the wilderness for ten days, but only slightly injured. On 2 May, Lieutenant Smith was ordered to assume command of the flight.
175 days later, after flying 27,553 miles (44,342.3 kilometers) in 371 hours, 11 minutes, two of the World Cruisers, Chicago and New Orleans, complete the flight and return to Seattle.
Chicago is on display at the Smithsonian National Air and Space Museum and New Orleans is in the collection of the Los Angeles County Natural History Museum.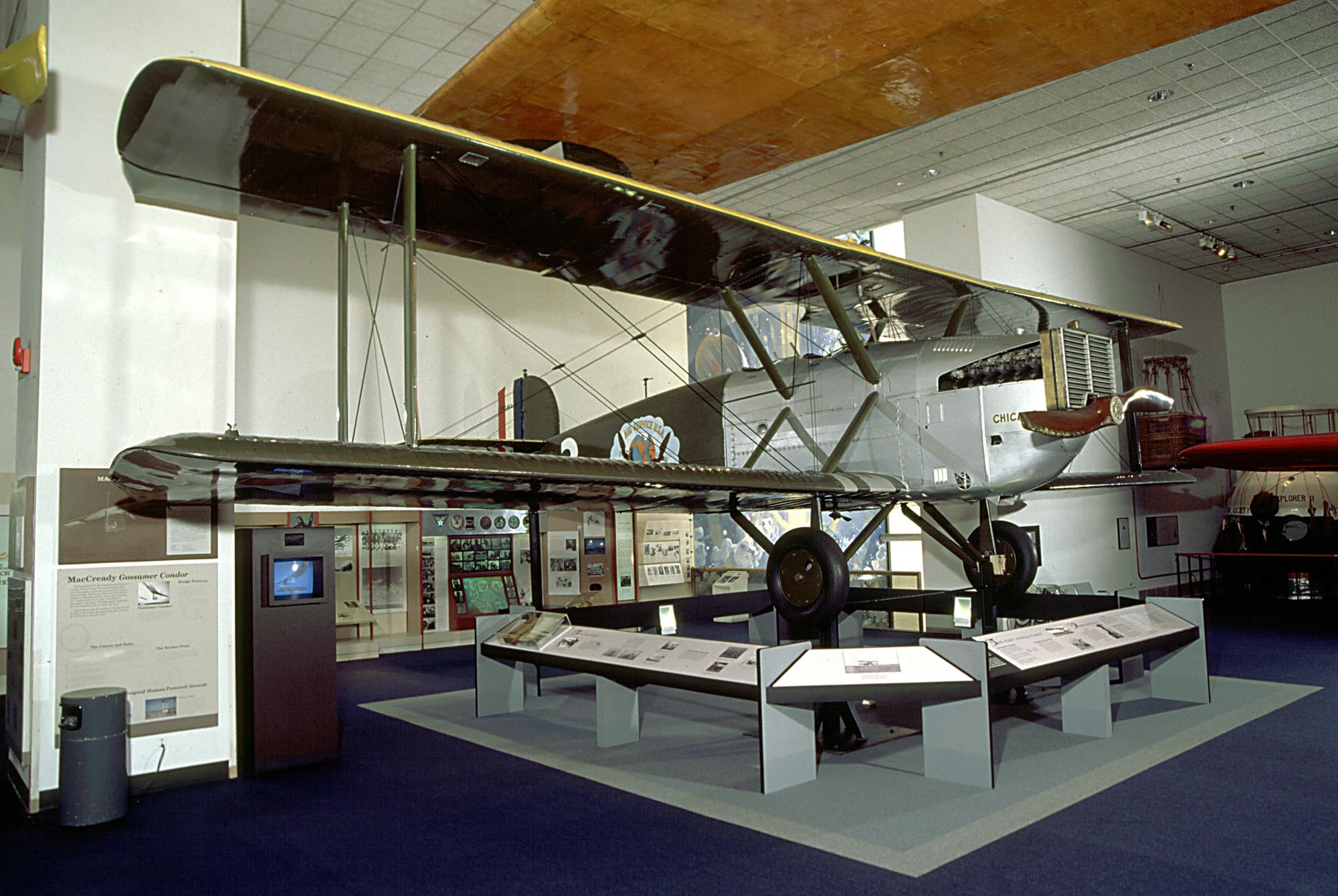 © 2017, Bryan R. Swopes