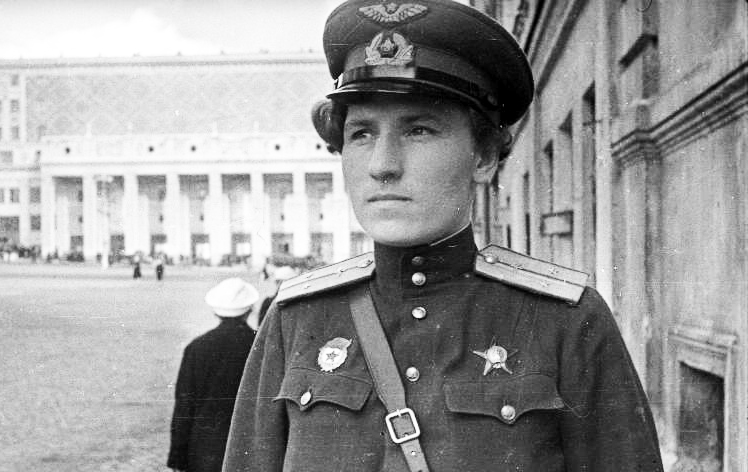 19 July 1943: The Soviet fighter ace, Lieutenant Екатерина Васильевна Буданова (Ekaterina Vasilievna Budanova) was killed in action at Novo-Krasnnvka, Lugansk region, Ukraine. She had been escorting a group of Ilyushin Il-2 dive bombers when her Yakovlev Yak-1 fighter was engaged by three Messerschmitt Bf 109s. She shot down one of the enemy fighters and damaged another, but was herself mortally wounded during the engagement. She was able to land her fighter, but died soon after.
Lieutenant Budanova was posthumously named a Hero of the Soviet Union and awarded the Order of the Patriotic War, 1st Degree.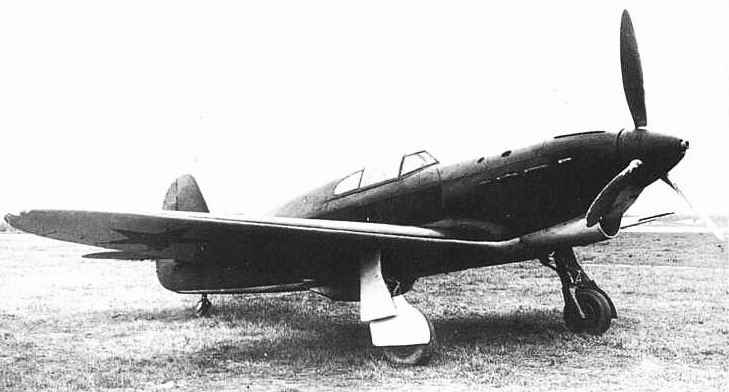 Ekaterina Vasilievna Budanova was born in the village of Konolyanka, Smolenskaya Oblast, Imperial Russia, 7 December 1916. She was orphaned at an early age. She had an elementary education. Ekaterina Vasilievna travelled to Moscow searching for work. While working in a factory at Fila, she took flying lessons at the local flying club, and qualified as a pilot an an instructor.
From 1934 to 1941, Ekaterina Vasilievna worked as an instructor for the aero club.
Comrade Budanova entered the women's aviation units of the Soviet Red Army in September 1941. Trained as a fighter pilot in the Yak-1, she was assigned to the 586th Fighter Regiment. From April to September 1942, she was engaged in the defense of Saratov. She was next assigned to the 437th Air Regiment near Stalingrad. In January 1943, she was transferred to the 73rd Guards Fighter Aviation Regiment. It was there that she had her greatest successes. On 23 February 1943, Budanova was awarded the Order of the Red Star.
Lieutenant Budanova flew 266 combat sorties, and is credited with 6 enemy aircraft destroyed, and another 5 shared with other pilots.
In 1988, Budanova's remains were exhumed and reburied. On 1 October 1993, she was named Hero of the Russian Federation.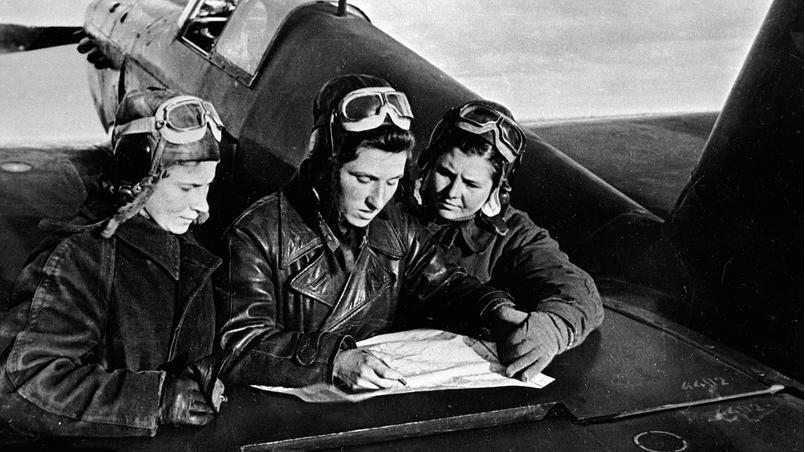 © 2019, Bryan R. Swopes