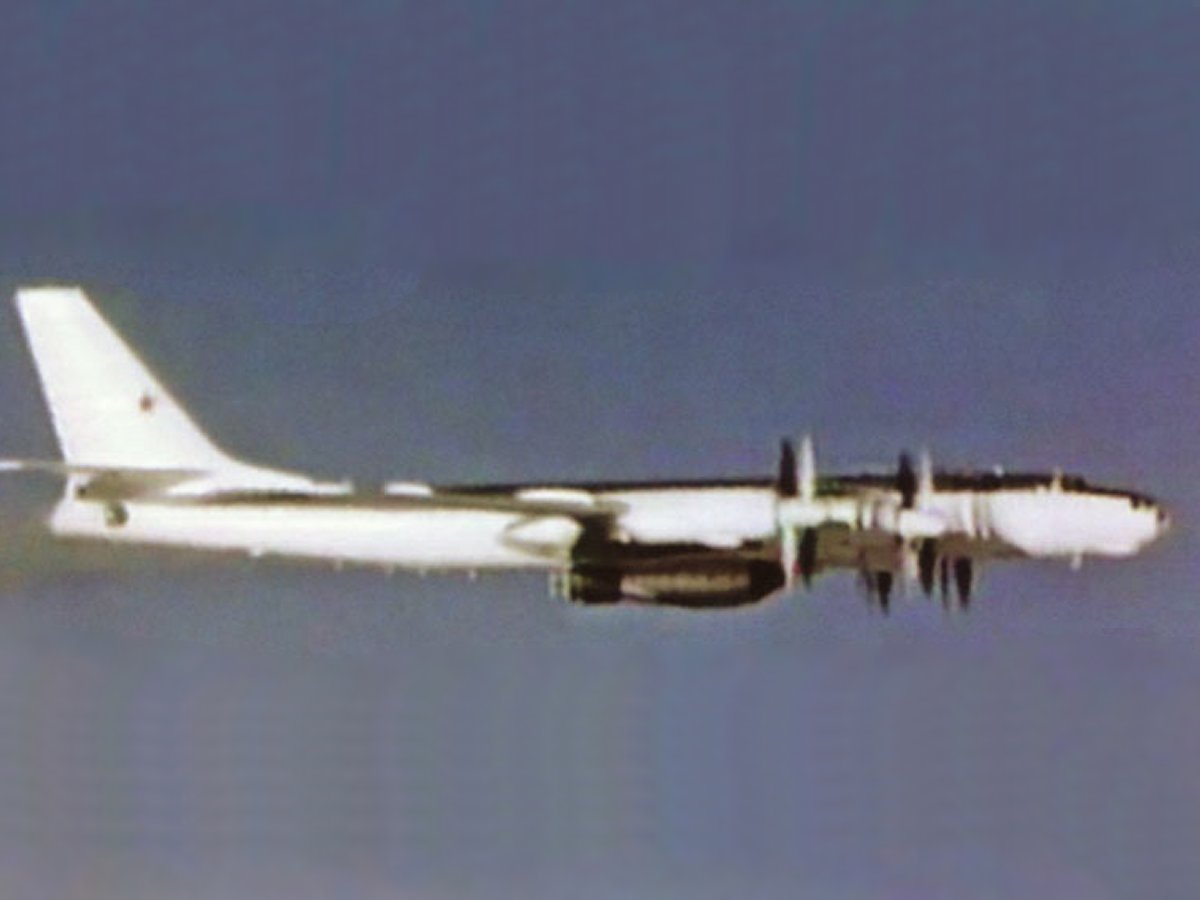 30 October 1961: A specially modified Tupolev Tu-95V "Bear A" bomber, under the command of Major Andrei E. Durnovtsev, dropped the RDS-220 thermonuclear bomb from an altitude of 10,500 meters (34,449 feet) over the Mityushikha Bay test range on Novaya Zemlya. The bomb, a three-stage radiation implosion device weighing 27,000 kilograms (59,525 pounds), variously known as "Big Ivan" or "Tsar Bomba," was retarded by parachute to allow the Bear to escape the blast effects. At 4,000 meters (13,123 feet) above the surface, the bomb detonated.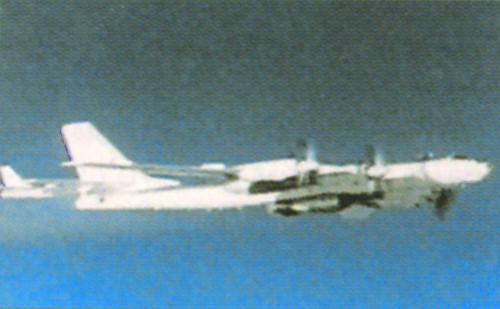 Major Durnovtsev's Tu-95 was approximately 45 kilometers (28 miles) away at the time of the explosion.
At the same time, a secret United States Air Force JKC-135A instrumentation aircraft, Speed Light Bravo, 55-3127, had flown closer to gather data about the air burst. It was close enough that its special antiradiation paint was scorched. The airplane was later scrapped because of the damage it sustained.
After the data was analyzed by the Foreign Weapons Evaluation Panel (the "Bethe Panel") the RDS-220 yield was estimated at 57 megatons. This was the largest nuclear weapon detonation in history. It was also the "cleanest," with 97% of the energy yield produced by fusion. Relative to the size of the explosion, very little fallout was produced.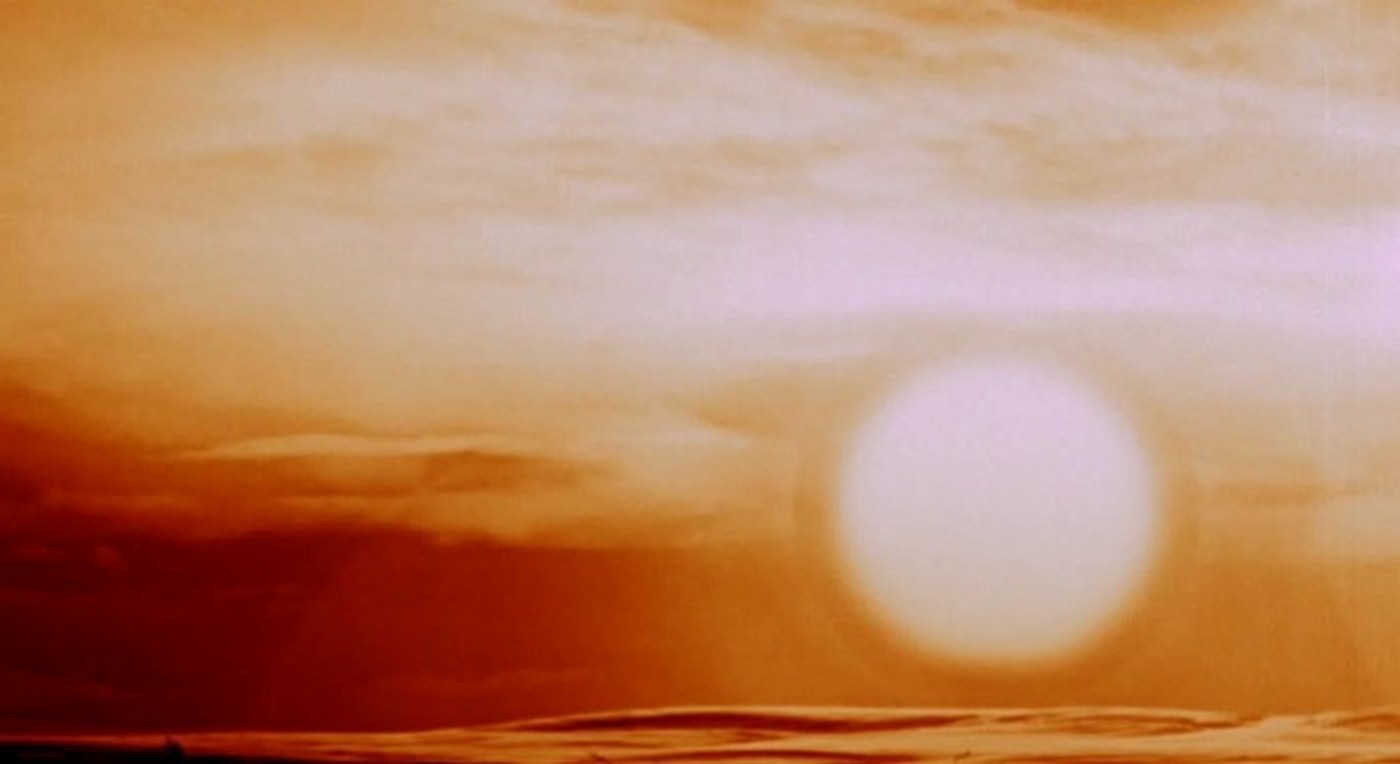 All buildings in the town of Severny, 55 kilometers (34.2 miles) from Ground Zero, were destroyed. Wooden buildings as far as 200 kilometers (124 miles) were destroyed or heavily damaged.
A visible shock wave in the air was seen at a distance of 700 kilometers (435 miles). The shock wave from the explosion traveled around the world three times.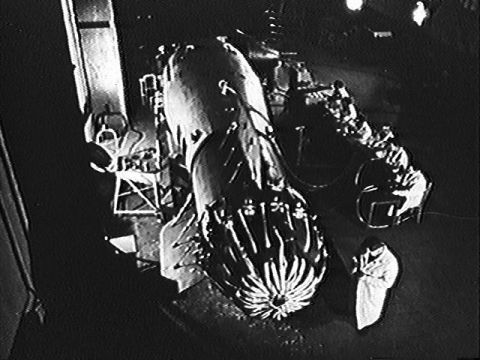 The RDS-220 was 8 meters (26.25 feet) long, with a diameter of 2.1 meters (6.89 feet). It weighed 27,000 kilograms (59,525 pounds).
The Tupolev Tu-95 is a long range strategic bomber. It is 151 feet, 6 inches (46.2 meters) long with a wingspan of 164 feet, 5 inches (50.10 meters). The wings are swept at a 35° angle. The bomber is powered by four Kuznetsov NK-12M turboprop engines, producing 14,800 shaft horsepower, each, and turning 8-bladed counter-rotating propellers. It weighs 90,000 kilograms (198,416 pounds) empty, with a maximum takeoff weight of 188,000 kilograms (414,469 pounds). The Bear has a maximum speed of 920 kilometers per hour (572 miles per hour) and an unrefueled range of 15,000 kilometers (9,321 miles). (The Bear A is capable of inflight refueling.) Service ceiling is 13,716 meters (45,000 feet).
Following the test, Major Durnovtsev was promoted to the rank of Lieutenant Colonel and named Hero of the Soviet Union. He died 24 October 1976.
© 2016, Bryan R. Swopes
by