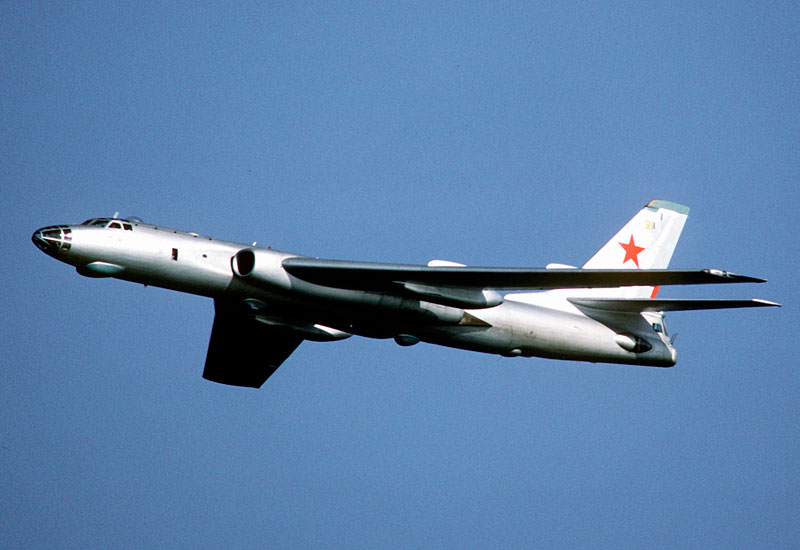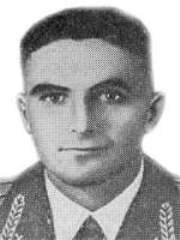 22 November 1955:  The Soviet Union's first thermonuclear weapon, RDS-37, was air-dropped at the Semipalatinsk Test Site, approximately 150 kilometers west of the city of Semipalatinsk, Kazakh S.S.R. (now, Kazakhstan). The bomber, a Tupolev Tu-16A, and its crew were under the command of Senior Test Pilot Major Fedor Pavlovich Golovashko.
The RDS-37 was a two-stage radiation-implosion thermonuclear bomb, what was called at the time a "hydrogen bomb." (RDS stands for Rossiya delaet sama—meaning, in effect, that "Russia does it itself." This three-letter prefix was applied to atomic tests since the first, RDS-1, 29 August 1949.)
This was the Soviet Union's twenty-fourth nuclear weapons test, but its first true thermonuclear bomb, and it was the world's first air-dropped "H bomb." (The United States' first air-drop of a thermonuclear weapon, Redwing Cherokee, took place six months later, 20 May 1956. Great Britain's Grapple I/Short Granite test occurred 15 May 1957.)
Major Golovashko and his crew had made a previous attempt with the RDS-37. Two days earlier, 19 November, the loading of the bomb began at 6:45 a.m. Four hoists were used to lift it into the bomber's weapons bay. The process took about two hours.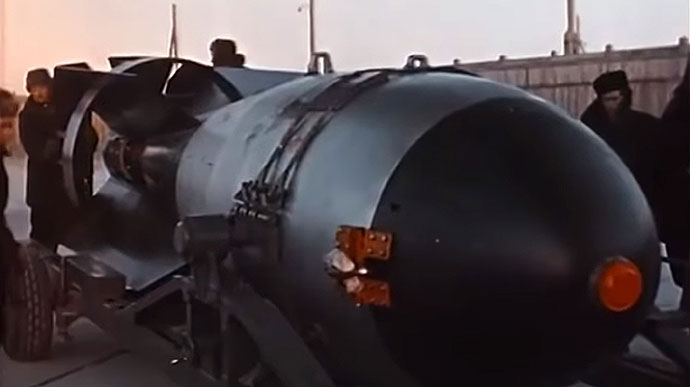 At 9:30 a.m., the Tu-16 took off from Zhana Semey Airport (PLX), about 8 kilometers (5 miles) south of the city of Semipaltinsk. It began climbing to an altitude of 12,000 meters (39,370 feet) as it flew toward the test site. Golovashko's bomber was escorted by pairs of Mikoyan-Gurevich MiG-17 fighters to prevent the theft of the test weapon.
Although the weather had been forecast to be good, it unexpectedly began to deteriorate. The Tu-16 was above a cloud layer with the test area obscured. As the crew prepared to bomb by radar, the radar equipment failed and all attempts to repair it were unsuccessful.
Test conductors were very concerned about landing the Tupolev back at Semipalatinsk with a fully-armed nuclear bomb still on board. There was consideration of dropping the RDS-37 over remote mountains, but there was no certainty of being able to avoid villages or towns, and if the bomb were to only partially detonate there could be widespread contamination by its radioactive fuel.
There was a delay in making a decision and the Tupolev's fuel was getting low. Finally it was decided to have the bomber return to Semipaltinsk with the bomb. The landing was uneventful and the technicians removed the RDS-37 for servicing before the next test attempt.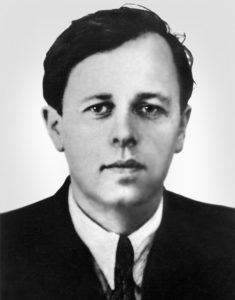 It was normal procedure for bomber crews to rotate, but the decision was made to have Major Golovashko's crew make the second test flight. On 22 November the weapon loading began at 4:50 a.m., with takeoff at 8:34 a.m. Again the Tupolev Tu-16A was escorted by pairs of MiG-17s. Once again, the bomber arrived over the test site at 12,000 meters, flying at 870 kilometers per hour (541 miles per hour).
Soviet nuclear weapons designer Andrei Dmitrievich Sakaharov, whose "other idea"—radiation-implosion—was used in the design of the RDS-37, was at an observation site about 70 kilometers from the test target. He watched the Tu-16 as it flew overhead and described it as, "dazzling white with its sweptback wings and slender fuselage extending far forward, it looked like a sinister predator poised to strike." He also noted that the color white is "often associated with death."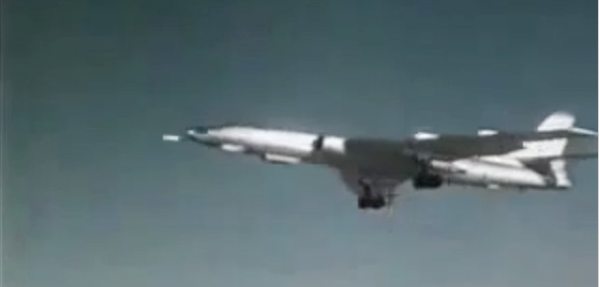 After being released from Major Golovashko's Tupolev, the RDS-37 was retarded by parachute to allow time for the bomber to get away. It detonated at 1,550 meters (5,085 feet) above the ground. The flight crew described seeing a blue-white flash that lasted 10 to 12 seconds. The shock wave of the detonation, spreading at the speed of sound, hit the bomber 3 minutes, 44 seconds after the drop. The Tu-16 experienced accelerations of 2.5Gs, and was lifted to higher altitude. It was not damaged.
5–7 minutes following the detonation the distinctive mushroom cloud had reached to a height of 13–14 kilometers (8–8.7 miles) and its diameter was 25–30 kilometers (15.5–18.6 miles).
The RDS-37 detonated with a reported yield varying between 1.6 and 1.9 megatons (depending on source). The bomb had a designed yield of 3 megatons but this had been intentionally reduced for this test.
The bomb detonated under a temperature inversion layer which reflected a large proportion of the explosive force back to the ground. A small town about 75 kilometers (47 miles) away suffered significant destruction. A small child was killed when a building collapsed. At another location, a soldier in an observation was killed when the trench caved in from the shock. Nearly 50 others were injured. Windows were broken as far as 200 kilometers (124 miles) away.
Several videos of this test are available on YouTube.
The Tu-16 has a normal bomb load of 3,000 kilograms (6,614 pounds), but can carry up to 9,000 kilograms (19,842 pounds). It has seven Afanasev Makarov AM-23 23mm autocannons for defense, mounted in three pairs which are remotely operated by the gunners, and a single gun in the nose. These guns fire at a rate of 900 rounds per minute.
The Tupolev Tu-16 was built in bomber, cruise missile carrier, electronic counter measures, aerial tanker, and electronic and photographic reconnaissance versions, at three factories in the Soviet Union: Kazan Plant N22, Kuibyshev N18 and Voronezh N64. 1,507 Tu-16s were built before production ended in 1961. 453 of these were the Tu-16A nuclear weapons version. Another 120 were built under license in China by Harbin Aircraft. These are designated H-6.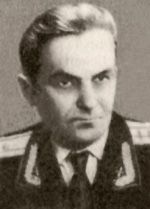 Fedor Pavlovich Golovashko was born at Byokovo, Novosibirsk, 22 June 1923. He was educated through the 9th grade before being drafted into the Soviet Army in 1941. He was trained as a pilot at the Novosibirsk Military Aviation School, graduating in 1943.
He was assigned to a Long Range Aviation regiment (Dalnyaya Aviatsiya) under the command of Alexander Ignatyevich Molodchy, twice a Hero of the Soviet Union.
Golovashko's final missions of the Great Patriotic War (World War II) were flown against Berlin.
Fedor Golovashko remained in the Air Force following the war and soon was in command of a squadron. He became a test pilot in 1954 and was assigned to the Semipalatinsk Test Site.
Senior Test Pilot Major Fedor Pavlovich Gorovashko was named a Hero of the Soviet Union, 11 September 1956. He reached the rank of Colonel before retiring from the Air Force in 1961. He had been awarded the Order of Lenin, Order of the Red Banner (two awards), Order of the Patriotic War 1st Degree, and the Order of the Red Star (two awards).
After retiring, Colonel Golovashko lived in Odessa. He died there, 19 April 1981.
Major Golovashko's bomber was a Tupolev Tu-16A (NATO codename "Badger-A"). This was a two-engine turbojet-powered long-range medium bomber. It was normally operated by a flight crew of seven.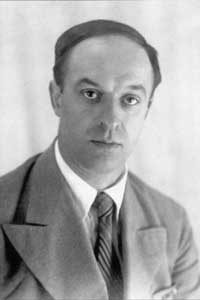 Developed from the Tupolev Design Bureau Project 88, the prototype Tu-16 made it's first flight at Zhukovsky Airfield (Ramenskoye Airport), southeast of Moscow, on 27 April 1952. The test pilot was Nikolai Stepanovich Rybko. This was the Soviet Union's first swept-wing bomber. It was designated Tu-16 and entered production in 1954.
The Tu-16A was designed specifically to carry nuclear weapons and had a strengthened fuselage and heated bomb bay. The Tupolev Tu-16 is 34.8 meters (114.2 feet) long with a wingspan of 33 meters (108.3 feet) and overall height of 10.36 meters (34 feet). The wings are mounted at mid-fuselage and have a compound sweep. The inner portion has a leading edge sweep of 40.5°, and the outer wing is swept to 35°. t has an empty weight of 37,200 kilograms (82,012 pounds) and maximum takeoff weight of 79,000 kilograms (174,165 pounds).
Power is supplied by two large turbojet engines mounted in the wings at the fuselage, similar to the de Havilland Comet, though they are angled slightly outward to direct the exhaust away from the airplane's skin panels. The Tu-16A variant is equipped with two Mikulin RD-3M-200 turbojets which produce 21,835 pounds of thrust, each.
The Tu-16A has a maximum speed of 992 kilometers per hour (610 miles per hour) and a service ceiling of 12,800 meters (41,995 feet). Its maximum range is 6,400 kilometers (3,977 miles).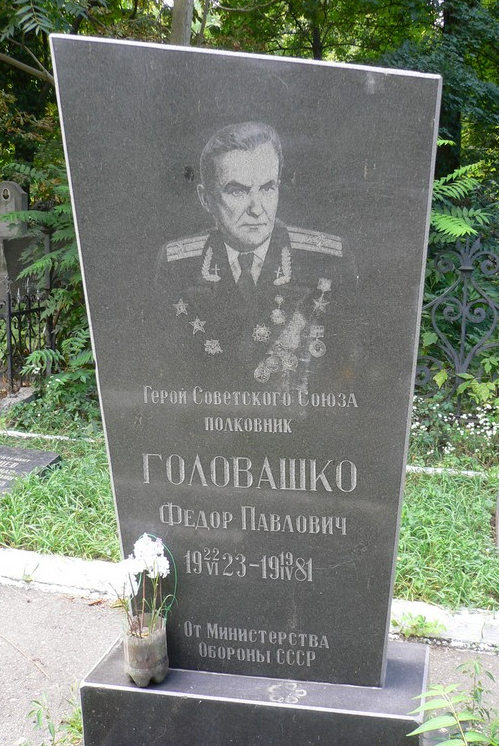 © 2017, Bryan R. Swopes