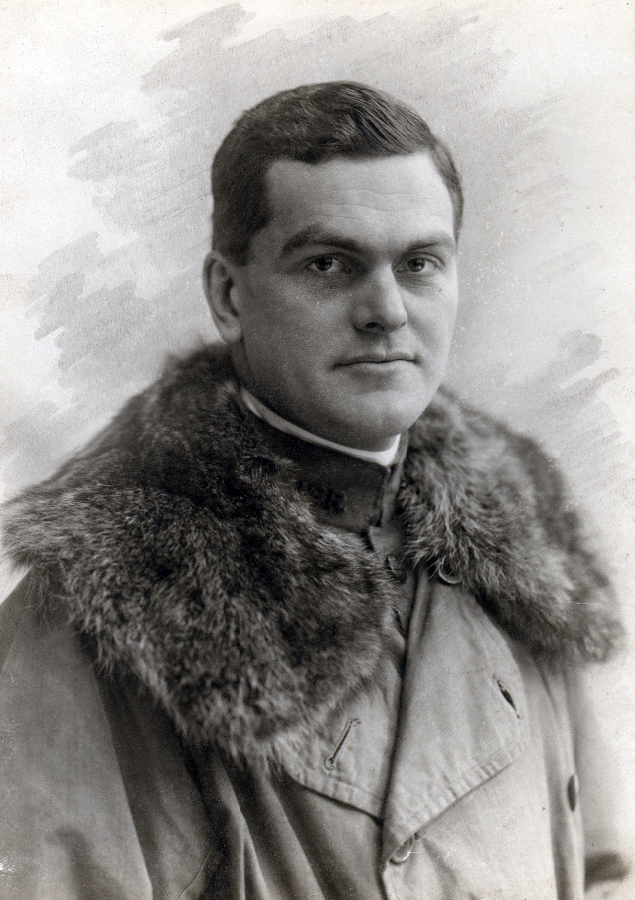 9 March 1918: Captain James Ely Miller, commanding officer, 95th Aero Squadron, 1st Pursuit Group, American Expeditionary Force, accepted the invitation of Major Davenport Johnson to join him and Major Harmon for a short patrol over the lines in three SPAD S.VII C.1 fighters borrowed from a French squadron.
Major Harmon's SPAD had engine trouble and he turned back. Major Johnson and Captain Miller continued and encountered four German fighters near Juvincourt-et-Damary in northern France. Shortly after the air battle began, Major Johnson abandoned the fight, leaving Captain Miller on his own. Captain Miller was shot down near Corbény, France.
The German pilot who downed Miller and a German intelligence officer who had rushed to the crash scene witnessed Captain Miller's dying words in which he cursed Major Davenport Johnson for leaving him during the air battle.
On 12 March, Major Johnson assumed command of the 95th.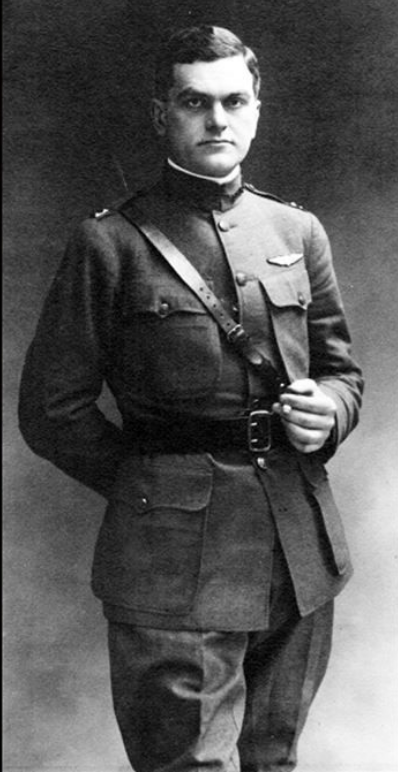 James Ely Miller was born 24 March 1883 in New York City, New York. He was the fifth child of Charles Addison Miller and Mary Eliza Ely.
Miller attended Yale University, graduating in 1904. He was a member of the Psi Upsilon (ΨΥ) fraternity. Miller was active in sports, a member of the varsity crew and played guard on the football team.
Following university graduation, Miller joined the Knickerbocker Trust Company of New York (later, the Columbia Trust Co.), one of the largest banks in the United States. By 1913, he was secretary of the corporation, and by 1917, a vice president.
Miller was 6 feet, 2½ inches (1.89 meters) tall, with brown hair and eyes, and a fair complexion.
Miller married Miss Gladys Godfrey Kissel, 2 April 1908, in Manhattan, New York City, New York. They would have a daughter, Gladys Caroline Morgan Miller.
1st Lt. Miller flew with the 1st Aero Squadron, New York National Guard, in the Punitive Expedition into Mexico, in 1916.
On 10 May 1917, Captain Miller was activated from the Officers Reserve Corps and assigned to the Aviation Section, Signal Corps, for duty in France. He served overseas from 23 July 1917 until his death.
Captain Miller was the first United States airman to be killed in combat. In 1919, Miller Field, Staten Island, New York, was named in his honor. His remains were buried at the Oise-Aisne American Cemetery, Fère-en-Terdenois, France.
On 14 June 2017, the Distinguished Flying Cross was posthumously awarded to Captain Miller. Secretary of the Army Robert M. Speer presented the medal to Byron Derringer, Captain Miller's great-grandson.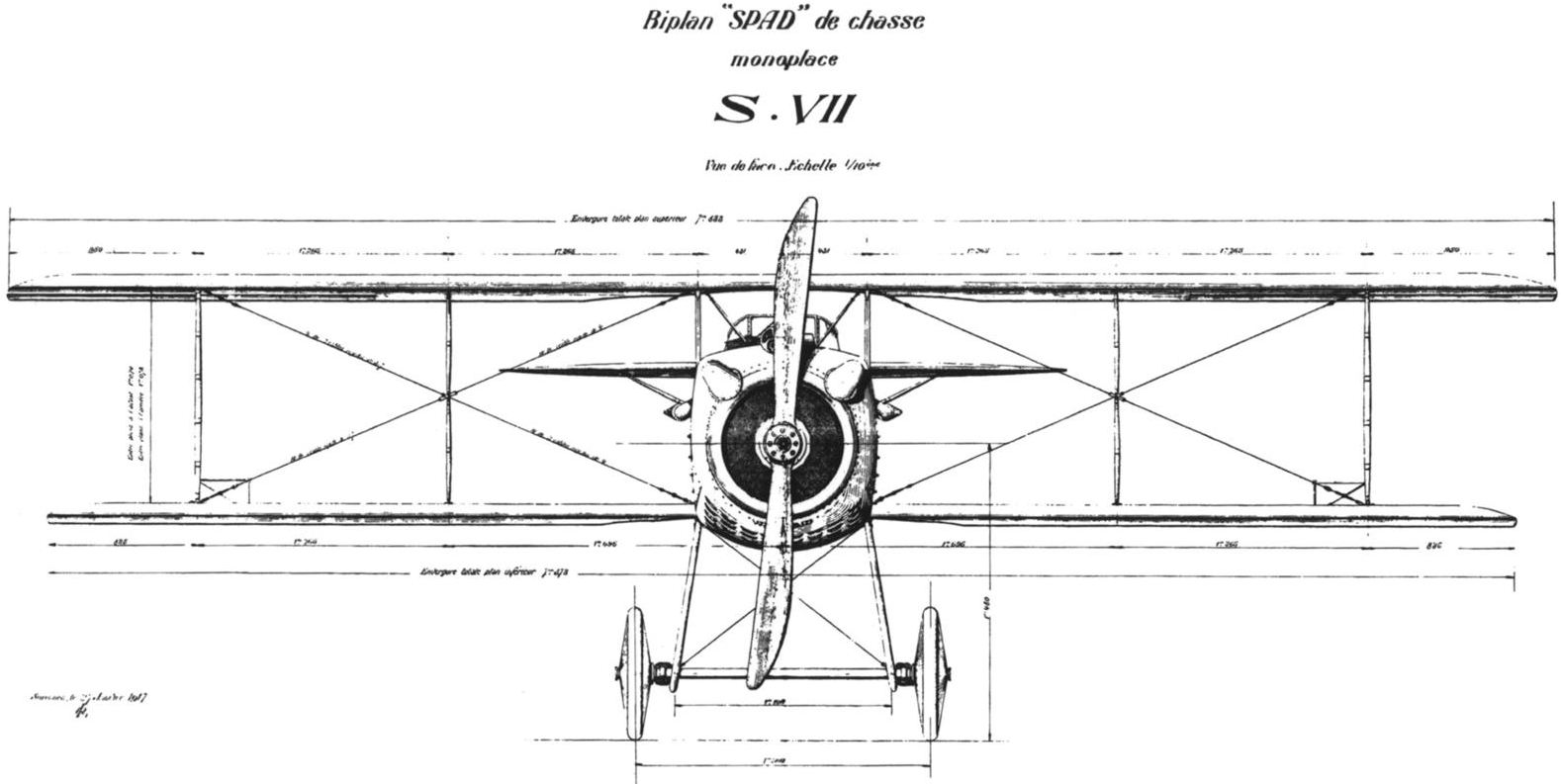 The Société Pour L'Aviation et ses Dérivés SPAD S.VII C.1 was a single-place, single-engine, two-bay biplane chasseur (fighter). The airplane was 19 feet, 11 inches (5.842 meters) long, with a wingspan of 25 feet, 7¾ inches (7.817 meters) and overall height of 7 feet, 2 inches (2.184 meters). It had a maximum gross weight of 1,632 pounds (740 kilograms).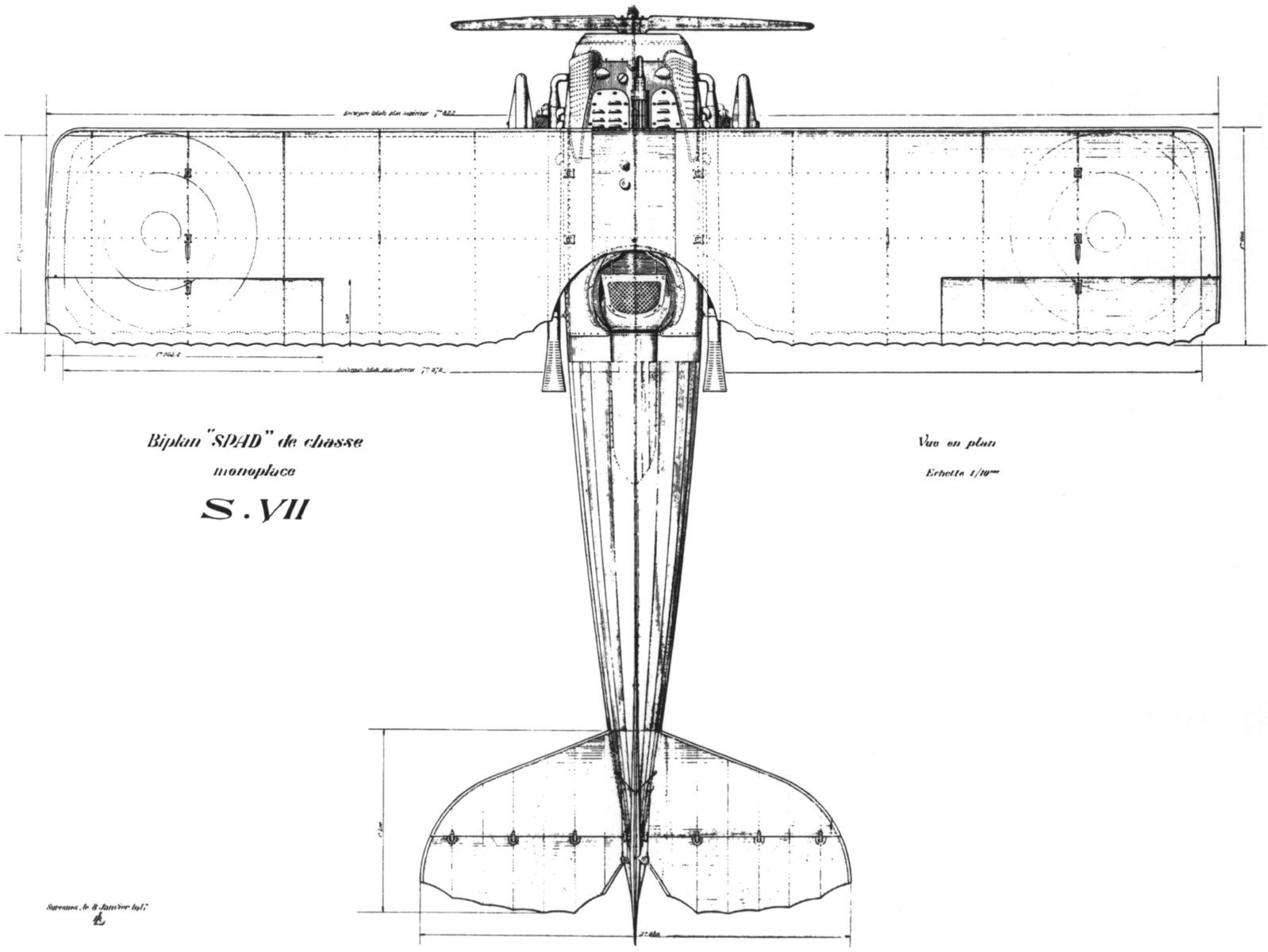 The SPAD VII was initially powered by a water-cooled, normally-aspirated, 11.762 liter (717.769 cubic inches) Société Française Hispano-Suiza 8Aa, a single overhead camshaft (SOHC) 90° V-8 engine with a compression ratio of 4.7:1. The 8Aa produced 150 horsepower at 2,000 r.p.m. By early 1918, the S.VII's engine was upgraded to the higher-compression 8Ab (5.3:1), rated at 180 horsepower at 2,100 r.p.m. These were right-hand tractor, direct-drive engines which turned a two-bladed fixed-pitch wooden propeller.
The SPAD VII had a maximum speed of 119 miles per hour (192 kilometers per hour). The 8Ab engine increased this to 129 miles per hour (208 kilometers per hour). The service ceiling was 17,500 feet (5,334 meters).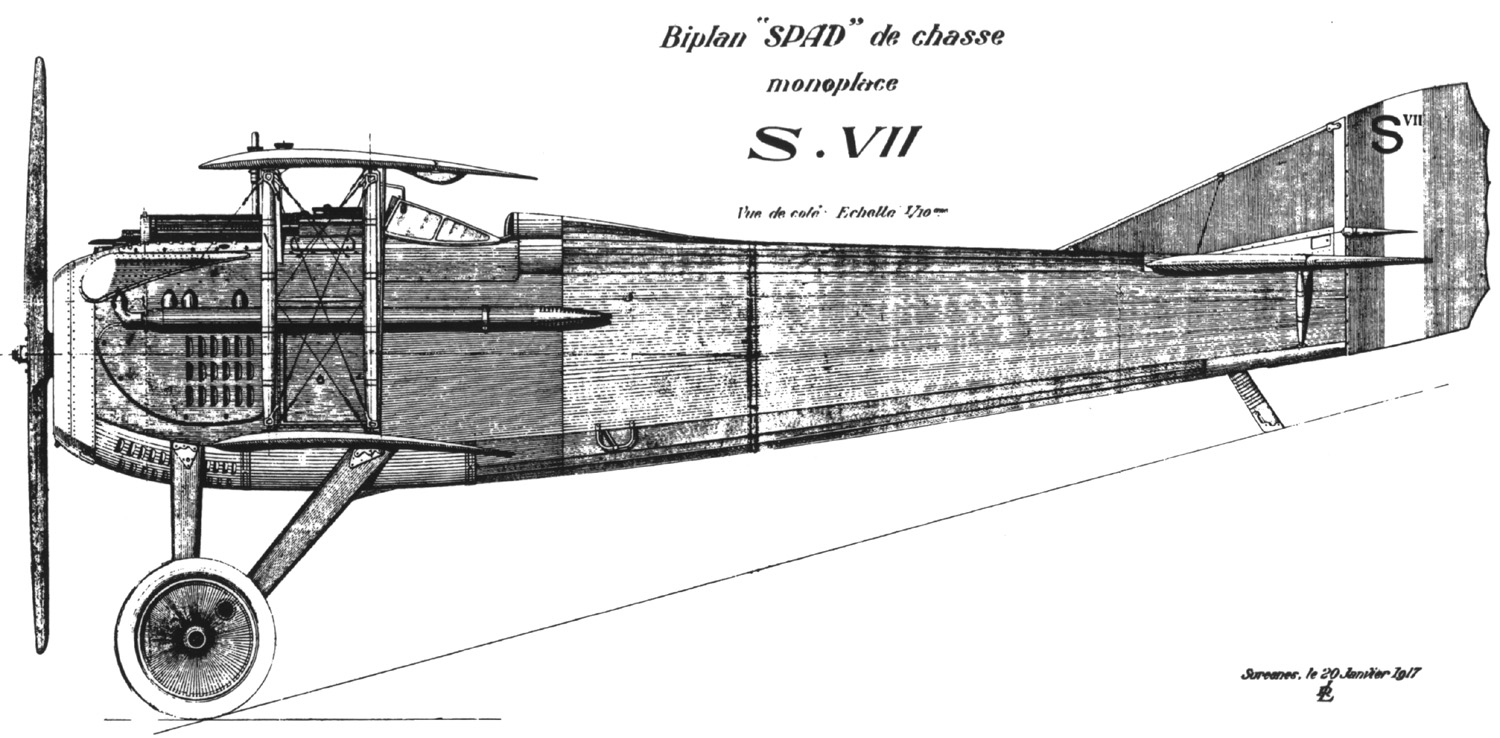 Armament consisted of a single air-cooled Vickers .303-caliber (7.7 × 56 millimeter) machine gun, synchronized to fire forward through the propeller arc.
The SPAD S.VII was produced by nine manufacturers in France and England. The exact number of airplanes built is unknown. Estimates range from 5,600 to 6,500.
The airplane in this photograph is a SPAD S.VII C.1, serial number A.S. 94099, built by Société Pour L'Aviation et ses Dérivés, and restored by the 1st Fighter Wing, Selfridge Air Force Base, Michigan. It is in the collection of the National Museum of the United States Air Force, Wright-Patterson Air Force Base, Ohio.