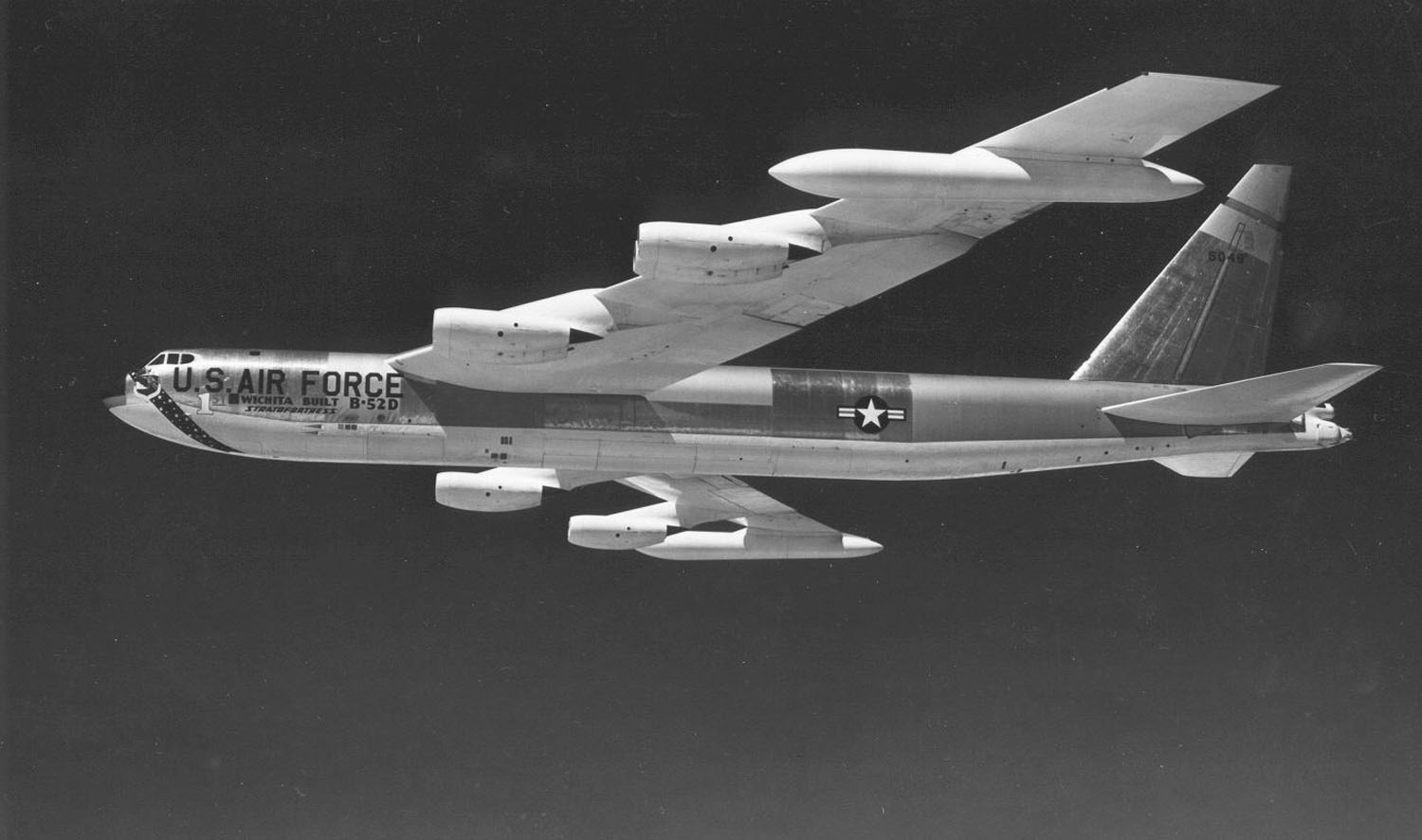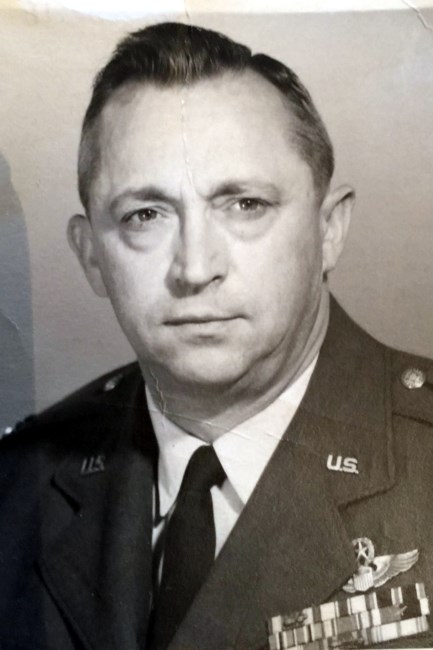 26 September 1958: Lieutenant Colonel Victor Leonard Sandacz, with Kenneth G. Wolf, flew a Boeing B-52D Stratofortress of the 28th Bombardment Wing, Heavy, twice around a triangular circuit from Ellsworth Air Force Base, Rapid City, South Dakota, to Douglas, Arizona, Newberg, Oregon, and back to Rapid City. He established a Fédération Aéronautique Internationale (FAI) World Record for Speed Over a Closed Circuit of 10,000 Kilometers Without Payload with an average speed of 902.369 kilometers per hour (560.706 miles per hour).¹ Sandacz's B-52 made two circuits in 11 hours, 9 minutes.
A second B-52D, flown by Captain Cholett Griswold and E.V. Godfrey, made a single circuit, setting an FAI World Record for Speed Over a Closed Circuit of 5,000 Kilometers Without Payload, averaging 961.867 kilometers per hour (597.676 miles per hour).² Griswold's B-52 competed the course in 5 hours, 11 minutes, 49 seconds.
Observers from the National Aeronautic Association were aboard each bomber.
¹ FAI Record File Number 8498
² FAI Record File Number 8499
© 2017, Bryan R. Swopes