29 April 1988: Boeing test pilots James C. Loesch and Kenneth Higgins take the new Boeing 747-400, serial number 23719, registration N401PW, for its first flight from Paine Field, landing at Boeing Field 2 hours 29 minutes later.
The 747-400 was a major development of the 747 series. It had many structural and electronics improvements over the earlier models, which had debuted 18 years earlier. New systems, such as a "glass cockpit", flight management computers, and new engines allowed it to be flown with a crew of just two pilots, and the position of Flight Engineer became unnecessary.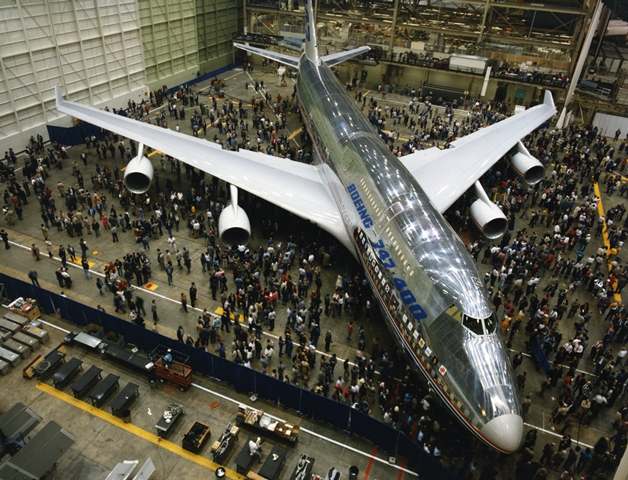 The most visible features of the –400 are its longer upper deck and the six-foot tall "winglets" at the end of each wing, which improve aerodynamic efficiency be limiting the formation of wing-tip vortices.
On 27 June 1988, this 747-400 set a Maximum Takeoff Weight record for airliners by lifting off at Moses Lake, Washington at 892,450 pounds (405,659 kilograms).¹ At the time of its first flight, Boeing had already received orders for 100 747-400s. It would become the most popular version, with 694 aircraft built by the time production came to an end 15 March 2007.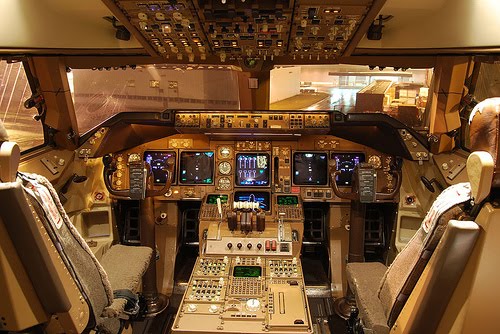 The Boeing 747-400 airliner can carry between 416 and 660 passengers, depending on configuration. It is 231 feet, 10 inches (70.6 meters) long with a wingspan of 211 feet, 5 inches (64.4 meters) and overall height of 63 feet, 8 inches (19.4 meters). Empty weight is 394,100 pounds (178,800 kilograms). Maximum takeoff weight (MTOW) is 875,000 pounds (396,890 kilograms).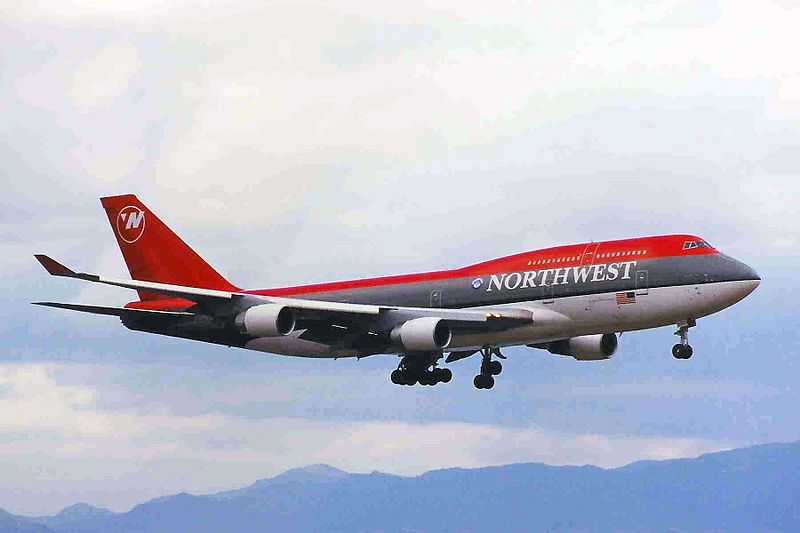 While the prototype was powered by four Pratt & Whitney PW4056 turbofan engines, production airplanes could be ordered with PW4062, General Electric CF6 or Rolls-Royce RB211 engines, providing thrust ranging from 59,500 to 63,300 pounds.
The –400 has a cruise speed of 0.85 Mach (567 miles per hour, 912 kilometers per hour) and maximum speed of 0.92 Mach (614 miles per hour, 988 kilometers hour). Maximum range at maximum payload weight is 7,260 nautical miles (13,450 kilometers).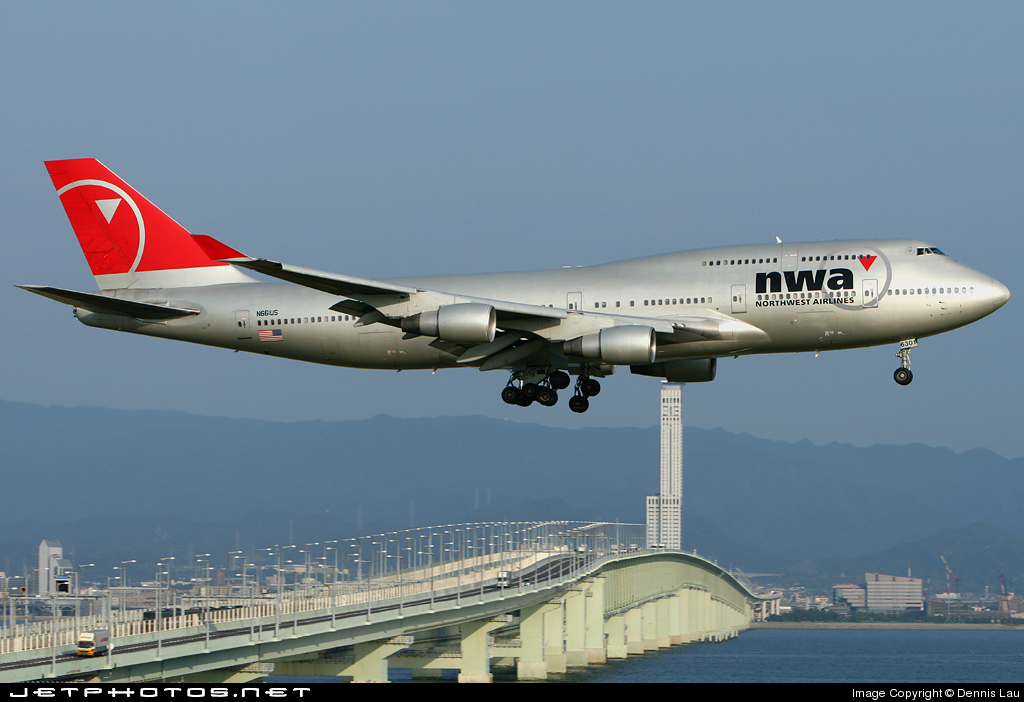 After the test program was completed, the prototype 747-400 was outfitted for airline service. It was operated by Northwestern Airlines and is currently in service with Delta Air Lines. It has been re-registered as N661US, and carries the Delta fleet number 6301.
N661US was the aircraft operated as Northwest Airlines Flight 85 on 9 October 2002 when it suffered a rudder hardover while over the North Pacific Ocean. The aircraft went into a sudden 40° left bank when a hydraulic power unit for the lower rudder failed due to a fatigue fracture. This incident is considered to be an excellent example of Cockpit Resource Management (CRM) as the flight crew successfully landed the airplane at Anchorage, Alaska.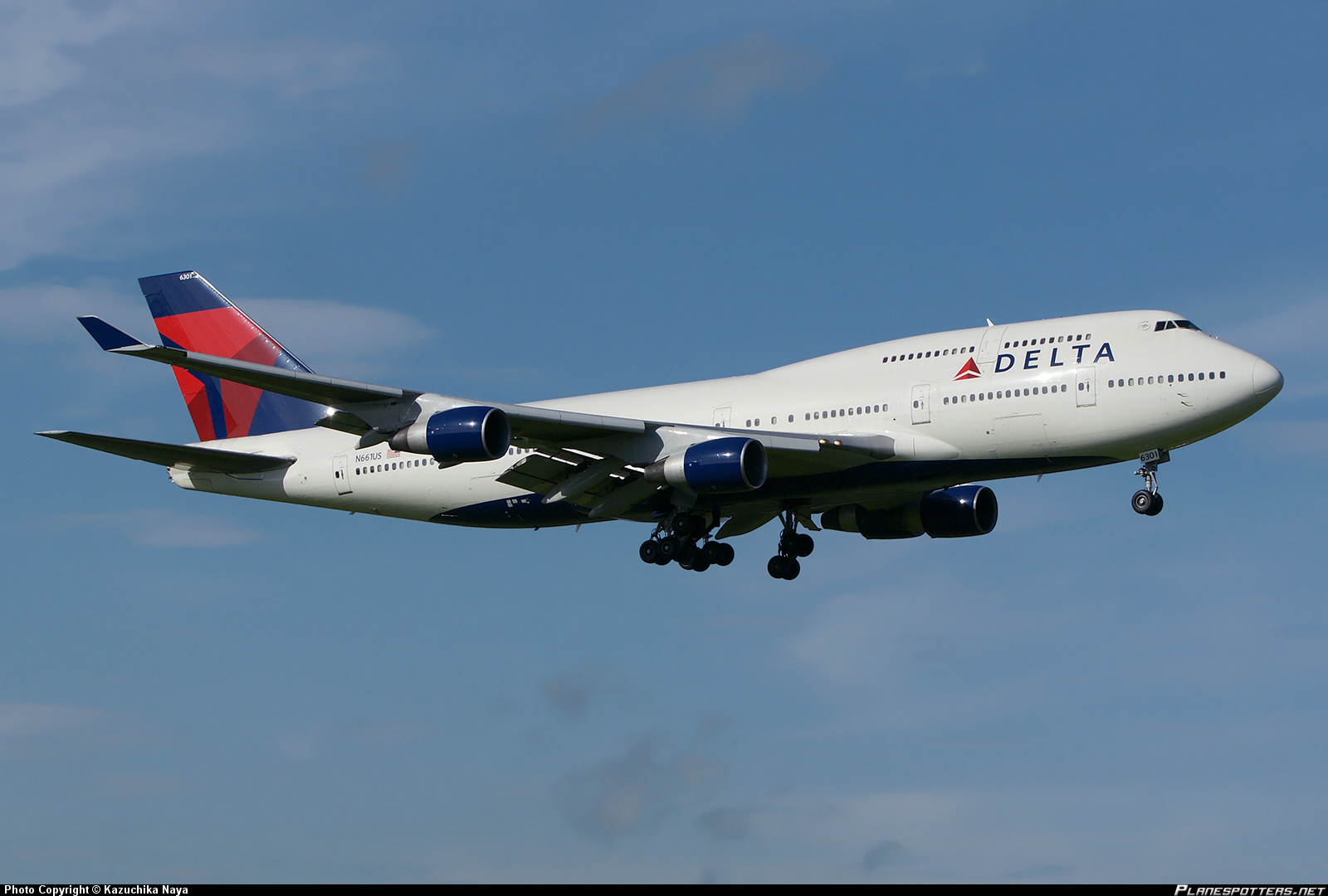 After flying its final revenue flight, 9 September 2015, as Flight 836, Honolulu to Atlanta, N661US was stored at Delta Technical Operations. It is now displayed at the Delta Flight Museum, Hartsfield Jackson International Airport.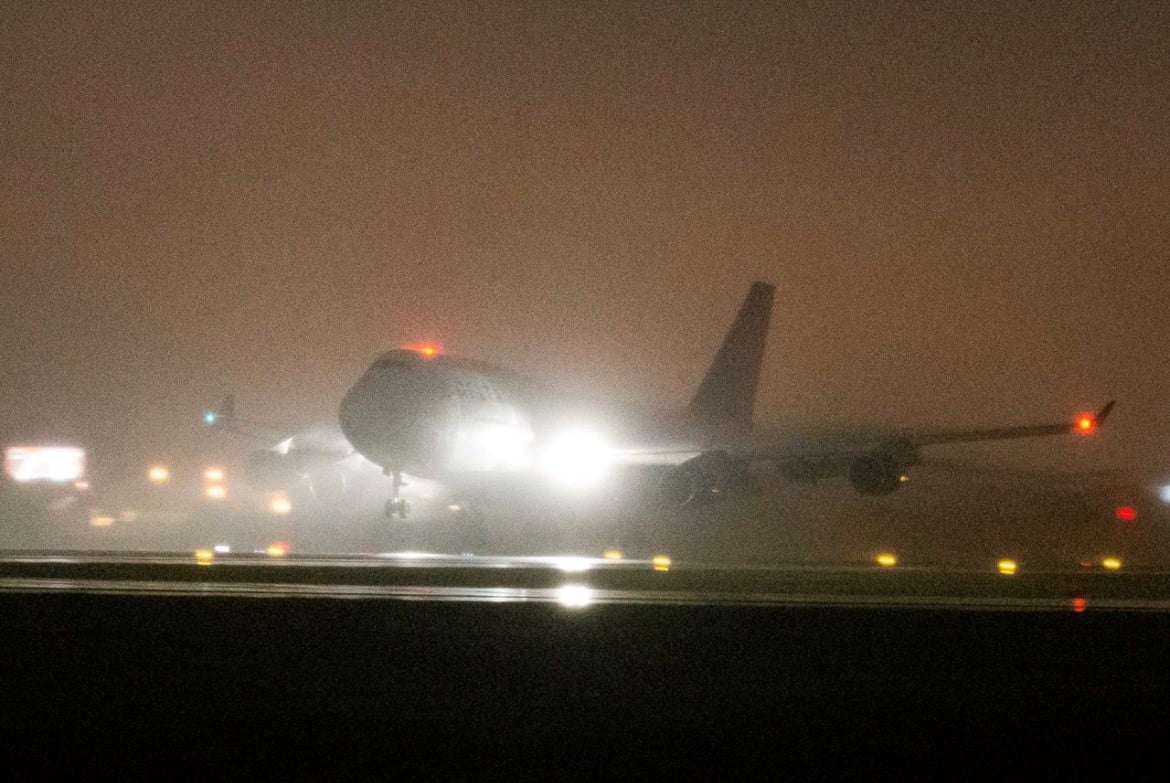 ¹ FAI Record File Number 2203)
© 2019, Bryan R. Swopes