On the morning of December 7, 1941, very few American fighter pilots were able to get airborne to fight the Japanese attackers. Ken Taylor and George Schwartz were two of them.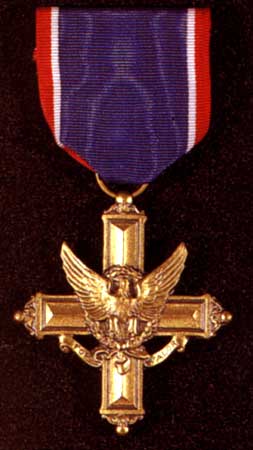 Second Lieutenants Kenneth Marlar Taylor and George S. Welch took two Curtiss-Wright P-40B Warhawk fighters from a remote airfield at Haleiwa, on the northwestern side of the island of Oahu, and against overwhelming odds, each shot down four enemy airplanes: Welch shot down three Aichi D3A Type 99 "Val" dive bombers and one Mitsubishi A6M2 Type 0 ("Zero") fighter. Taylor also shot down four Japanese airplanes.
Although both officers were nominated for the Medal of Honor by General Henry H. ("Hap") Arnold, they were awarded the Distinguished Service Cross.
During the War, Welch flew the Bell P-39 Airacobra and Lockheed P-38 Lightning on 348 combat missions. He had 16 confirmed aerial victories over Japanese airplanes and rose to the rank of Major.
Suffering from malaria, George Welch was out of combat and recuperating in Australia. When North American Aviation approached General Arnold to recommend a highly experienced fighter pilot as a test pilot for the P-51H Mustang, Arnold suggested Welch and authorized his resignation from the Air Corps.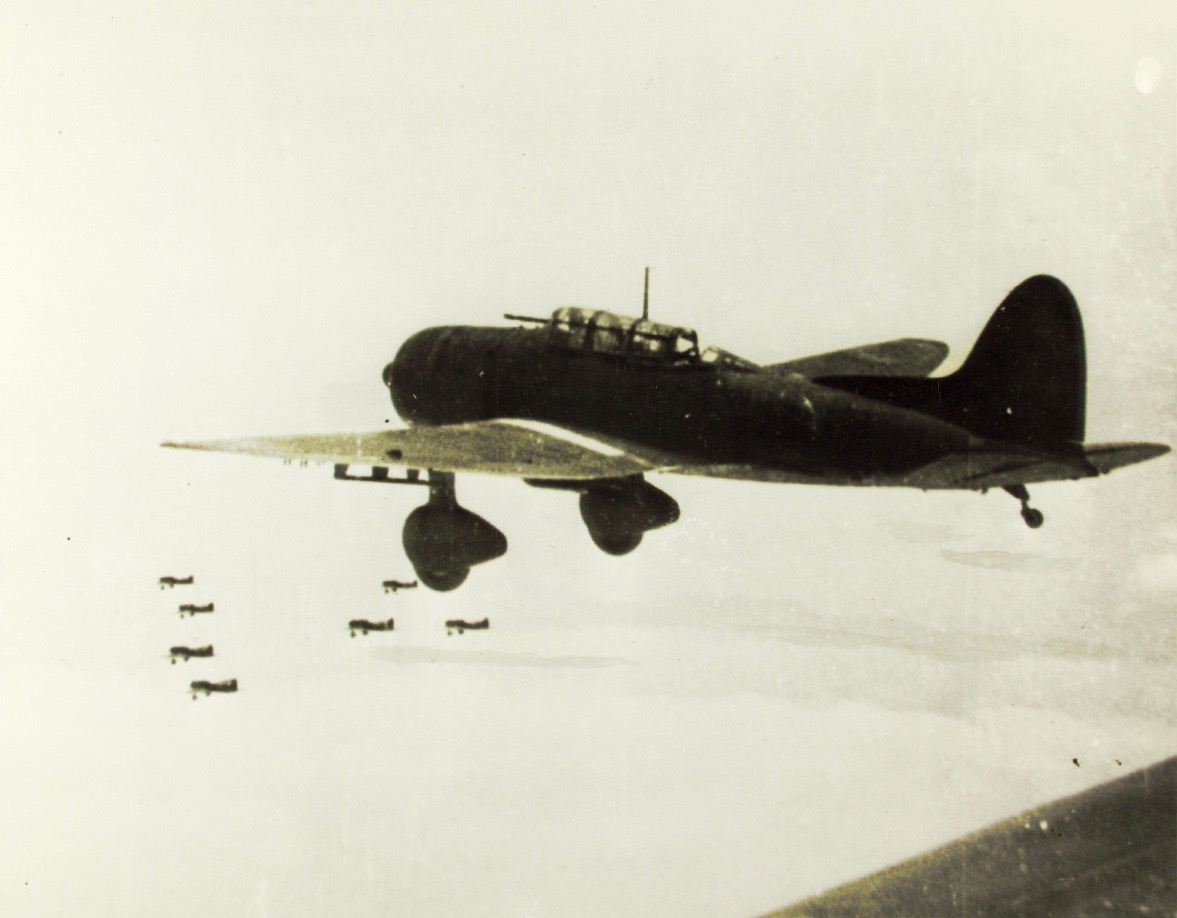 George Welch tested the P-51H, XP-86 Sabre and YF-100A Super Sabre for North American Aviation. Reportedly, while demonstrating the F-86 Sabre's capabilities to Air Force pilots during the Korean War, he shot down as many as six MiG 15s.
George Welch was killed while testing a F-100A Super Sabre, 12 October 1954.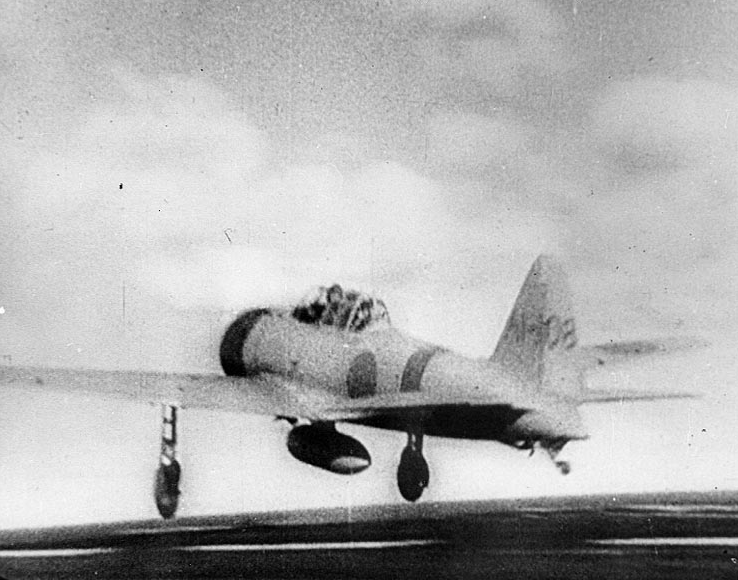 Ken Taylor scored two more victories at Guadalcanal before wounds received in an air raid sent him back to the United States. He remained in the Air Force until he retired in 1971 with the rank of Brigadier General. He died in 2006.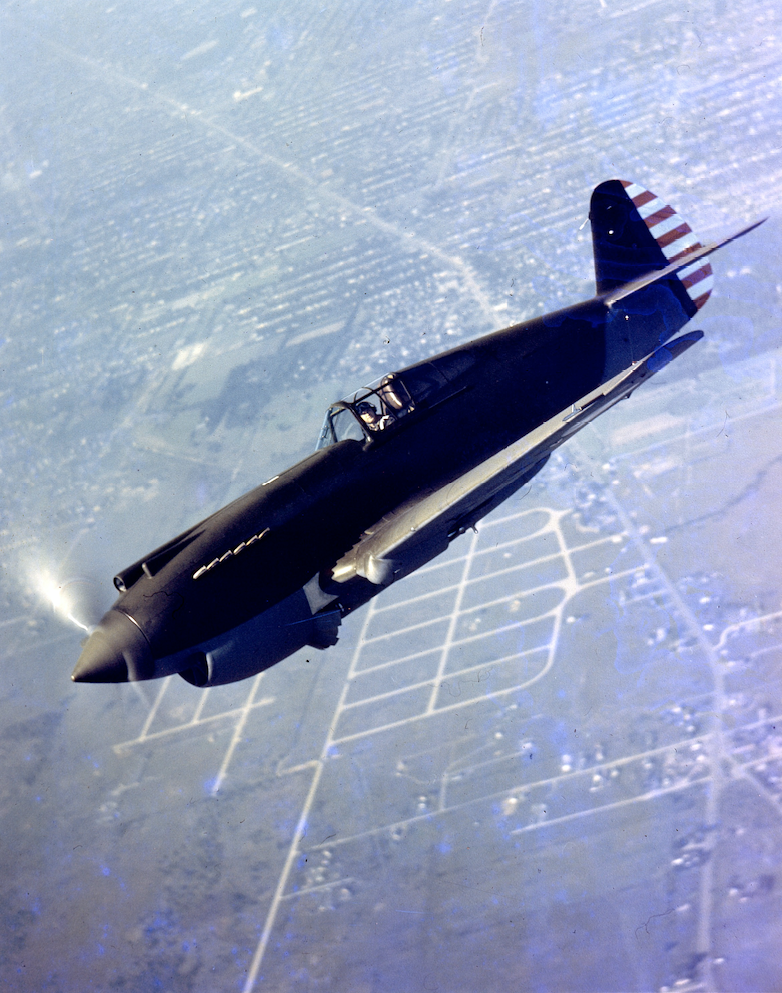 The Curtiss-Wright Corporation Hawk 81B (P-40B Warhawk) was a single-seat, single-engine pursuit. It was a low-wing monoplane of all-metal construction, and used flush riveting to reduce aerodynamic drag. It had an enclosed cockpit and retractable landing gear. Extensive wind tunnel testing at the NACA Langley laboratories refined the airplane's design, significantly increasing the top speed.
The P-40B Warhawk was 31 feet, 8¾ inches (9.671 meters) long, with a wingspan of 37 feet, 4 inches (11.379 meters). Its empty weight was 5,590 pounds (2,536 kilograms), and 7,326 pounds (3,323 kilograms) gross. The maximum takeoff weight was 7,600 pounds (3,447 kilograms).

The P-40B was powered by a liquid-cooled, supercharged, 1,710.60-cubic-inch-displacement (28.032 liter) Allison Engineering Co. V-1710-C15 (V-1710-33), a single overhead cam (SOHC) 60° V-12 engine, which produced 1,040 horsepower at 2,800 r.p.m., and turned a three-bladed Curtiss Electric constant-speed propeller through a 2:1 gear reduction. The V-1710-33 was 8 feet, 2.54 inches (2.503 meters) long, 3 feet, 5.88 inches (1.064 meters) high, and 2 feet, 5.29 inches (0.744 meters) wide. It weighed 1,340 pounds (607.8 kilograms).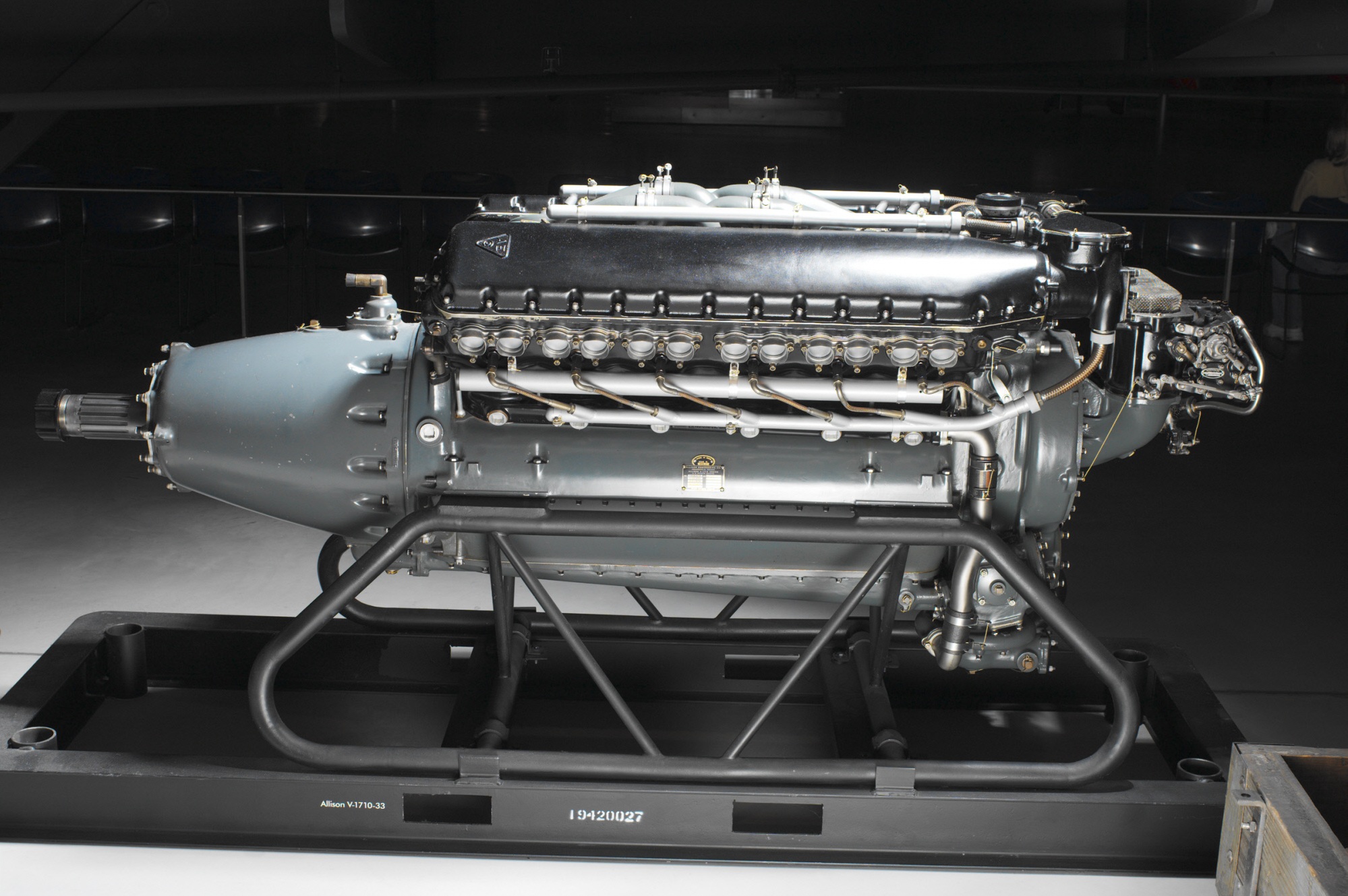 Heavier than the initial production P-40, the P-40B was slightly slower, with a maximum speed of 352 miles per hour (567 kilometers per hour) at 15,000 feet (4,572 meters). It had a service ceiling of 32,400 feet (9,876 meters) and range of 730 miles (1,175 kilometers).
Armament consisted of two air-cooled Browning AN-M2 .50-caliber machine guns mounted in the cowlingabove the engine and synchronized to fire forward through the propeller arc, with 380 rounds per gun, and four Browning M2 .30-caliber aircraft machine guns, with two in each wing.
Curtiss-Wright produced 13,738 P-40s between 1939 and 1944. 131 of those were P-40B Warhawks.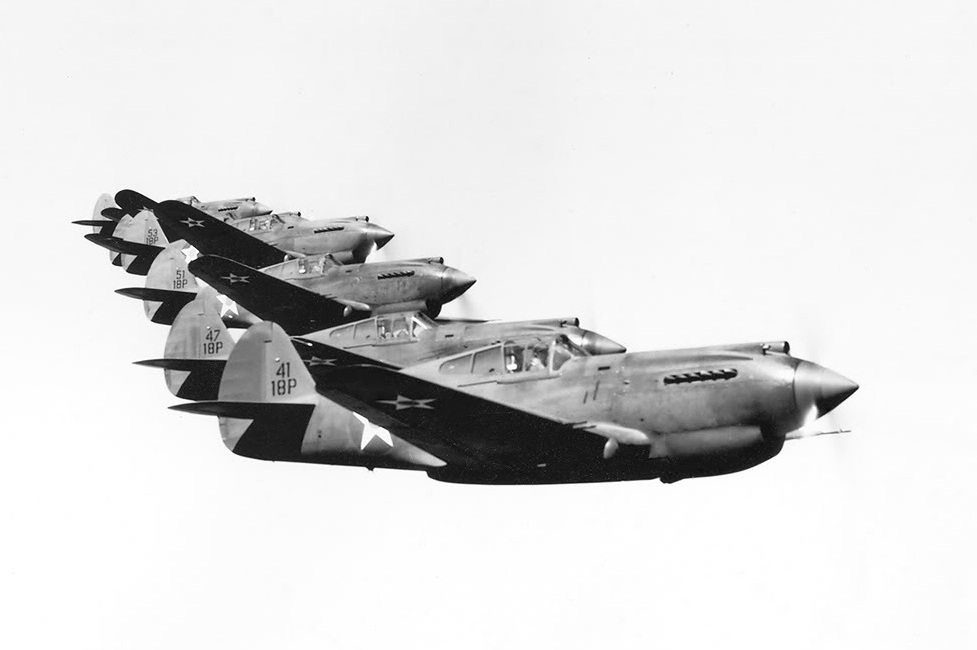 © 2018, Bryan R. Swopes