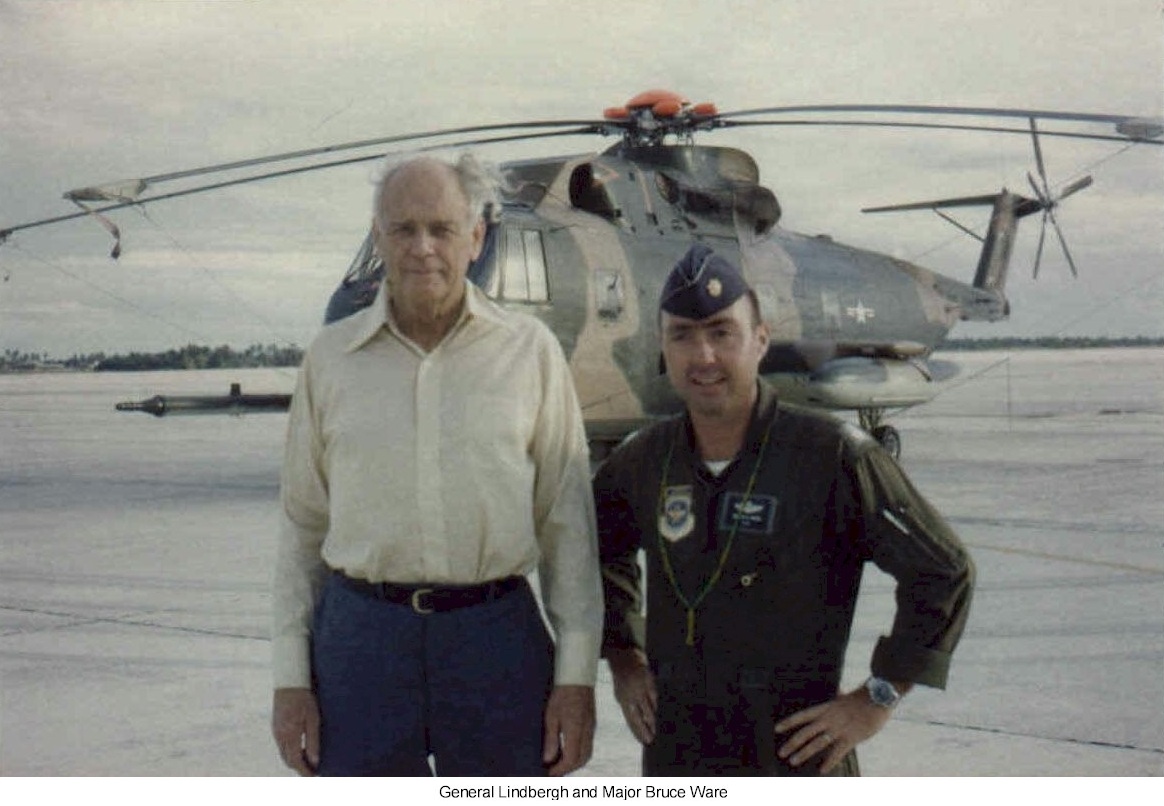 12 April 1972: Famed pioneer aviator Charles A. Lindbergh, Brigadier General, United States Air Force Reserve, with a television news team investigating reports of a "lost tribe" in the Tasaday mountains of Mindanao, Republic of the Philippines, were stranded on a 3,000-foot (915 meter) jungle ridge line when their support helicopter developed mechanical trouble. Faced with a three-day walk through difficult terrain, the 70-year-old pilot was in trouble. The 31st Aerospace Rescue and Recovery Squadron at Clark Air Base on the Island of Luzon, was called in.
Major Bruce Ware and his crew, co-pilot Lieutenant Colonel Dick Smith, flight engineer Staff Sergeant Bob Baldwin, and pararescueman Airman 1st Class Kim Robinson, flew their Sikorsky HH-3E Jolly Green Giant, 66-13289, over 600 miles (965 kilometers) to the rescue location. The helicopter, call sign "Jolly 36," was supported by a Lockheed HC-130N Combat King for aerial refueling, navigation and communications.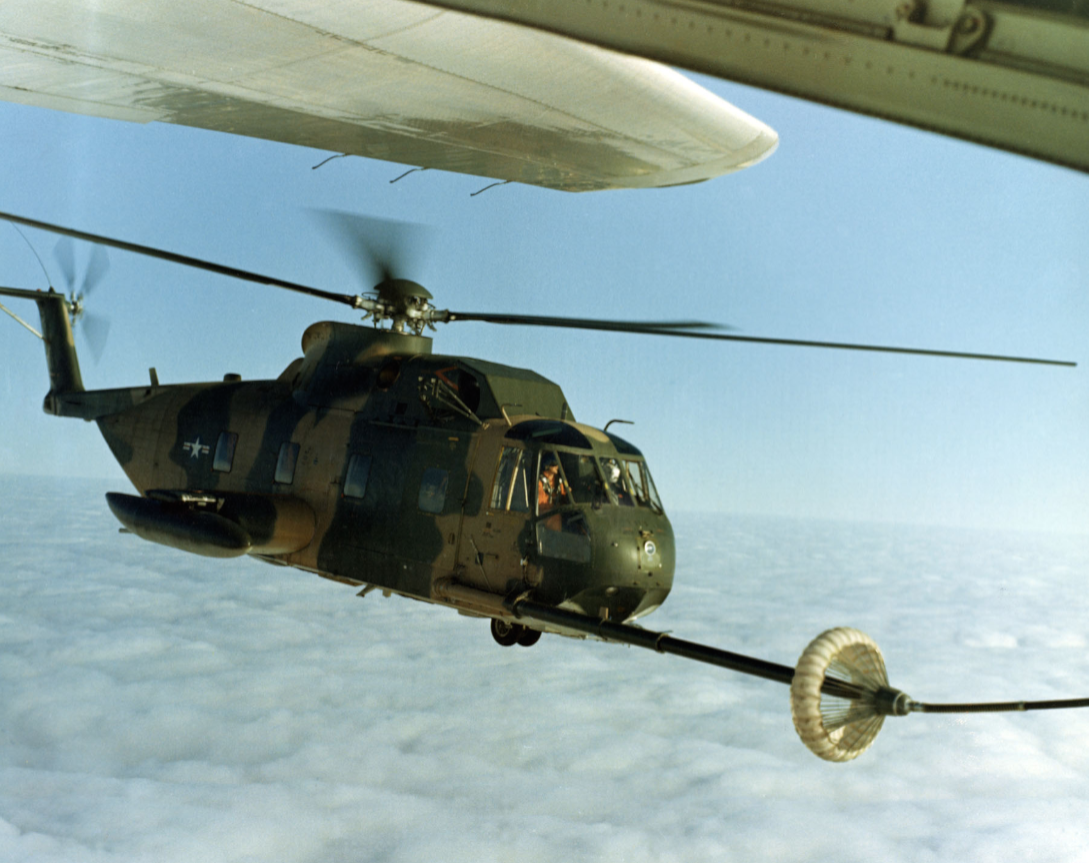 The pick-up point was a knife-edge ridge. Trees had been cut for clearance, but landing the Sikorsky was impossible. Major Gray had to hover with the nose wheel on one side of the ridge, and the main wheels on the other, with the boarding steps a few feet over the ridge top. The very high temperature and humidity created a density altitude equivalent to more than 6,000 feet (1,830 meters). Hovering the helicopter out of ground effect (OGE) was difficult under these conditions and fuel had to be dumped to lighten the load. Even so, only a few persons could be carried at a time. Eight trips to a drop point 15 minutes away were required. Lindbergh was on the second load. On clearing the ridge, Major Ware rendezvoused with the HC-130N to take on fuel. They partially refueled twice during the ridge line operation. Lindbergh commented that although he had helped to develop inflight refueling, he had never been aboard an aircraft while it was taking place.
After all persons—a total of 46—had been removed from the mountain, Jolly 36 and the Combat King flew back to Clark Air Base. The total elapsed time for the mission was 12 hours, 20 minutes, with 11 hours, 30 minutes actual flight time. Major Ware had to just sit in the cockpit for a few minutes before he could leave the helicopter, but General Lindbergh refused to leave until Ware was ready.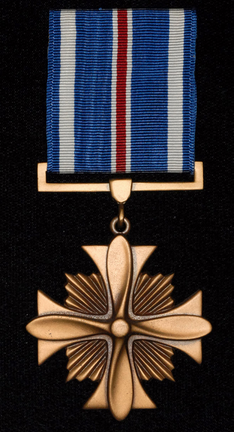 Major Ware was awarded the Distinguished Flying Cross. The other crew members of Jolly 36 and all those aboard the Combat King received the Air Medal. Ware retired from the Air Force in July 1989, after 29 years of service.
Sikorsky HH-3E 66-13289 (c/n 61-588) was delivered to the U.S. Air Force 8 December 1967 as a CH-3E. By July it was in South East Asia, operating as Jolly Green 03. The helicopter was later modified to the HH-3E combat rescue configuration. It was lost in the South China Sea in 1972, following a rescue from a freighter west of Luzon, Philippine Islands.
Notified by the accompanying HC-130 that the helicopter was trailing smoke, the aircraft commander, Lieutenant Colonel James ("Bud") Green, made an emergency landing at sea. It was determined that the main transmission had cracked and was leaking oil.
A U.S. Navy helicopter hoisted the Air Force crew and the rescued man aboard, while a tug boat had been dispatched to recover 66-13289. Unfortunately the Jolly Green Giant overturned during a squall and sank in 12,900 feet (3,932 meters) of water.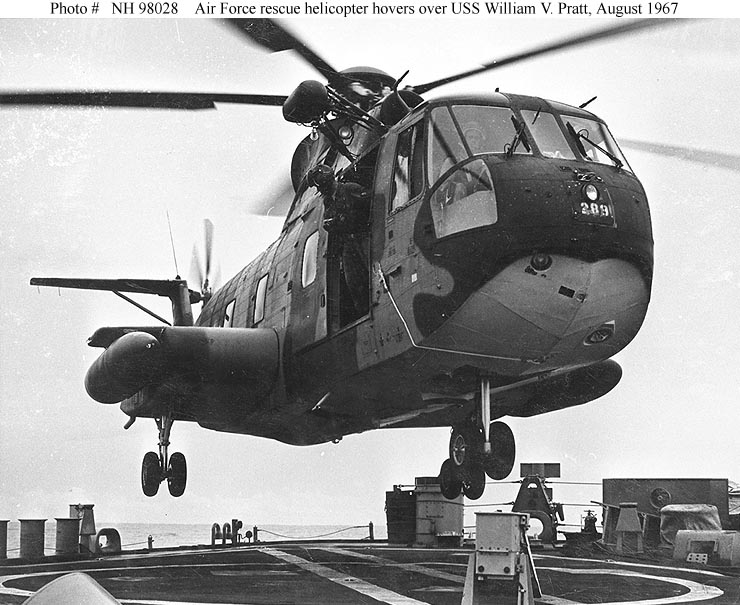 © 2017, Bryan R. Swopes