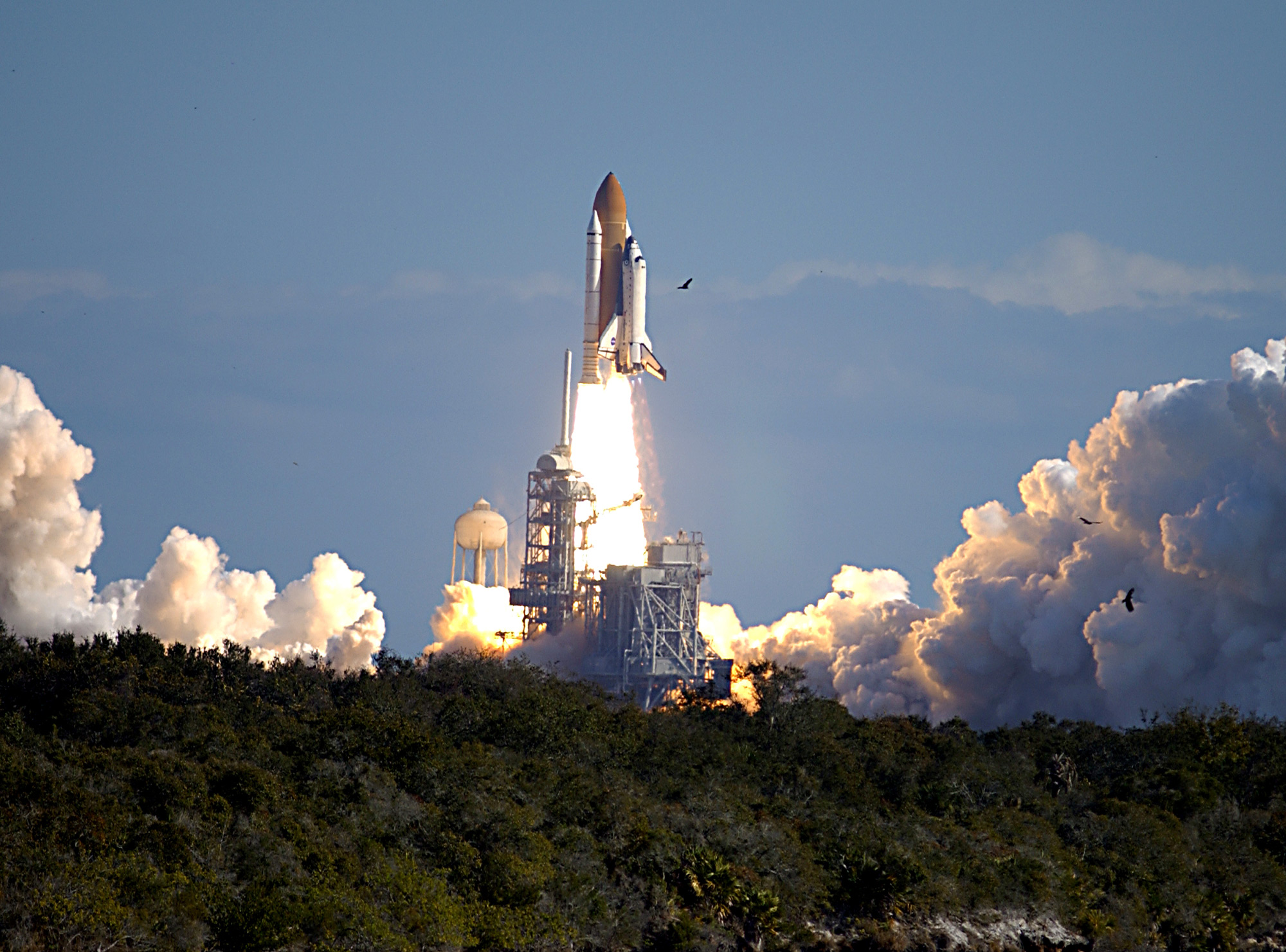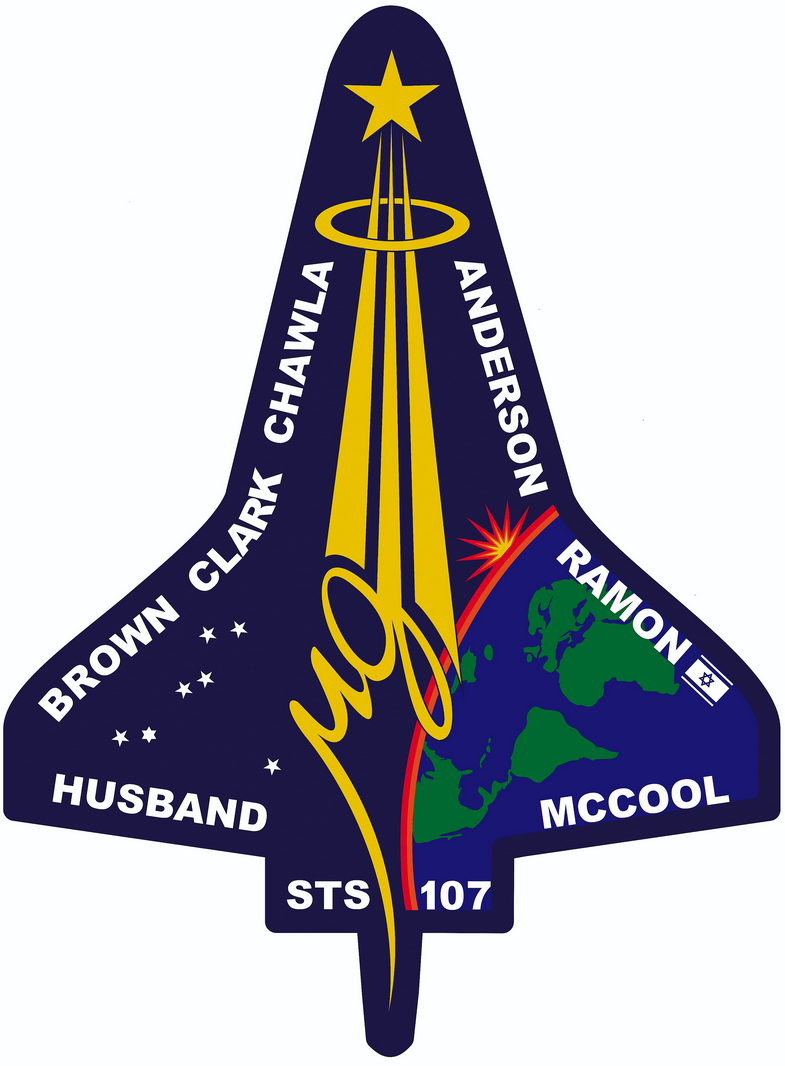 16 January 2003, 15:39:00 UTC, T minus Zero: Space Shuttle Columbia (STS-107) lifted off from Launch Complex 39A at the Kennedy Space Center, Cape Canaveral, Florida.
Columbia (OV-102) was America's first space shuttle. This would be her final flight.
81.7 seconds after launch, Columbia was at approximately 66,000 feet (20,100 meters) altitude and 12.5 miles (20.1 kilometers) down range, accelerating through Mach 2.46 (1,623 miles per hour, or 2,612 kilometers per hour). Several pieces of insulating foam broke off of the external fuel tank (what NASA referred to as "foam shedding") and struck the leading edge and underside of Columbia's left wing.
It is believed that at least one of these pieces of foam punctured a hole in the wing's surface, estimated to be 6 inches × 10 inches (15 × 25 centimeters).
When Columbia re-entered on 1 February 2003, the damage would cause the shuttle to disintegrate. The entire crew would be lost.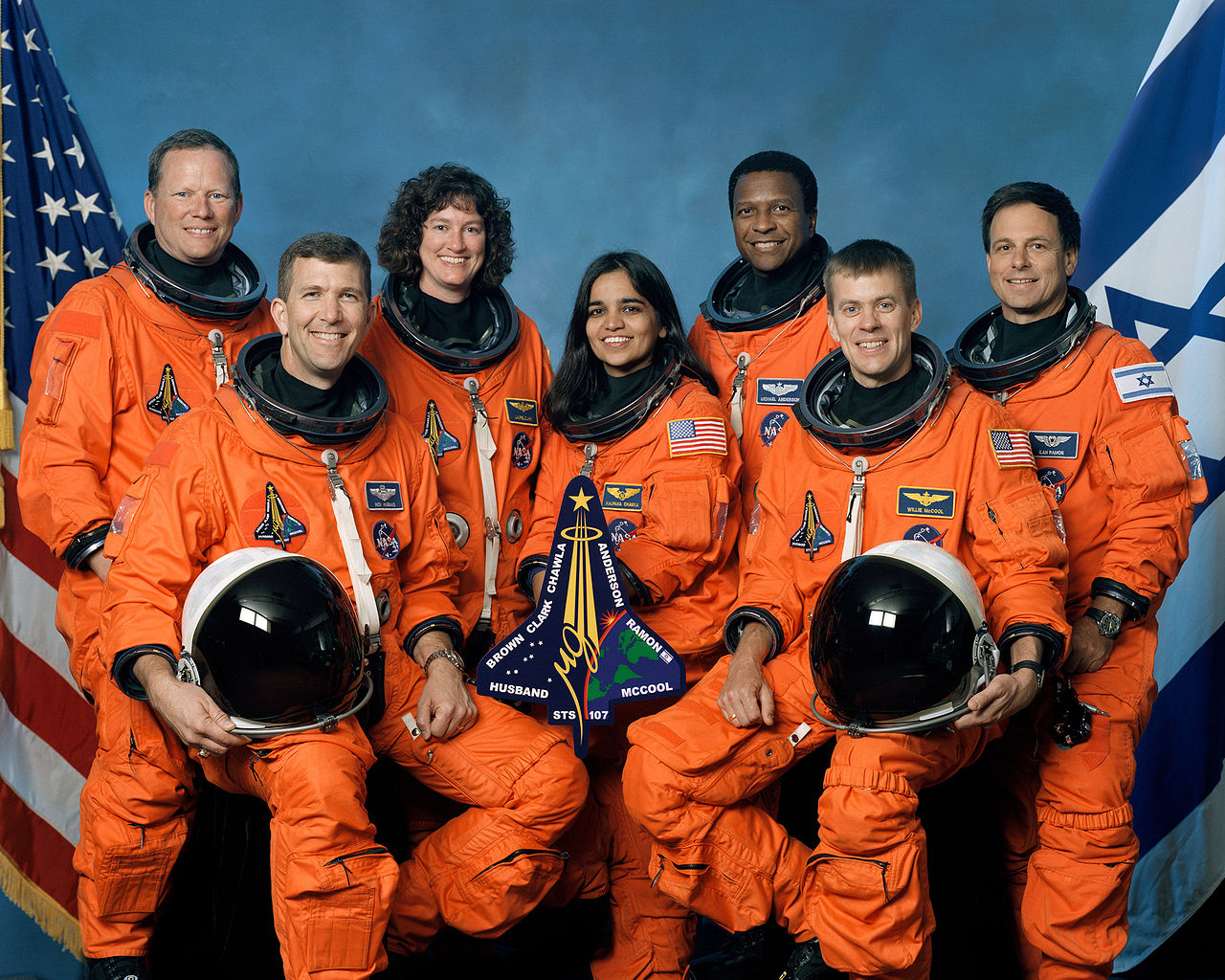 © 2016, Bryan R. Swopes