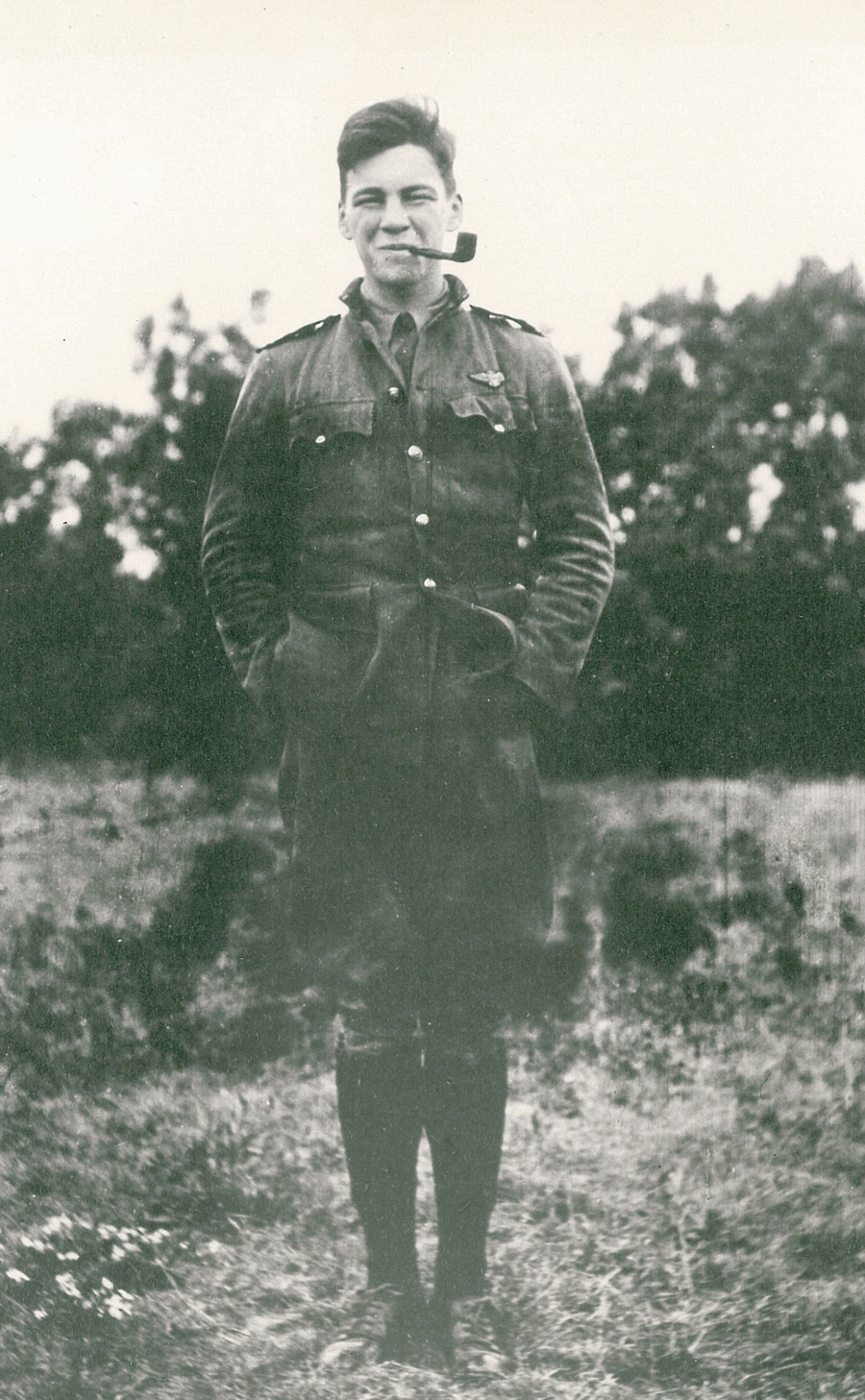 20 September 1918: While assigned to No. 213 Squadron, Royal Air Force, Lieutenant (junior grade) David Sinton Ingalls, United States Navy, shot down a Fokker D.VII reconnaissance airplane near Vlissegham, Belgium, while flying a Sopwith Camel, serial number D8177. This was Ingalls' fifth confirmed aerial victory, making him the U.S. Navy's only fighter ace of World War I.
Lieutenant Ingalls was awarded the Navy Cross for his actions of 15 September 1918, when "he led a flight of five machines on a low bombing raid of an enemy aerodrome. On the homeward journey he shot down a two-seater enemy aeroplane in flames. He further participated in two other low bombing raids and upon still another occasion shot down an enemy kite balloon in flames near Ostend."  He was also awarded the Distinguished Service Medal for exceptionally meritorious service. The Royal Air Force awarded him its Distinguished Flying Cross for the 15 September mission against Uytkerke Aerodrome, and he was Mentioned in Dispatches. France appointed him Chevalier de la légion d'honneur.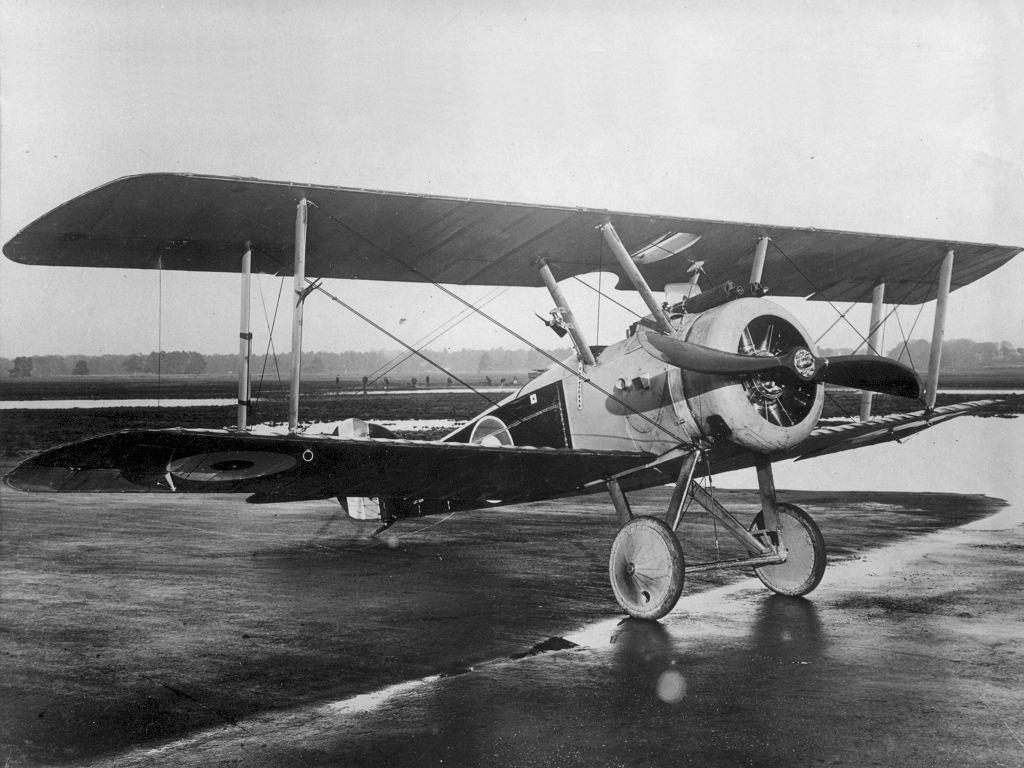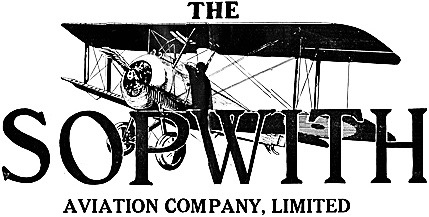 The Sopwith Camel F.1 was a British single-place, single-engine biplane fighter, produced by the Sopwith Aviation Co., Ltd., Canbury Park Road, Kingston-on-Thames. The airplane was constructed of a wooden framework, with the forward fuselage being covered with aluminum panels and plywood, while the aft fuselage, wings and tail surfaces were covered with fabric.
The length of the Camel F.I varied from 18 feet, 6 inches (5.639 meters) to 19 feet, 0 inches (5.791 meters), depending on which engine was installed. Both upper and lower wings had a span of 28 feet, 0 inches (8.534 meters) and chord of 4 feet, 6 inches (1.372 meters). They were separated vertically by 5 feet (1.524 meters) at the fuselage. The upper wing had 0° dihedral, while the lower wing had 5° dihedral and was staggered 1 foot, 6 inches (0.457 meters) behind the upper wing. The single-bay wings were braced with airfoil-shaped streamline wires. The overall height of the Camel also varied with the engine, from 8 feet, 6 inches (2.591 meters) to 8 feet, 9 inches (2.667 meters).
The heaviest Camel F.I variant used the Le Rhône 180 h.p. engine. It had an empty weight of 1,048 pounds (475 kilograms). Its gross weight of 1,567 pounds (711 kilograms). The lightest was equipped with the Gnôme Monosoupape 100 horsepower engine, with weights of 882 pounds (400 kilograms) and 1,387 pounds (629 kilograms), respectively.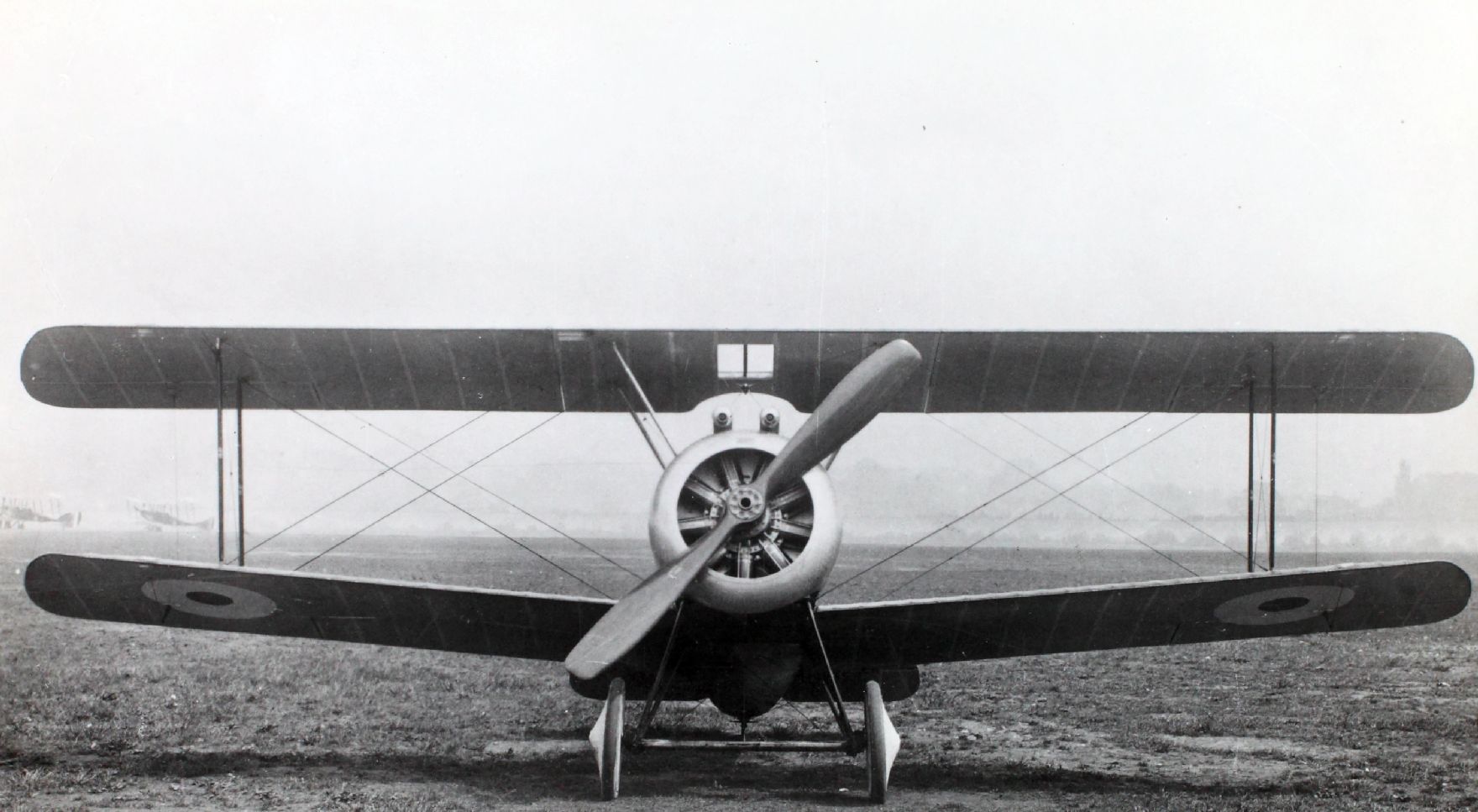 The first Camel was powered by an air-cooled 15.268 liter (931.72 cubic inches) Société Clerget-Blin et Cie Clerget Type 9 nine-cylinder rotary engine which produced 110 horsepower at 1,200 r.p.m. and drove a wooden two-bladed propeller. Eight different rotary engines ¹ from four manufacturers, ranging from 100 to 180 horsepower, were used in the type.
The best performance came with the Bentley B.R.1 engine (5.7:1 compression ratio). This variant had a maximum speed of 121 miles per hour (195 kilometers per hour) at 10,000 feet (3,048 meters), and 114.5 miles per hour (184 kilometers per hour) at 15,000 feet (4,572 meters). It could climb to 6,500 feet (1,981 meters) in 4 minutes, 35 seconds; to 10,000 feet (3,048 meters) in 8 minutes, 10 seconds; and 15,000 feet (4,572 meters) in 15 minutes, 55 seconds. It had a service ceiling of 22,000 feet (6,706 meters). Two other Camel variants could reach 24,000 feet (7,315 meters).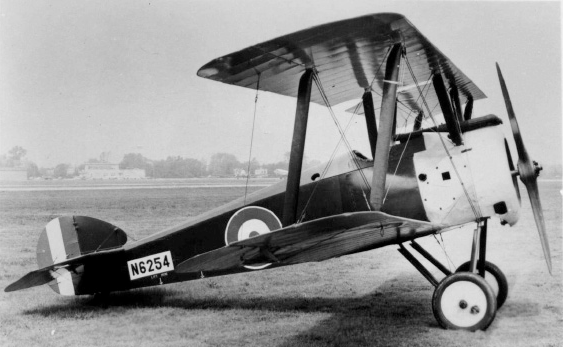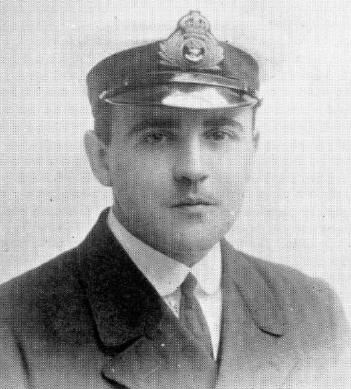 The Bentley B.R.1 rotary engine was designed by Lieutenant Walter Owen Bentley, Royal Naval Air Service (later, Captain, Royal Air Force), based on the Clerget Type 9, but with major improvements. It used aluminum cylinders shrunk on to steel liners, with aluminum pistons. The Bentley B.R.1 (originally named the Admiralty Rotary, A.R.1, as it was intended for use by the Royal Navy) was an air-cooled, normally-aspirated 17.304 liter (1,055.9 cubic inches) nine-cylinder rotary engine with a compression ratio of 5.7:1. It was rated at 150 horsepower at 1,250 r.p.m. The B.R.1 was 1.110 meters (3 feet, 7.7 inches) long, 1.070 meters (feet, 6.125 inches) in diameter and weighted 184 kilograms (406 pounds.) The engine was manufactured by Humber, Ltd., Coventry, England.
For his work developing this engine, Captain Bentley was appointed a Member of the Military Division of the Most Excellent Order of the British Empire (M.B.E.) in the New Years Honours List, 1 January 1919. He would later found Bentley Motors, Ltd.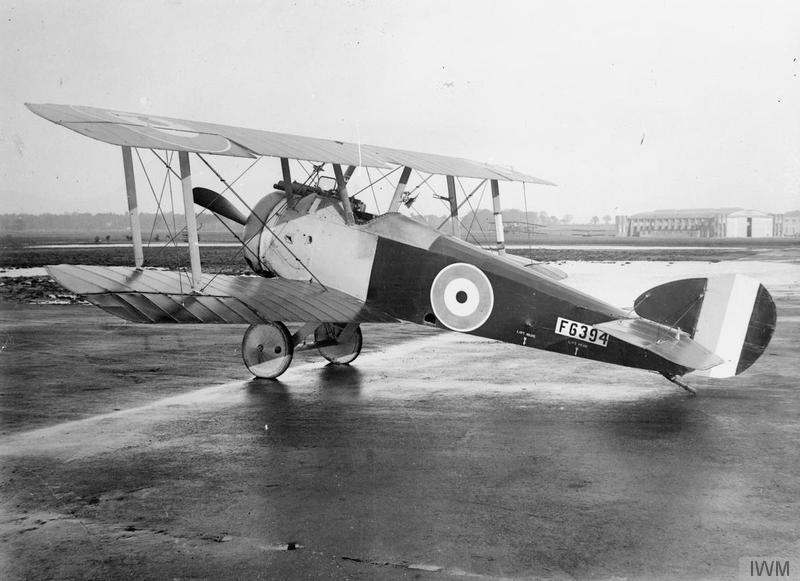 The Camel was armed with two fixed, forward-firing .303 Vickers machine guns, synchronized to fire forward through the propeller. These guns were modified for air cooling. Some night fighter variants substituted Lewis machine guns mounted above the upper wing for the Vickers guns. Four 25 pound (11.3 kilogram) bombs could be carried on racks under the fuselage.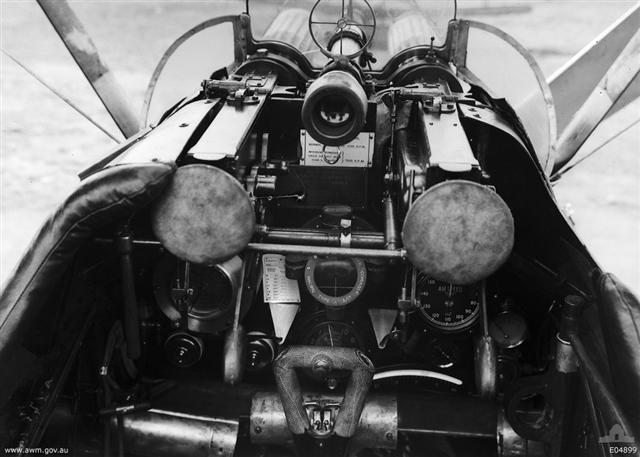 The Sopwith Camel was a difficult airplane to fly. Most of its weight was concentrated far forward, making it unstable, but, at the same time making the fighter highly maneuverable. The rotary engine, with so much of its mass in rotation, caused a torque effect that rolled the airplane to the right to a much greater degree than in airplanes equipped with radial or V-type engines. A skilled pilot could use this to his advantage, but many Camels ended upside down while taking off.
Twelve manufacturers ² produced 5,490 Sopwith Camels between 1916 and 1920. By the end of World War I, it was becoming outclassed by newer aircraft, however it was the single most successful fighter of the war, shooting down 1,294 enemy aircraft. One single fighter, flown by Major William Barker, shot down 46 enemy aircraft, more than any other fighter in history.
It is believed that only seven Sopwith Camels still exist.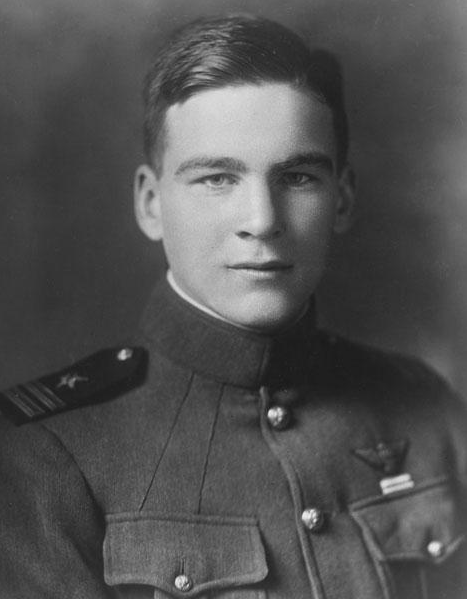 David Sinton Ingalls was born 28 January 1899 at Cleveland, Ohio. He was the son of Albert Stimson Ingalls, a vice president of the New York Central Railroad, and Jane Ellison Taft Ingalls, niece of President William Howard Taft. He  was educated at the University School, a private school for boys in Cleveland. He entered Yale University at New Haven, Connecticut, in 1916. Ingalls was a member of The First Yale Unit, which would become the U.S. Navy's first aviation unit.
Shortly after the United States entered World War I, David Sinton Ingalls enlisted as a Machinist's Mate 1st Class, United States Naval Reserve Force, at New London, Connecticut, 26 March 1917. He was sent to the Naval Aviation Detachment at West Palm Beach, Florida, for initial flight training, and then to the Naval Aviation Detachment, Huntington, New York. MM1c Ingalls was discharged 1 September 1917 and appointed an Ensign, 4 September 1917. He was Naval Aviator Number 85.
Ensign Ingalls was sent to France for duty, 12 September 1917. In December 1917, he was detached and sent to the Royal Flying Corps air station at Turnberry, South Ayrshire, Scotland, for training in aerial gunnery. He then underwent squadron formation training at nearby Ayr, Scotland. Following training, Ensign Ingalls was assigned to the Naval Air Detachment at Paris, France, 12 March 1918. On 23 March 1918, Ingalls was promoted to the rank of Lieutenant (junior grade).
On 21 May 1918, Lieutenant (j.g.) Ingalls was assigned to the U.S. Army Bombing School at Clermont-Ferrand, France. On 27 June 1918, Lieutenant (j.g.) Ingalls was assigned to the Naval Air Station Dunkerque. He flew combat missions with No. 213 Squadron, and No. 218 Squadron, both of the Royal Air Force. (While flying with the 218th, he was reported to have shot down an observation balloon and a biplane. The records were lost and these claims are considered unconfirmed.)
While flying with No. 213 Squadron, on 11 August 1918, Lieutenant (j.g.) Ingalls shot down an Albatros C northeast of Diksmuide, West Flanders—his first confirmed victory. His second confirmed victory was a two-place Luftverkehrsgesellschaft m.b.H. (L.V.G.) biplane south of Zevecote, Belgium, on 21 August. He shot down a Rumpler C over Ostend, 15 September. His fourth confirmed victory took place on 18 September when he destroyed an observation balloon at La Barrière. The Fokker D.VII that he shot down on 20 September was his fifth. He shot down his sixth,a Rumpler, on 24 September 1918, over Saint-Pierre-Cappelle, Belgium. Other than the Fokker D.VII, Ingalls shared credit with other pilots for the shoot-downs.
Lieutenant (j.g.) Ingalls flew his final combat mission, his sixty-third, on 3 October 1918.
On 24 September 1919, he was given the provisional rank of Lieutenant, Naval Reserve Flying Corps, with date of rank, 1 April 1919. He was released from active duty 23 December 1919.
Returning to Yale University, he graduated in 1920 with a Bachelor of Arts degree, and in 1923, received a Doctor of Laws (LL.D.) degree from Harvard University, Cambridge, Massachusetts. He practiced law for several years before being elected to the state legislature of Ohio in 1926. Later, he ran for governor and United States senator.
David Sinton Ingalls married Miss Louise Hale Harkness at Locust Valley, New York, 27 June 1922. They would have five children: Edith, Jane, Anne, Louise, and David.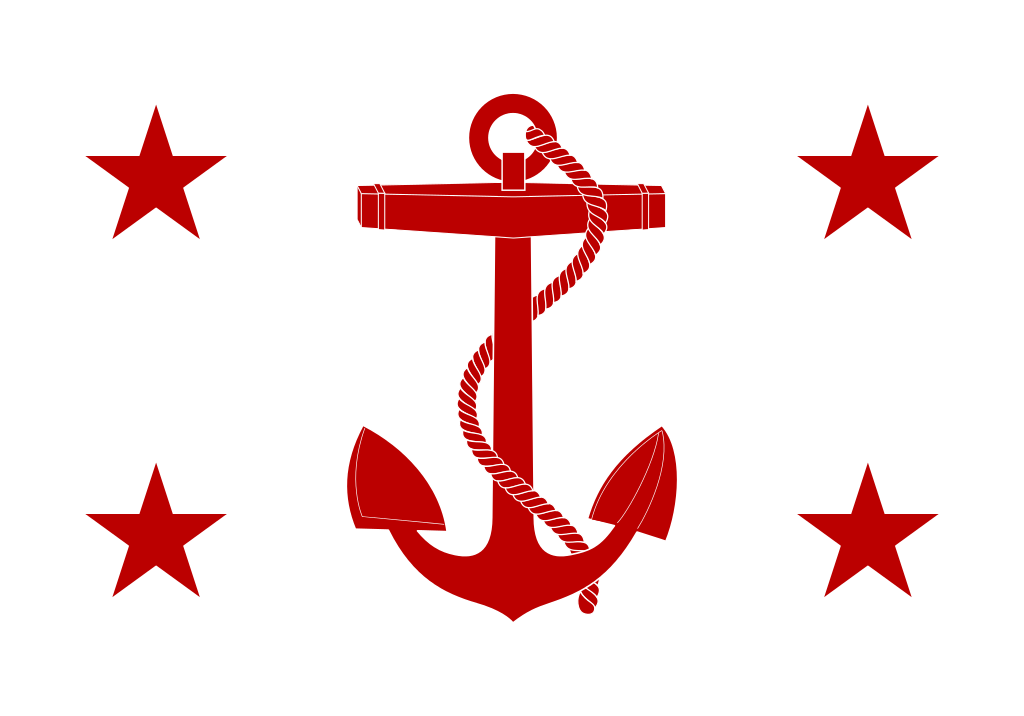 Ingalls was appointed Assistant Secretary of the Navy for Aeronautics by President Herbert Hoover, serving from 16 March 1929 until 1 June 1932, reporting to Secretary of the Navy Charles Francis Adams III.
Secretary Ingalls' photograph was featured on the cover of TIME Magazine, 2 March 1931.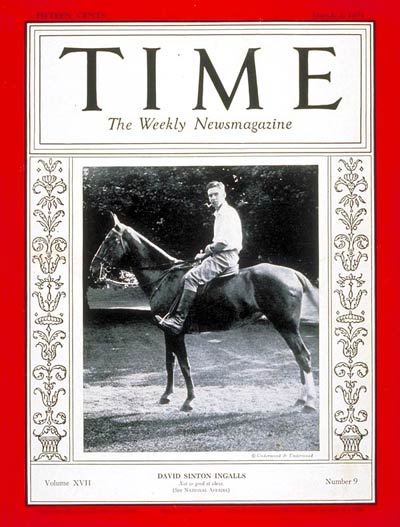 On 24 December 1931, Ingalls was appointed a Lieutenant Commander, United States Naval Reserve.
Going to work in the business sector, Ingalls became vice president and general manager of Pan American Air Ferries, a commercial transport service from the United States to Egypt, and which also transported newly-built military aircraft from the United States via South America, across the South Atlantic Ocean to Africa, and then on to the Middle East.
Lieutenant Commander Ingalls was promoted to Commander, U.S.N.R., 1 July 1941, and following the United States entry into World War II, he was recalled to active duty, 23 November 1942. Commander Ingalls served as Assistant Operations Officer on the staff of the Commander, Naval Air Forces, Pacific, (COMNAVAIRPAC), for which he was awarded the Legion of Merit. He was promoted to Captain, 10 June 1943. He then served as chief of staff to the Commander Aircraft South Pacific Force, Admiral Aubrey W. Fitch, USN.
Captain Ingalls took command of U.S. Naval Air Station 29 (now, Daniel K. Inouye International Airport—HNL—Honolulu, Hawaii) on 1 April 1944.
Captain Ingalls was released from active duty 8 November 1945, but he remained an officer in the Naval Reserve. Ingalls returned to Pan American World Airways as vice president, and remained in that position until 1949. Later, he was president and publisher of the Cincinnati Times-Star newspaper, and a vice president of Taft Broadcasting Company.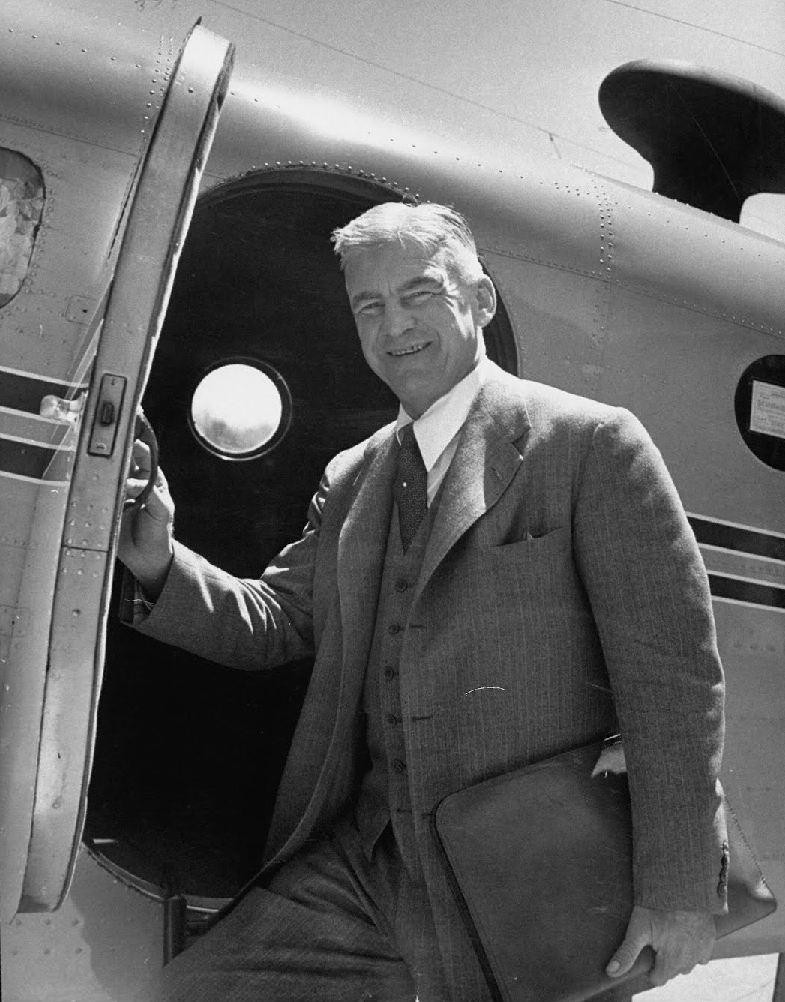 By 1951, Ingalls held the rank of Commodore. On 1 July 1955, Commodore Ingalls was promoted to the rank of Rear Admiral. From 1945 until 1959, Ingalls was Commander, Navy Reserve Forces Command (COMNAVRESFORCOM). He retired from the Naval Reserve in February 1959.
During his Naval career, Rear Admiral Ingalls had been awarded the Navy Cross, the Distinguished Service Medal, the Legion of Merit, the Bronze Star, World War I Victory Medal, American Defense Service Medal, American Campaign Medal, Asiatic-Pacific Campaign Medal with four service stars, the World War II Victory Medal, the National Defense Service Medal, the Naval Reserve Medal, and the Armed Forces Reserve Medal with hourglass device.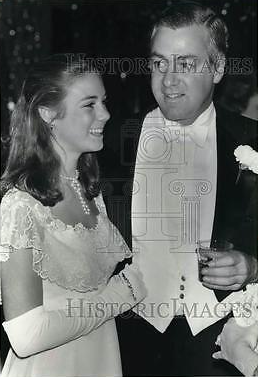 Louise Harkness Ingalls died in 1978. David Ingalls married his second wife, Frances W. Wragg, 16 February 1979.
Ingalls is the author of Hero of the Angry Sky: The World War I Diary and Letters of David S. Ingalls, America's First Naval Ace, Ohio University Press, 2013 (Edited by Geoffrey L.  Rossano).
Rear Admiral David Sinton Ingalls died 26 April 1985 at the age of 86 years. He is buried at the Warm Springs Cemetery, Warm Springs, Virginia.
¹ Humber, Ltd., Bentley B.R.1 150 h.p., B.R.1 (5.7:1 c.r.); Clerget 9B, 130 h.p., Clerget 9Bf, 130 h.p. (long stroke): Gnôme Monosoupape,  100 h.p., Gnôme Monosoupape, 150 h.p.; Le Rhône, 110 h.p., and Le Rhône 180 h.p.
² Sopwith Aviation Co., Ltd., Kingston-on-Thames; Boulton and Paul, Ltd., Norwich; British Caudron Co., London; Clayton and Shuttleworth, Ltd., Lincoln; Hooper and Co., Ltd., London; March, Jones and Cribb, Ltd., Leeds; Nieuport and General Aircraft Co., Ltd., London; Ruston, Proctor and Co., Ltd., Lincoln; Fairey Aviation Co., Ltd.; Portholme Aerodrome Ltd., Huntingdon; Wm. Beardmore & Co., Ltd., Glasgow; Pegler & Co., Ltd., Doncaster.
© 2017, Bryan R. Swopes