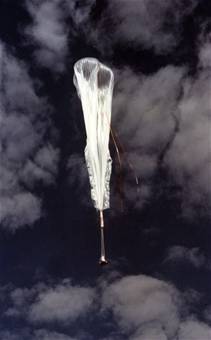 2 June 1957: At 6:23 a.m, Captain Joseph W. Kittinger, Jr., United States Air Force, lifted off from Fleming Field, South Saint Paul, Minnesota, in the gondola of a helium balloon designed and built by Winzen Research Inc. Captain Kittinger ascended to an altitude of 97,784 feet (29,805 meters).
Project MAN-HIGH I was intended to test various equipment and human physiology in a near-space condition. This was the first of many high-altitude research balloon flights that Kittinger would make.
"… A Winzen crew conducted the launching, as provided by the Man-High contract, in collaboration with members of the Aeromedical Field Laboratory and other units at Holloman. The 475th Air Base Squadron, Minneapolis, provided additional helicopter support. The vehicle was a two-million-cubic-foot plastic balloon, 172.6 feet in diameter, which quickly reached the planned ceiling altitude of 95,000 feet, setting a new record for manned balloons. Test specifications called for a twelve-hour flight. However, because of an oxygen leak (due to an improperly connected valve) and also certain communications difficulties, Colonel Stapp and Mr. Winzen decided that Captain Kittinger should come down after not quite two hours at altitude. The balloon pilot was not happy with the decision, replying by radio, "Come and get me." But he did come down, and landed successfully at 1257 hours none the worse for his experience."
— History of Research in Space Biology and Biodynamics, Part II, Chapter 3, NASA History Office, December 1958.
Kittinger landed next to a stream approximately 7 miles (11.3 kilometers) south-southwest of Alma, Minnesota. The total duration of his flight was 6 hours, 36 minutes. He was awarded the Distinguished Flying Cross.
A fighter pilot, Joe Kittinger flew three combat tours during the Vietnam War for a total of 483 combat missions. On 11 May 1972, while flying a McDonnell F-4D-29-MC Phantom II, 66-0230, in pursuit of a MiG-21 Fishbed fighter, Kittinger was shot down by an Atoll air-to-air missile fired by another MiG-21. He and his Weapons System Officer, 1st Lieutenant William J. Reich, were captured and spent 11 months at the Hanoi Hilton.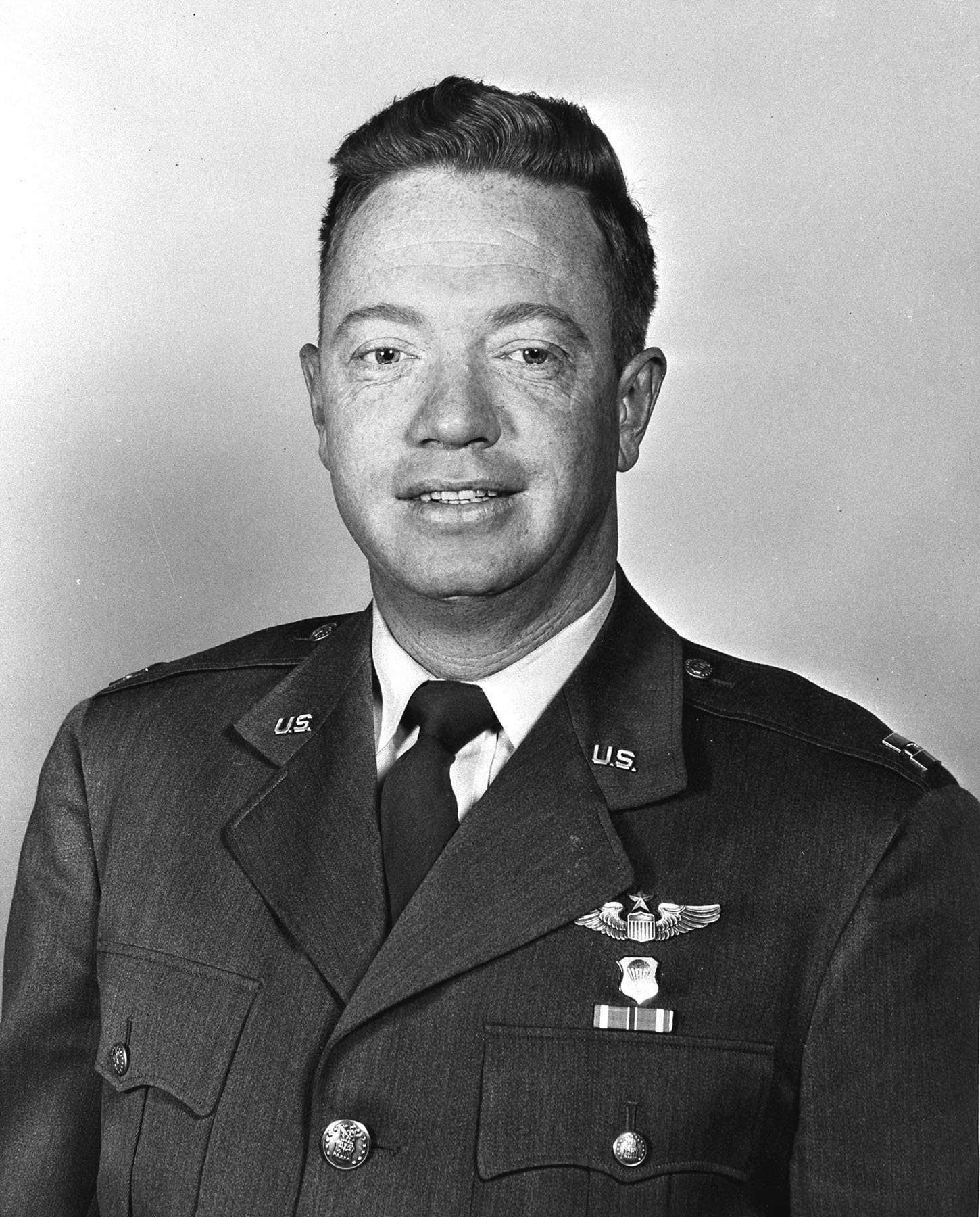 Joe Kittenger holds six Fédération Aéronautique Internationale (FAI) world records for distance set with balloons. Three are still current.¹ In 2012, he was technical advisor for Felix Baumgartner as he set a new world record for the highest parachute jump from the Red Bull Stratos balloon and gondola.
¹ FAI Record File Numbers 1045, 1046, 1047
© 2017, Bryan R. Swopes
by