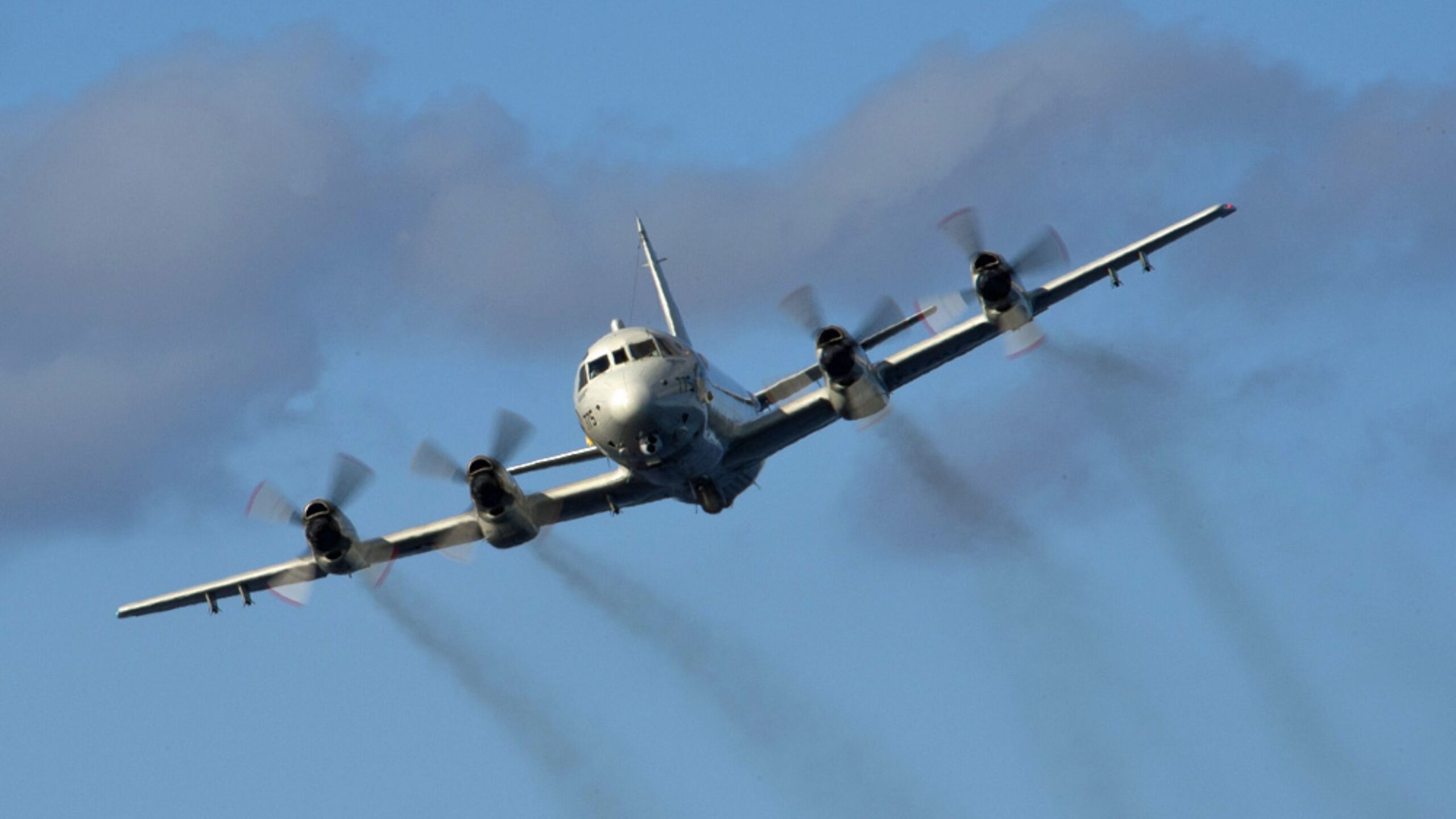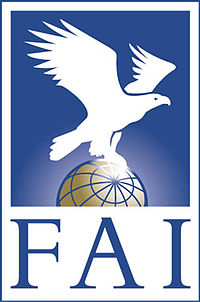 21 January–8 February 1971: A Lockheed P-3C Orion antisubmarine warfare patrol bomber, Bu. No. 156512, under the command of Commander Donald H. Lilienthal, United States Navy, took off from Naval Air Station Atsugi, Japan, at 23:30 UTC, Thursday, 21 January (8:30 a.m., 22 January, Japan Time), and flew 11,036.47 kilometers (6,857.75 statute miles), non-stop, to NATC Patuxent River, Maryland. The airplane landed at 8:51 a.m., Eastern Standard Time (13:51 UTC), Friday, 22 January. The duration of the flight was 15 hours, 21 minutes.
This was a new Fédération Aéronautique Internationale (FAI) world distance record for turboprop airplanes.¹ The Orion's course deviated around foreign airspace so the actual distance flown was 7,010 miles (11,218.5 kilometers).
For the long distance flight the Orion carried a flight crew of seven: Commander Donald H. Lilienthal, Aircraft Commander; Captain R.H. Ross, Pilot; Lieutenant Commander F. Howard Stoodley, Pilot; Lieutenant R.T. Myers, Navigator; Commander J.E. Koehr, Meteorologist; Chief Aviation Machinist's Mate K.D. Frantz, Flight Engineer; and Chief Aviation Electrician's Mate H.A. Statti, Flight Engineer.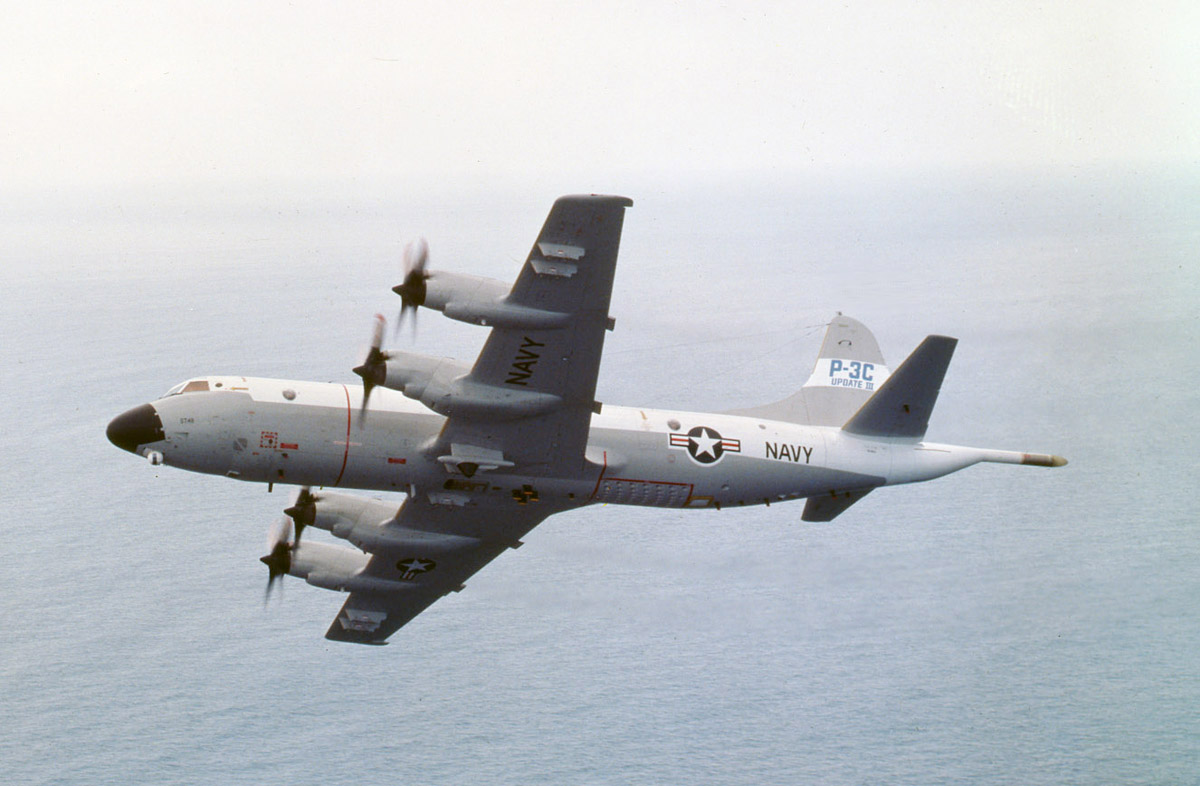 On Wednesday, 27 January 1971, the same airplane set both FAI and National Aeronautic Association records for Speed Over a Straight Course of 15/25 Kilometers of 806.10 kilometers per hour (500.89 miles per hour) at NAS Patuxent River.²
The U.S. National Record still stands:

On February 4, at Edwards Air Force Base in the high desert of Southern California, Commander Lilienthal flew 156512 to a World Record for Altitude in Horizontal Flight of 13,721.5 meters (45,018.1 feet).³
On 8 February 1971, while till at Edwards AFB, Commander Lilienthal and 156512 set five more world records for heavy turboprop airplanes. The P-3C climbed to a height of 3,000 meters (9,843 feet) in 2 minutes, 52 seconds ⁴ ; to 6,000 meters (19,685 feet) in 5 minutes, 46 seconds ⁵ ; to 9,000 meters (29, 528 feet) in 10 minutes, 26 seconds ⁶ ; and 12,000 meters (39,370 feet) in 19 minutes, 42 seconds.⁷ The Orion continued climbing until it reached a world record altitude of 14,086.1 meters (46,214.2 feet). ⁸
For his record-setting flights, Commander Lilienthal was awarded the Distinguished Flying Cross.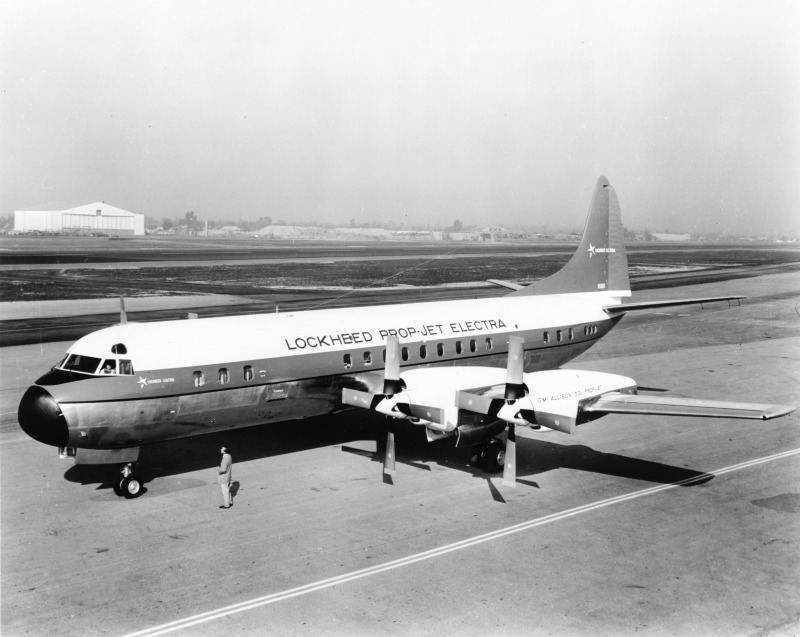 The record-setting airplane was a Lockheed Model 285A P-3C-110-LO Orion, Bu. No. 156512, LAC serial number 5506, built by the Lockheed-California Company at Burbank, California. The Orion was completed 14 August 1969. It was assigned to the Naval Air Test Center at NAS Patuxent River, Maryland. The Orion was a standard production P-3C with no engine or fuel system modifications.
The Lockheed P-3 Orion was developed from the Model 188 Electra—a four-engine turboprop airliner which first flew in 1957—primarily as a long-range anti-submarine warfare and maritime surveillance aircraft. The P-3 has been adapted to many other missions. The P-3C variant in U.S. Navy service is usually operated by a crew of 11.
The bomber is 116 feet, 10 inches (35.611 meters) long with a wingspan of 99 feet, 8 inches (30.378 meters) and overall height of 34 feet, 3 inches (10.439 meters). It has a zero-fuel weight of 77,200 pounds (35,017 kilograms) and a normal maximum takeoff weight of 135,000 pounds (61,235 kilograms) (Overload Takeoff: 139,780 pounds/63,403 kilograms).

The P-3C is powered by four Allison T56-A-14 turboprop engines which produce 4,591 shaft horsepower at 13,820 r.p.m., each. They drive four-bladed Hamilton-Standard 54H60-77 constant-speed propellers with a diameter of 13 feet, 5¾ inches (4.109 meters) at 1,020 r.p.m. The T56-A-14 is a single-shaft axial-flow turboprop engine, with a 14-stage compressor section, six combustors, and a 4-stage turbine. The engine is 12 feet, 2.3 inches (3.716 meters) long, 4 feet, 1.0 inches (1.245 meters) in diameter and weighs 1,885 pounds (855 kilograms).
The P-3C can remain airborne for 16 hours.
There is a wide variety of sensors board the P-3. Sonobuoys can be dropped from the belly. A Magnetic Anomaly Detector, the "MAD boom" is mounted at the tail of the aircraft.
The Orion caries no defensive weapons. It can carry bombs, depth charges, torpedoes, mines, air-to-surface and anti-ship missiles, and nuclear weapons.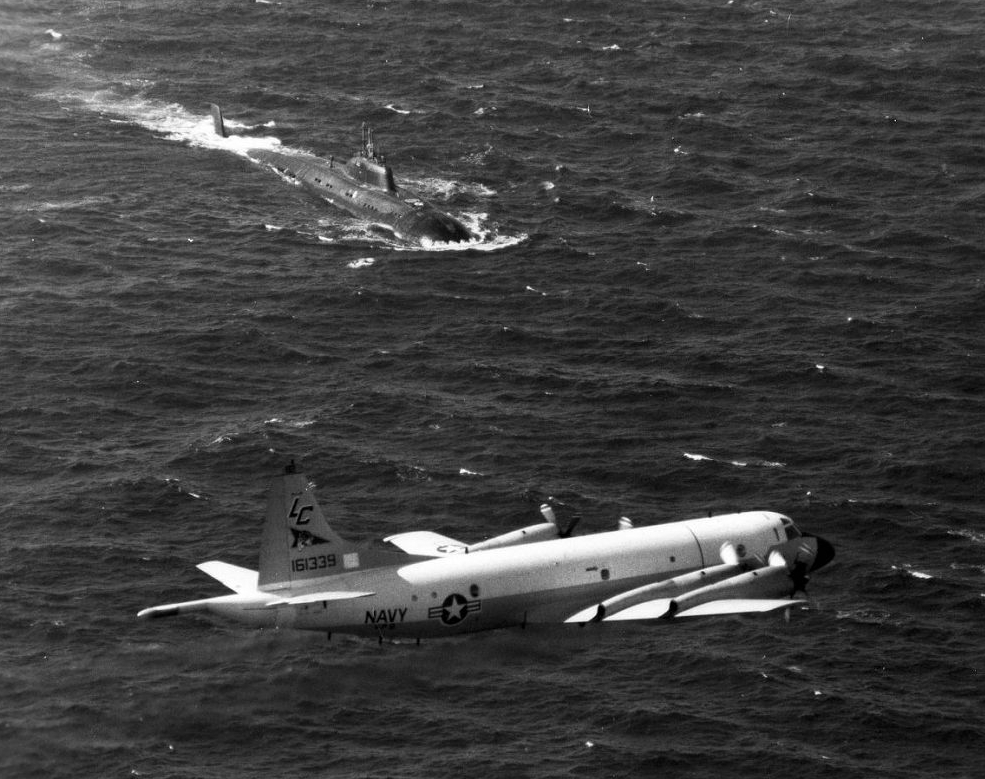 More than 750 P-3 Orions and its variants were built by Lockheed and licensee Kawasaki Heavy Industries between 1961 and 1996. In addition to the U.S. Navy and various Federal government agencies, the Lockheed P-3 Orion remains in service worldwide with more than twenty countries.
Lockheed P-3C-110-LO Orion Bu. No. 156512 served as a test aircraft at Patuxent River until 15 July 1974. It was then assigned to VP-31 where it remained for over nine years, carrying the squadron identification marking RP and the numeral 9. It later served with VP-9, VP-46, VP-65, VP-16 and finally, VP-45. 156512 was placed in long-term storage at Davis-Monthan Air Force Base, Tucson, Arizona, in 1995, and was scrapped in 2004.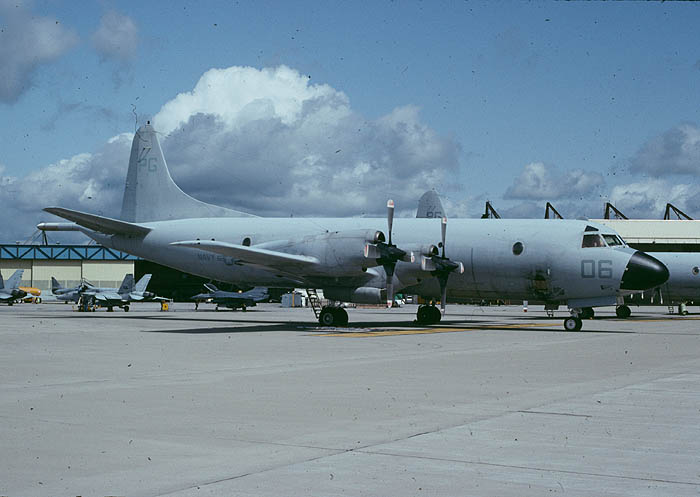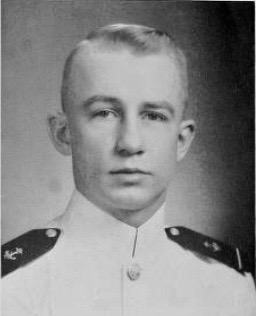 Donald Herman Lilienthal was born 6 February 1931 at Pope, Minnesota. He was the fourth child of Frederick R. Lilienthal, a steam railway worker, and Bertha Camille Metlie Lilienthal. He attended Glenwood High School, Glenwood, Minnesota, graduating in 1949. He then studied mathematics at the University of Minnesota, before accepting an appointment as a midshipman at the United States Naval Academy at Annapolis, Maryland, in 1951.
Midshipman Lilienthal graduated from Annapolis and was commissioned an ensign, United States Navy, 3 June 1955. He was then trained as a pilot. Later, he graduated from the United States Naval Test Pilot School at NAS Patuxent River, Maryland.
In June 1958, Lieutenant (j.g.) Lilienthal married Miss Jeanne L. Murphy, in Duval County, Florida. They had three children, Karen, John and Donald, Jr. They divorced in March 1975.
Lieutenant (j.g.) Lilienthal was promoted to the rank of lieutenant 1 July 1959, and to lieutenant commander, 1 July 1964. He advanced to commander on 1 July 1969.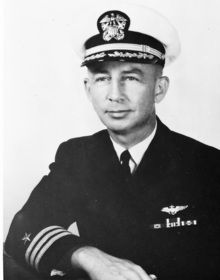 Commander Lilenthal retired from the United States Navy in December 1975 after 20 years of service as an antisubmarine warfare pilot and test pilot. He later worked as a consultant to the aviation industry.
Commander Lilienthal married Mrs. Jimena Rosa Goich Recavrren, a widow, in Arlington, Virginia, 17 September 1982. They divorced 3 December 1993 in Fairfax, Virginia.
Commander Donald Herman Lilienthal, United States Navy (Retired) passed away at Loudon, Virginia, 21 August 2014 at the age of 83 years. He is buried at Arlington National Cemetery, Arlington, Virginia.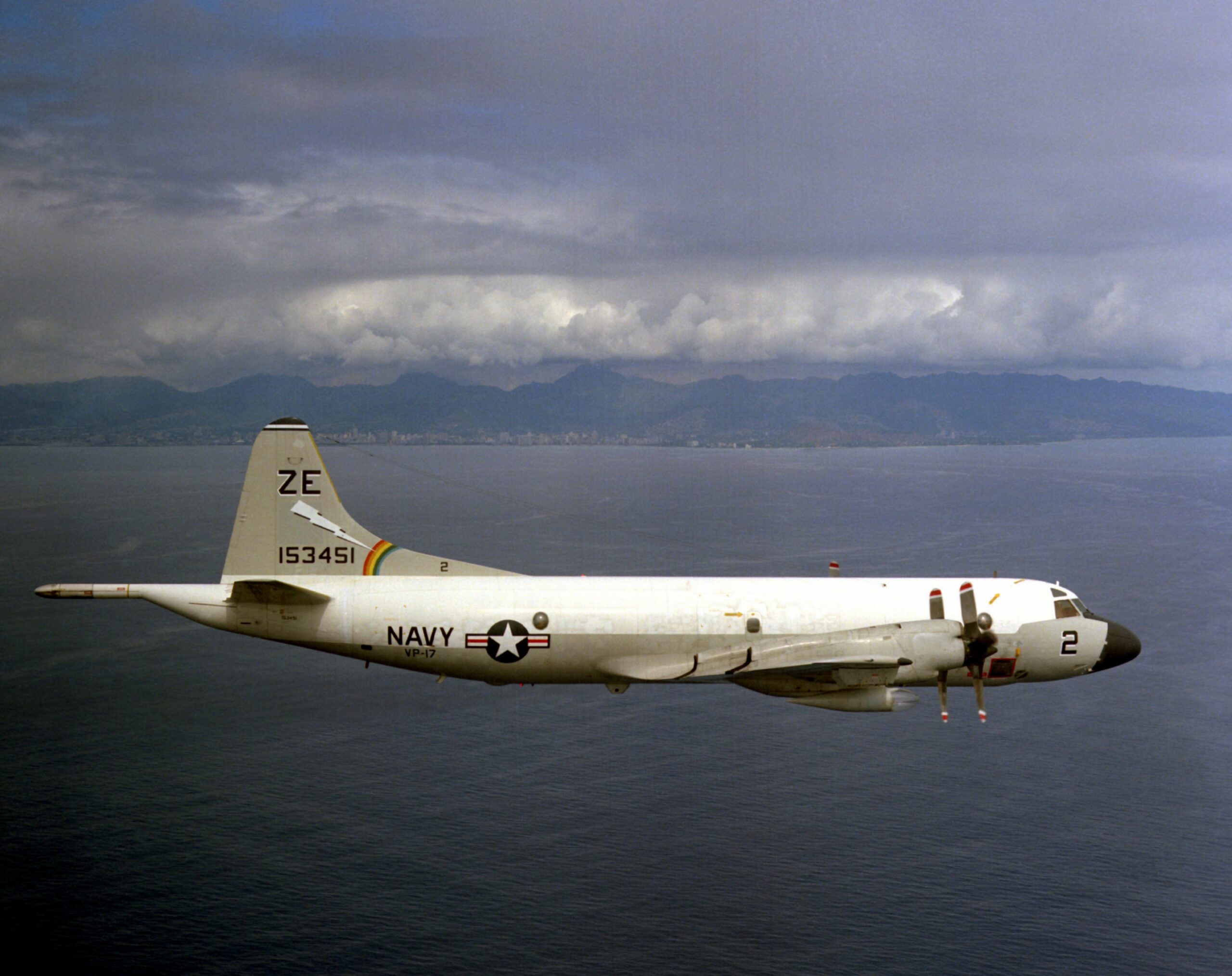 ¹ FAI Record File Number 8070
² FAI Record File Number 8582
³ FAI Record File Number 8476
⁴ FAI Record File Number 3400
⁵ FAI Record File Number 3401
⁶ FAI Record File Number 3402
⁷ FAI Record File Number 3403
⁸ FAI Record File Number 8055
© 2019, Bryan R. Swopes