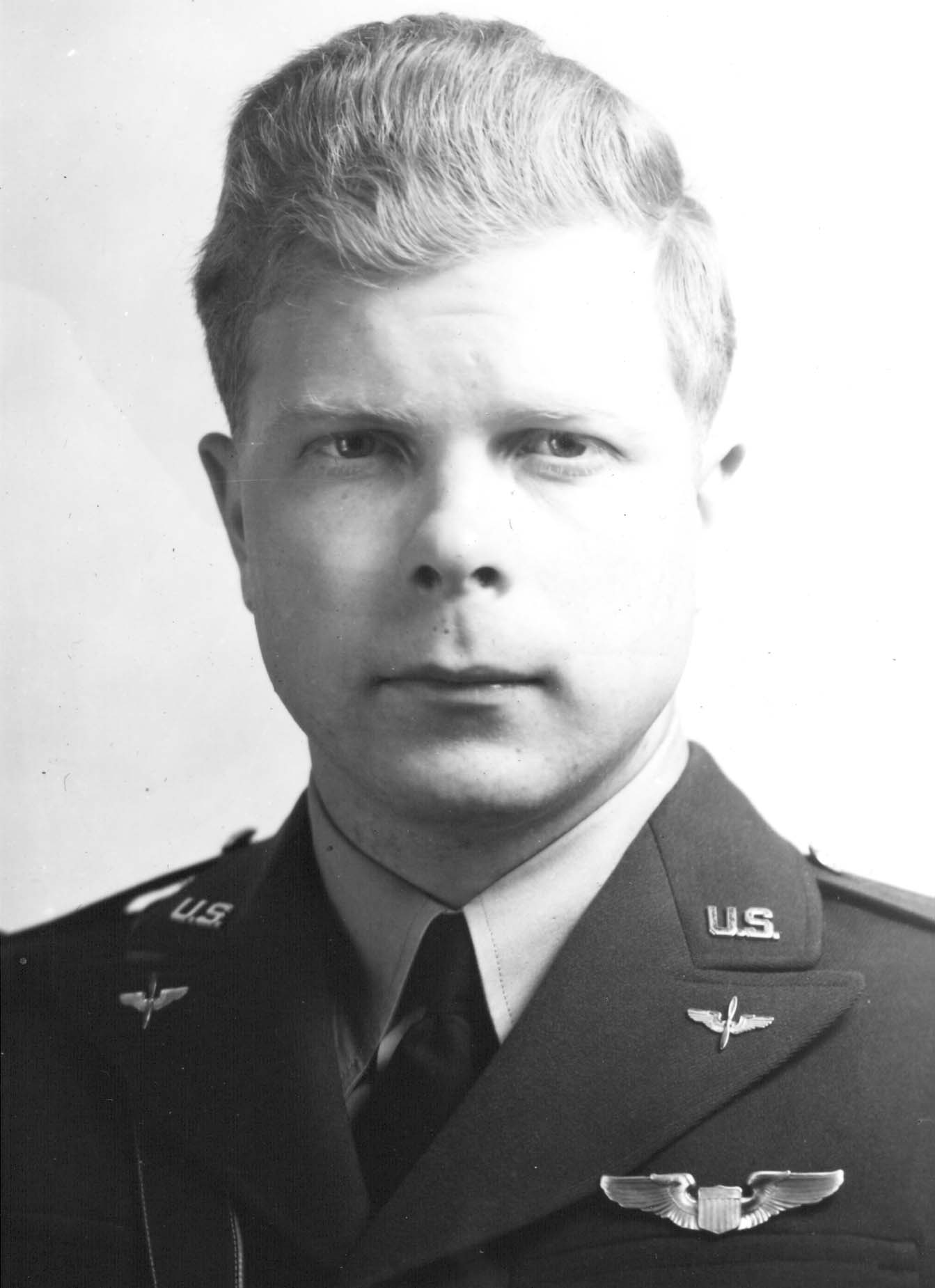 6 August 1945: After serving three combat tours flying the Lockheed P-38 Lightning in the Southwest Pacific, Major Richard Ira Bong, Air Corps, United States Army, was assigned as an Air Force acceptance test pilot for new Lockheed P-80 Shooting Star jet fighters at the Lockheed Air Terminal, Burbank, California.
The P-80A was a brand new jet fighter, and Major Bong had flown just 4 hours, 15 minutes in the type during 12 flights.
Shortly after takeoff in P-80A-1-LO 44-85048, the primary fuel pump for the turbojet engine failed. A back-up fuel pump was not turned on. The Shooting Star rolled upside down and Bong bailed out, but he was too low for his parachute to open and he was killed. The jet crashed at the intersection of Oxnard Street and Satsuma Avenue, North Hollywood, California, and exploded.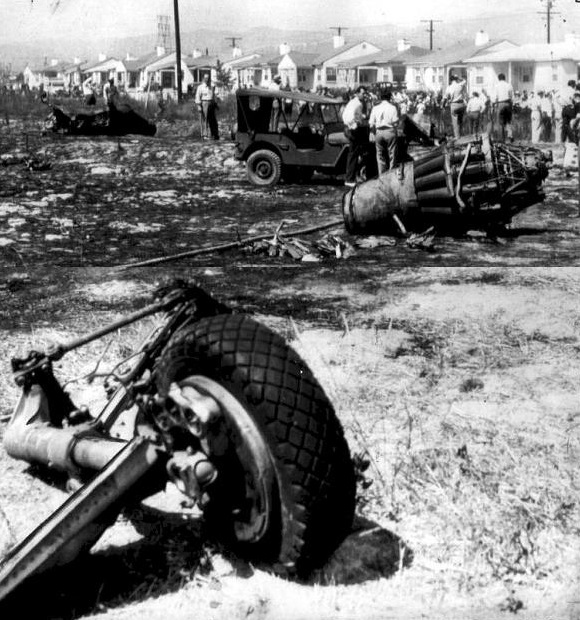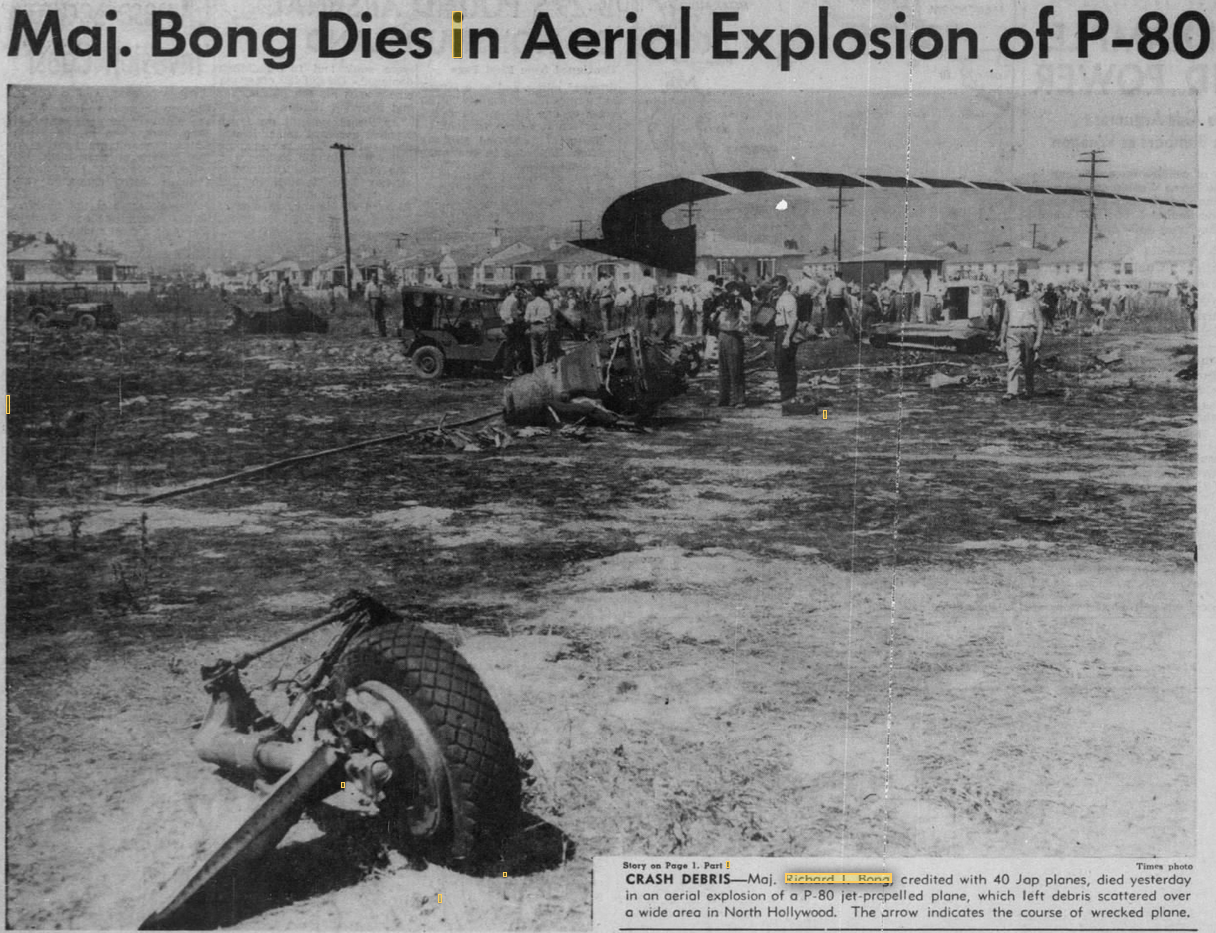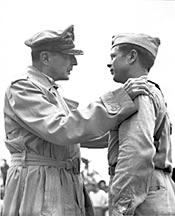 Richard I. Bong was known as the "Ace of Aces" for scoring 40 aerial victories over Japanese airplanes between 27 December 1942 and 17 December 1944 while flying the Lockheed P-38 Lightning. He was awarded the Medal of Honor, which was presented by General Douglas MacArthur, 12 December 1944. [The following day, General MacArthur was promoted to General of the Army.]
The citation for Major Bong's Medal of Honor reads: "For conspicuous gallantry and intrepidity in action above and beyond the call of duty in the Southwest Pacific area from 10 October to 15 November 1944. Though assigned to duty as gunnery instructor and neither required nor expected to perform combat duty, Major Bong voluntarily and at his own urgent request engaged in repeated combat missions, including unusually hazardous sorties over Balikpapan, Borneo, and in the Leyte area of the Philippines. His aggressiveness and daring resulted in his shooting down eight enemy airplanes during this period."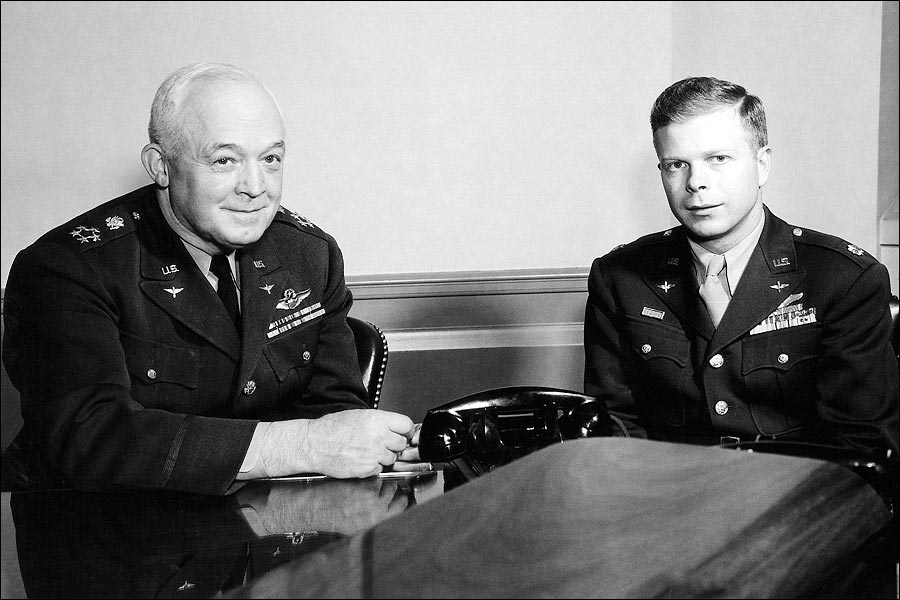 The Lockheed P-80-1-LO was the United States' first operational jet fighter. It was a single-seat, single-engine low-wing monoplane powered by a turbojet engine. The fighter was designed by a team of engineers led by Clarence L. ("Kelly") Johnson. The prototype XP-80A, 44-83020, nicknamed Lulu-Belle, was first flown by test pilot Tony LeVier at Muroc Army Air Field (now known as Edwards Air Force Base), 8 January 1944.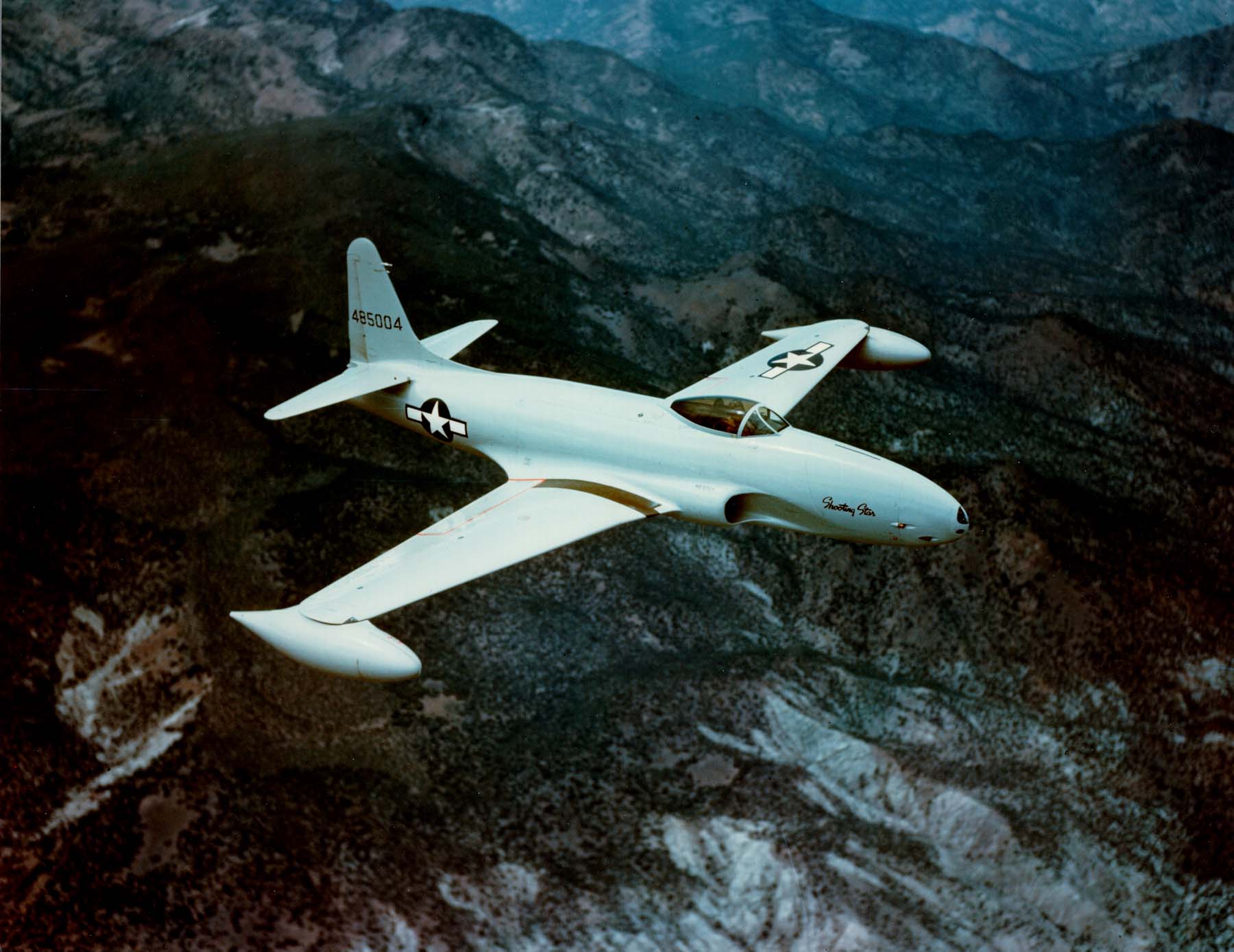 The P-80A was a day fighter, and was not equipped for night or all-weather combat operations. The P-80A was 34 feet, 6 inches (10.516 meters) long with a wingspan of 38 feet, 10.5037 inches (11.84919 meters) ¹ and overall height of 11 feet, 4 inches (3.454 meters).
The leading edges of the P-80A's wings were swept aft 9° 18′ 33″. They had an angle of incidence of +1° at the root and -0° 30′ at the tip. There was 3° 50′ dihedral. The total wing area was 237.70 square feet (22.083 square meters).
The fighter had an empty weight of 7,920 pounds (3,592 kilograms) and a gross weight of 11,700 pounds (5,307 kilograms). The maximum takeoff weight was 14,000 pounds (6,350 kilograms).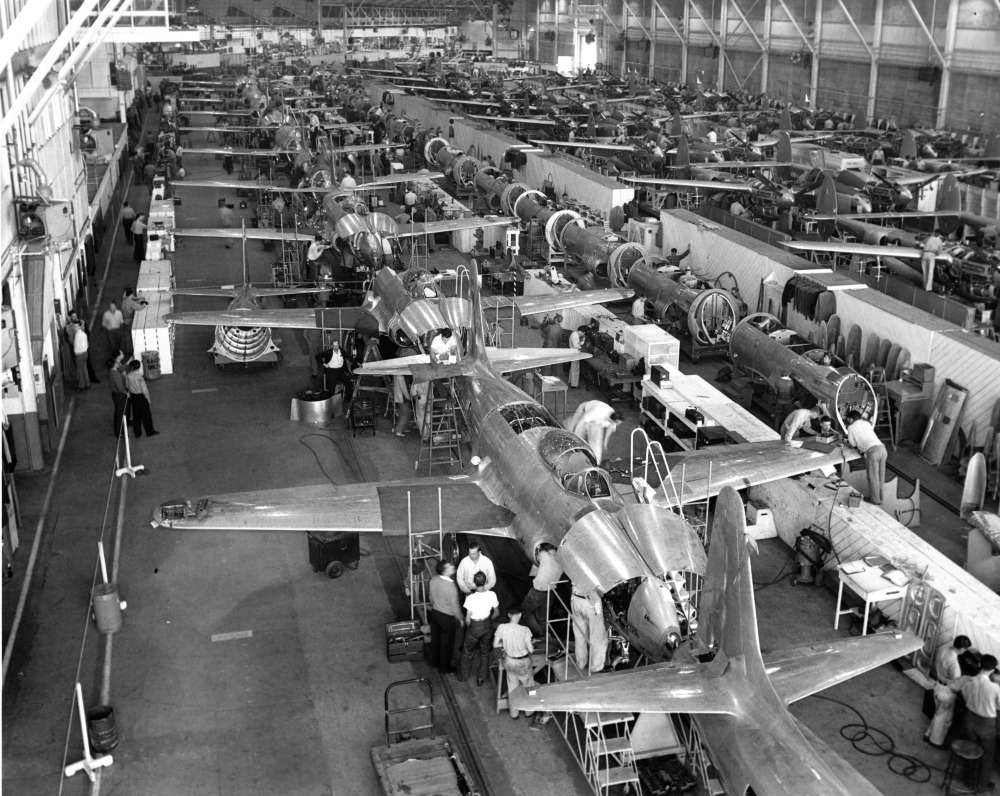 Early production P-80As were powered by either an Allison J33-A-9 or a General Electric J33-GE-11 turbojet engine. The J33 was a licensed version of the Rolls-Royce Derwent. It was a single-shaft turbojet with a 1-stage centrifugal compressor section and a 1-stage axial-flow turbine. The -9 and -11 engines were rated at 3,825 pounds of thrust (17.014 kilonewtons). The J33s were 8 feet, 6.9 inches (2.614 meters) long, 4 feet, 2.5 inches (1.283 meters) in diameter and weighed 1,775 pounds (805 kilograms).
The P-80A had a cruising speed of 445 miles per hour (716 kilometers per hour) at 20,000 feet (6,096 meters). Its maximum speed was 548 miles per hour (882 kilometers per hour) at 2,700 feet (823 meters) and and 501 miles per hour (806 kilometers per hour) at 34,700 feet (10,577 meters).² The service ceiling was 45,000 feet (13,716 meters).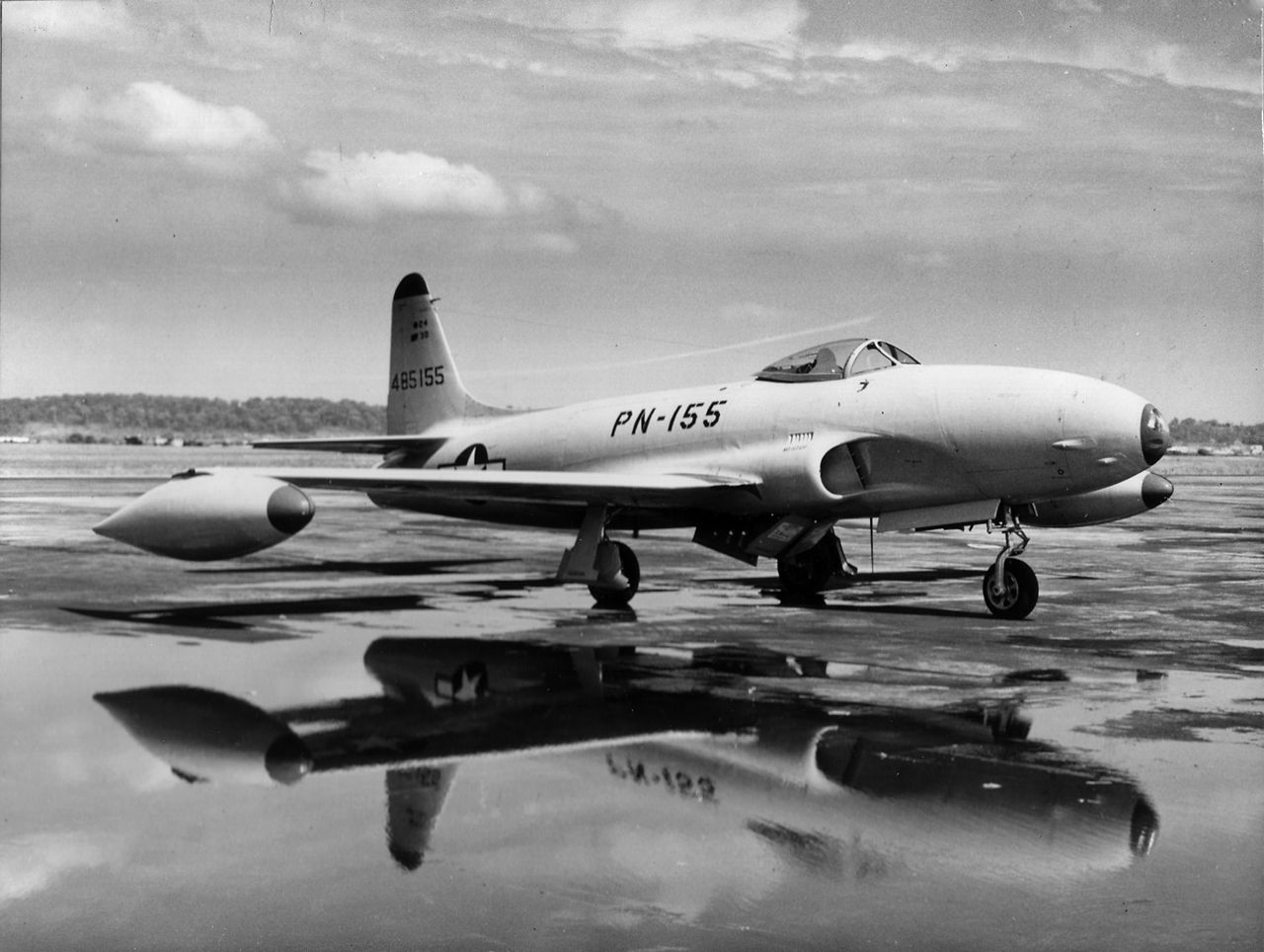 The P-80A Shooting Star was armed with six air-cooled Browning AN-M2 .50-caliber aircraft machine guns mounted in the nose.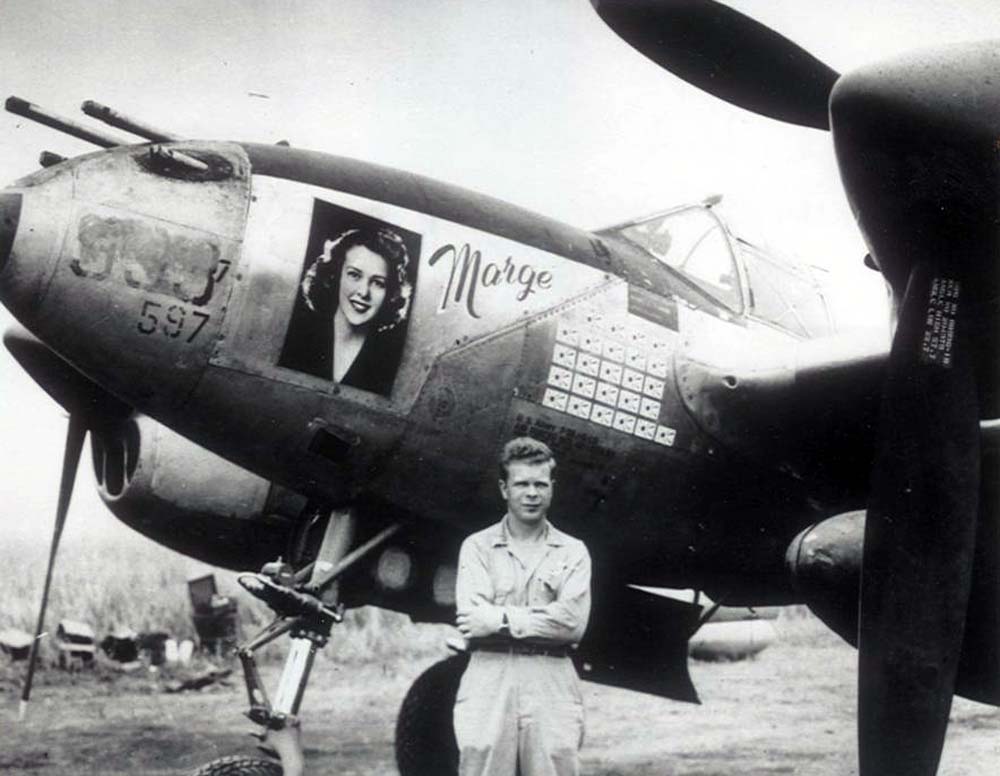 ¹ Wing span with rounded wing tips. P-80As with squared ("clipped") tips had a wing span of 37 feet, 7.5037 inches (11.46819 meters).
² Several hundred of the early production P-80 Shooting stars had all of their surface seams filled, and the airplanes were primed and painted. Although this process added 60 pounds (27.2 kilograms) to the empty weight, the decrease in drag allowed a 10 mile per hour (16 kilometers per hour) increase in top speed. The painted surface was difficult to maintain in the field and the process was discontinued.
© 2018, Bryan R. Swopes