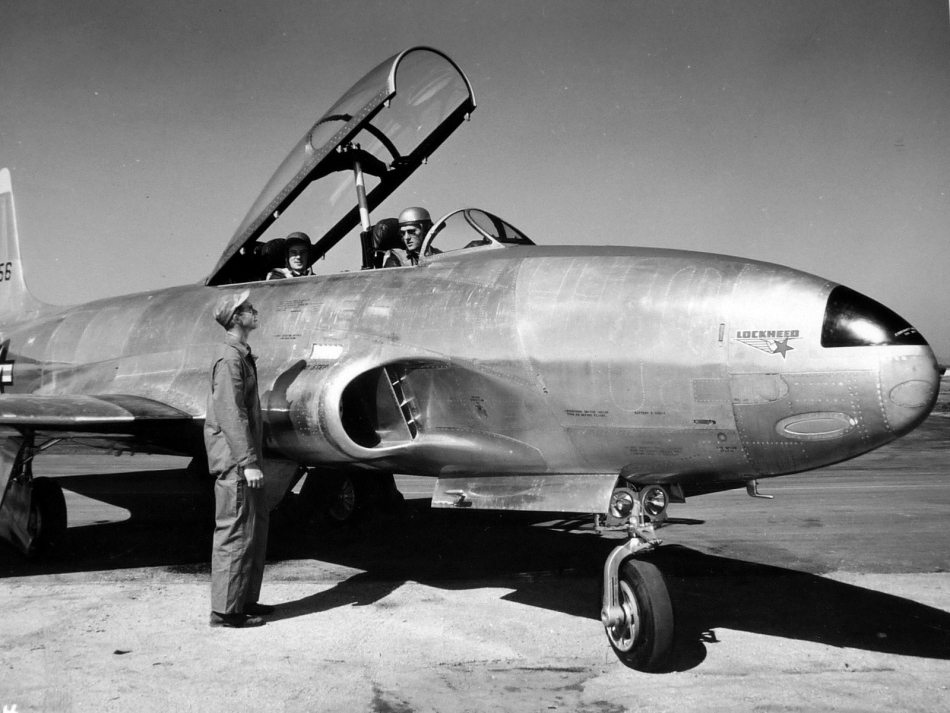 22 March 1948: Just over one year since being injured when the prototype P-80A was cut in half by a disintegrating turbojet engine, Lockheed test pilot Anthony W. ("Tony") LeVier made the first flight of the prototype TP-80C-1-LO, serial number 48-356, a two-place jet trainer. The airplane was redesignated TF-80C Shooting Star on 11 June 1948 and to T-33A, 5 May 1949.
Adapted from a single-seat P-80C Shooting Star jet fighter, Lockheed engineers added 38.6 inches (0.980 meter) to the fuselage forward of the wing for a second cockpit, instrumentation and flight controls, and another 12 inches (0.305 meter) aft. A more powerful engine, an Allison J33-A-23 with 4,600 pounds of thrust, helped offset the increased weight of the modified airplane. Internal fuel capacity decreased 72 gallons (273 liters) to 353 (1,336 liters). While the P-80 fighter was armed with six .50-caliber machine guns in the nose, the trainer was usually unarmed. Two machine guns could be installed for gunnery training.
In production for 11 years, 5,691 T-33As were built by Lockheed, with licensed production of another 656 by Canadair Ltd., and 210 by Kawasaki Kokuki K.K. For over five decades, the "T-Bird" was used to train many tens of thousands of military pilots worldwide.
TF-80C 48-356 was rebuilt as the prototype for Lockheed's YF-94A interceptor, and then modified further to the F-94B. Sources have reported it as being stored at Edwards Air Force Base, California.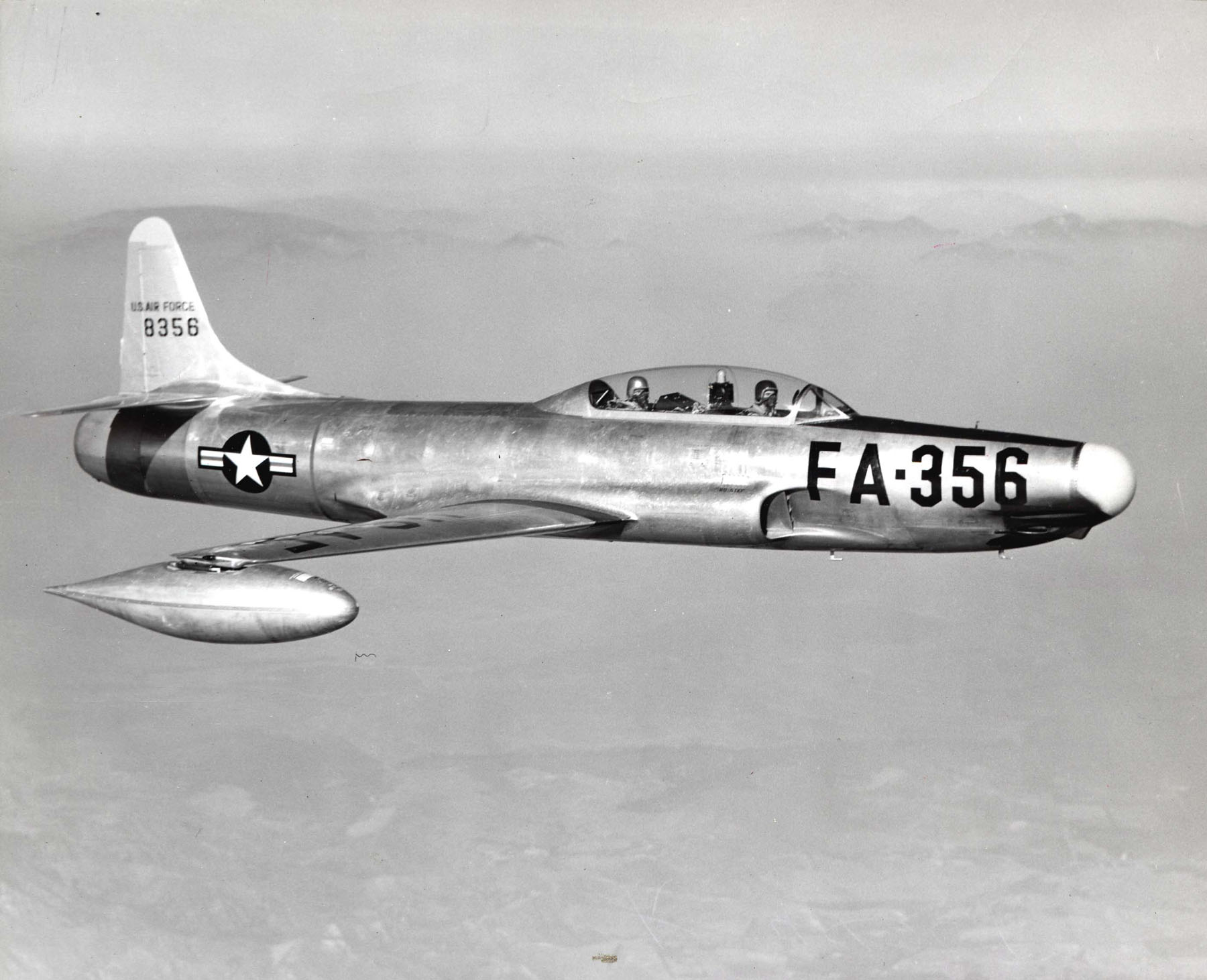 © 2017, Bryan R. Swopes
by