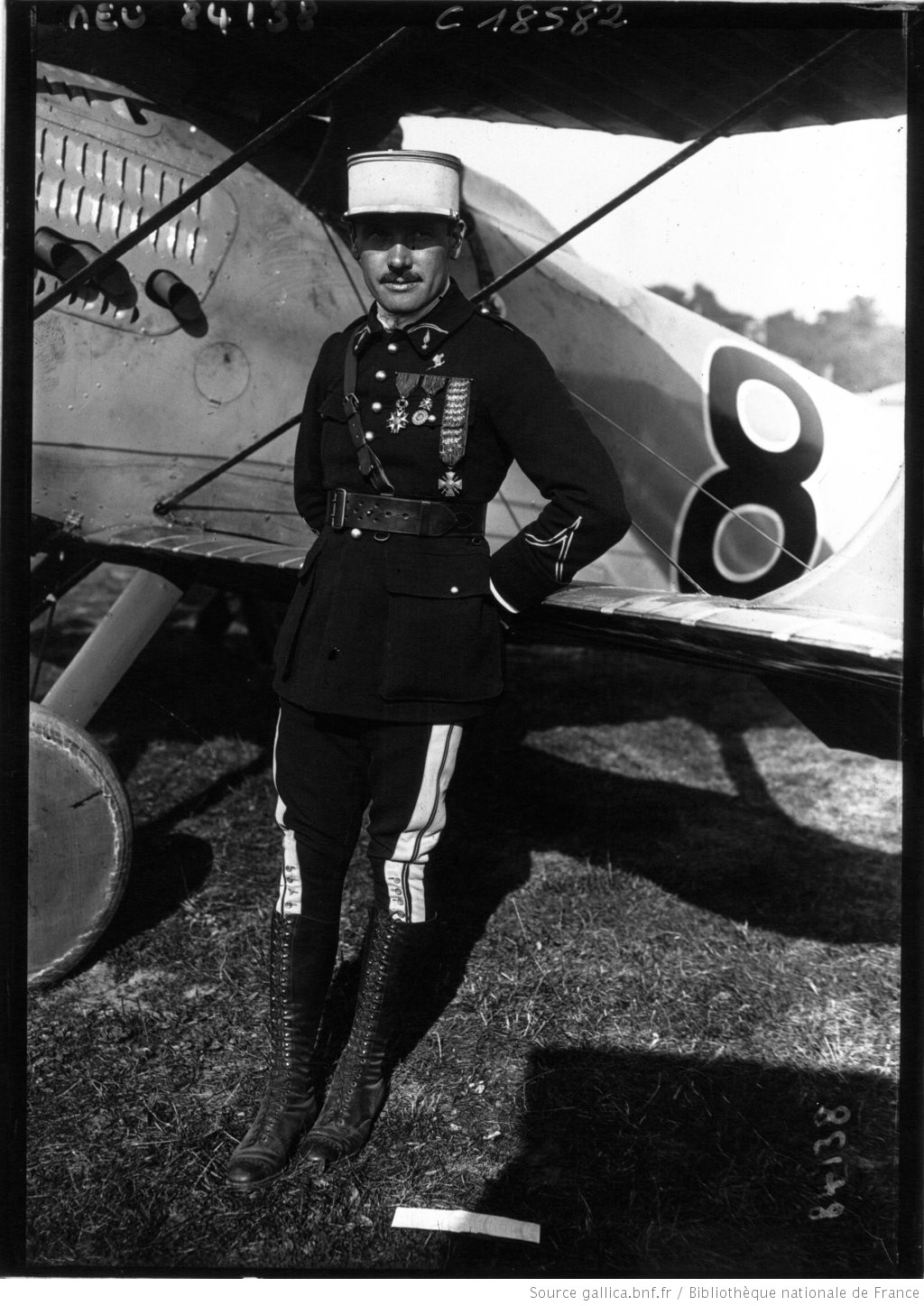 During a competition for the Coupe Deutsch de la Meurthe, Lieutenant Le Marquis Bernard Henri Marie Léonard Barny de Romanet of France's  Aéronautique Militaire flew a Nieuport-Delâge Ni-D 29V to set two Fédération Aéronautique Internationale (FAI) World Records for Speed Over a Closed Circuit of 268.63 kilometers per hour (166.92 miles per hour).¹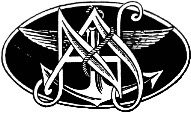 De Romanet's Ni-D 29V was one of three racing variants of the highly successful single-engine, single-seat Ni-D 29C.1 biplane fighter, which was the fastest in the world at the time. The Ni-D 29V was 21 feet, 3.5 inches (6.489 meters) long, with a wing span of just 6.00 meters (19 feet, 8¼ inches), shortened from the 31 feet, 10 inch (9.703 meters) wingspan of the standard production chasseur.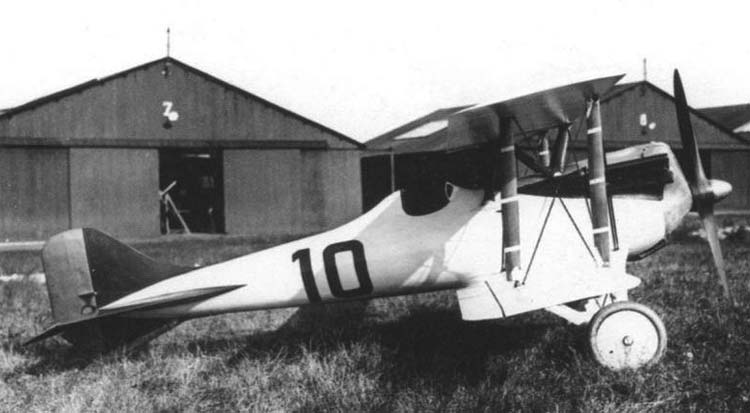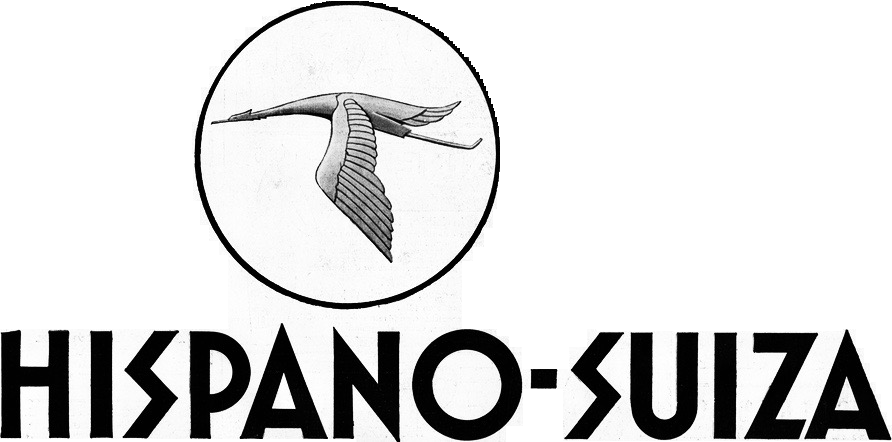 The airplane was powered by a water-cooled, normally aspirated, 18.473 liter (1,127.29-cubic-inch displacement) right-hand tractor Hispano-Suiza 8Fb single overhead cam (SOHC) 90° V-8 engine, modified to increase its output to 320 horsepower. This was a direct-drive engine, and turned a two-bladed-fixed pitch propeller. The engine was 1.32 meters (4 feet, 4 inches) long, 0.89 meters (2 feet, 11 inches) wide, and 0.88 meters (2 feet, 10½ inches) high. It weighed 256 kilograms (564 pounds).
The standard airplane had a top speed of 235 kilometers per hour (146 miles per hour), a range of 580 kilometers (360 miles) and a service ceiling of 8,500 meters (27,887 feet).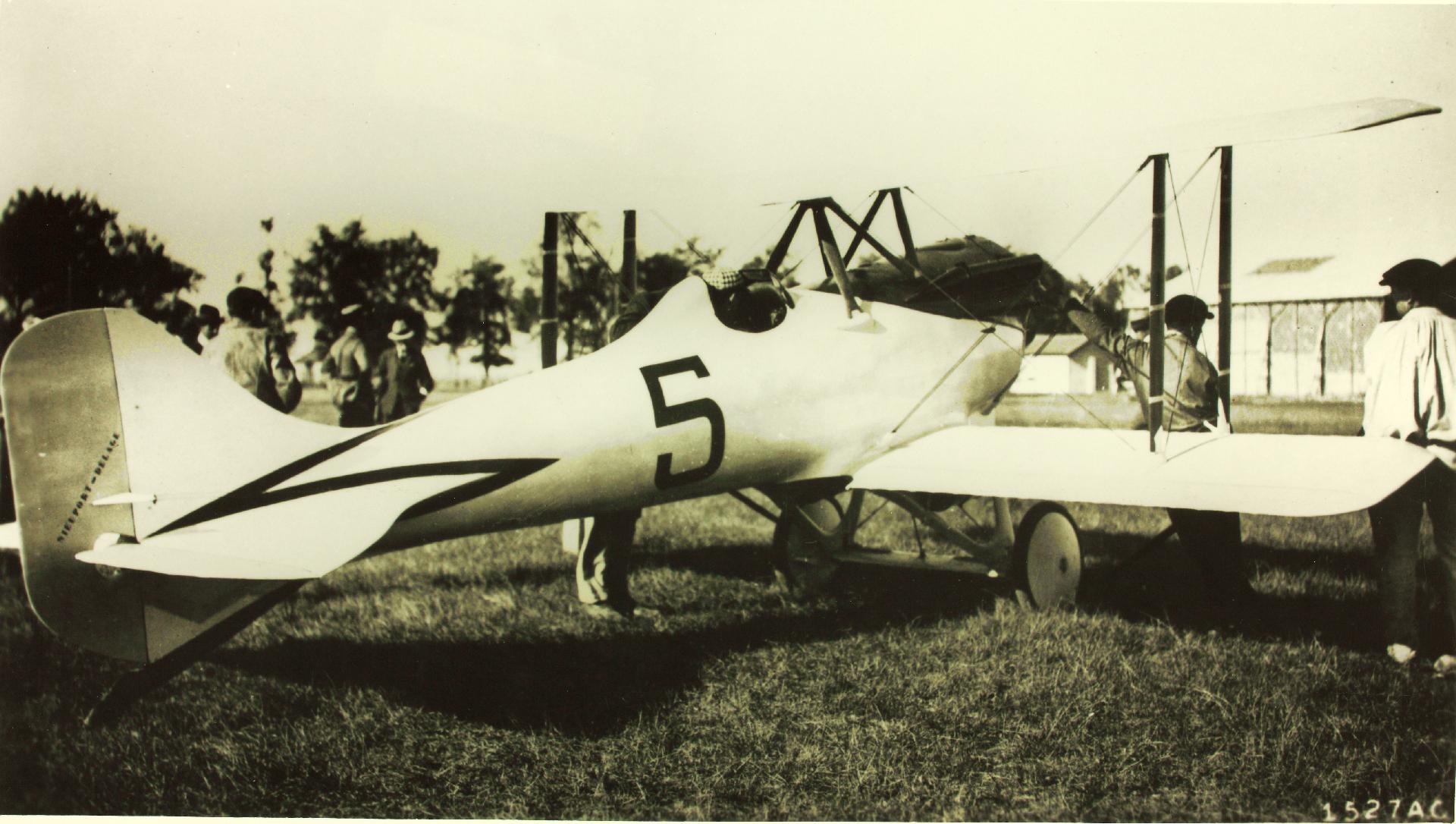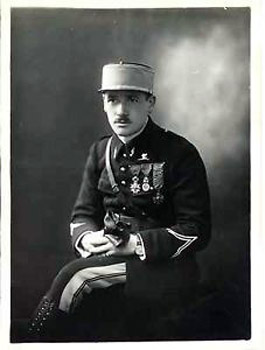 Le Marquis Bernard Henri Marie Léonard Barny de Romanet was born at Saint-Maurice-de-Sathonay, Saône-et-Loire, Bourgogne, France, 28 January 1894. He was the son of Léonard Jean Michel Barny de Romanet and Marie Noémie Isabelle de Veyssière. He descended from a very old French family.
Bernard de Romanet joined the Cavalry at the age of 18 years. During World War I, he served with both cavalry and infantry regiments as a Maréchel de Logis (master sergeant) before transferring to the Aéronautique Militaire in July 1915, as a photographer and observer.
After completing flight training in 1916, de Romanet was assigned as a pilot. In early 1918, de Romanet trained as a fighter pilot. He shot down his first enemy airplane 23 May 1918, for which he was awarded the Médaille Militaire, and was promoted to Adjutant (warrant officer). De Romanet was commissioned as a Sous-Lieutenant (equivalent to a second lieutenant in the United States military) several months later. After a fourth confirmed victory he was promoted to the rank of Lieutenant (first lieutenant).
By August 1918, he was in command of Escadrille 167. He was officially credited with having shot down 18 enemy aircraft, sharing credit for 12 with other pilots. He claimed an additional 6 airplanes destroyed.
Lieutenant de Romanet was appointed Chevalier de la légion d'honneur, and was awarded the Croix de Guerre with three  étoiles en vermeil (silver gilt) stars and 10 palmes.
Bernard Henri Marie Léonard Barny de Romanet was killed 23 September 1921, when the fabric covering of his Lumière-De Monge 5.1 airplane's wings was torn away and the airplane crashed.
¹ FAI Record File Numbers 15642, 15670.
© 2018, Bryan R. Swopes