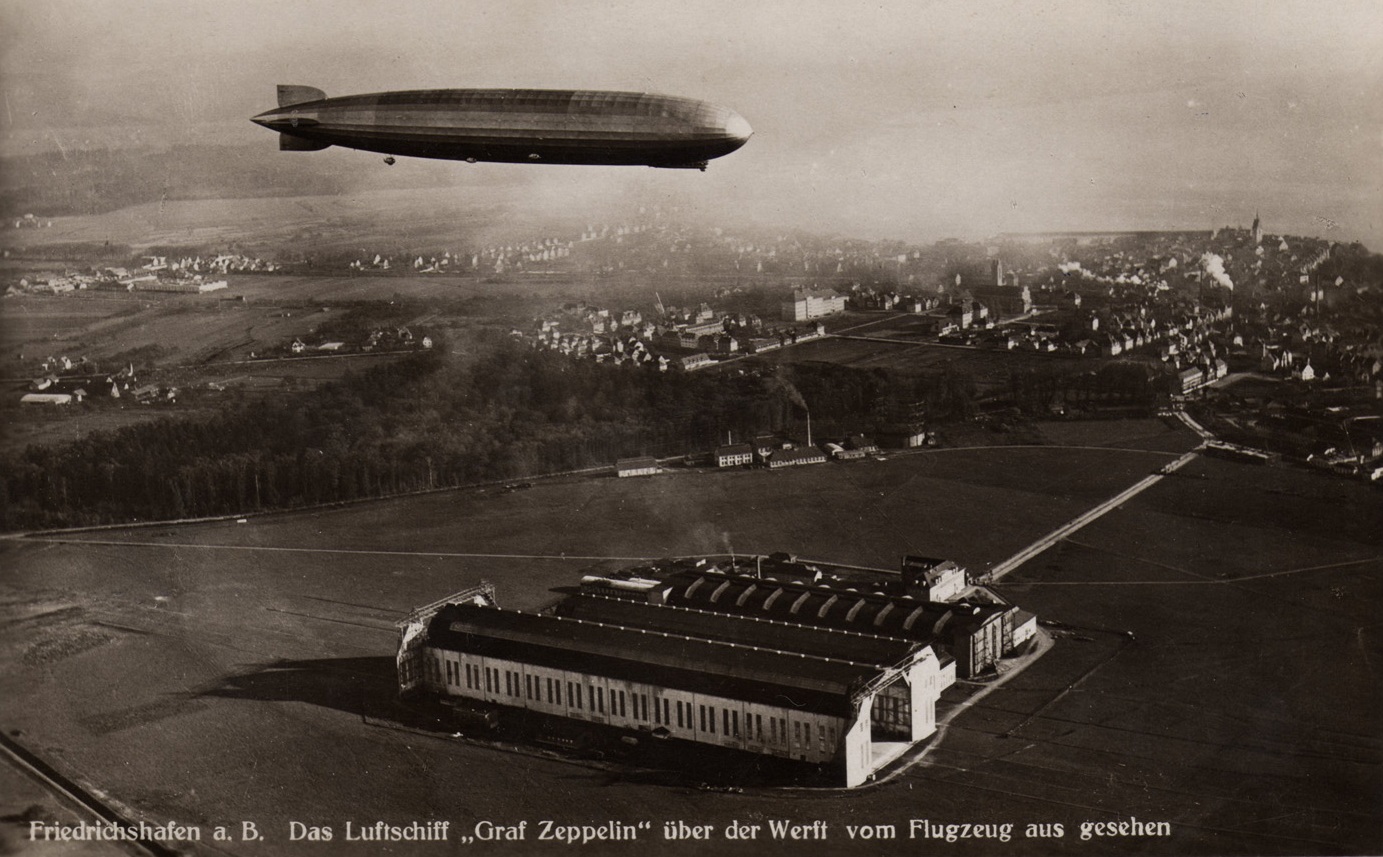 18 September 1928: The rigid airship, Graf Zeppelin, LZ 127, made its first flight at Friedrichshafen, Germany.
Graf Zeppelin was named after Ferdinand Adolf Heinrich August Graf von Zeppelin, a German general and count, the founder of Luftschiffbau Zeppelin GmbH (the Zeppelin Airship Company). The airship was constructed of a lightweight metal structure covered by a fabric envelope. It was 776 feet (236.6 meters) long. Contained inside were 12 hydrogen-filled buoyancy tanks, fuel tanks, work spaces and crew quarters.
A gondola mounted underneath contained the flight deck, a sitting and dining room and ten passenger cabins. The LZ-127 was manned by a 36 person crew and could carry 24 passengers.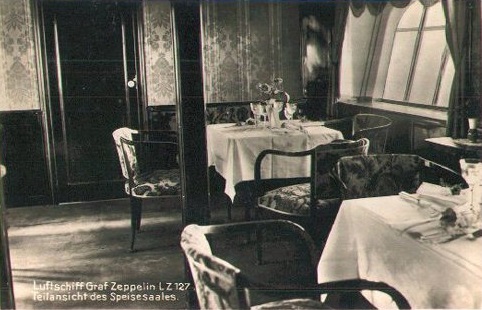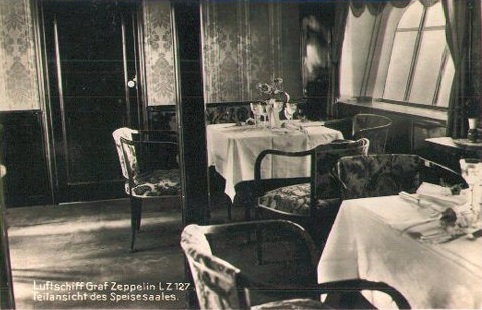 LZ 127 was powered by five water-cooled, fuel injected 33.251 liter (2,029.1 cubic inches) Maybach VL-2 60° V-12 engines producing 570 horsepower at 1,600 r.p.m., each. Fuel was either gasoline or blau gas, a gaseous fuel similar to propane. The zeppelin's maximum speed was 80 miles per hour (128 kilometers per hour).
During the next nine years, Graf Zeppelin made 590 flights, including an around the world flight, and carried more than 13,000 passengers. It is estimated that it flew more than 1,000,000 miles. After the Hindenburg accident, it was decided to replace the hydrogen buoyancy gas with non-flammable helium. However, the United States government refused to allow the gas to be exported to Germany. With no other source for helium, in June 1938, Graf Zeppelin was deflated and placed in storage.
In his excellent history of the Royal Air Force leading up to the Battle of Britain, Duel of Eagles, Group Captain Peter Wooldridge Townsend, CVO, DSO, DFC and Bar, describes how Germany used Graf Zeppelin for reconnaissance missions, occasionally overflying the British Isles in poor weather due to "navigational errors." The airship was scouting for radar sites and RAF radio frequencies. (This airship may have been Graf Zeppelin II, LZ 130.)
Both airships were scrapped and their duralumin structures salvaged.
© 2017, Bryan R. Swopes