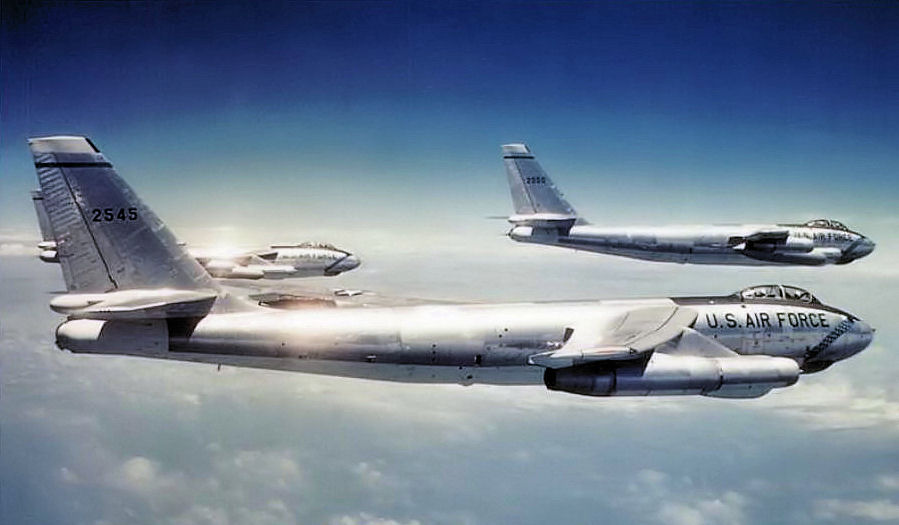 2 September 1956: As it had been the previous year, the 1956 General Electric Trophy Race was flown by three Boeing B-47 Stratojet strategic bombers. The 1955 race course was from March Air Force Base, California, to Philadelphia International Airport in Pennsylvania. The 1956 course was changed so that the competitors would be facing headwinds rather than tailwinds. The race began at Kindley Air Force Base, St. David's Island, Bermuda, and ended at Will Rogers Field, Oklahoma City, Oklahoma.
An estimated 100,000 spectators were present to see the finish of the race. The winning B-47, flown by Major Joseph Schreiber, 33d Bombardment Squadron (Medium), 22d Bombardment Wing (Medium), based at March Field, arrived overhead at 11:38 a.m. Its official time for the course was 3 hours, 8 minutes, 43.6 seconds, with an average speed of 601.187 miles per hour (967.517 kilometers per hour).
Major Schreiber had flown a Great Circle Course. He flew at 12,000 to 20,000 feet (3,658–6,096 meters), searching for the most favorable winds. During the flight, the B-47 encountered headwinds of up to 45 miles per hour (20 meters per second).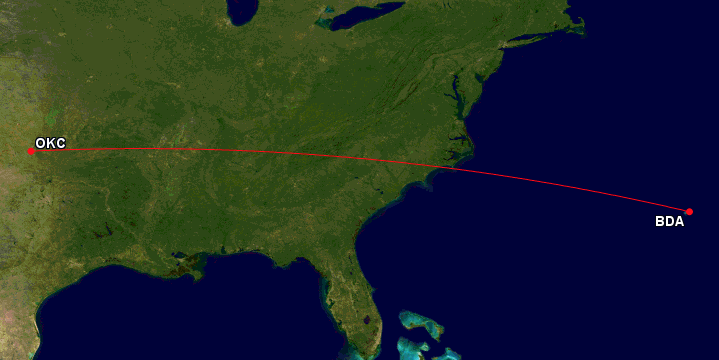 The crew of Schreiber's B-47 included Captain Denis O. Wilson, co-pilot; Major Christian J. Luecke, navigator; and Technical Sergeant James Richardson, crew chief.
The second place aircraft, a B-47E assigned to the 301st Bombardment Wing (Medium), 22d Bombardment Wing (Medium), 2nd Air Force, at Barksdale AFB, trailed Major Schreiber's aircraft by 21 seconds. It was flown by Lieutenant Colonel John C. Lewis; Captain John D. Roche; Lieutenant Colonel Oscar R. Black; and Staff Sergeant Thomas J. Tharo. Colonel Lewis had to slow down when a row of rivets on a left wing engine nacelle popped and a piece of skin was torn off. Its time at the finish line was 3 hours, 9 minutes, 49 seconds, for an average speed of 600.058 miles per hour (965.700 kilometers per hour).
The third-place B-47, assigned to the 310th Bombardment Wing (Medium) at Smoky Hill AFB, Salina, Kansas, was flown by Captain C. L. Porter, Captain R. W. Cain, Captain Sam Allison; and crew chief Frank B. Johnston. Its finishing time was 3 hours, 11 minutes, 38 seconds, with an average speed of 593.602 miles per hour (955.310 kilometers per hour).
All three B-47s encountered significant turbulence when descending toward Will Rogers Field.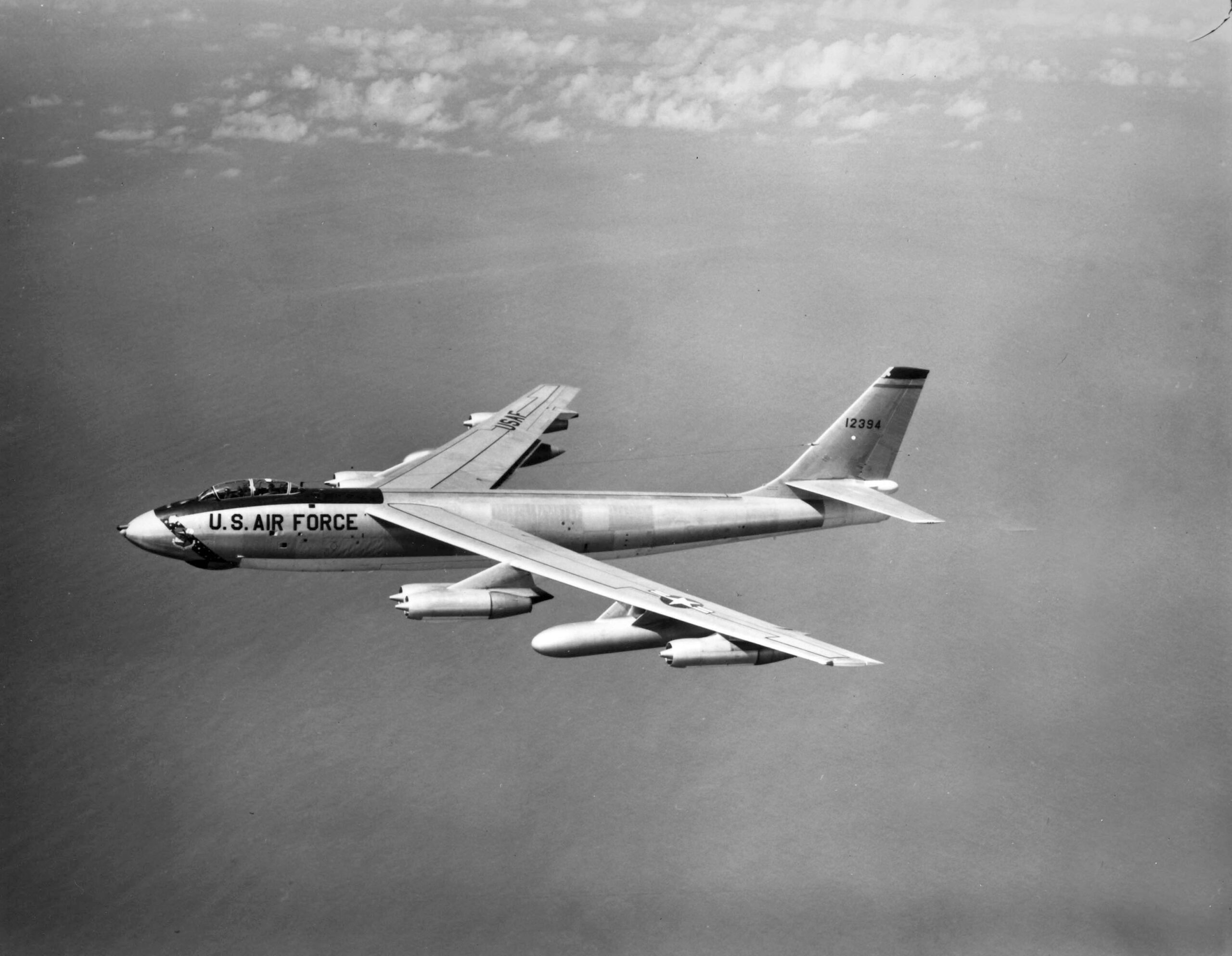 © 2023, Bryan R. Swopes