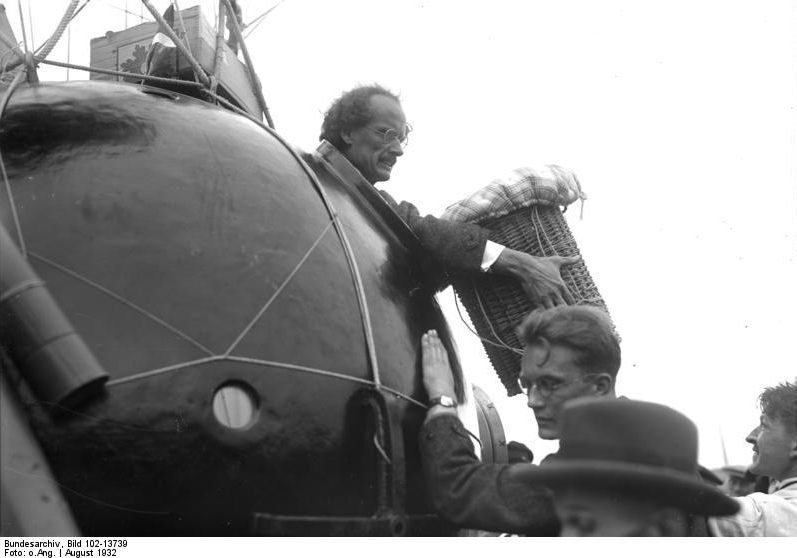 18 August 1932: At 5:04 a.m., Professor Auguste Antoine Piccard and his assistant, Max Cosyns, used a hydrogen-filled balloon to lift their pressurized gondola from Dübendorf Airfield, Zürich, Switzerland, into the stratosphere on an expedition to investigate the upper levels of Earth's atmosphere and to study cosmic radiation. During the 12 hour flight, Piccard and Cosyns reached an altitude of 16,201 meters (53,153 feet), setting a new Fédération Aéronautique Internationale (FAI) World Record for Altitude.¹
The expedition was funded by Belgium's Fonds de la Recherche Scientifique (FNRS).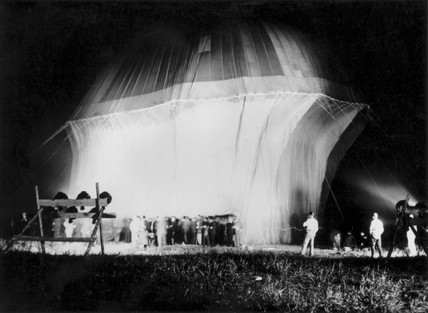 Piccard's balloon was made of rubberized cotton fabric. It had a maximum volume of 500,000 cubic feet (14,158 cubic meters) and weighed, by itself, approximately 1,500 pounds (680 kilograms). When it expanded to its maximum size in the upper atmosphere, the diameter was 99 feet (30.2 meters). The gondola was constructed of aluminum and was 7 feet (2.14 meters) in diameter. There were to hatches for entry and exit, and seven port holes.
The outer surface of the spherical gondola was painted half white and half black. This was intended to control interior heat by turning the lighter side toward or away from the sun by means of a small propeller mounted to a horizontal stanchion. Unfortunately for the two aeronauts, this did not work. The hermetically sealed hatches allowed the gondola to maintain the surface atmospheric pressure as it rose into the stratosphere. The air contained inside the aluminum sphere was recycled through a Draeger system of the type used in submarines. This added oxygen to replace that consumed and extracted the carbon dioxide that was exhaled.
The balloon reached the peak altitude at 12:12 p.m. During the ascent, the temperature inside the gondola dropped to 5 °F. (-15 °C.). It landed near Lake Garda in Northern Italy, a little after 3:15 p.m.
This was Piccard's second ascent into the stratosphere. On 27 May 1931 he and Paul Kipfer lifted off from Augsburg, Germany and rose to a record altitude of 15,781 meters (51,775 feet).  (FAI Record File Number 10634) They landed at the Großer Gurgler Ferner galcier near Obergurgl in the Tyrolian Alps.
Professor Piccard was made Commandeur de l'Ordre de Léopold and Max Cosyns, Chevalier de l'Ordre de Léopold by Albert I, King of the Belgians. Professor made nearly 30 ascents into the upper atmosphere before turning to the exploration of the very deep oceans with his bathyscaphe, Trieste.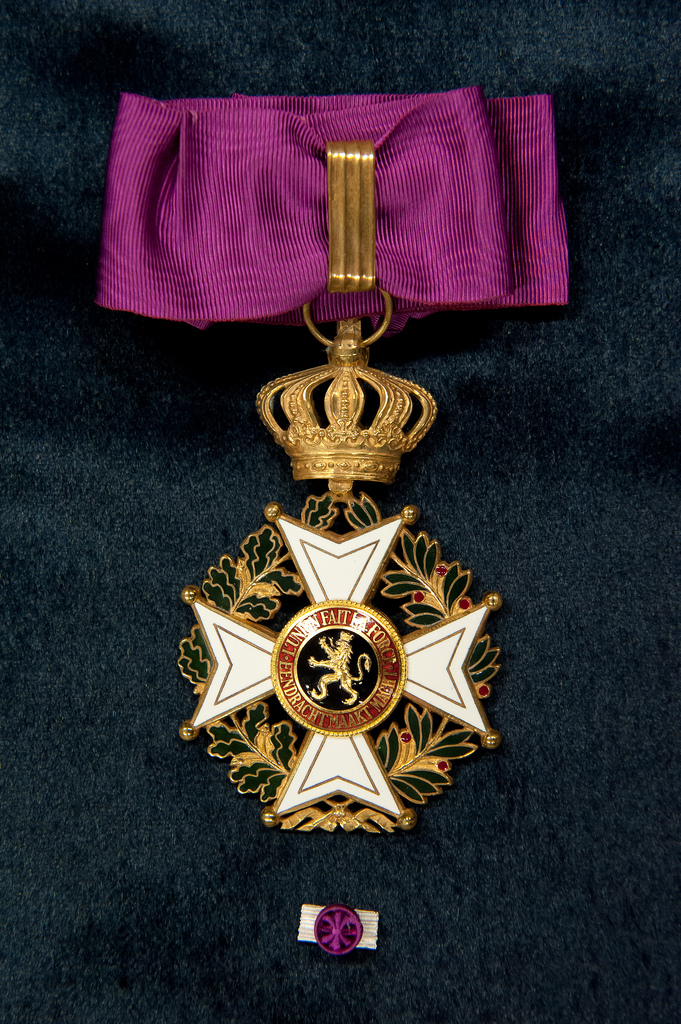 ¹ FAI Record File Number 6590
© 2017, Bryan R. Swopes