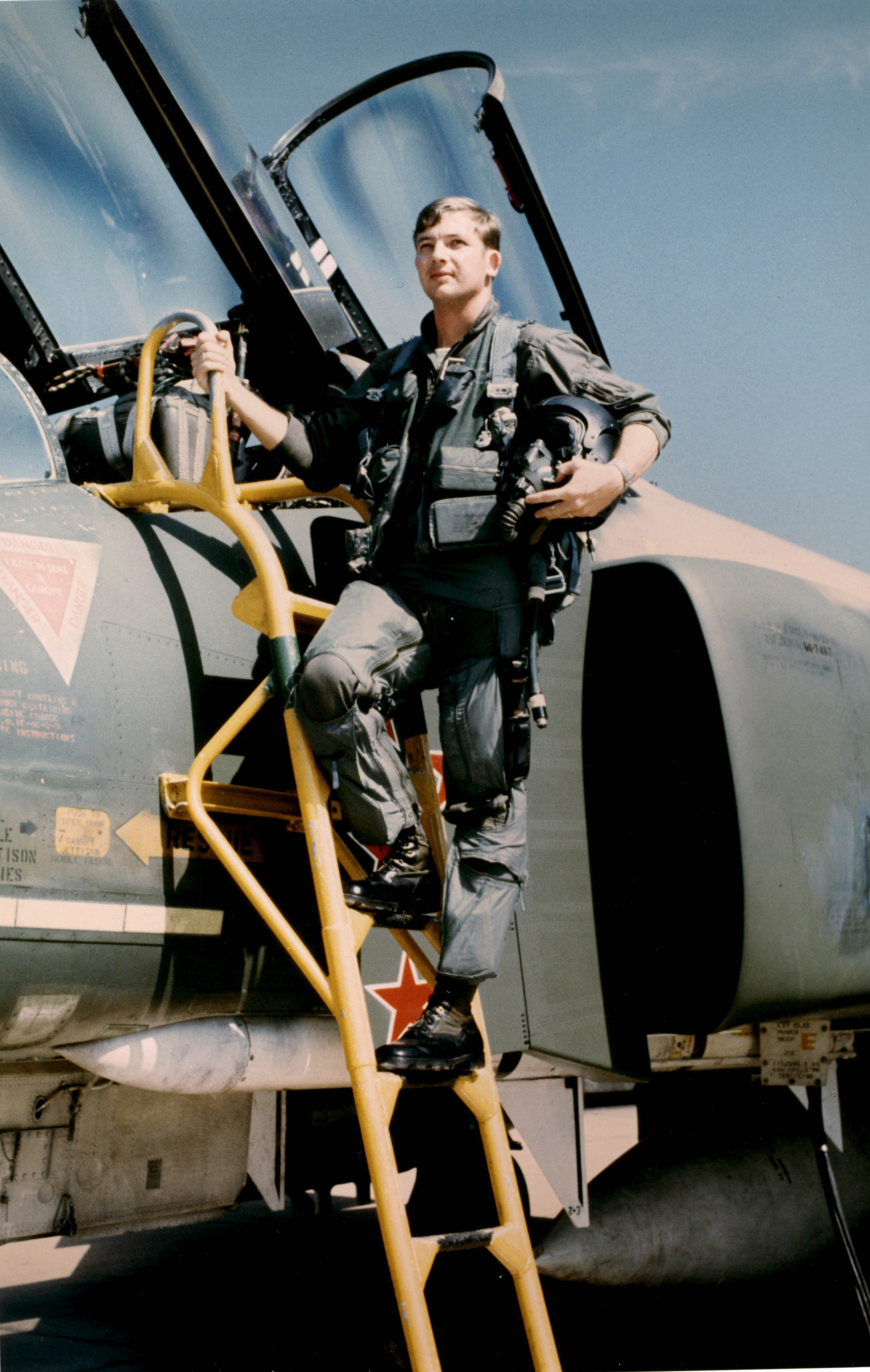 9 September 1972: Captain Charles Barbin DeBellevue, United States Air Force, a Weapons System Officer flying on F-4D and F-4E Phantom II fighters, became the high-scoring American Ace of the Vietnam War when he and his pilot, Captain John A. Madden, Jr., shot down two Mikoyan-Gurevich MiG 19¹ fighters of the Không Quân Nhân Dân Việt Nam (Vietnam People's Air Force), west of Hanoi.
Captain DeBellevue was assigned to the 555th Tactical Fighter Squadron, 432nd Tactical Reconnaissance Wing, at Udorn Royal Thai Air Force Base. With Captain Richard S. Ritchie, he had previously shot down four MiG 21 fighters using AIM-7 Sparrow radar-guided missiles. Then while flying a combat air patrol in support of Operation Linebacker, he and Captain Madden, aboard F-4D-29-MC Phantom II 66-0267, call sign OLDS 01, used two AIM-9 Sidewinder heat-seeking missiles to destroy the MiG 19s. These were Madden's first two aerial victories, but for DeBellevue, they were number 5 and 6.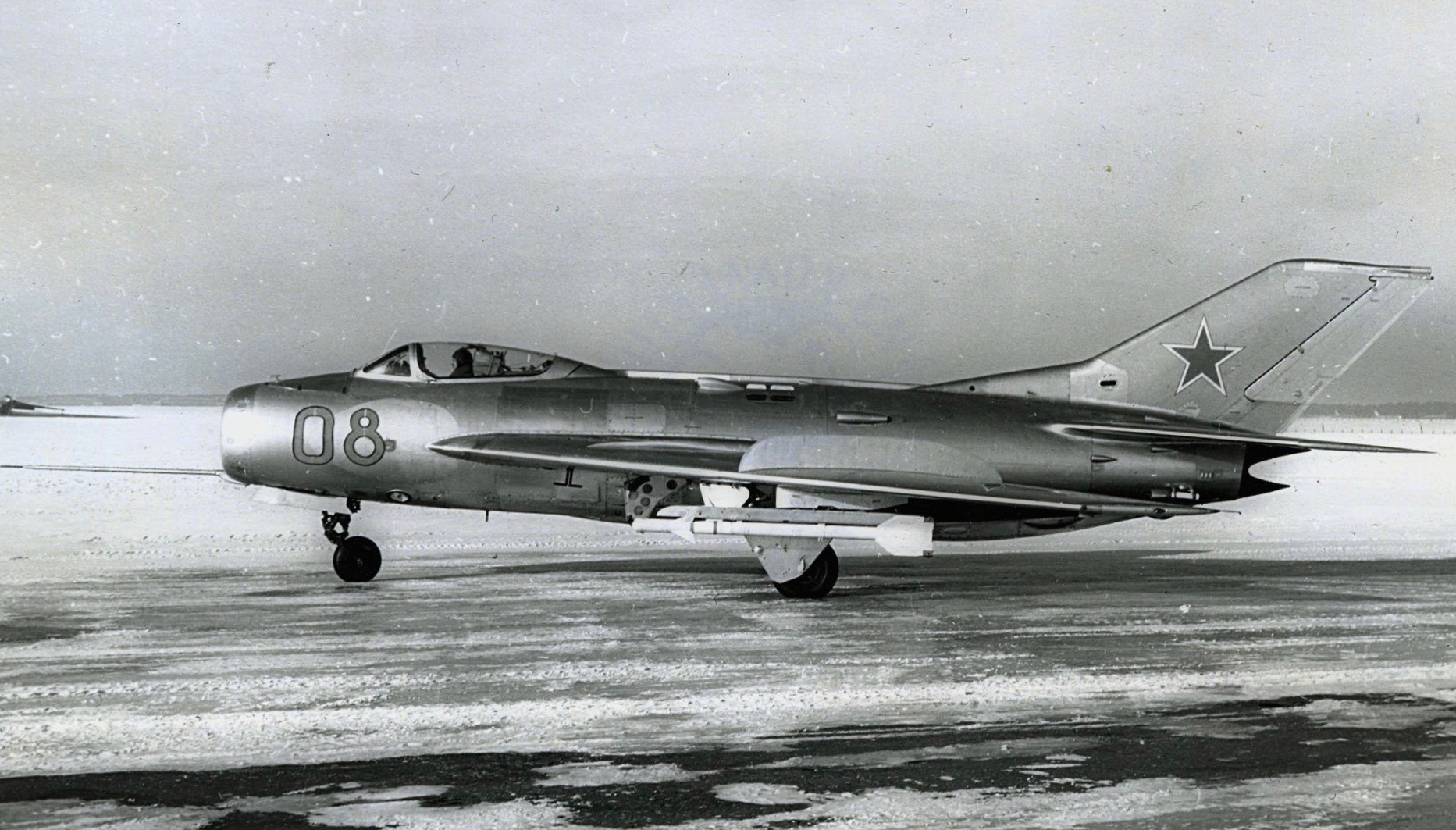 Madden and DeBellevue had fired two AIM-7 Sparrow radar-guided missiles at a MiG-21 which was on approach to land at the Phúc Yên Yen air base northwest of Hanoi, but both missiles missed. The MiG was then shot down by gunfire from an F-4E flown by Captain Calvin B. Tibbett and 1st Lieutenant William S. Hargrove (after two of their missiles also missed). The flight of Phantoms was then attacked by MiG 19s. DeBellevue reported:
We acquired the MiGs on radar and positioned as we picked them up visually. We used a slicing low-speed yo-yo to position behind the MiG-19s and started turning hard with them. We fired one AIM-9 missile, which detonated 25 feet from one of the MiG-19s. We then switched the attack to the other MiG-19 and one turn later we fired an AIM-9 at him.
I observed the missile impact the tail of the MiG. The MiG continued normally for the next few seconds, then began a slow roll and spiraled downward, impacting the ground with a large fireball. Our altitude was approximately 1,500 feet at the moment of the MiG's impact.
— Aces and Aerial Victories: The United States Air Force in Southeast Asia 1965–1973, by R. Frank Futrell, William H. Greenhalgh, Carl Grubb, Gerard E. Hasselwander, Robert F. Jakob and Charles A. Ravenstein, Office of Air Force History, Headquarters USAF, 1976, Chapter III  at Pages 104–105.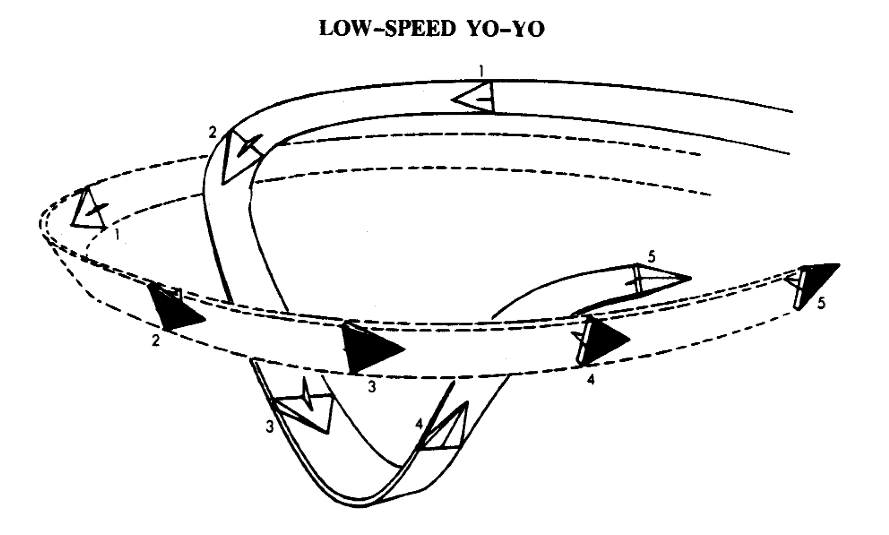 The first MiG-19, damaged by the Sidewinder's close detonation, crashed on the runway at Phuc Yen.
After becoming the war's highest-scoring American ace, Chuck DeBellevue was sent to Williams Air Force Base, Arizona, for pilot training. He became an aircraft commander of F-4E Phantom IIs. He retired from the Air Force as a colonel in 1998, after 30 years of service.
DeBellevue's F-4D, 66-0267, was destroyed by Hurricane Andrew in 1992. It was reassembled with parts from other damaged Phantoms and is on display as a "gate guard" at Homestead Air Force Base, Florida.
F-4D-29-MC 66-7463, in which he scored his first and fourth kills with Steve Ritchie, is on display at the United States Air Force Academy. Like DeBellevue, this airplane is also credited with 6 victories. DeBellevue's F-4E-36-MC, 67-0362, in which he and Ritchie shot down their second and third MiG 21s, was sold to Israel in 1973.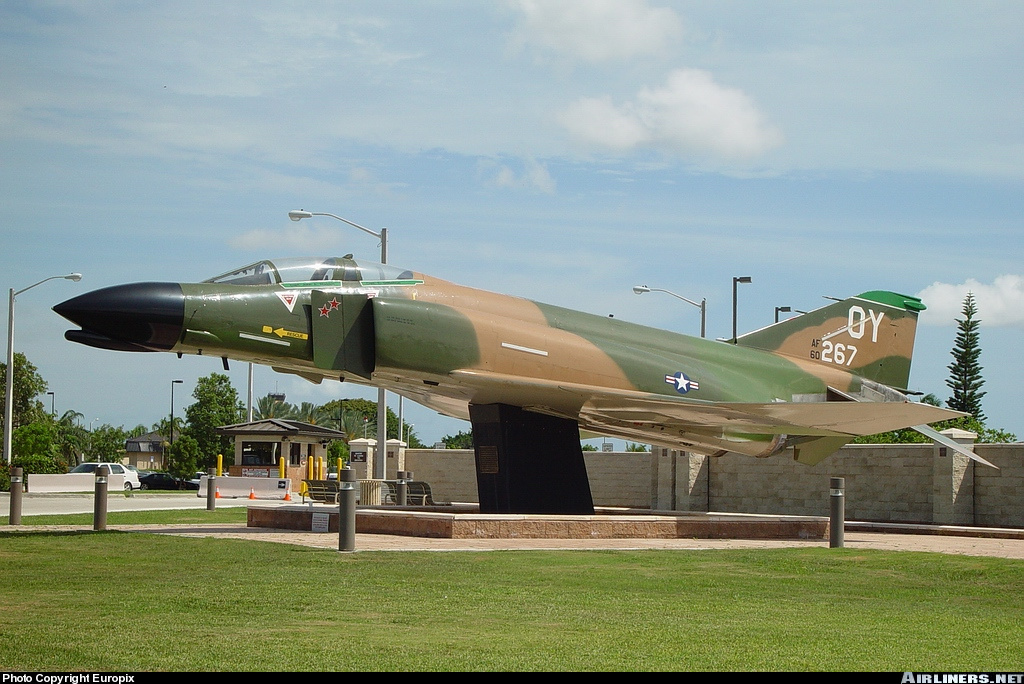 ¹ Many VPAF MiG 19s were the Chinese-built Shenyang J-6 variant.
© 2017, Bryan R. Swopes