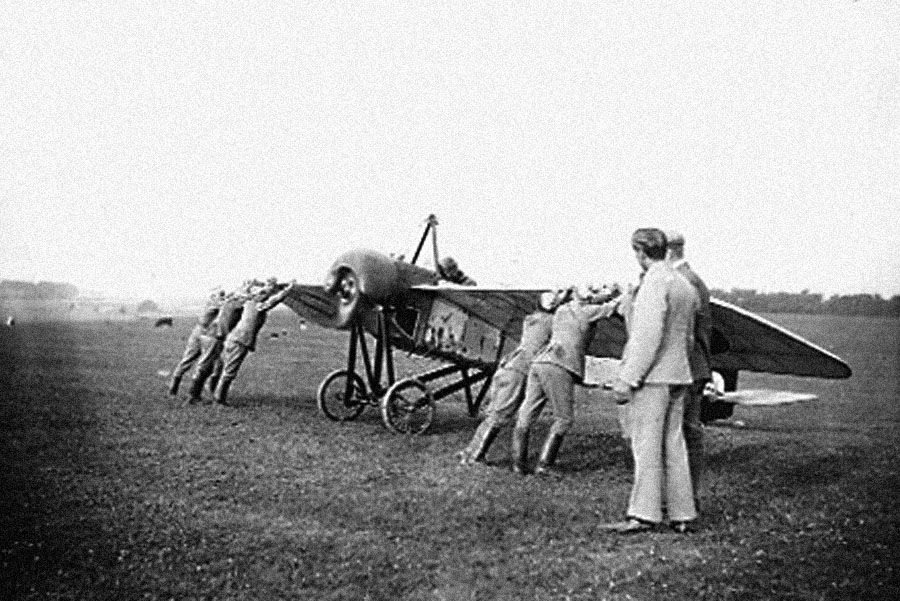 23 September 1913: Pioneering aviator Eugène Adrien Roland Georges Garros (6 October 1888–5 October 1918) was the first pilot to fly across the Mediterranean Sea.
At 5:47 a.m., he departed Fréjus, Côte d'Azur, France, in a Morane-Saulnier G and flew to Bizerte, Tunisia, 470 miles (756 kilometers) to the south-southeast. He arrived at 1:40 p.m., having been airborne 7 hours, 53 minutes.
Reportedly, the airplane carried sufficient fuel for just 8 hours of flight. According to a contemporary report, only 5 liters (1.32 U.S. gallons) of fuel remained when he landed.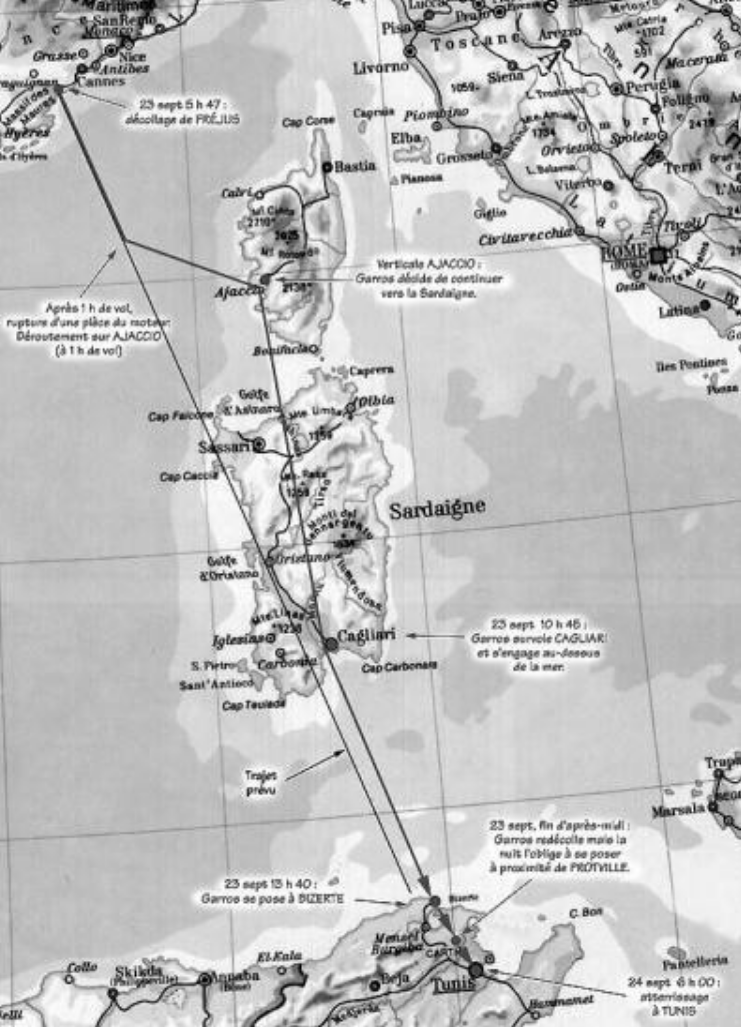 Garros flew on to Kassar Said Aerodrome the following day. His airplane was then dismantled and shipped back to France.
On 15 October 1913, Roland Garros was appointed Chevalier de la légion d'honneur.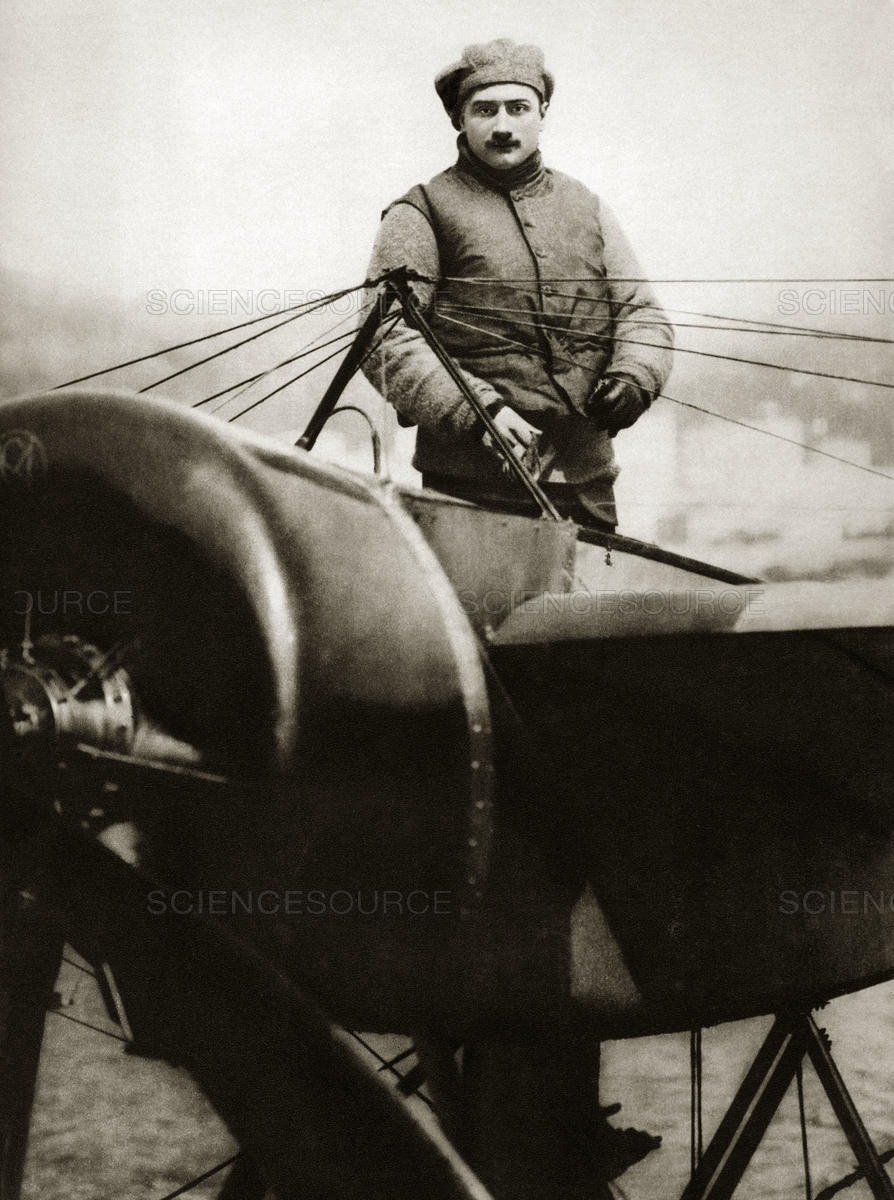 The Aéroplanes Morane-Saulnier Type G was a two-place, single-engine monoplane, which had first flown in 1912. The airplane used wing-warping for roll control. It's landing gear consisted of two wheels and a tail skid. The wooden framework was primarily ash and was covered in fabric. The airplane was 21 feet, 6 inches (6.553 meters) long with a wingspan of 30 feet, 6 inches (9.296 meters). The wing had a chord of 6 feet, 0 inches (1.829 meters), no dihedral, and the wingtips were swept. The airplane had an empty weight of 680 pounds ( 308 kilograms) and a maximum weight of 1,166 pounds (529 kilograms).
The pilot's instrument panel had a revolution indicator (tachometer), a barograph, and a compass.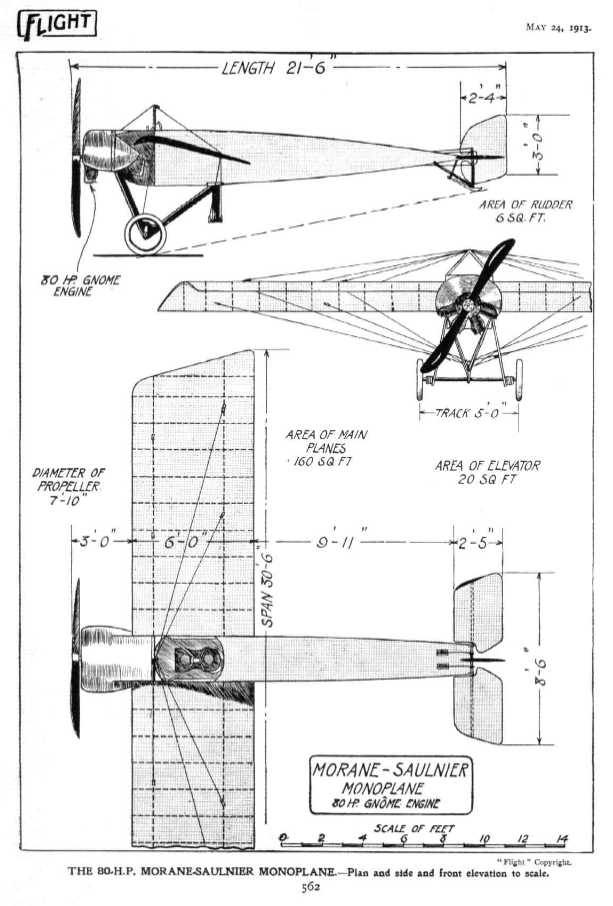 The Morane-Saulnier G was powered by an air-cooled 11.835 liter (722.22 cubic inches) Société des Moteurs Gnome Lamda seven-cylinder rotary engine with a single Bosch magneto, with a nominal rating of 80 horsepower (one source indicates that the engine actually produced 67.5 horsepower at 1,250 r.p.m.), and driving a laminated walnut Chauvière Hélice Intégrale fixed-pitch propeller which had a diameter of 7 feet, 10 inches (2.570meters).
The airplane had a 14 gallon ¹ (63.65 liters) main fuel tank near the engine, and a second 8 gallon (36.37 liters) tank in the cockpit. Fuel had to be transferred forward by using a hand-operated pump. A 5 gallon (22.73 liters) tank for lubricating oil was adjacent to the main fuel tank.
Garros' airplane maintained an average speed of 59.5 miles per hour (96 kilometers per hour) for this flight. The Morane-Saulnier G had a maximum speed of 76 miles per hour (122 kilometers per hour).
The Morane-Saulnier G was produced under license by Grahame-White Aviation Company, Hendon Aerodrome, London, England, and by Dux at Moscow, Russia. More than 150 Type Gs were built.
Roland Garros was born 6 October 1988 at Saint-Denis, Réunion (an island in the Indian Ocean). He was the son of Antoine Georges Garros and Maria Clara Emma Faure Garros. Garros was a racer and test pilot who had set many aviation records, including a Fédération Aéronautique Internationale World Altitude Record of 5,610 meters (18,406 feet), set 11 September 1912 at Saint-Brieuc, France. ²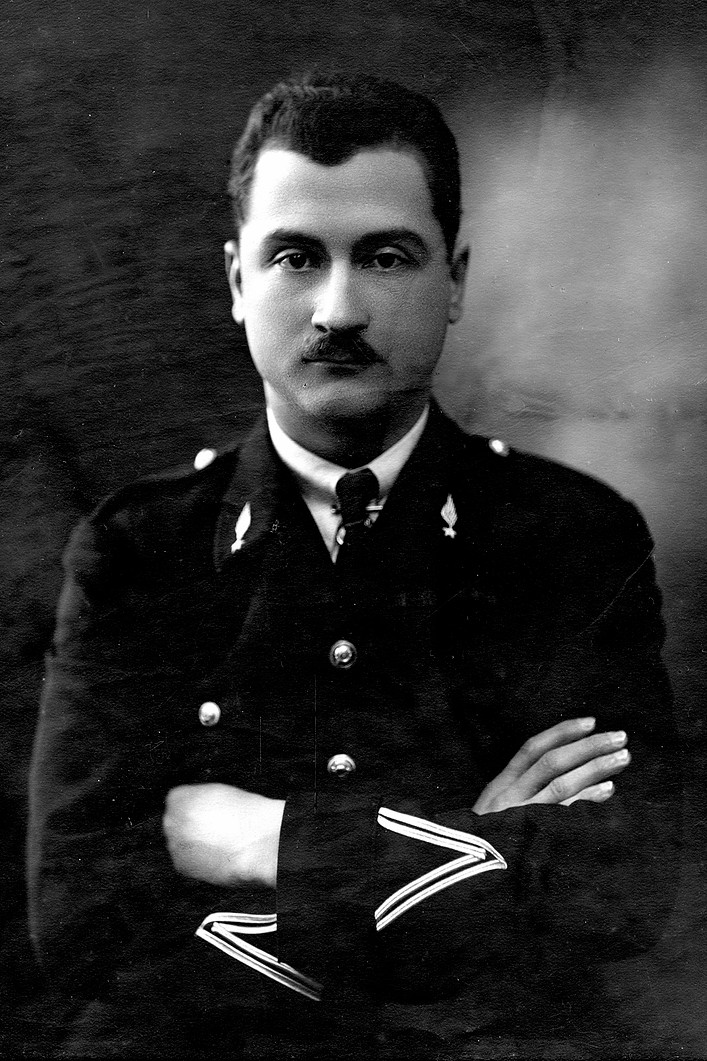 Garros flew in World War I as a fighter pilot for France and shot down a total four enemy airplanes. Garros' airplane went down behind enemy lines and he was captured, 18 April 1915. He escaped nearly three years later and returned to France. For his military service, he was promoted to Officier de la Légion d'honneur, 6 March 1917. He was also awarded the Croix de Guerre.
Lieutenant d'infantrie Eugène Adrien Roland Georges Garros, Officier de la Légion d'honneur, Aéronautique Militaire, flying a SPAD S.XIII C.1, Nº. 15403, was shot down by the German ace, Leutnant Hermann Habich, near Vouziers, France, 5 October 1918. He was killed one day before his 30th birthday.
Stade Roland Garros in Paris, the tennis stadium where the French Open is held, was named in honor the pioneering aviator.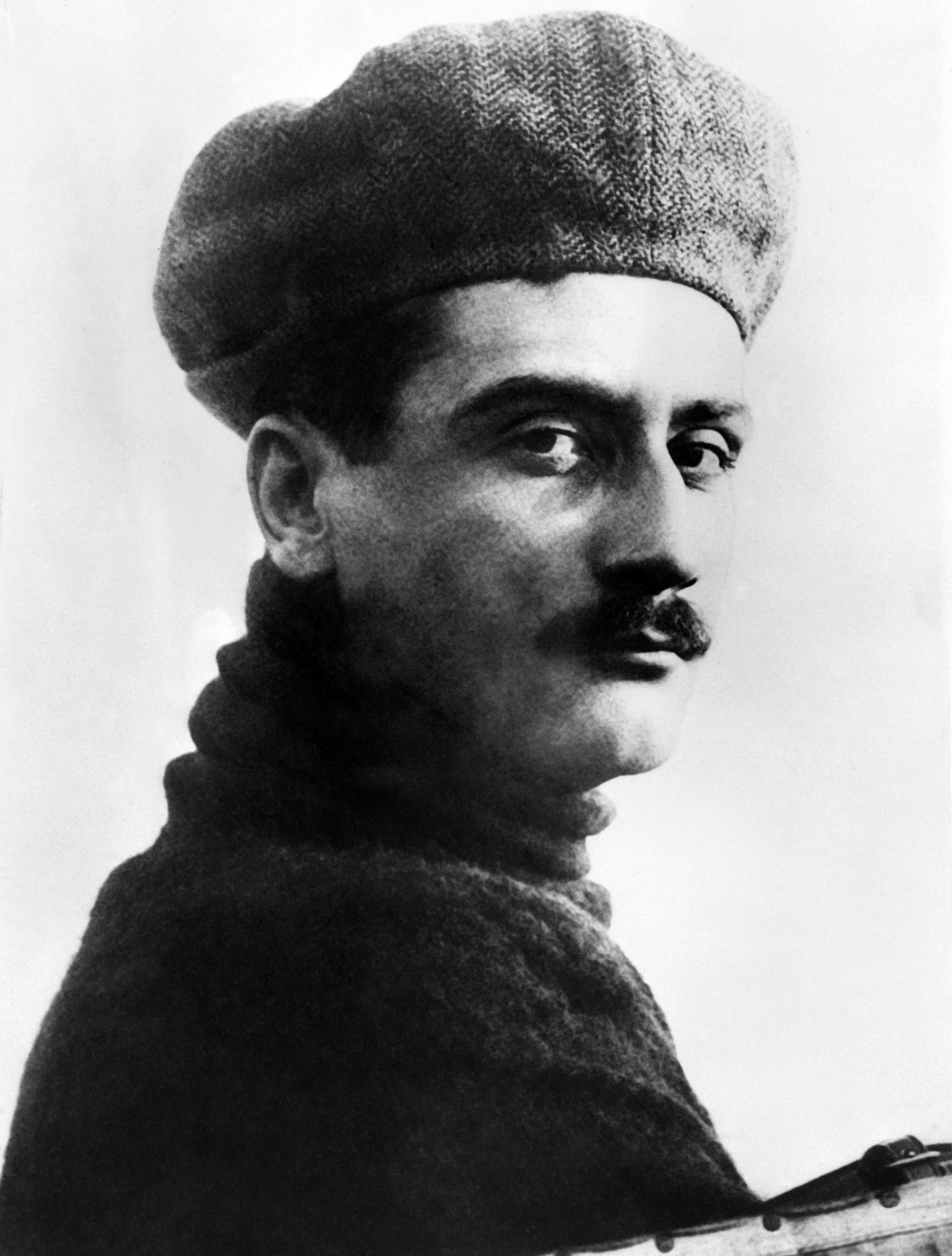 ¹ Fuel and oil capacities from a British publication, so quantities are presumably Imperial gallons.
² FAI Record File Number 15888
© 2018, Bryan R. Swopes