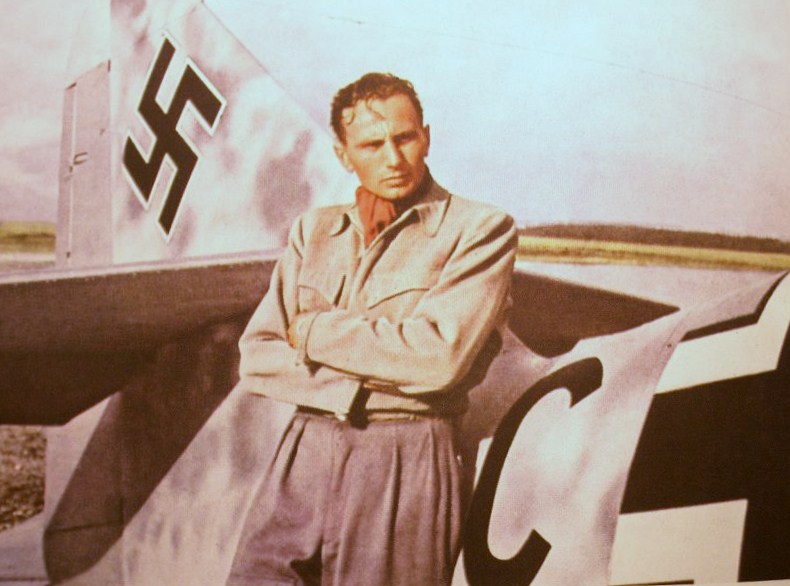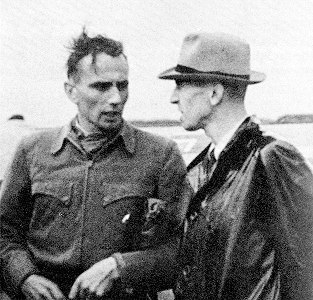 18 July 1942: (25 March 1942???) In the late 1930s, Germany began developing a fighter powered by a turbojet engine. In early 1942 the first two prototypes of the Messerschmitt Me 262 began flight testing. They had two BMW 003 jet engines mounted on the wings, but for safety, a piston engine and propeller were mounted in the nose.
At 8:40 a.m. on 18 July 1942, V3, the third prototype, call sign PC+UC, made the first pure-jet flight when it took off from Leipheim, Bavaria, with Messerschmitt's Chief Test Pilot, Flugkapitän Fritz Wendel.
This prototype was powered by two Junkers Jumo 004 turbojet engines. The Jumo 004 had an eight-stage axial flow compressor, six straight through combustion chambers and a single-stage turbine. It produced 1,850 pounds of thrust (8.23 kilonewtons).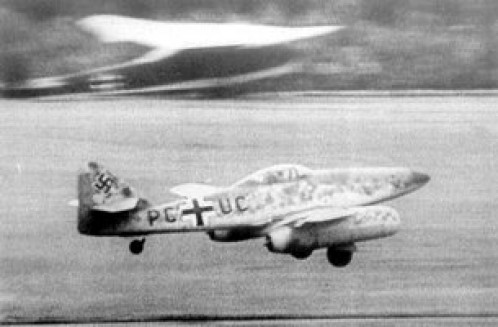 There were problems created by the airplane's use of a tailwheel configuration. Turbulence from the wings and reflected jet exhaust blanked out the tail surface. When the Me 262 prototype reached flying speed, Wendel tapped the brakes. The tail popped up, free of the turbulence, and the jet fighter took off. Beginning with the fifth prototype, V5, all Me 262s were built with tricycle landing gear.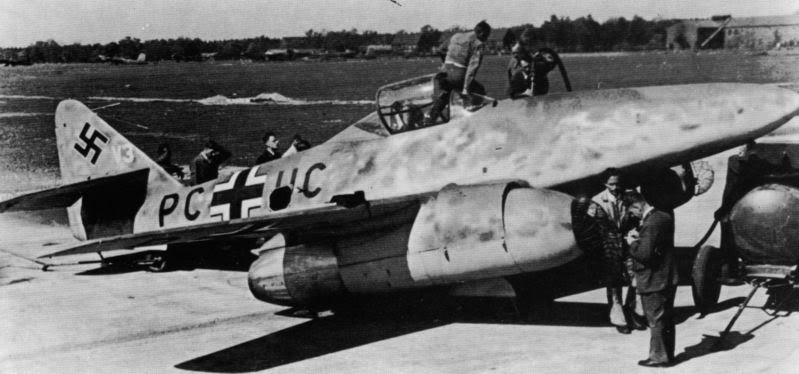 1,430 Me 262s were produced. They entered service during the summer of 1944. Luftwaffe pilots claimed 542 Allied airplanes shot down with the Me 262.
© 2016, Bryan R. Swopes