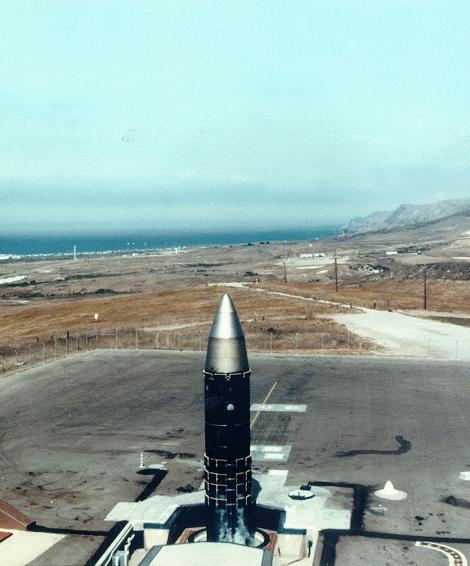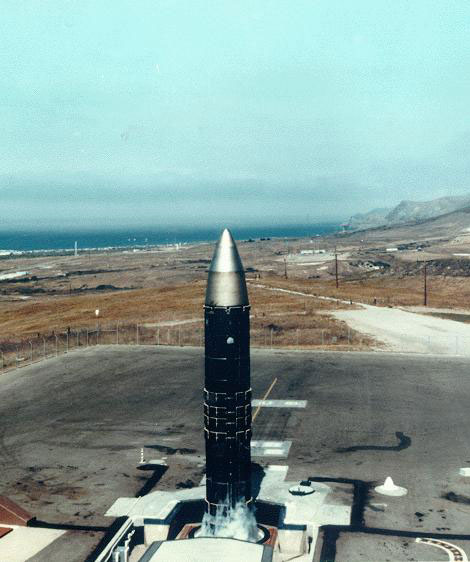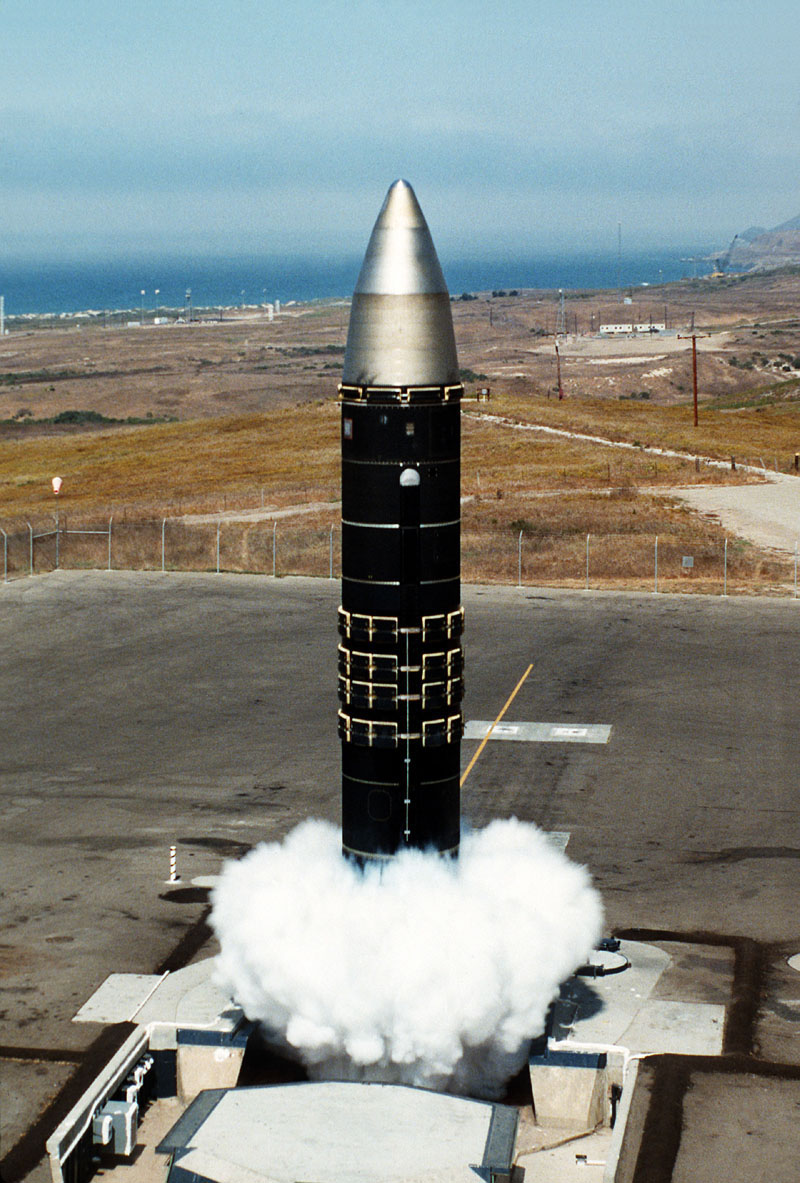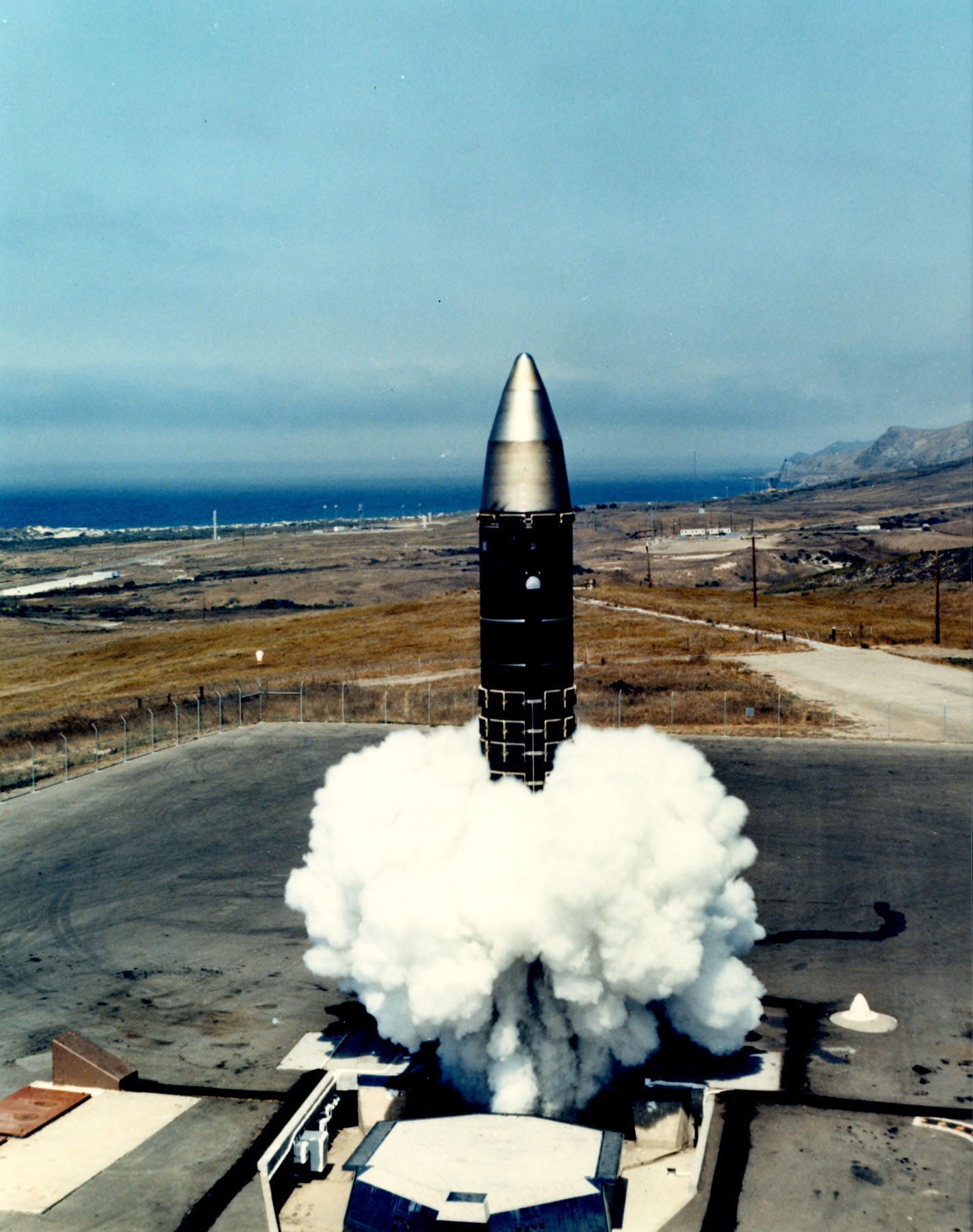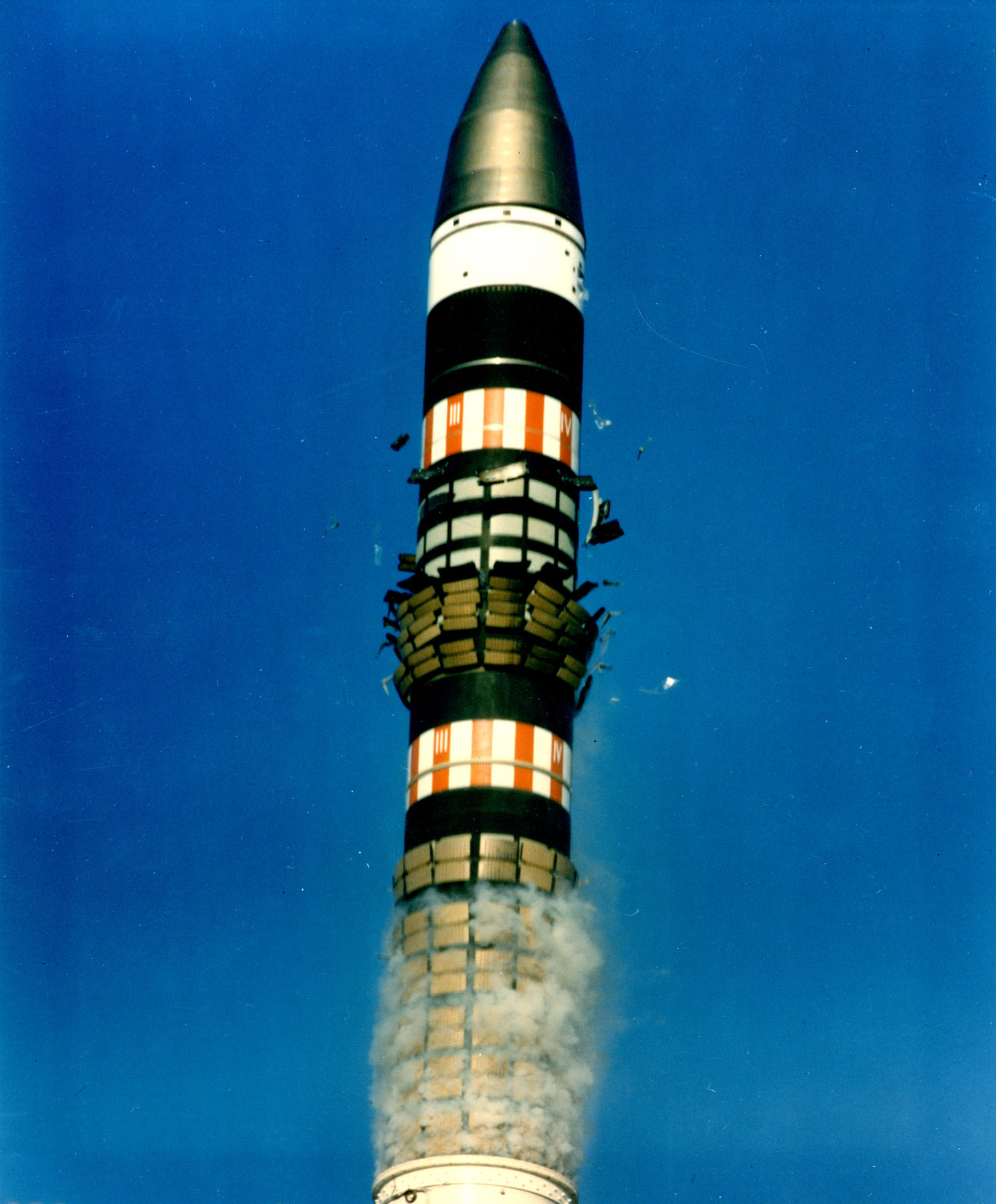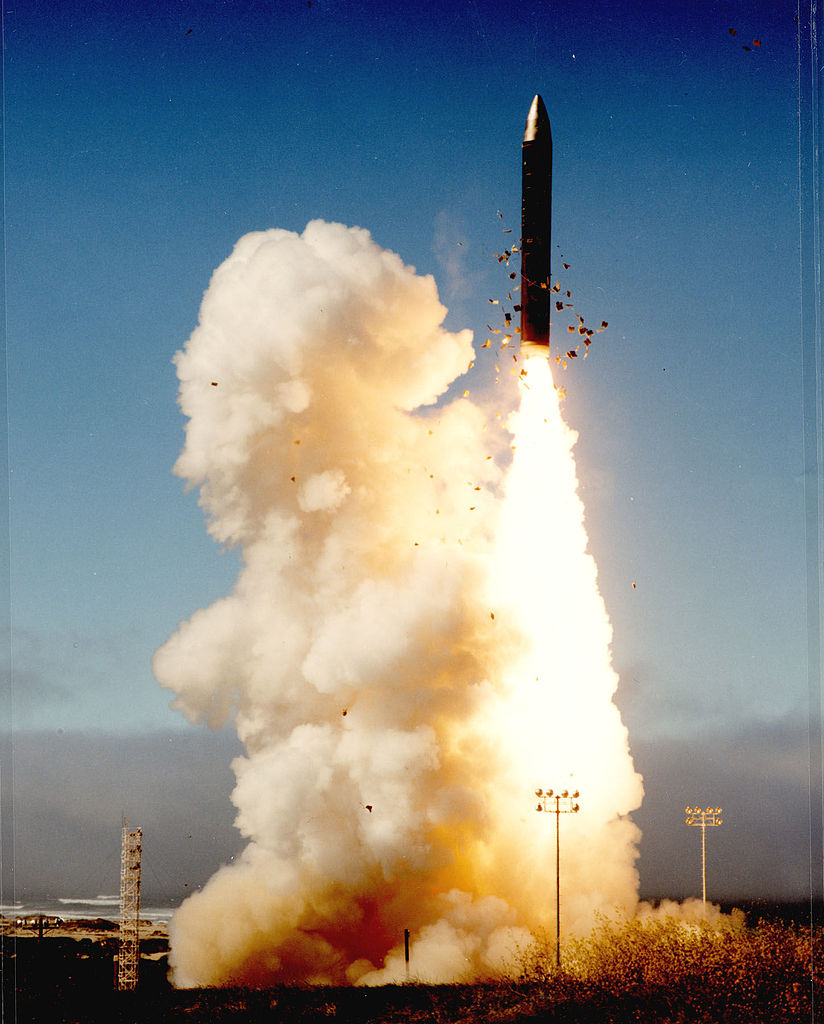 7 March 1986: An LGM-118 Peacekeeper intercontinental ballistic missile was launched from Vandenberg Air Force Base, California, with eight unarmed Mark 21 multiple independently targetable re-entry vehicles (MIRVs).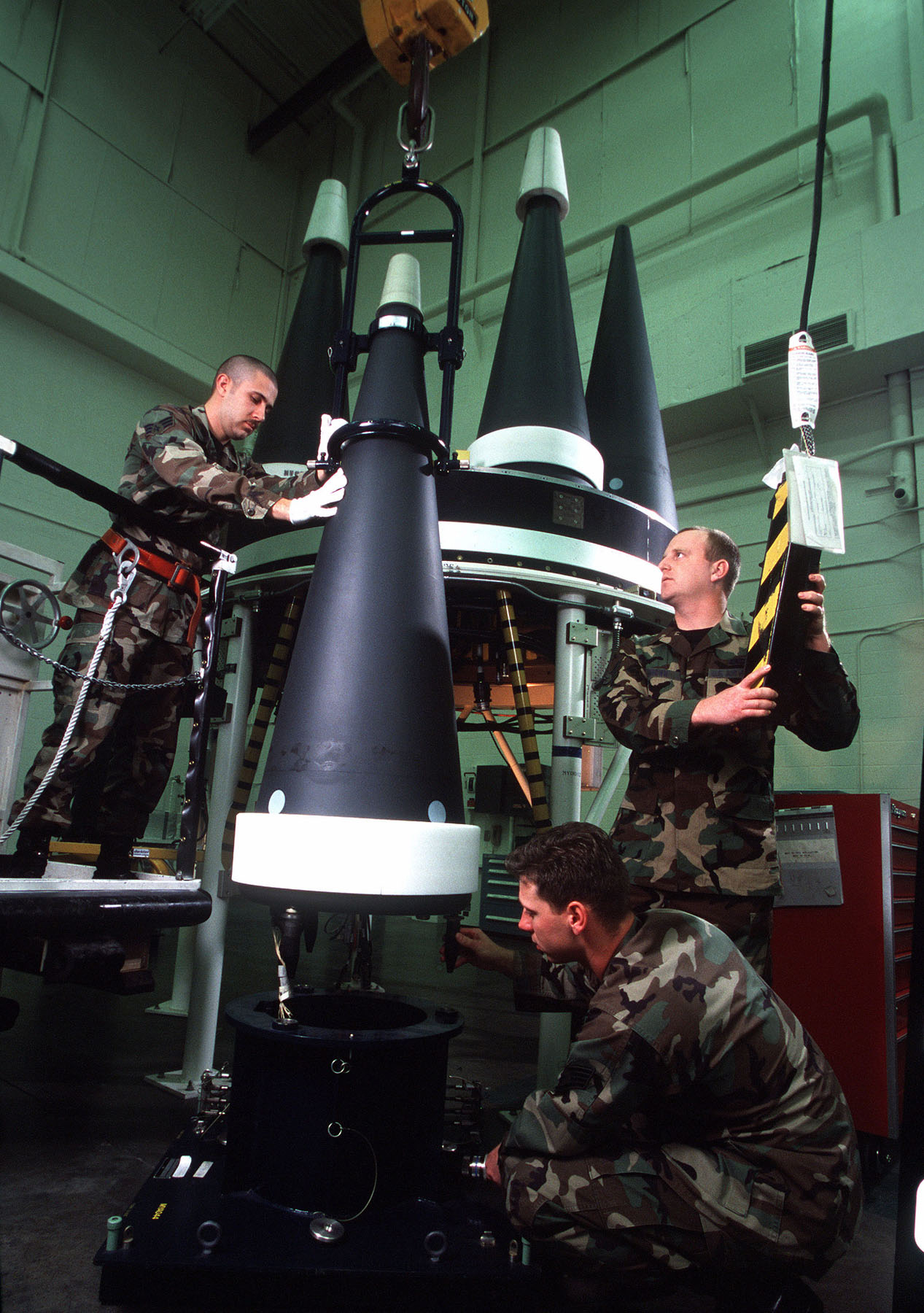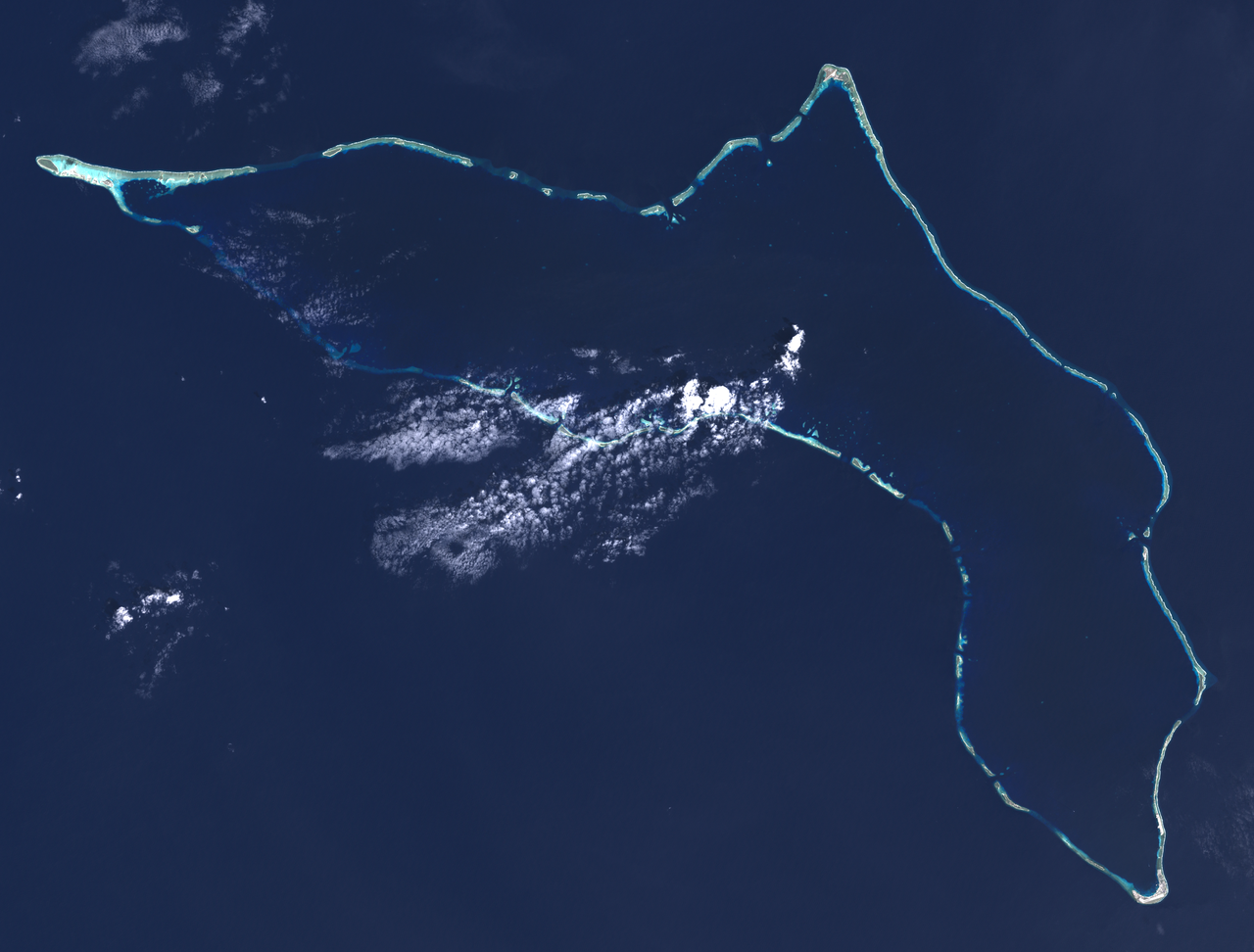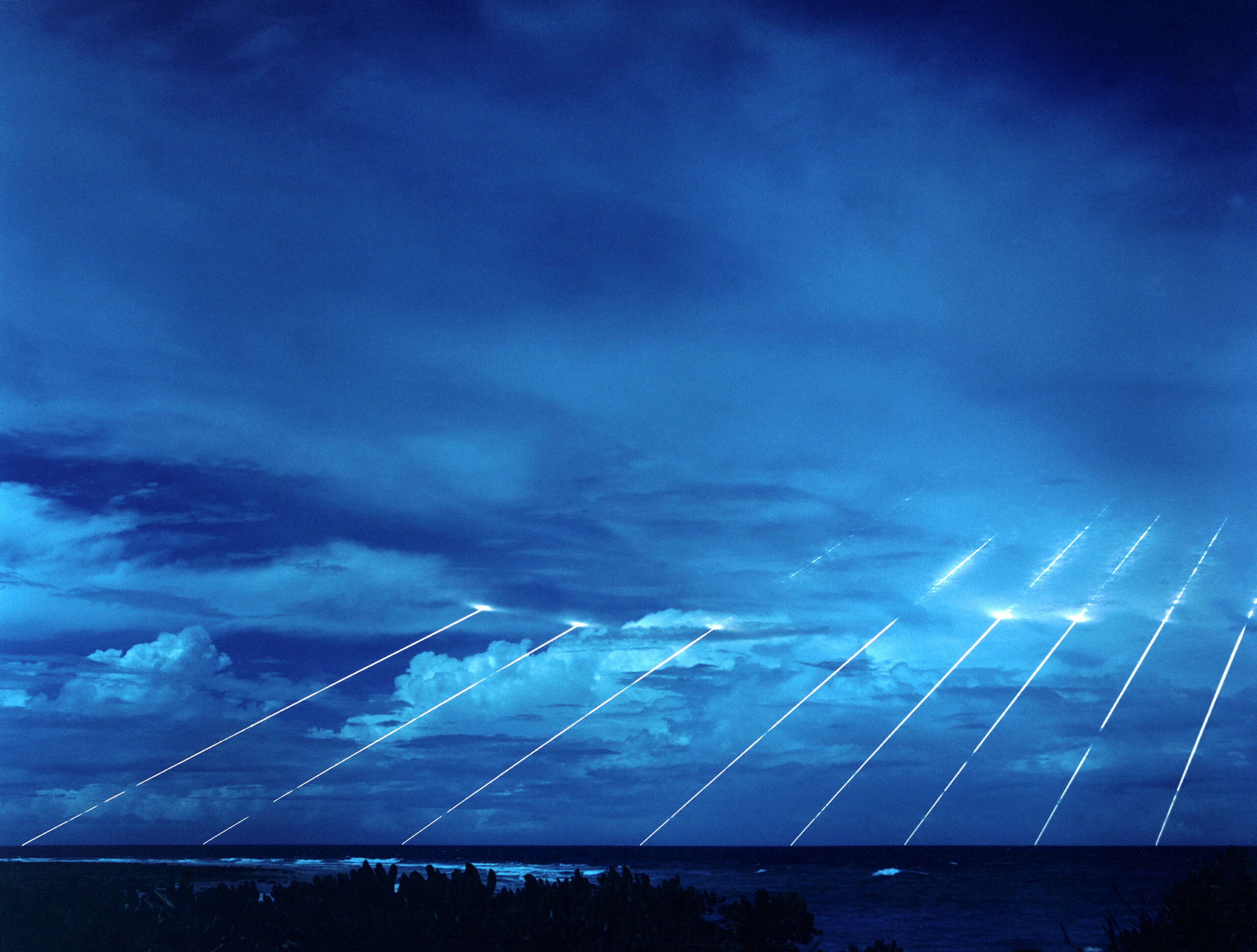 This photograph shows what it looked like on the receiving end at Kwajelein Atoll, 4,100 miles (6,598 kilometers) away.
Under START II, multiple warhead missiles were deactivated. The last of the LGM-118 Peacekeepers was removed from service by 2005. Some of the boosters have been used for satellite launch vehicles.
© 2018, Bryan R. Swopes