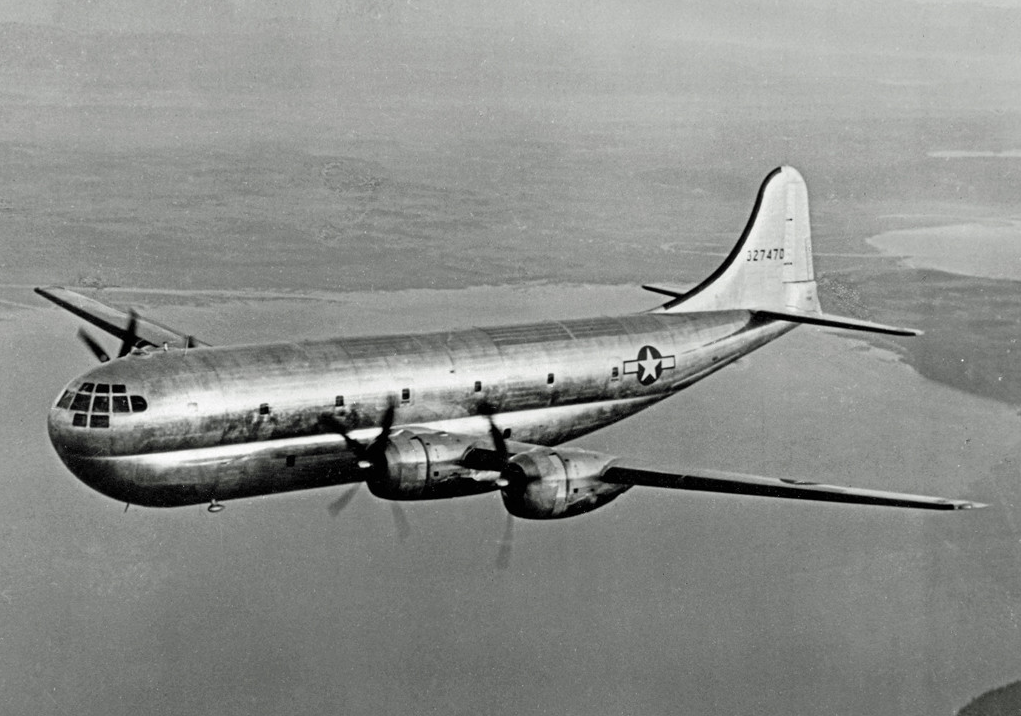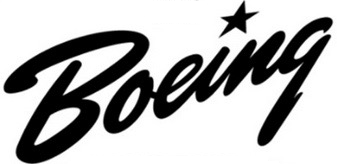 9 November 1944: Boeing's senior test pilot, Albert Elliott Merrill, and co-pilot John Bernard Fornasero make the first flight of the Boeing Model 367 prototype, XC-97 43-27470.
The airplane was a prototype for a very long range military transport.  It used the wings, engines and tail of the B-29 Superfortress heavy bomber.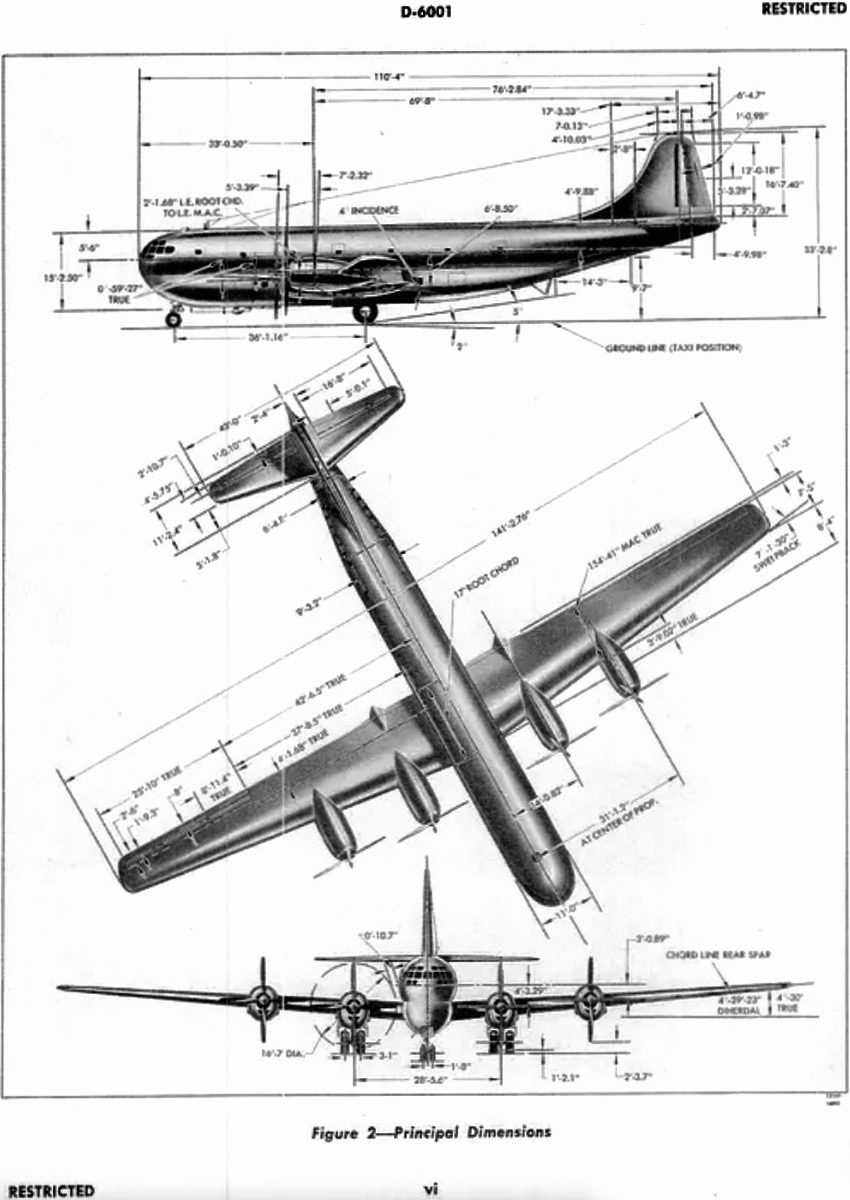 The three  XC-97 prototypes were 110 feet, 4 inches (33.630 meters) long with a wingspan of 141 feet, 2.76 inches (43.0469 meters) and overall height of 33 feet, 2.8 inches (10.130 meters).
The production C-97A first flew in 1949.  It used the more powerfull engines and taller vertical fin of the B-50 Superfortress. The transport had a flight crew of five and could carry 134 troops or 83 litters. The Stratofreighter's  empty weight was 76,143 pounds (34,538 kilograms) and maximum takeoff weight of 175,000 pounds (79,379 kilograms). The maximum cargo capacity was 67,080 pounds (30,427 kilograms).
The KC-97A had a maximum speed of 334 knots (384 miles per hour, or 619 kilometers per hour) at 26,000 feet (7,925 meters). Its ceiling was 34,500 feet (10,516 meters) and the airplane's combat range was 1,661 nautical miles (1,911 statute miles/3,076 kilometers).
Boeing built 888 C-97 Stratofreighters and KC-97 Stratotankers between 1947 and 1958. The type was finally retired from the U.S. Air Force in 1978. Another 56 Model 377 Stratocruiser civil transports were produced.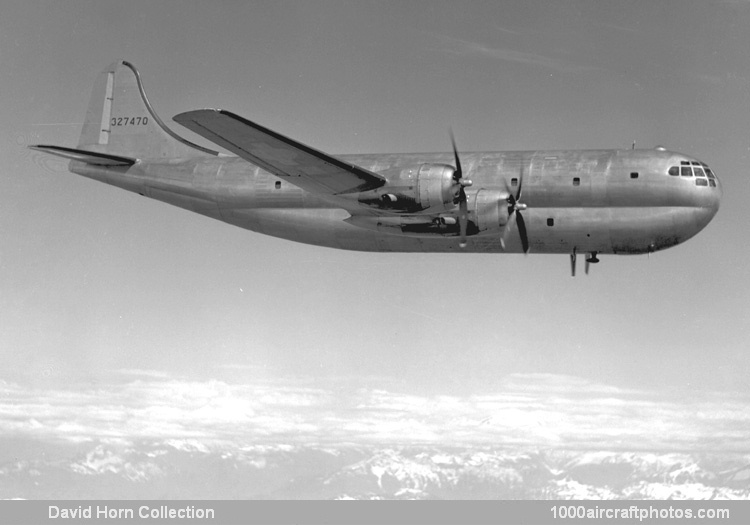 © 2019, Bryan R. Swopes