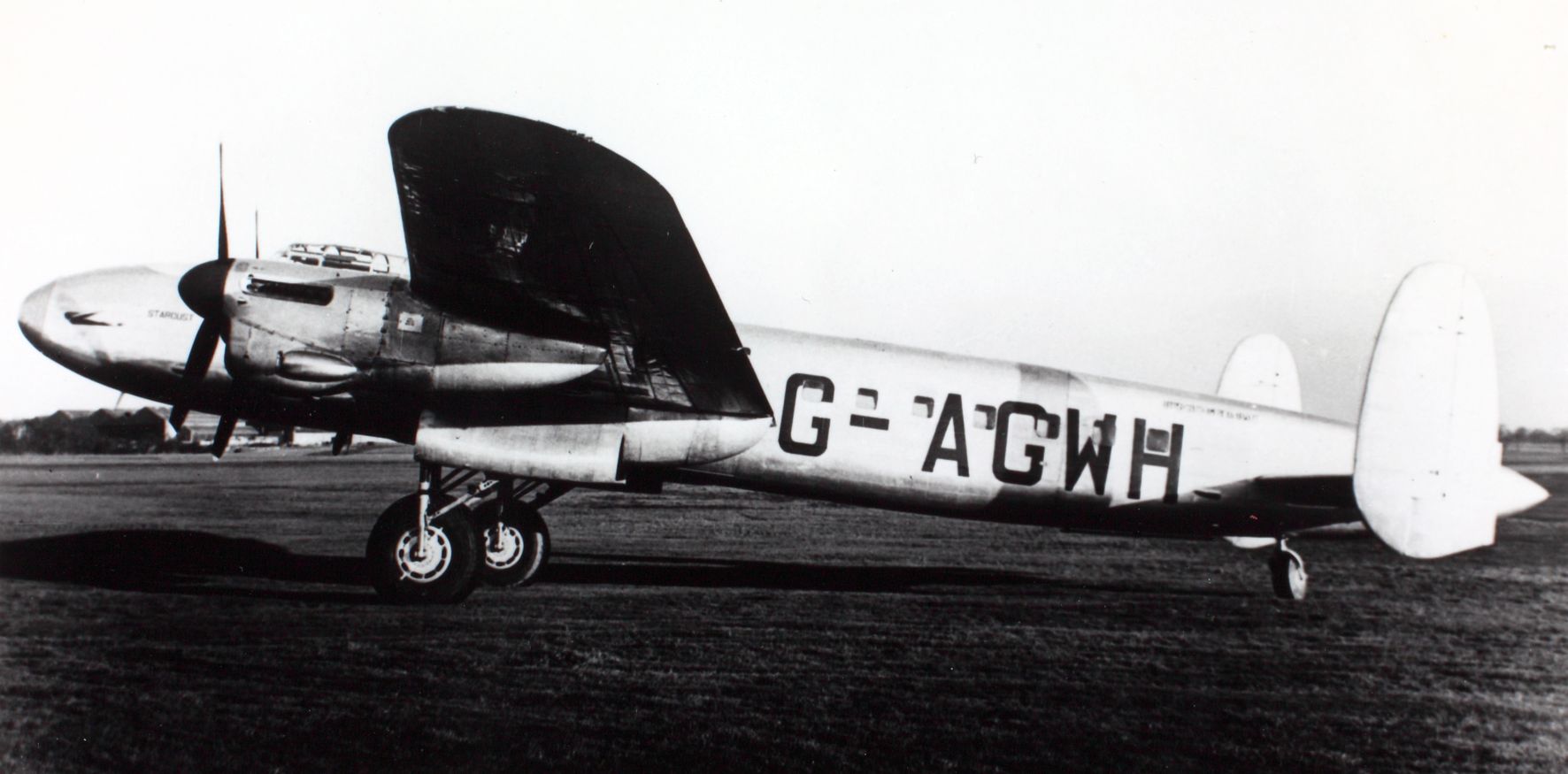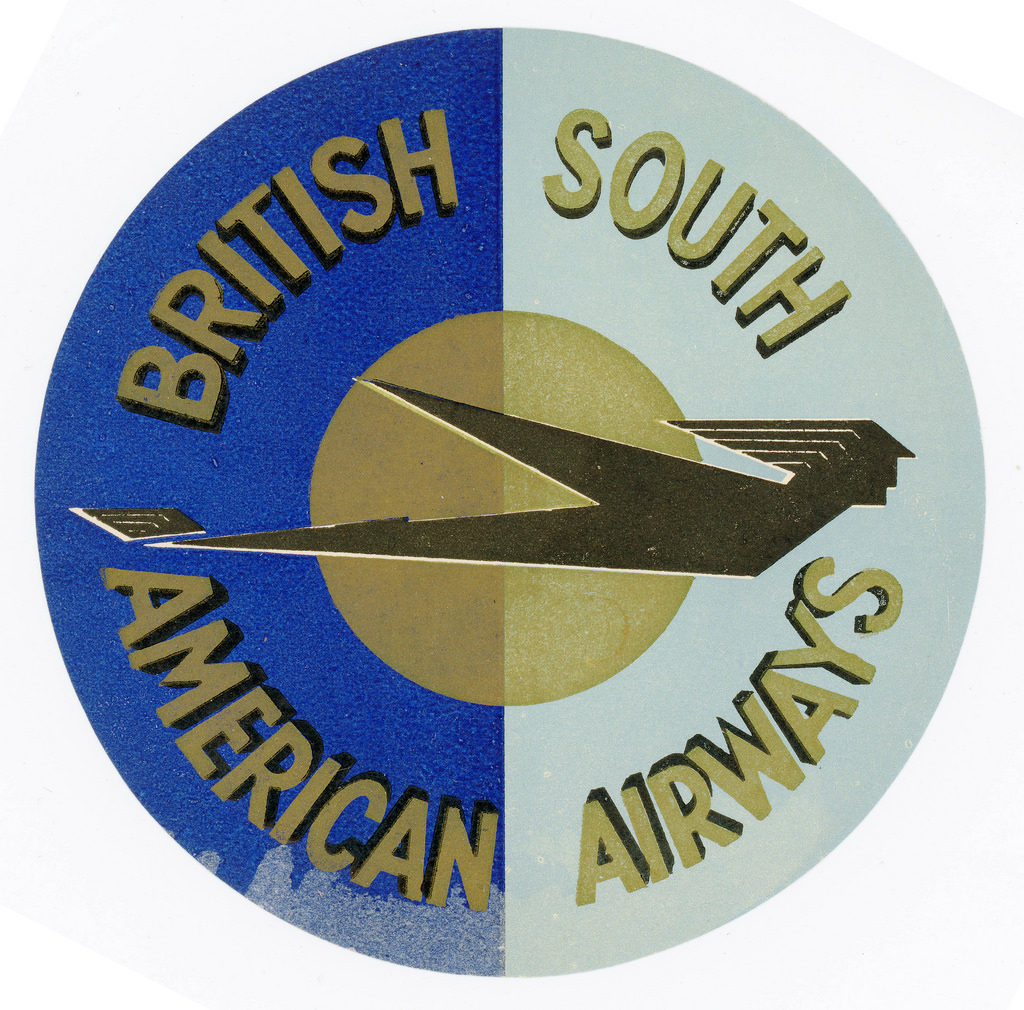 2 August 1947: At 1:46 p.m., British South American Airways Flight CS59 departed Buenos Aires, Argentina enroute Santiago, Chile. The airliner was an Avro Lancastrian Mk.III, registration G-AGWH, named R.M.A. Star Dust. The flight was under the command of Captain Reginald J. Cook, D.S.O., D.F.C., D.F.M., with First Officer Norman Hilton Cook, Second Officer Donald S. Checklin, Radio Operator Dennis B. Harmer and "Stargirl" Iris Morcen Evans. On this flight, in addition to the five-person airline crew, there were just six passengers.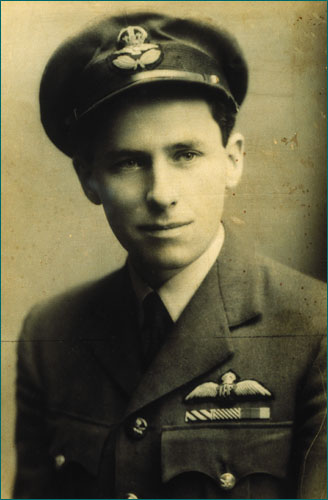 At 5:41 p.m., Santiago airport received a routine Morse code signal from G-AGWH indicating the flight would arrive in four minutes:
ETA SANTIAGO 17.45 HRS STENDEC
The radio operator at Santiago did not understand "STENDEC" and asked the airliner's radio operator to repeat it, which he did, twice. The airliner never arrived. A five-day search was unsuccessful. The meaning of the last word in the message has never been determined.
The fate of Star Dust remained a mystery until 1998, when two mountain climbers on Mount Tupungato—at 21,555 feet (6,570 meters), one of the highest mountains in South America—50 miles east of Santiago, found a wrecked Rolls-Royce Merlin aircraft engine in the ice of a glacier at the 15,000 foot level (4,572 meters). A search of the glacier in 2000 located additional wreckage and it was confirmed that this was the missing Lancastrian. The crash site is at S. 33°22'15.0″, W. 69°45'40.0″.
Investigators determined that the airliner had flown into the glacier at high speed and the crash caused an avalanche which buried the wreckage.
In 2002 the remains of eight persons were recovered from the glacier, five of which were identified through DNA.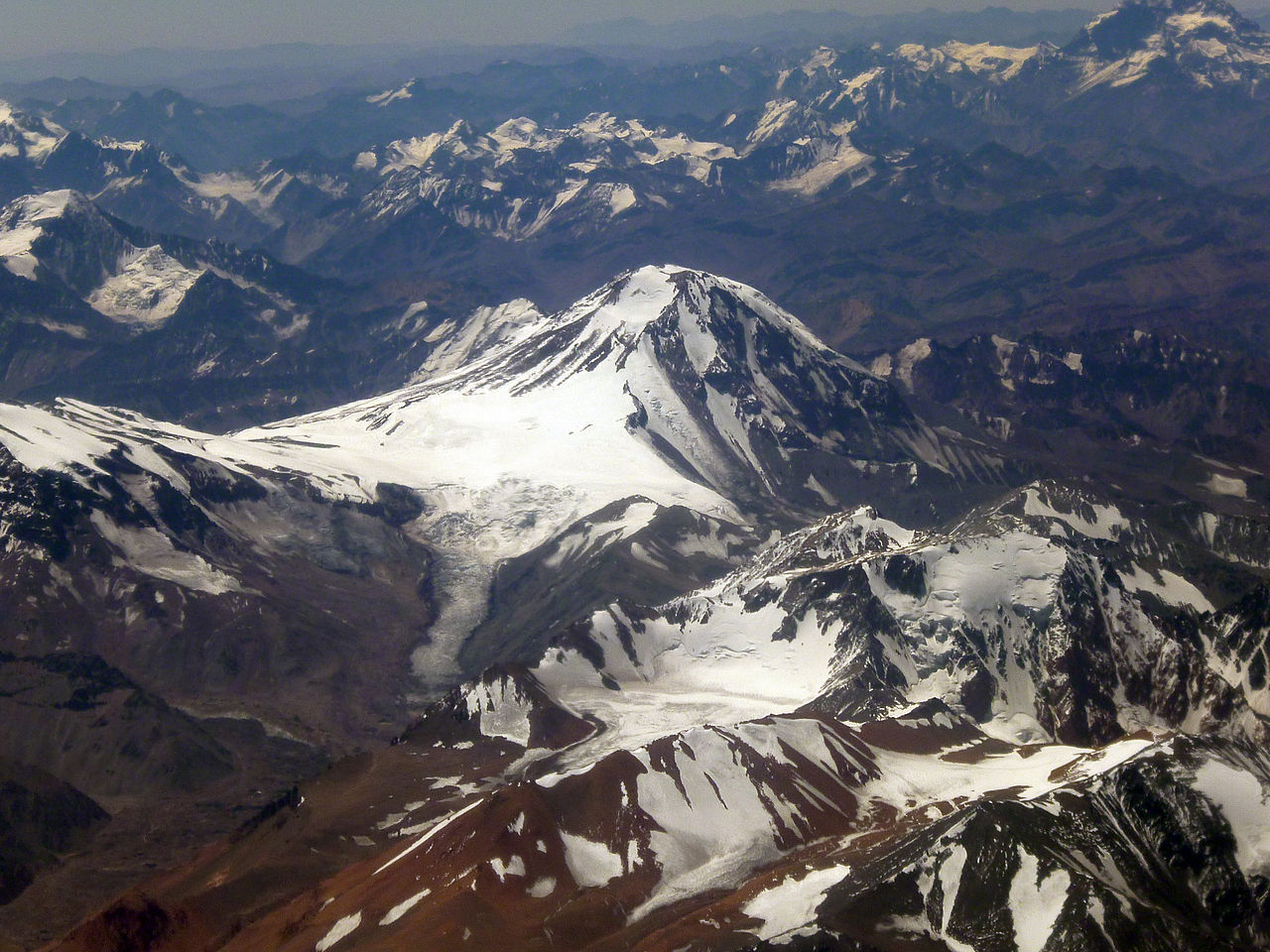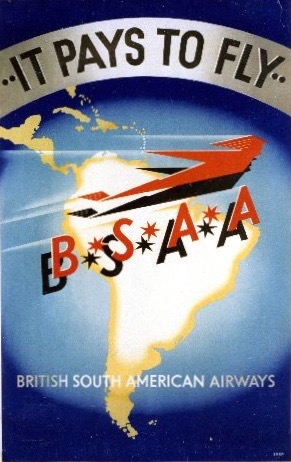 The Avro 691 Lancastrian Mk.III was a four-engine civil transport based on the World War II very long range heavy bomber, the Avro Lancaster. The Mk.III variant was built specifically for the British South American Airways Corporation by A.V. Roe & Co. Ltd, at Woodford, Cheshire, England, and was an improved version of the British Overseas Airways Corporation Lancastrian Mk.I. Eighteen Mk.IIIs were built for BSAAC. G-AGWH, serial number 1280, was the second of this series. It first flew on 11 November 1945 and was registered to BSAAC 16 January 1946.
The airliner was operated by a flight crew of four and carried one flight attendant. It could carry up to thirteen passengers. The Lancastrian Mk.III was 76 feet, 10 inches (23.419 meters) long with a wingspan of 102 feet (31.090 meters) and overall height of 19 feet, 6 inches (5.944 meters). The empty weight was 30,220 pounds (13,707.6 kilograms) and gross weight was 65,000 pounds (29,483.5 kilograms).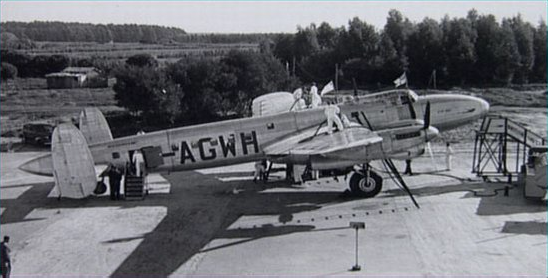 The Lancastrian Mk.III was powered by four 1,648.9-cubic-inch-displacement (27.04 liter) liquid-cooled, supercharged, Rolls-Royce Merlin T24/2 ¹ single overhead camshaft (SOHC) 60° V-12 engines producing 1,650 horsepower and turning three bladed propellers.
These gave the airplane a cruise speed of 245 miles per hour (394.3 kilometers per hour) and a maximum speed of 315 miles per hour (506.9 kilometers per hour). The service ceiling was 25,500 feet (7,772 meters) and the range was 4,150 miles (6,679 kilometers).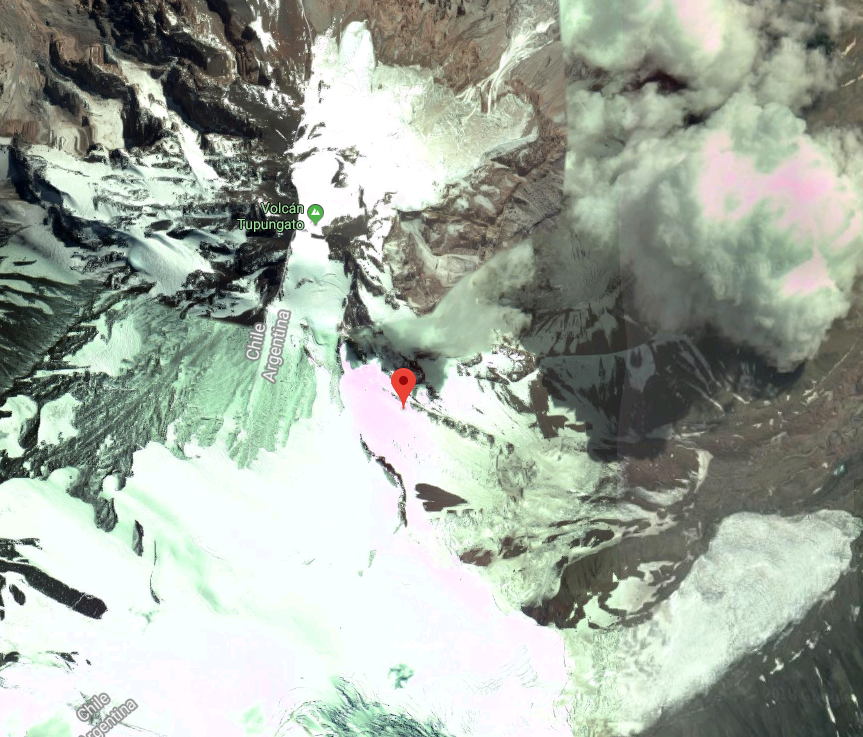 ¹ Two of G-AGWH's Merlin T24/2 engines had been completely overhauled and converted to the Merlin 500-2 configuration. One engine was converted to a Merlin 502. The fourth engine remained as a T24/2. All engines had less than 1,200 hours total time since new (TTSN) and the converted engines were approximately 500 hours since overhaul (TSOH).
© 2018, Bryan R. Swopes