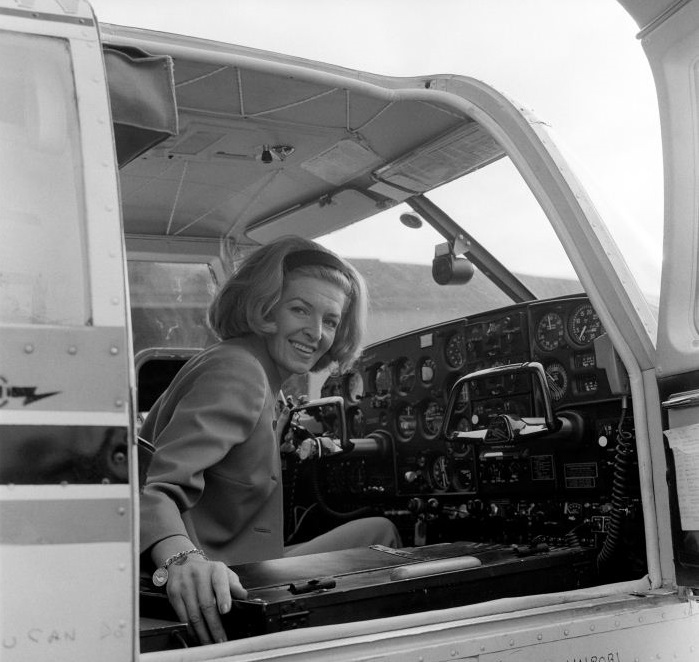 18 May 1966: Sheila Scott (née Sheila Christine Hopkins) departed London Heathrow Airport, London, England, on the first solo around-the-world flight by a British subject, the longest-distance solo flight, and only the third around-the-world flight by a woman. Her airplane was a 1966 Piper PA-24-260 Comanche B, registration G-ATOY, which she had named Myth Too.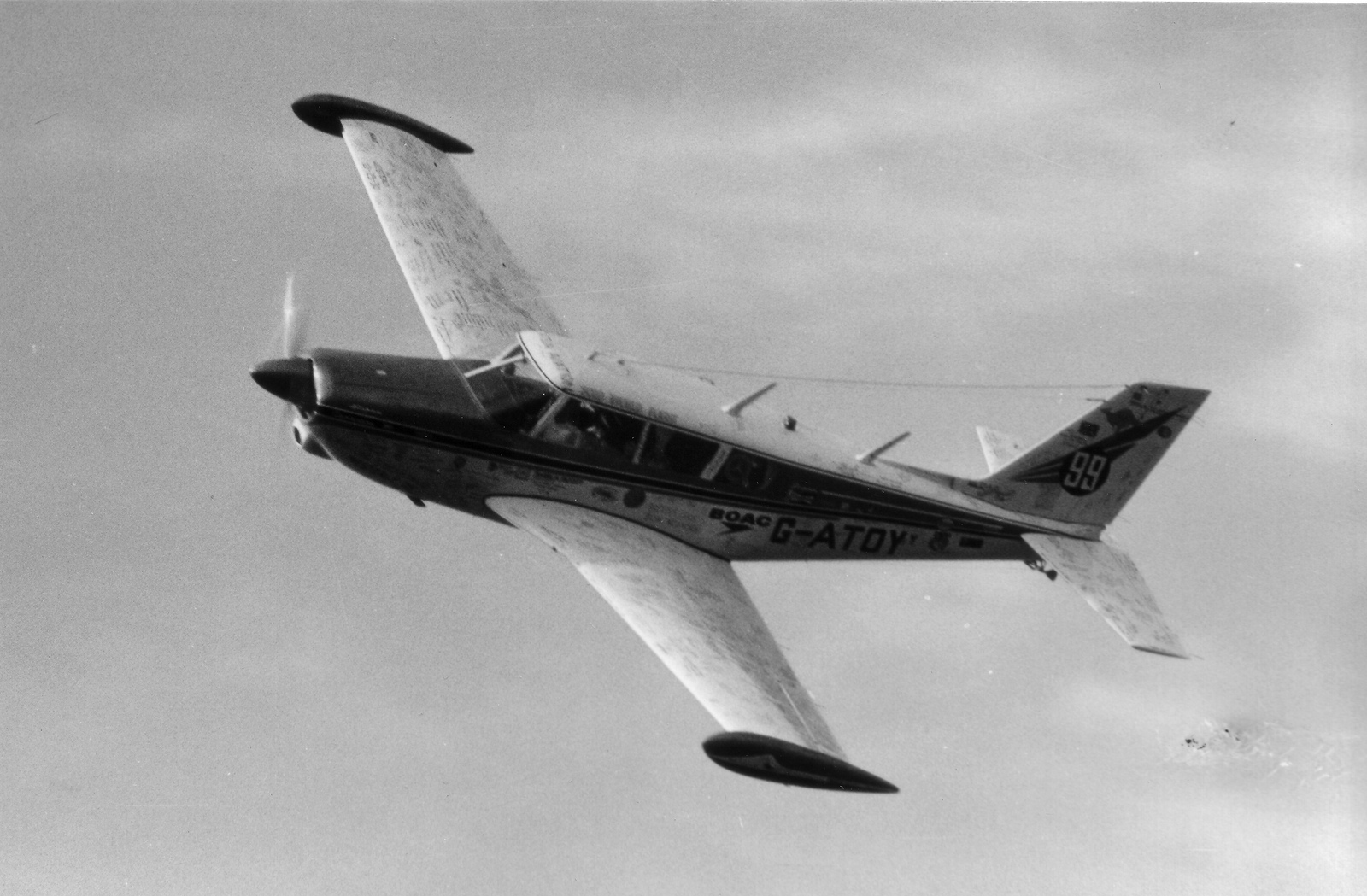 Departed London, England 18 May 1966
Rome, Italy
Athens, Greece
Damascus, Syria
Barhain
Karachi, Pakistan
Jaipur, India
Delhi, India
Calcutta, India
Rangoon, Burma
Butterworth, Malaysia
Singapore
Bali, Indonesia
Sumbawa, Indonesia
Darwin, Australia
Mount Isa, Australia
Brisbane, Australia
Sydney, Australia
Auckland, New Zealand
Norfolk Island
Nandi, Fiji
Pago Pago, Samoa
Canton Island
Honolulu, HI
San Francisco, CA
Phoenix, AZ
El Paso, TX
Oklahoma City, OK
Louisville, KY
New York, NY
Gander, Newfoundland
Lagens, Azores
Lisbon, Portugal
Arrived London, England 20 June 1966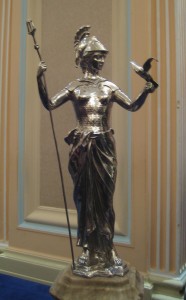 The flight covered approximately 28,658 miles (46,121 kilometers) and took 189 actual flight hours over 33 days.
During her around-the-world flight, Shiela Scott set ten Fédération Aéronautique Internationale (FAI) World Records for Speed Over a Recognised Course: London to Rome, 258.13 kilometers per hour(160.40 miles per hour) (FAI Record File Numbers 4679, 4680); London to Auckland, 41.42 km/h (25.74 mph) #4660, 4661; London to Darwin, 45.67 km/h (28.38 mph) #4666, 4670; London to Fiji Islands, 34.60 km/h (21.50 mph) #4672; 4673; Lisbon to London, 244.00 km/h (151.62 mph) #4956, 4657.
For her accomplishments, Ms. Scott was awarded the Silver Medal of the Guild of Pilots; the Brabazon of Tara Award for 1965, 1966 and 1967; the Britannia Trophy of the Royal Aero Club of the United Kingdom, 1968; and the Harmon International Trophy for 1966 and 1970.
Italy gave her the title, Isabella d'Este. Sheila Scott was appointed an Officer of the Most Excellent Order of the British Empire in the New Years Honours List, 1 January 1968.
Sheila Scott flew around the world twice in Myth Too, and a third time in a twin-engine Piper Aztec, Mythre. The Fédération Aéronautique Internationale data base lists 75 records for speed over a recognized course set by Ms. Scott. 31 of these remain current.
In a 1969 interview, Ms. Scott said:
". . . This must be why I enjoy being in the air alone. But in fact I never feel alone in the air because one has to work so hard and experience such extremes of emotion. The senses, for example, are all highly intensified. The sense of sight. . .when you look down, a pale pink becomes a deep rose; the seas really do look as though they have turquoise gashes in them. . . The sense of smell: . . .up there you can smell everything individually. The people of each country soon learned this on my world flight. It started at Damascus where they filled the plane full of jasmine. . . ."
—The Guardian, Saturday, 22 October 1988, Page 39  at Columns 2 and 3
Sheila Christine Hopkins was born 27 April 1922 ¹ at 12 Park Avenue, Worcester, Worcestershire, England. She was the daughter of Harold Reginald Hopkins and Edyth Mary Kenward Hopkins.
Miss Hopkins married Rupert Leamon Bellamy at Kensington, in late 1945. The marriage was dissolved in 1950.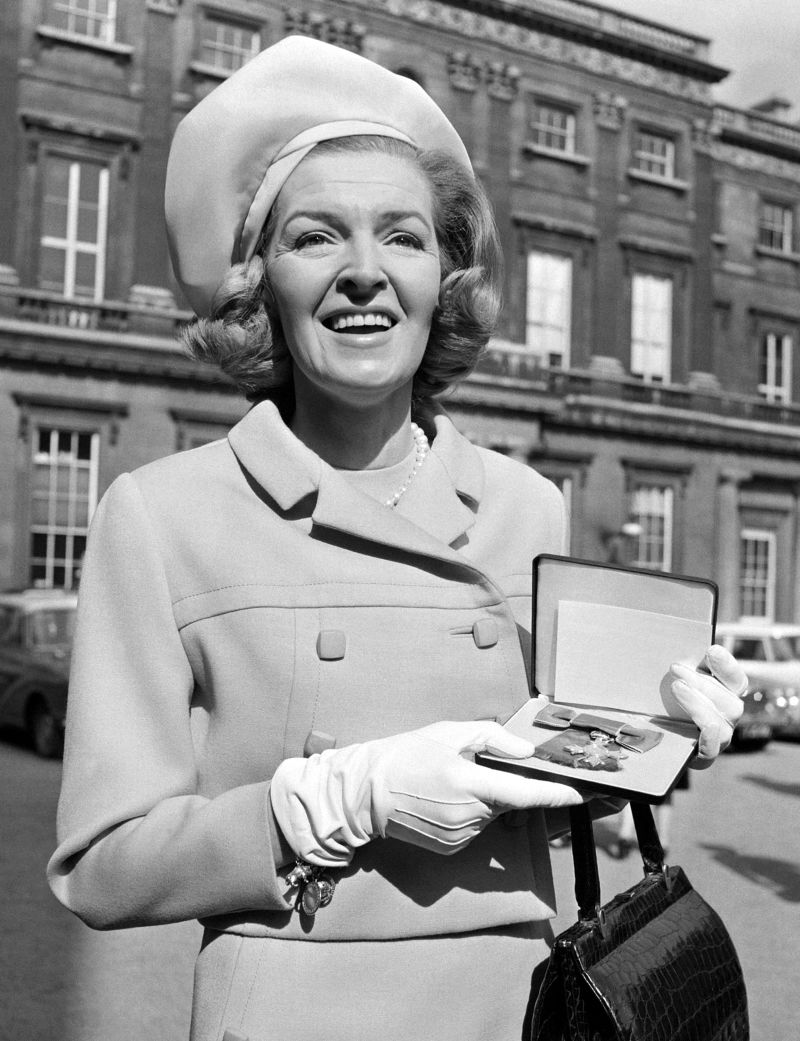 Sheila Scott had been a nurse at Haslar Naval Hospital during World War II. She was an actress on the stage, in films and on television. In 1959 she followed a lifetime ambition and learned to fly. She owned or leased several airplanes which she entered in races or used to establish flight records.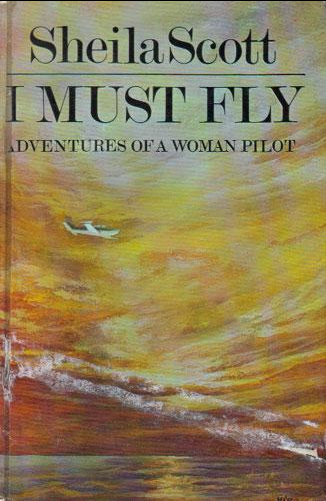 Scott was a commercial pilot, rated in single and multi-engine airplanes, seaplanes and helicopters. She was a member of The Ninety-Nines, founding and serving as governor of the British branch. She was also a member of the Whirly-Girls and the International Association of Licensed Women Pilots.
Sheila Scott was the author of I Must Fly and On Top of the World (Barefoot With Wings in the United States).
Sheila Scott, O.B.E., died of cancer at Royal Marsden Hospital, Chelsea, London, 20 October 1988, at the age of 66 years. ¹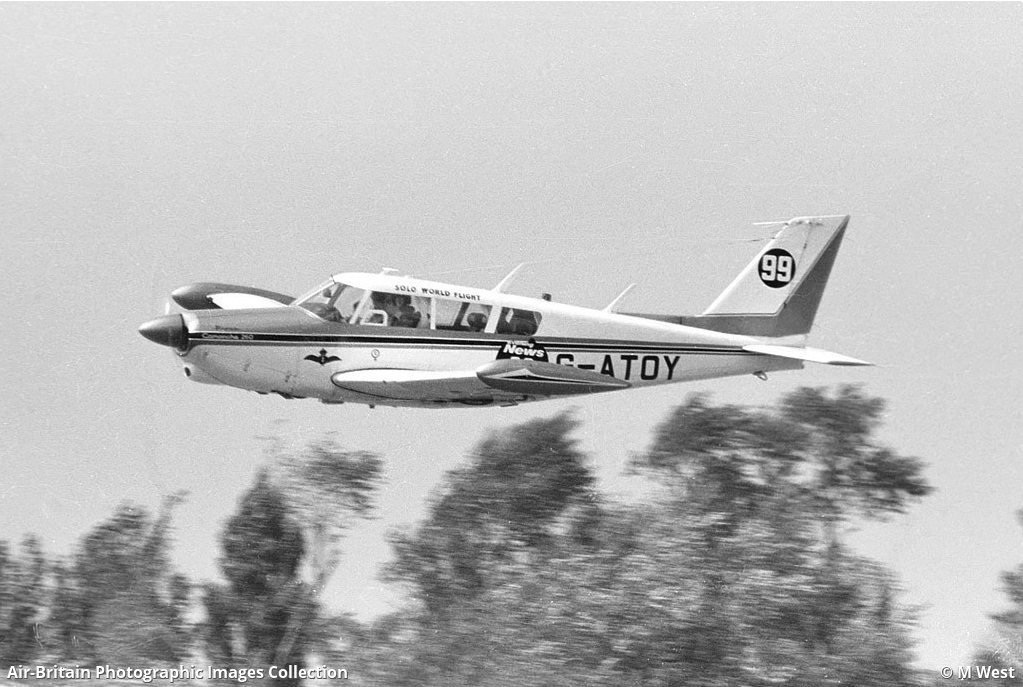 Myth Too was built by the Piper Aircraft Corporation in 1966 and was registered N8893P. It was a PA-24-260B Comanche, an all-metal 4–6 place, single-engine, low-wing monoplane with retractable tricycle landing gear. It is flown by a single pilot and can carry three passengers, though an additional two seats can be mounted at the rear of the passenger cabin.
The airplane is 25 feet, 3-7/16 inches (7.707 meters) long with a wingspan of 35 feet, 11-¾ inches (10.967 meters) with an overall height of 7 feet, 5-11/16 inches (2.278 meters). Empty weight is 1,728 pounds (783.8 kilograms) and maximum gross weight is 3,100 pounds (1,406.1 kilograms).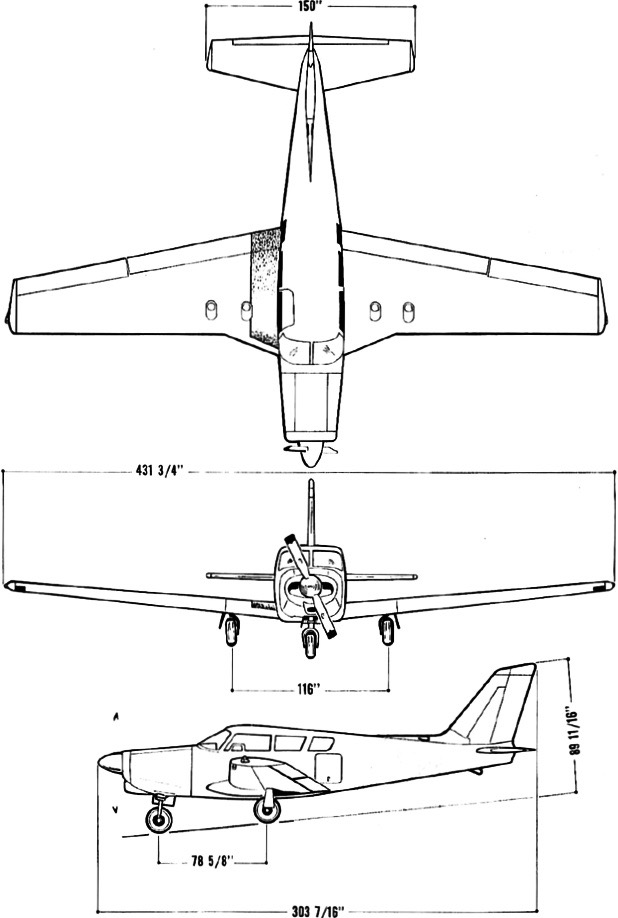 The Comanche B is powered by an air-cooled, fuel-injected 541.511-cubic-inch-displacement (8.874 liter) Lycoming IO-540-D4A5 6-cylinder overhead valve (OHV) horizontally-opposed engine with a compression ration of 8.5:1, rated at 260 horsepower at 2,700 r.p.m., driving a two-bladed Hartzell constant speed propeller through direct drive. The IO-540-D4A5 weighs 384 pounds (174 kilograms).
Cruise speed is 185 miles per hour (297.7 kilometers per hour). The range is 1,225 miles (1,971.5 kilometers) and the service ceiling is 19,500 feet (5,943.6 meters).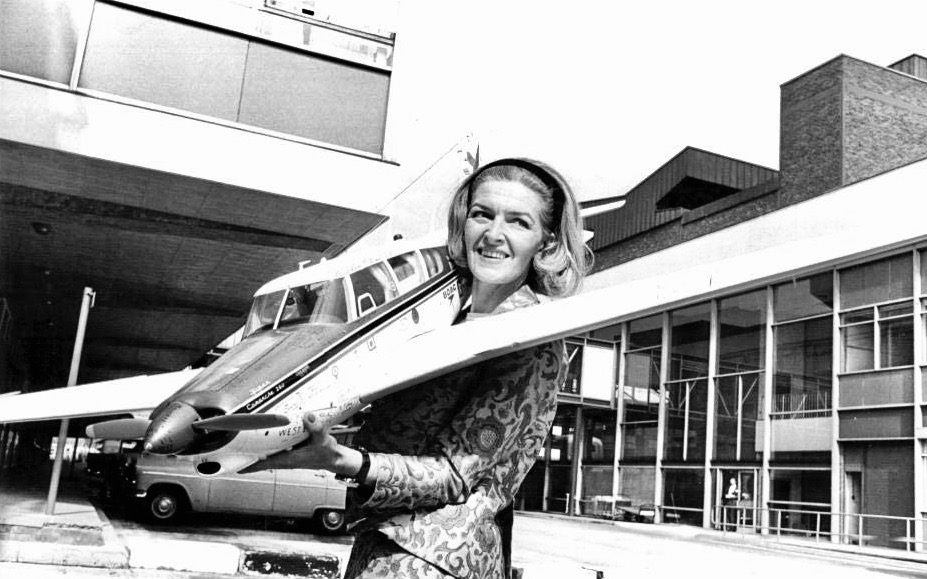 Sheila Scott sold G-ATOY in 1975. It was substantially damaged 6 March 1979 when the engine lost oil pressure then seized after taking off from Elstree Aerodrome, Hertfordshire (EGTR). There were no injuries. The wreck is in the collection of the Scottish National Museum of Flight, East Fortune, East Lothian, Scotland.
¹ Some sources give her birth year as 1927.
© 2020, Bryan R. Swopes