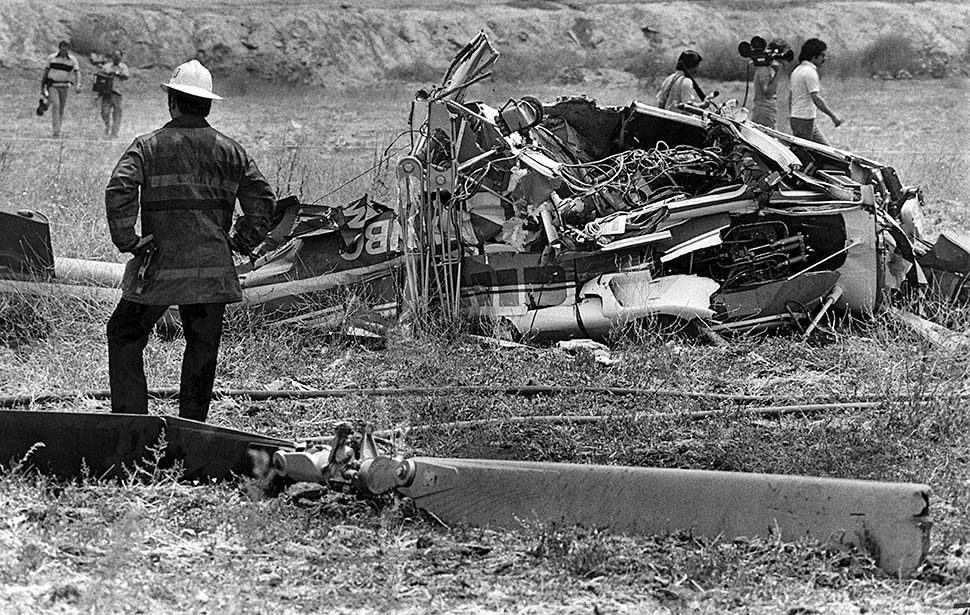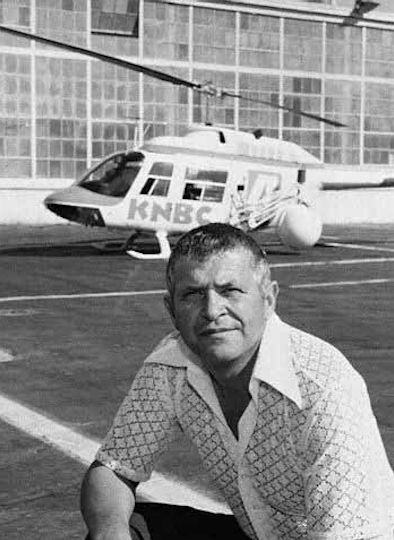 1 August 1977: Francis Gary Powers, a pilot and news reporter for KNBC Television (Channel 4) in Los Angeles, California, was flying the company's "Telecopter," a camera and transmitter-equipped Bell Model 206B Jet Ranger, N4TV. He and a cameraman, George R. Spears, had been reporting on the aftermath of the disastrous Sycamore Canyon Fire in Santa Barbara County and were returning to their base, the KNBC Heliport at the television studios near the Ventura Freeway in Burbank.
At approximately 12:35 p.m., PDT, (19:35 UTC), the JetRanger was eastbound, about 1 mile southwest of Van Nuys Airport (VNY). Powers called Van Nuys Tower and requested to land there as the helicopter was low on fuel. The last transmission was: "TV Four just lost—"
Francis Gary Powers was a highly-experienced airplane pilot. At the time of the crash, Powers had 7,193 total flight hours, with 381 hours in the Bell 206. He had attended the Bell 206B Pilot Transition Training Course at the Bell Helicopter Training School, Fort Worth, Texas.
When TDiA attended the Bell Helicopter Training Academy in 1981, the crash of Power's JetRanger was discussed by the school's instructors in great detail, and described Mr. Powers' last day from the moment he left home. The high-profile accident involving Bell's leading civil product had been thoroughly investigated by the National Transportation Safety Board (NTSB) and by Bell's own experts. ¹
Powers, returning from covering the fire in Santa Barbara for Channel 4 News, flew past the Santa Barbara Municipal Airport (SBA), Oxnard Airport (OXR), and Camarillo Airport (CMA), all of which were almost directly along his course, and all of which could have provided fuel for the Bell 206.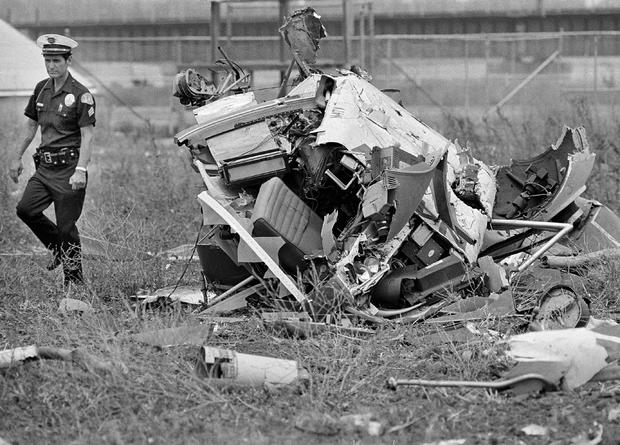 Powers passed those airports, but just a few miles short of his destination, 1 mile (1.6 kilometers) to the southwest of Van Nuys Airport (VNY), the busiest general aviation airport in the United States, the helicopter's turboshaft engine stopped because of fuel starvation. The JetRanger crashed in an open field. Both Powers and his cameraman, George Robert Spears, were killed.
Examination of news photographs of the wreck show that the JetRanger was completely destroyed on impact. It appears to have struck the ground in a nose-down attitude. Surprisingly, damage to the main rotor assembly is slight, with no twisting, tearing, or failure of the doublers at the blade root, as are commonly seen.
An engine failure over a large, level open space, should have resulted in no damage to the aircraft or injuries to its occupants. The autorotation characteristics of the Bell 206-series helicopters are excellent, among the best of any helicopter. The extent of the damage to the airframe, though, when compared to the relatively slight damage to the main rotor assembly, convinces TDiA that the helicopter was not in autorotation, but in free fall. The main rotor blades were not turning within the autorotation r.p.m. range of 355–440 r.p.m.
There are reports that Powers turned the helicopter away from a group of children playing in the open field, but this would not have been possible with the main rotor turning at the very low rotational speeds demonstrated by the lack of twist damage.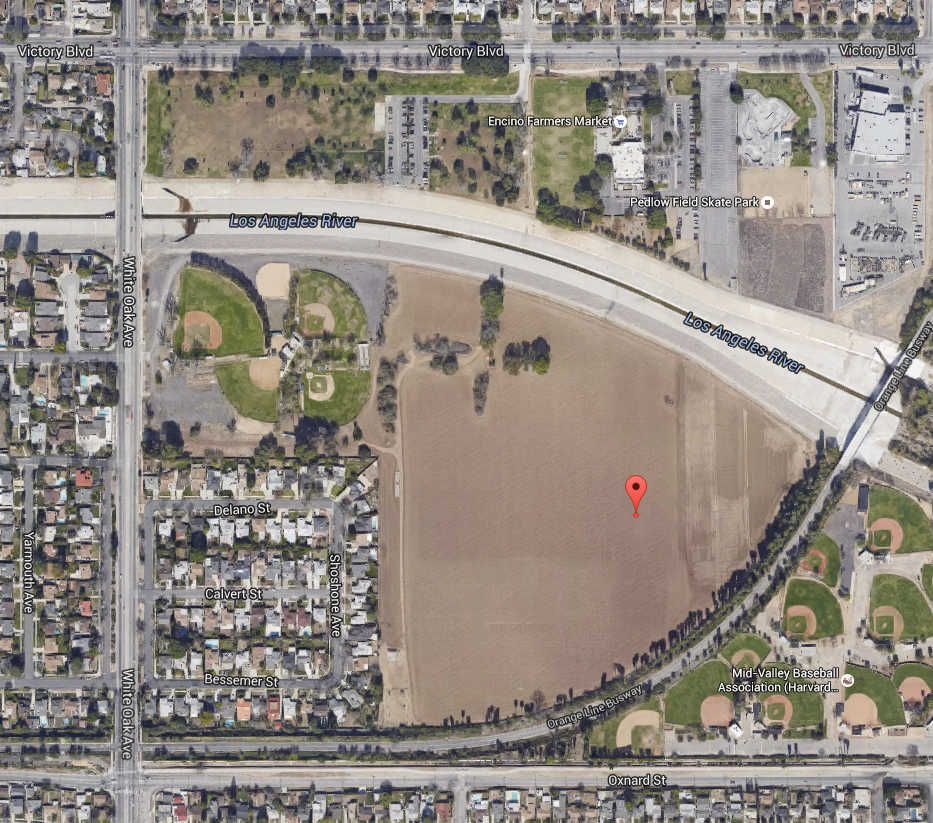 This crash was caused by pilot error.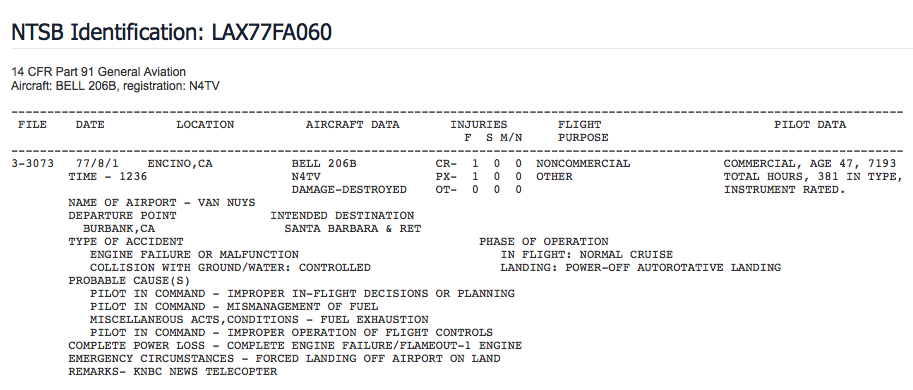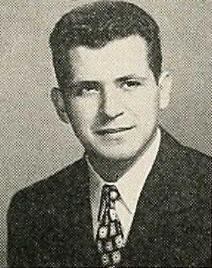 Francis Gary Powers was born 17 August 1929 in Letcher County, Kentucky. He was the son of Oliver Windfield Powers, a mortarman in the coal industry, and Ida Melinda Ford Powers.
Powers attended Milligan College at Elizabethton, Tennessee, from 1947 to 1950. He studied biology. He was a member of the school's pre-med club, and was junior class manager of the intramural council. He was also on the varsity track team.
Francis Gary Powers entered United States Air Force in 1950, trained as a pilot and was commissioned in 1952. He flew the Republic F-84G Thunderjet fighter bomber with the 468th Strategic Fighter Squadron, 506th Strategic Fighter Wing, at Turner Air Force Base, Albany, Georgia. He received special training in delivery of the Mark 7 tactical nuclear weapon at Kirkland Air Force Base, Albuquerque, New Mexico.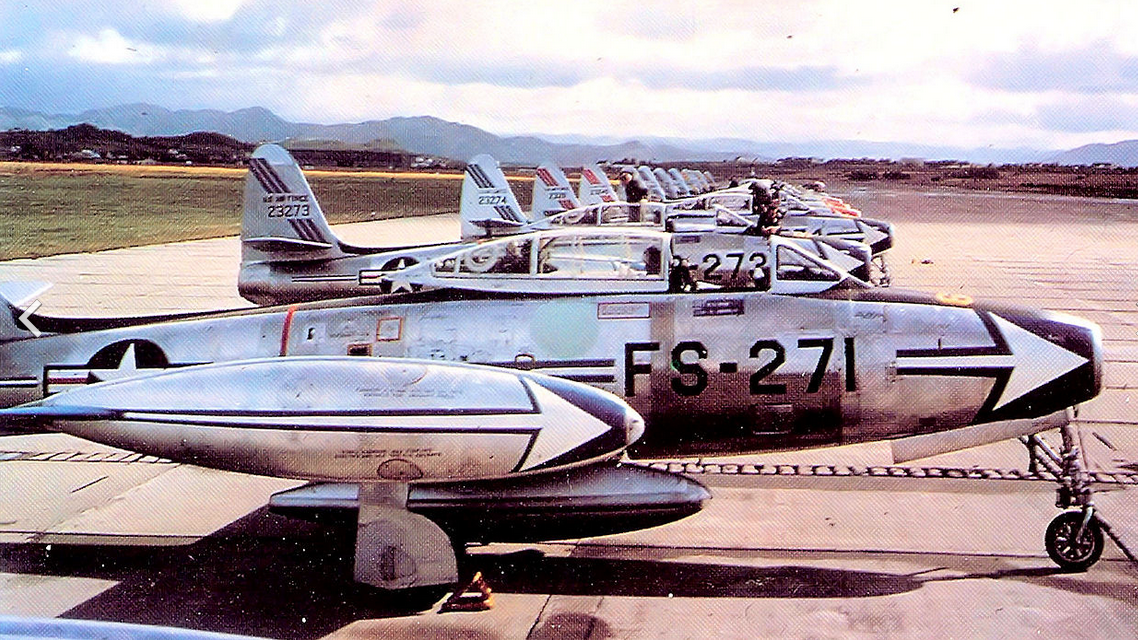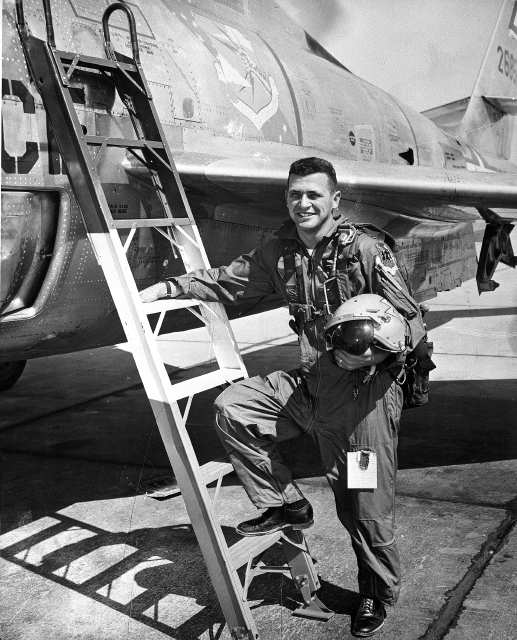 In 1956, 1st Lieutenant Powers was released from the U.S. Air Force to participate in the Central Intelligence Agency's Project Aquatone. He was now a civilian government employee, although he was promised that he could return to the Air Force and that he would keep his seniority and would be promoted on schedule.
Francis Gary Powers gained world-wide notoriety when the Lockheed U-2A he was flying,  "Article 360," (USAF serial number 56-6693) was shot down over Russia, 1 May 1960. Powers was captured and held prisoner at the notorious Lubyanka Prison where he underwent 62 days of interrogation at the hands of the Komitet gosudarstvennoy bezopasnosti (the Committee for State Security, or simply, the KGB). Powers was placed on trial in Moscow and was convicted of espionage. He was sentenced to prison for ten years.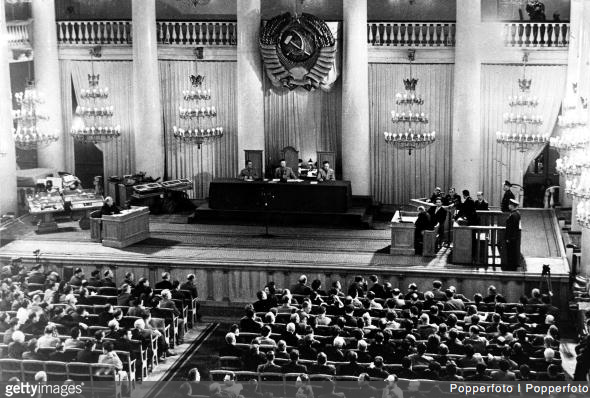 After almost two years, he was exchanged for William August Fisher, (AKA Rudolf Ivanovich Abel, Vilyam Genrikhovich Fisher) a long-time Soviet intelligence officer that had been caught in the United States in 1957. [This story was recounted in the recent motion picture, "Bridge of Spies," which starred Tom Hanks. The film received six Academy Award nominations in 2015.]
After his release from the Soviet Union, Powers was employed as a test pilot for Lockheed, 1962–1970. He then became an airborne traffic and news reporter for several Los Angeles-area radio and television broadcast stations.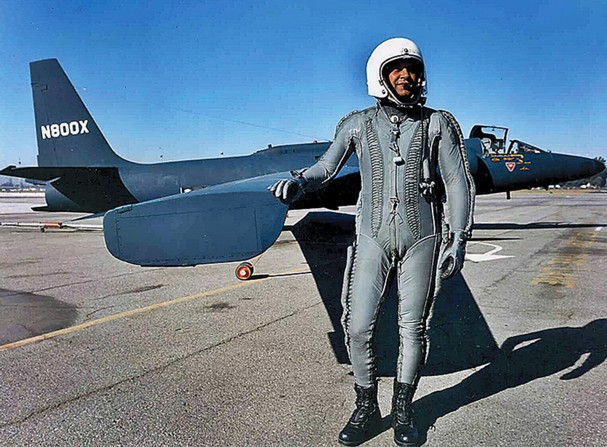 Gary Powers and his first wife, Barbara Gay Powers, divorced in 1963. He then married Claudia Edwards Downey at Fauquier, Virginia, 26 October 1963. This was also her second marriage. They would have a son, Francis Gary Powers II. (Mrs. Barbara Powers remarried in 1964.)
On 24 November 1986, the Distinguished Flying Cross was awarded posthumously to Powers "For Extraordinary Achievement While Participating in Aerial Flight 1 May 1960." After reviewing his record at the request of his son, Francis Gary Powers, Jr., on 15 February 2000, the U.S. Air Force retroactively promoted him to the rank of Captain, effective 19 June 1957, and further credited his military service to include 14 May 1956–1 March 1963, the time he was with the CIA. The award of the Prisoner of War Medal was also authorized.
On June 15, 2012, General Norton Schwartz, Chief of Staff of the Air Force, awarded Captain Francis Gary Powers the Silver Star (posthumous).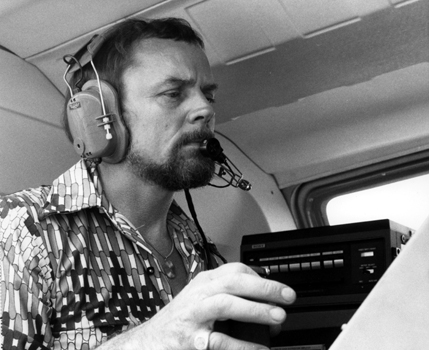 George Robert Spears was born at Chicago, Illinois, 17 July 1934, the fourth of five children of William E. and Nora Neelom Spears. He married Annette A. Montalbano in Chicago, 26 May 1956. They had three children and lived at Northridge, California. He had worked for KNBC since June 1976.
N4TV was built as a Bell Model 206A JetRanger, serial number 433, at Hurst, Texas, in 1969. It was first owned by the Los Angeles, California, independent television station KTLA (Channel 5), and registered N555TV. The helicopter was later upgraded to the Model 206B standard with the installation of a more powerful Allison 250-C20 engine. When purchased by KNBC, a National Broadcasting Company affiliate, 433 was reregistered N4TV.
The Bell Model 206B JetRanger is a 5-place, single-engine, light civil helicopter based on Bell Helicopter Company's unsuccessful OH-4 entrant for the U.S. Army's Light Observation Helicopter (LOH). It is flown by a single pilot in the right front seat. Dual flight controls can be installed for a second pilot. The helicopter is 39 feet, 8 inches (12.090 meters) long, with rotors turning. On standard skid landing gear, the overall height is 9 feet, 4 inches (2.845 meters). The main rotor has a diameter of 33 feet, 4 inches (10.262 meters) and turns counterclockwise (as seen from above) at 394 r.p.m. (100% NR). The empty weight is approximately 1,700 pounds (771 kilograms), depending on installed equipment, and its maximum gross weight is 3,200 pounds (1,451.5 kilograms).
The 206A was powered by an Allison 250-C18 turboshaft engine rated at 370 shaft horsepower at 6,016 r.p.m., and derated to 317 s.h.p., the transmission's limit. The later 206B and 206B-2 had a 400 horsepower 250-C20 engine, and 206B-3s had 250-C20B, -C20J or -C20R engines installed, which produced 420 shaft horsepower. The helicopter's transmission, however, is limited to 317 horsepower input.)
The JetRanger has a maximum speed of 150 miles per hour (241 kilometers per hour). Its best rate of climb is at 60 miles per hour (97 kilometers per hour) and best glide distance is at 80 miles per hour (129 kilometers per hour). The service ceiling is 13,500 feet (4,115 meters) and maximum range is 430 miles (692 kilometers).
Note: The Model 206A-1 was adopted by the U.S. Army as the OH-58A Kiowa. Though very similar in appearance to the Model 206A and 206B, the OH-58A differs significantly. Few of the parts are interchangeable between the types.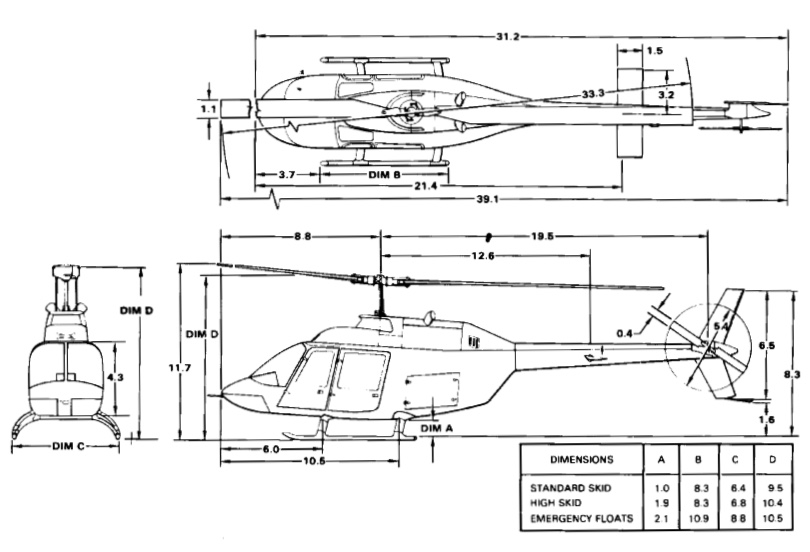 Between 1967 and 2010, Bell Helicopter built 4,491 JetRangers and 2,275 OH-58 Kiowas. Nealy 1,000 more were built under license by other manufacturers.
¹ TDiA requested the official NTSB accident investigation report nearly three years ago, and though the request received immediate acknowledgement, the report has not yet been provided.)
UPDATE: 2 years, 11 months and 23 days after TDiA's Freedom of Information Act (FOIA) request, the government responded, saying that all accident records for 1977 were destroyed. They were only kept for seven years during that time.
© 2018, Bryan R. Swopes