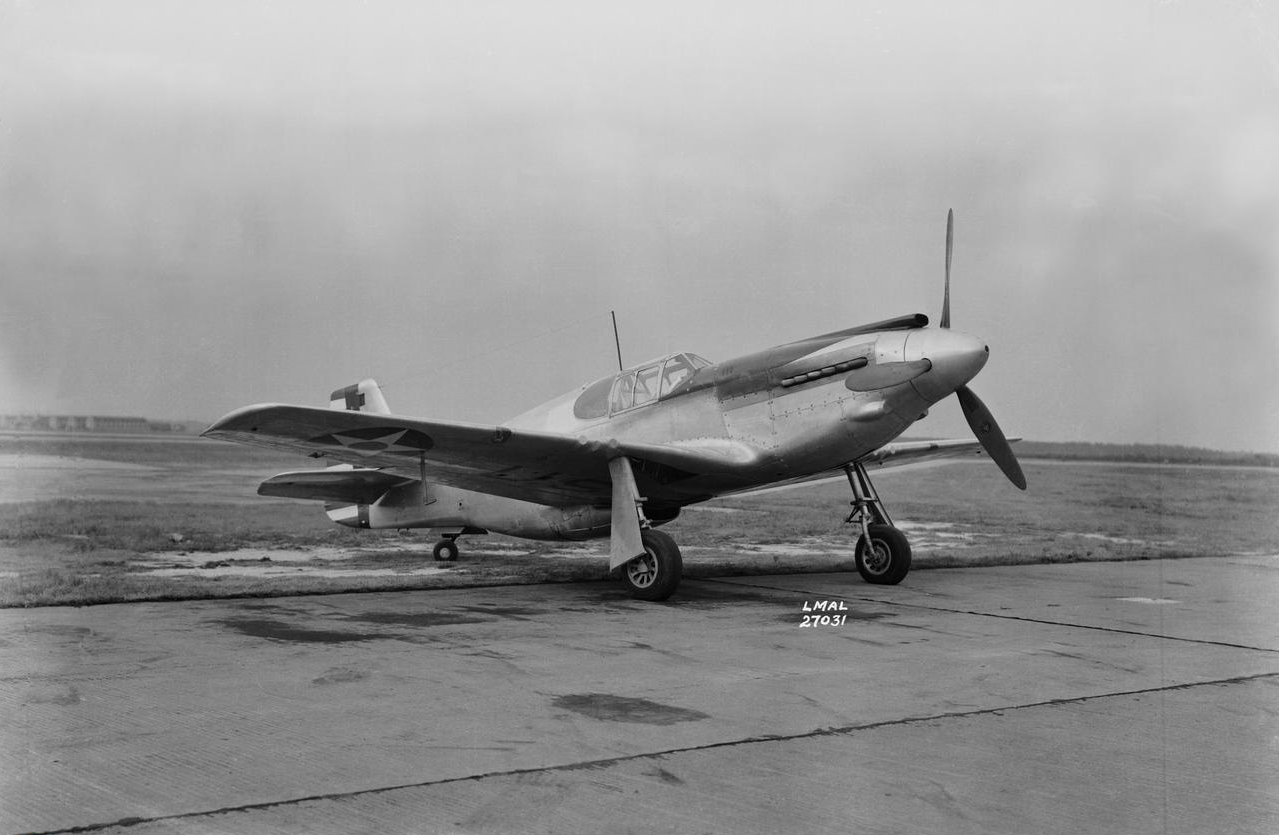 29 December 1941: The first North American Aviation XP-51 fighter prototype, Air Corps serial number 41-038, arrived at the National Advisory Committee for Aeronautics Langley Memorial Aeronautical Laboratory, Langley Field, Hampton, Virginia, for flight testing. This airplane was the fourth production Royal Air Force Mustang Mk.I, North American serial number 73-3101.
The test program resulted in an improved aileron design which significantly improved the Mustang's maneuverability. The new aileron was used on all production models.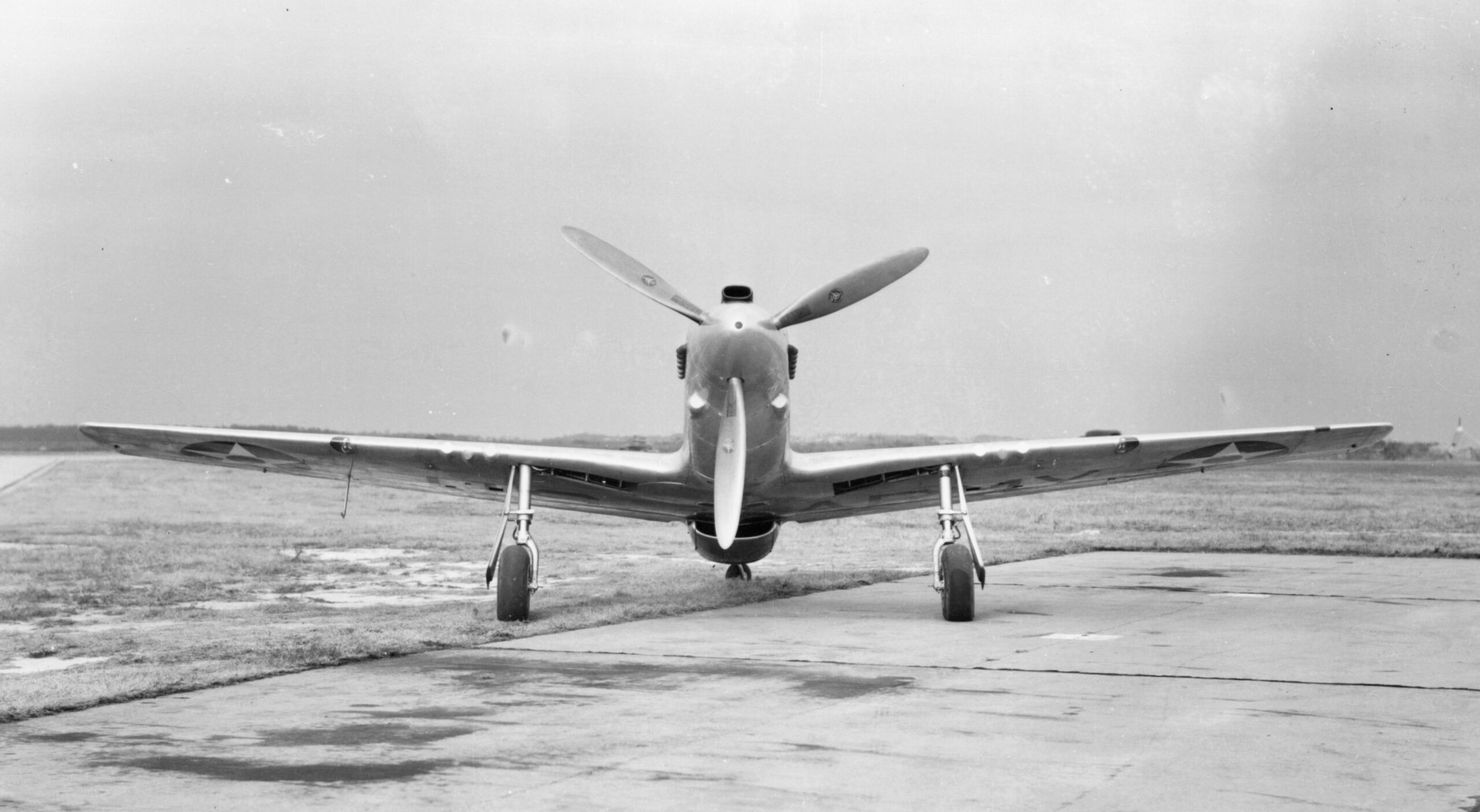 41-038 was returned to Wright Field on 2 November 1942. The second XP-51, 41-039, arrived at Langley in March 1943 for continued testing.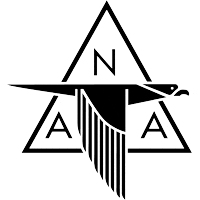 The Mustang Mk.I (NAA Model NA-73) was a single-place, single-engine fighter of all metal construction. It was 32 feet, 3 inches (9.830 meters) long with a wingspan of 37 feet, ½-inch (11.290 meters) and overall height of 12 feet, 2½ inches (3.719 meters). The airplane's empty weight was 6,280 pounds (25,848.6 kilograms) and loaded weight was 8,400 pounds (3,810.2 kilograms).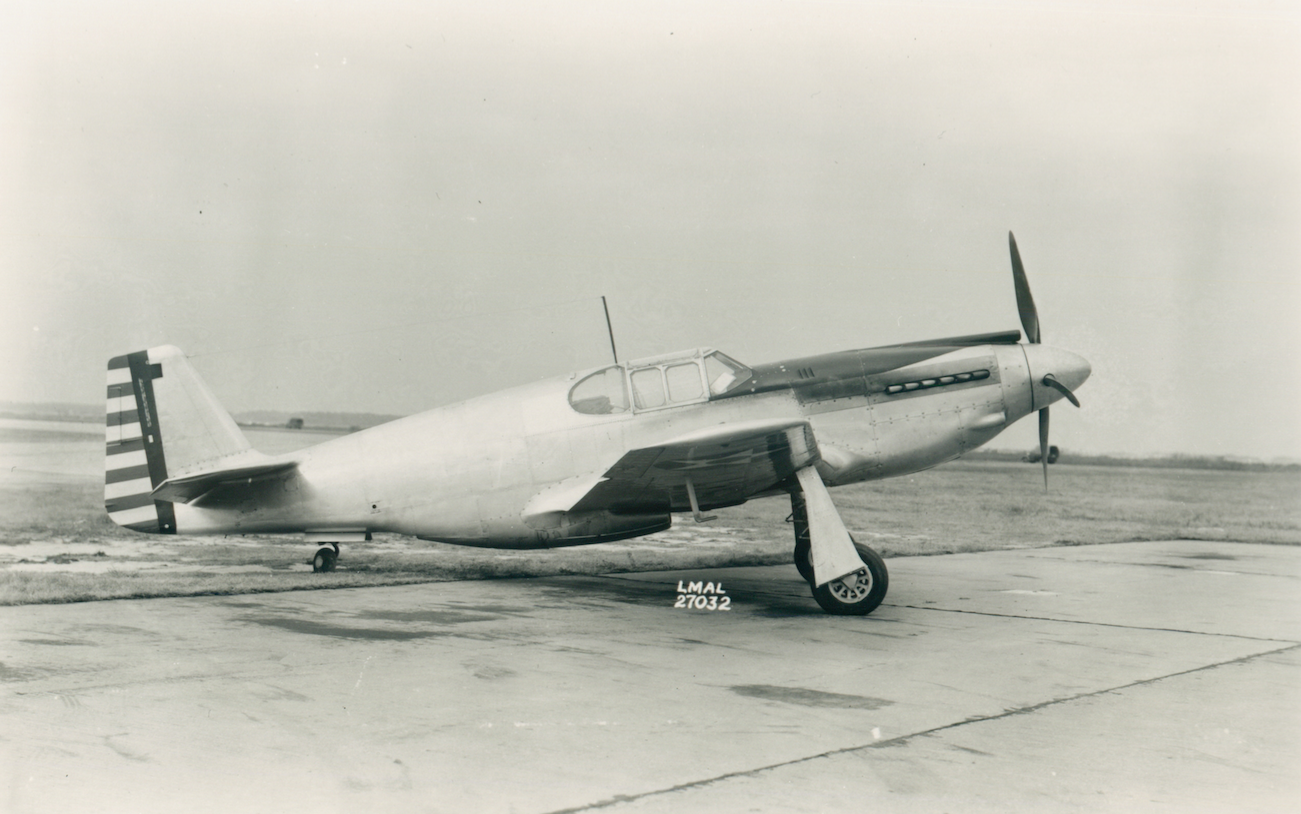 The Mustang Mk.I/XP-51 was powered by a liquid-cooled, supercharged 1,710.60-cubic-inch-displacement (28.032 liter) Allison Engineering Company V-1710-F3R (V-1710-39) single overhead cam 60° V-12 engine, with a compression ratio of 6.65:1 and a single-stage, single-speed supercharger. This was a right-hand tractor engine (the V-1710 was built in both right-hand and left-hand configurations) which drove a 10 foot, 6 inch (3.200 meter) diameter, three-bladed, Curtiss Electric constant-speed propeller through a 2.00:1 gear reduction.
The V-1710-39 had a Normal Power rating of 880 horsepower at 2,600 r.p.m. at Sea Level; Take Off Power rating of 1,150 horsepower at 3,000 r.p.m. at Sea Level, with 44.5 inches of manifold pressure (1.51 Bar), 5 minute limit; and a War Emergency Power rating of 1,490 horsepower at 3,000 r.p.m., with 56 inches of manifold pressure (1.90 Bar). The V-1710-F3R was 3 feet, ¾ inches (0.934 meters) high, 2 feet, 5-9/32 inches (0.744 meters) wide and 7 feet, 1-5/8 inches (2.175 meters) long. It had a dry weight of 1,310 pounds (594 kilograms).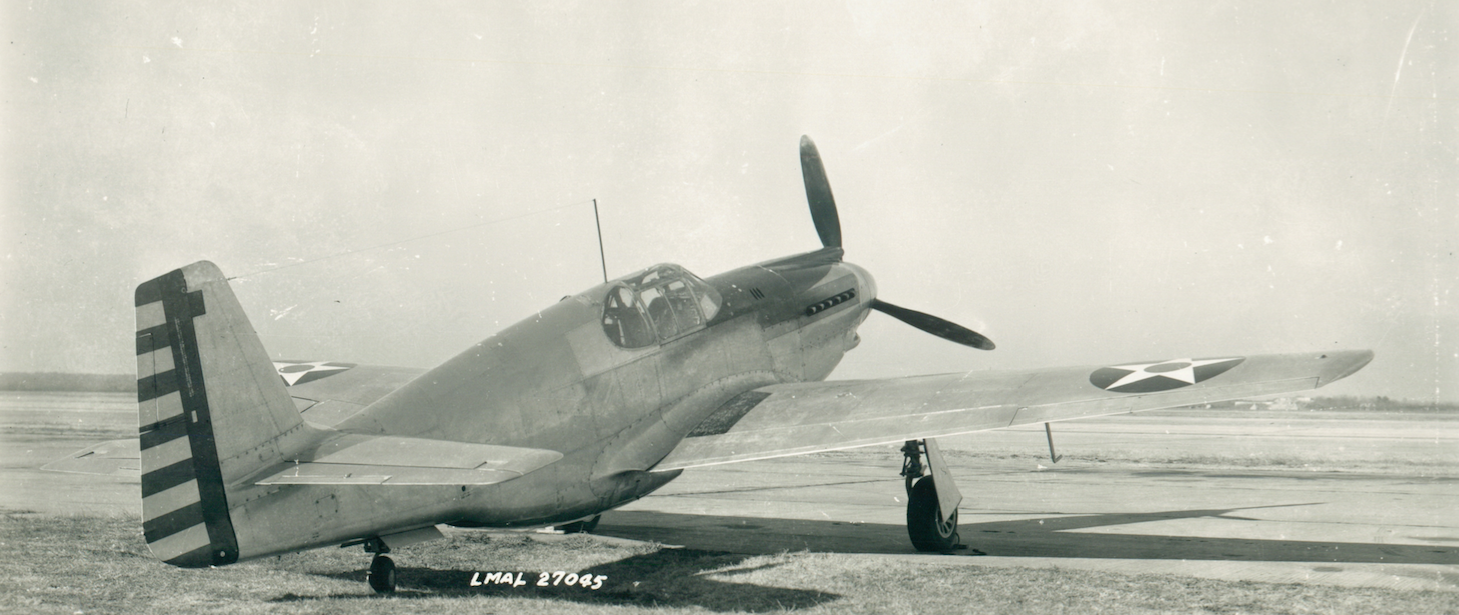 The XP-51 tested at Wright Field had a maximum speed of 382.0 miles per hour (614.8 kilometers per hour) at 13,000 feet (3,962 meters) at wide open throttle, and cruise speed of 300 miles per hour (483 kilometers per hour).
Below 20,000 feet (6,096 meters), the Mustang was the fastest fighter in the world. The Mk.I was 30 m.p.h. (48 kilometers per hour) faster than its contemporary, the Curtiss P-40 Warhawk, though both used exactly the same engine. Below 15,000 feet (4,572 meters), the Mustang was also 30–35 m.p.h (48–56 km/h) faster than a Supermarine Spitfire, which was equipped with the more powerful Roll-Royce Merlin V-12.
The service ceiling was 30,800 feet (9,388 meters) and range was 750 miles (1,207 kilometers).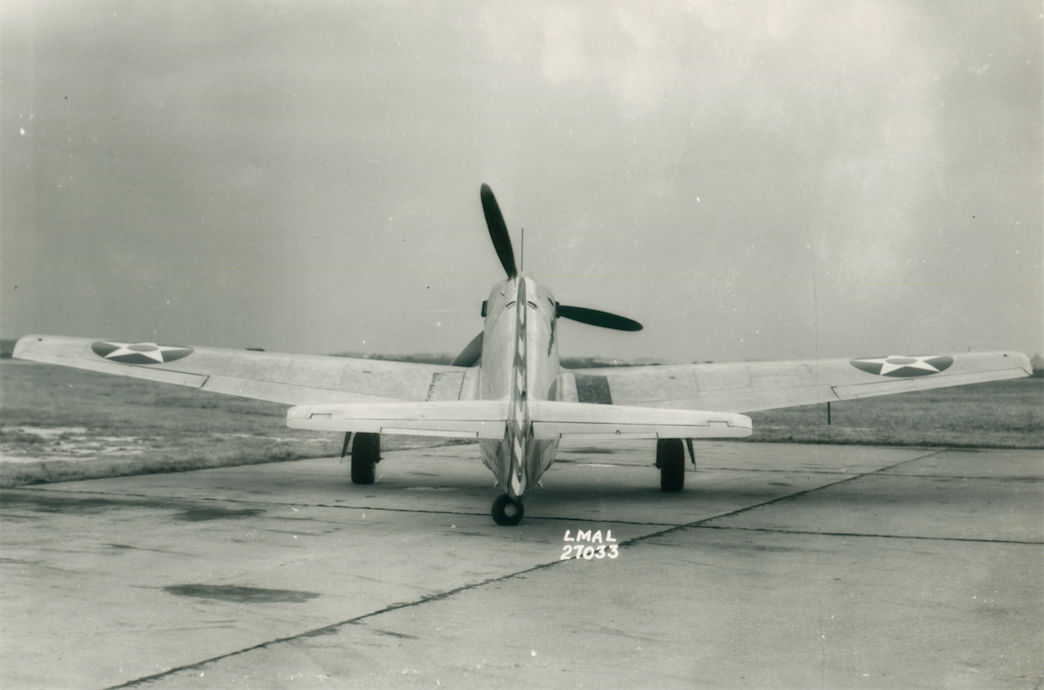 Armament consisted of two synchronized Browning AN-M2 .50-caliber machine guns mounted in the nose under the engine and firing through the propeller, and two more .50-caliber and four Browning .303 Mk.II machine guns in the wings.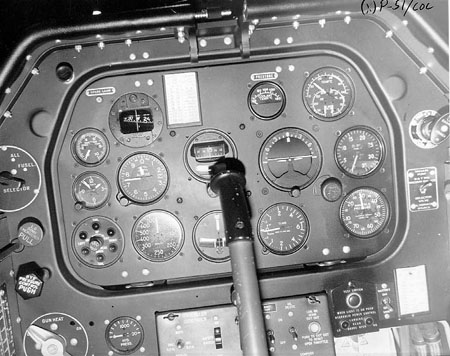 Two Mustang Mk.Is, AG348 and AG354, were taken from the first RAF production order and sent to Wright Field for testing by the U.S. Army Air Corps. These airplanes, assigned Air Corps serial numbers 41-038 and 41-039, were designated XP-51. They would be developed into the legendary P-51 Mustang. In production from 1941 to 1945, a total of 16,766 Mustangs of all variants were built.
North American XP-51 41-038 was transferred to the Smithsonian Institution National Air and Space Museum. It was restored in 1976. It is now in the collection of the EAA AirVenture Museum, Oshkosh, Wisconsin. It has a current FAA registration number, N51NA.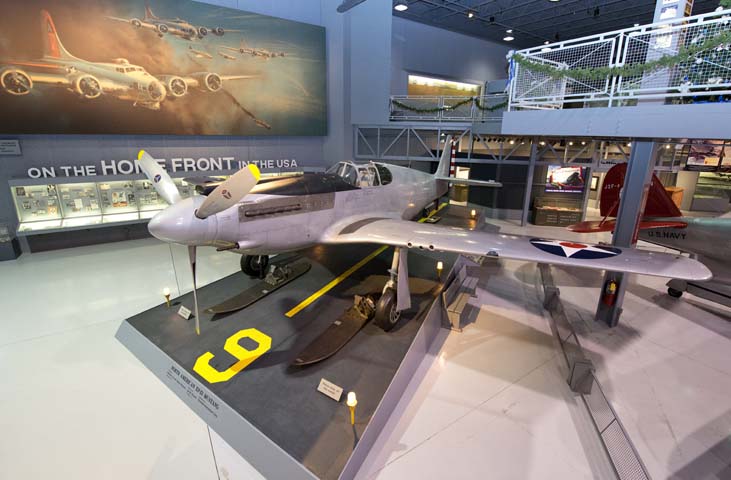 © 2018, Bryan R. Swopes