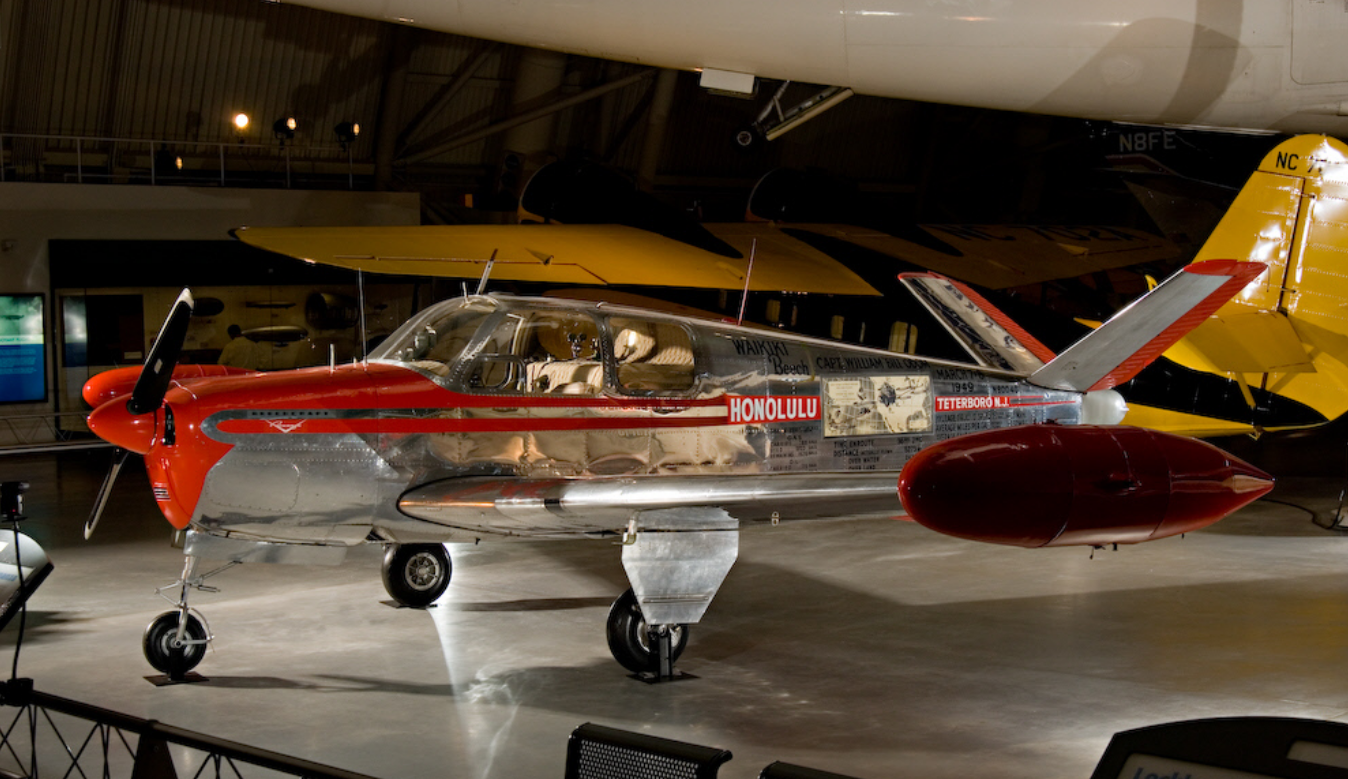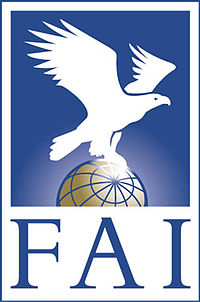 6–8 March 1949: William Paul Odom, a former captain in the U.S. Army Air Corps who had flown "The Hump" during World War II, departed Honolulu Airport on the island of Oahu, Territory of Hawaii, flying the fourth prototype Beechcraft Model 35 Bonanza, N80040, which he had named Waikiki Beech, enroute to Teterboro, New Jersey, non-stop. He arrived there after 36 hours, 1 minute, setting a Fédération Aéronautique Internationale (FAI) World Record for Distance in a Straight Line of 7,977.92 kilometers (4,957.24 miles),¹ averaging 137.64 miles per hour (221.5 kilometers per hour). The Bonanza had 12 gallons (45.4 liters) of gasoline remaining, having consumed 272.25 gallons (1,030.6 liters).
The Hawaii Aeronautics Commission Annual Report mentioned the flight:
March 1949
     4—Bill Odom returns for second attempt of Honolulu-New York non-stop flight.
     6—Bill Odom leaves on second Honolulu-New Jersey non-stop flight and lands at Teterboro, New Jersey on March 8, exactly 36 hours and 1 minute after leaving Honolulu Airport, setting a new distance record of 4,957.24 miles for light airplane and longest non-stop solo flight in his converted Beech Bonanza plane which was appropriately christened "Waikiki Beech." Flight was made with only $75 worth of gasoline.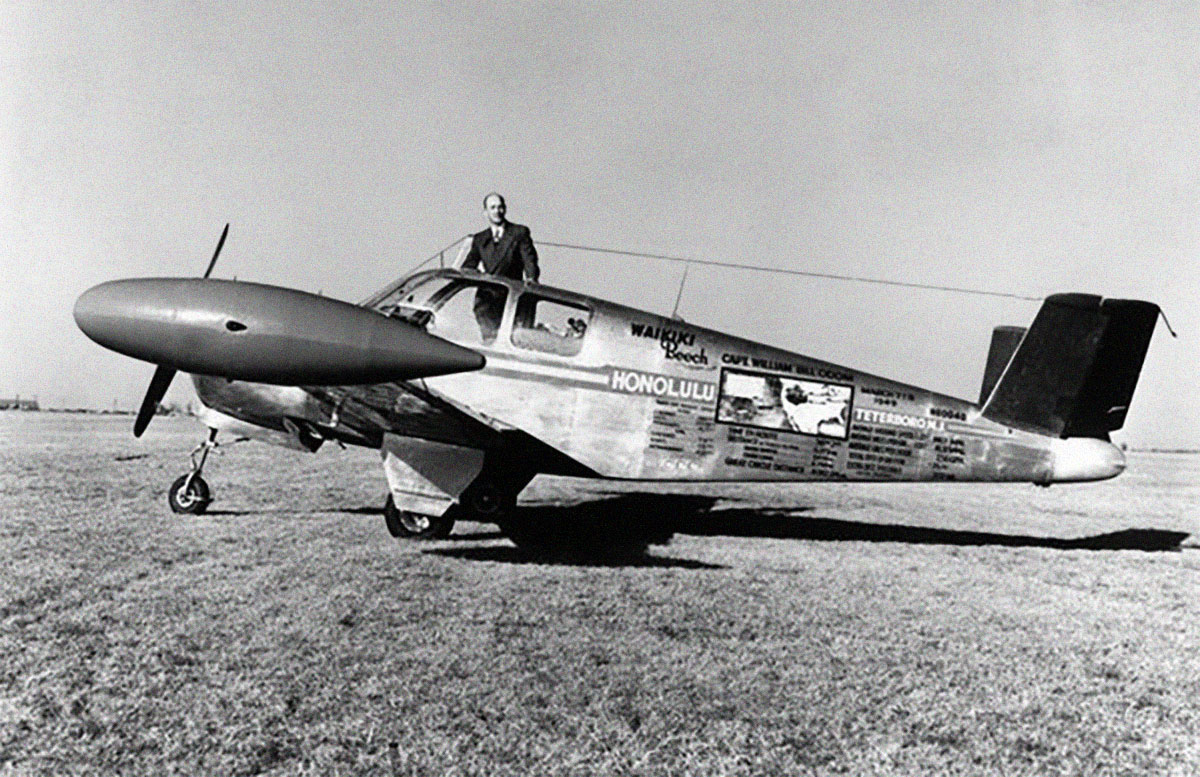 N80040 was the fourth prototype Beechcraft Model 35 Bonanza. (The first two were static test articles.)
The Beechcraft Model 35 Bonanza is an all-metal, single-engine, four-place light civil airplane with retractable landing gear. The Bonanza has the distinctive V-tail with a 30° dihedral which combined the functions of a conventional vertical fin and rudder, and horizontal tail plane and elevators.
The Model 35 was 25 feet, 2 inches (7.671 meters) long with a wingspan of 32 feet, 10 inches (10.008 meters) and height of 6 feet, 6½ inches (1.994 meters). It had an empty weight of 1,458 pounds (661 kilograms) and gross weight of 2,550 pounds (1,157 kilograms.)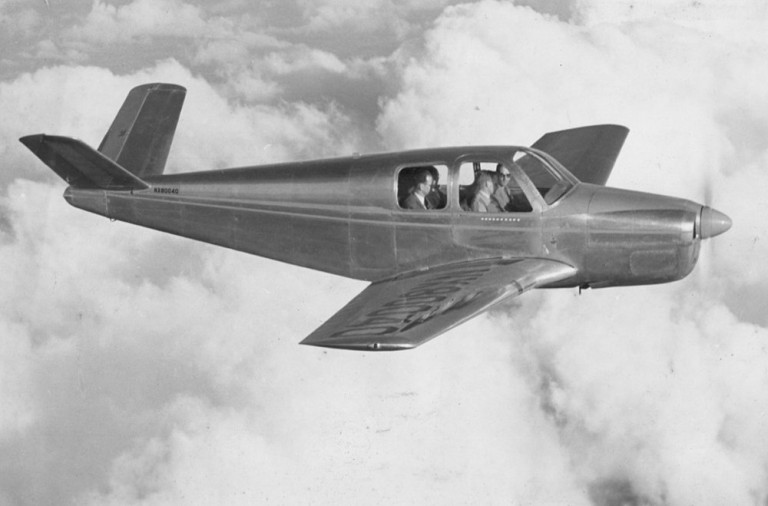 NX80040, s/n 4, and the following production models were powered by an air-cooled, 471.24-cubic-inch-displacement (7.72 liter) Continental Motors, Inc., E185 horizontally-opposed 6-cylinder engine. This engine was rated at 165 horsepower at 2,050 r.p.m. (NX80150, s/n 3, had been equipped with a 125-horsepower Lycoming O-290-A.) The Bonanza had a two-bladed electrically-controlled variable pitch Beechcraft R-100 propeller with a diameter of 7 feet, 4 inches (2.235 meters) made of laminated wood.
The "V-tail Bonanza" had a maximum speed of 184 miles per hour (296 kilometers per hour) at Sea Level, and a cruise speed of 175 miles per hour (282 kilometers per hour) at 10,000 feet (3,048 meters). Its service ceiling was 18,000 feet (5,486 meters). With full fuel, 40 gallons (151.4 liters), the airplane had a range of 750 miles (1,207 kilometers).
The Beechcraft 35 was in production from 1947 to 1982. More than 17,000 Model 35s and the similar Model 36 were built.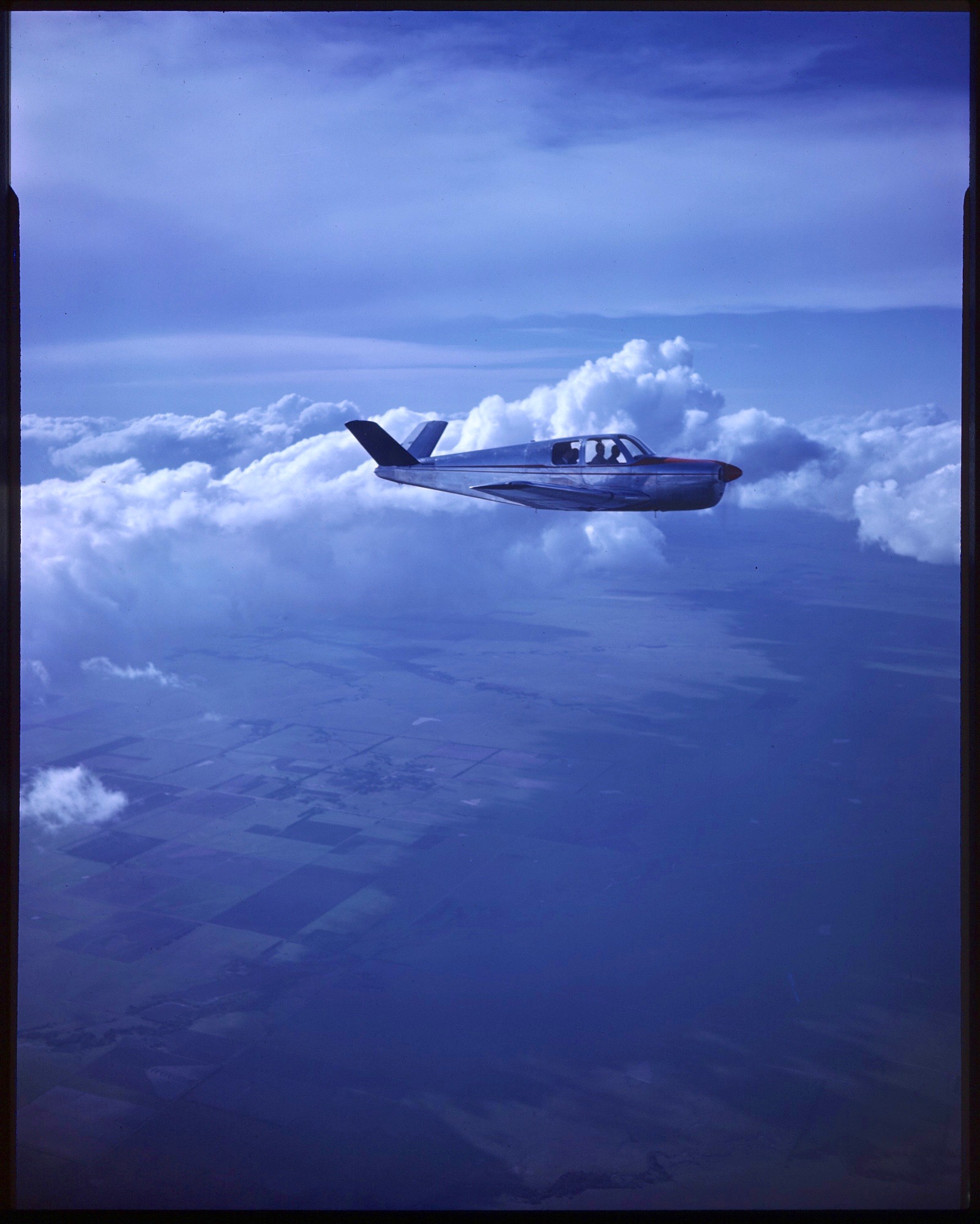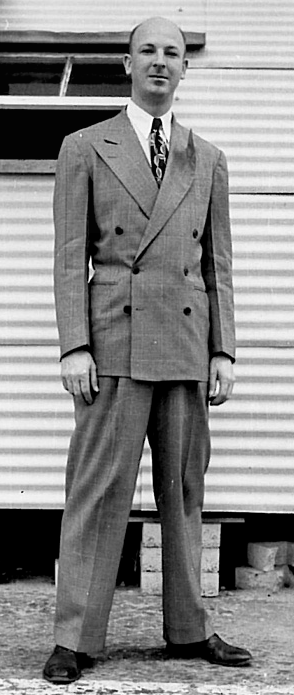 William Paul Odom was born at Raymore, Missouri, 21 October 1919, He was the first of three children of Dennis Paul Odom, a farmer, and Ethel E. Powers Odom.
Odom, then an airport radio operator, married Miss Dorothy Mae Wroe at Brentwood, Pennsylvania, 3 December 1939.
Odom flew for the Chinese National Aviation Corporation (CNAC) from 1944 to 1945, flying "The Hump," the air route over the Himalayas from India to China.
William P. Odom had flown a Douglas A-26B Invader, NX67834, named Reynolds Bombshell, around the world in 3 days, 6 hours 55 minutes, 56 seconds, 12–16 April 1947. He made a second around the world flight, 7–11 August 1947, again flying the A-26. The duration of this second trip was 3 days, 1 hour, 5 minutes, 11 seconds. (Neither flight was recognized as a record by the FAI.)
In April 1948, Odom flew a Consolidated C-87A-CF Liberator Express transport for the Reynolds Boston Museum China Expedition.
Odom had made another FAI World Record flight with Waikiki Beech, from from Honolulu, to Oakland, California, an official distance of 3,873.48 kilometers (2,406.87 miles).²
With these records and record attempts, Bill Odom persuaded Jackie Cochran to buy a radically-modified P-51C Mustang named Beguine (NX4845N) for him to fly at the 1949 National Air Races at Cleveland Municipal Airport, Ohio.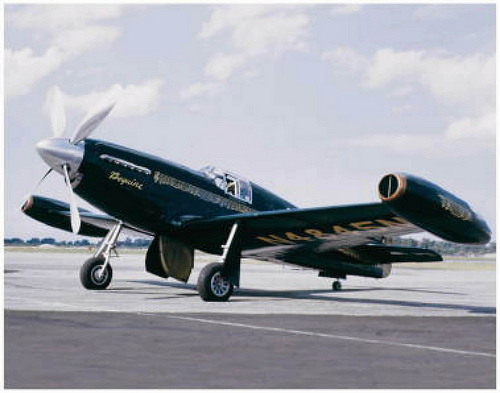 Though he had never flown in a pylon race, Odom had qualified the P-51 Beguine for the 105 mile Sohio Trophy Race, held 3 September 1949. He won the race, averaging 388.393 miles per hour (625.058 kilometers per hour. He had also entered the Thompson Trophy Race, qualifying with a speed of 405.565 miles per hour (652.694 kilometers per hour.)
The Thompson Trophy Race was held on 5 September. On the second lap, Odom's P-51 went out of control and crashed into a house near the airport. Bill Odom, along with a woman and child on the ground, were killed.
William Paul Odom's remains were buried at the Friendship Cemetery, Columbus, Mississippi.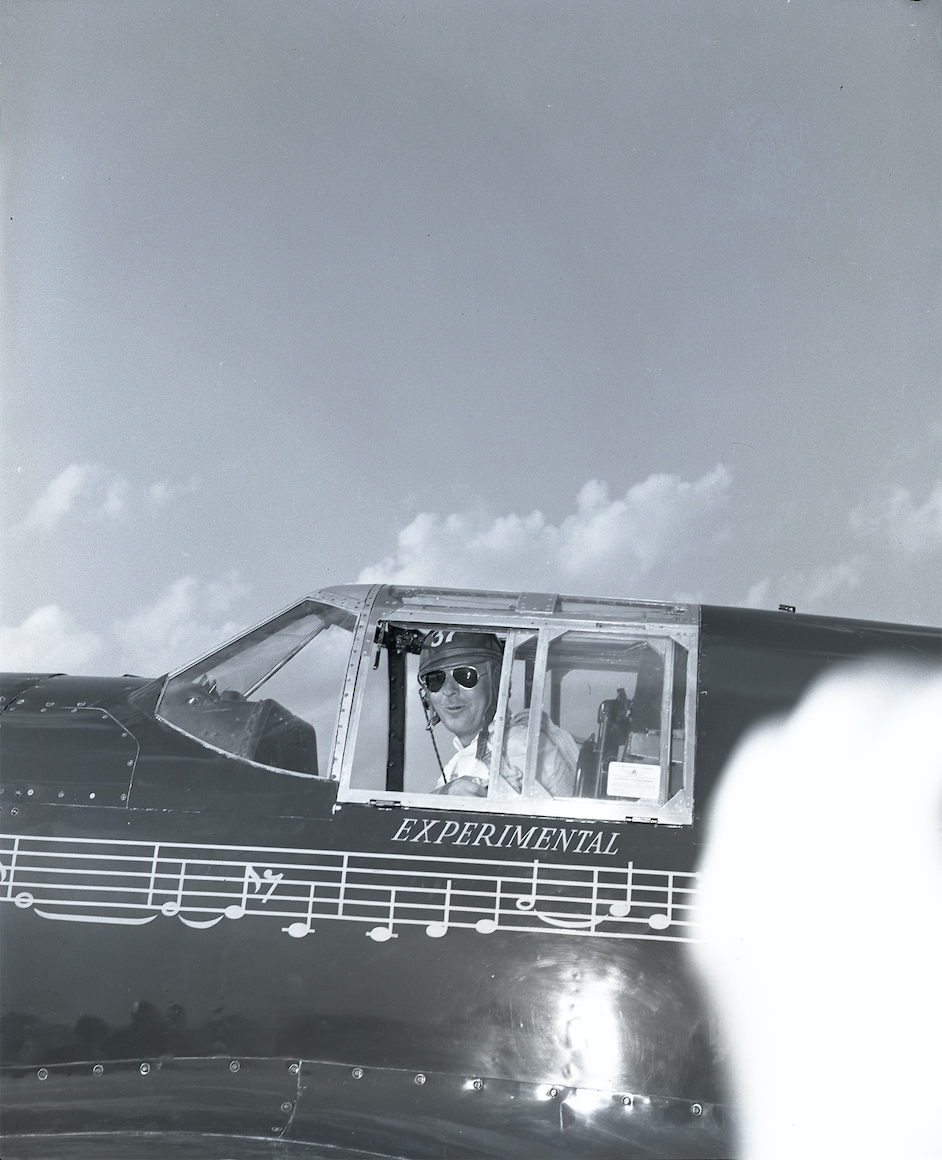 ¹ FAI Record File Number 9112
² FAI Record File Number 14512
© 2019, Bryan R. Swopes