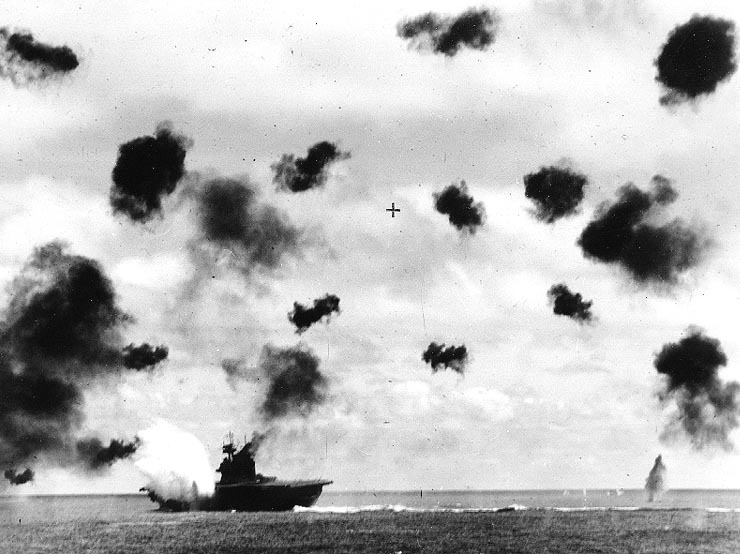 4 June 1942: The Battle of Midway: By the afternoon American planes had heavily damaged three Japanese Aircraft carriers. They would later sink. Planes from the fourth carrier, IJN Hiryu, were launched to attack the American aircraft carriers.
USS Yorktown (CV-5) was hit by two aerial torpedoes from Nakajima B5N torpedo bombers. She listed sharply, lost power and was out of action. She would later be sunk by the Japanese submarine I-168. Hiryu was attacked by U.S. Navy SBD Dauntless dive bombers and was badly damaged, set on fire, and sank later in the day.
The Battle of Midway was not over. It would go on until 7 June. However, the outcome was clear. Midway was a decisive American victory.
The Americans lost 1 aircraft carrier and 1 destroyer, about 150 aircraft, with 307 soldiers, sailors and airmen killed. The island outpost was saved and would never again be seriously threatened.
The Imperial Japanese Navy lost 4 aircraft carriers and one cruiser, with other warships, including battleships, so heavily damaged that they were out of the war for some time. Also lost were 248 aircraft and 3,057 sailors and airmen killed.
For the rest of the War, the Japanese Navy suffered from the loss of these highly experienced naval aviators. Though they could replace the men, they could not replace their years of combat experience. From this point forward, the Empire of Japan was on the defensive with its defeat inevitable.
The Battle of Midway was the most decisive naval battle in history. It was fought almost entirely by aircraft.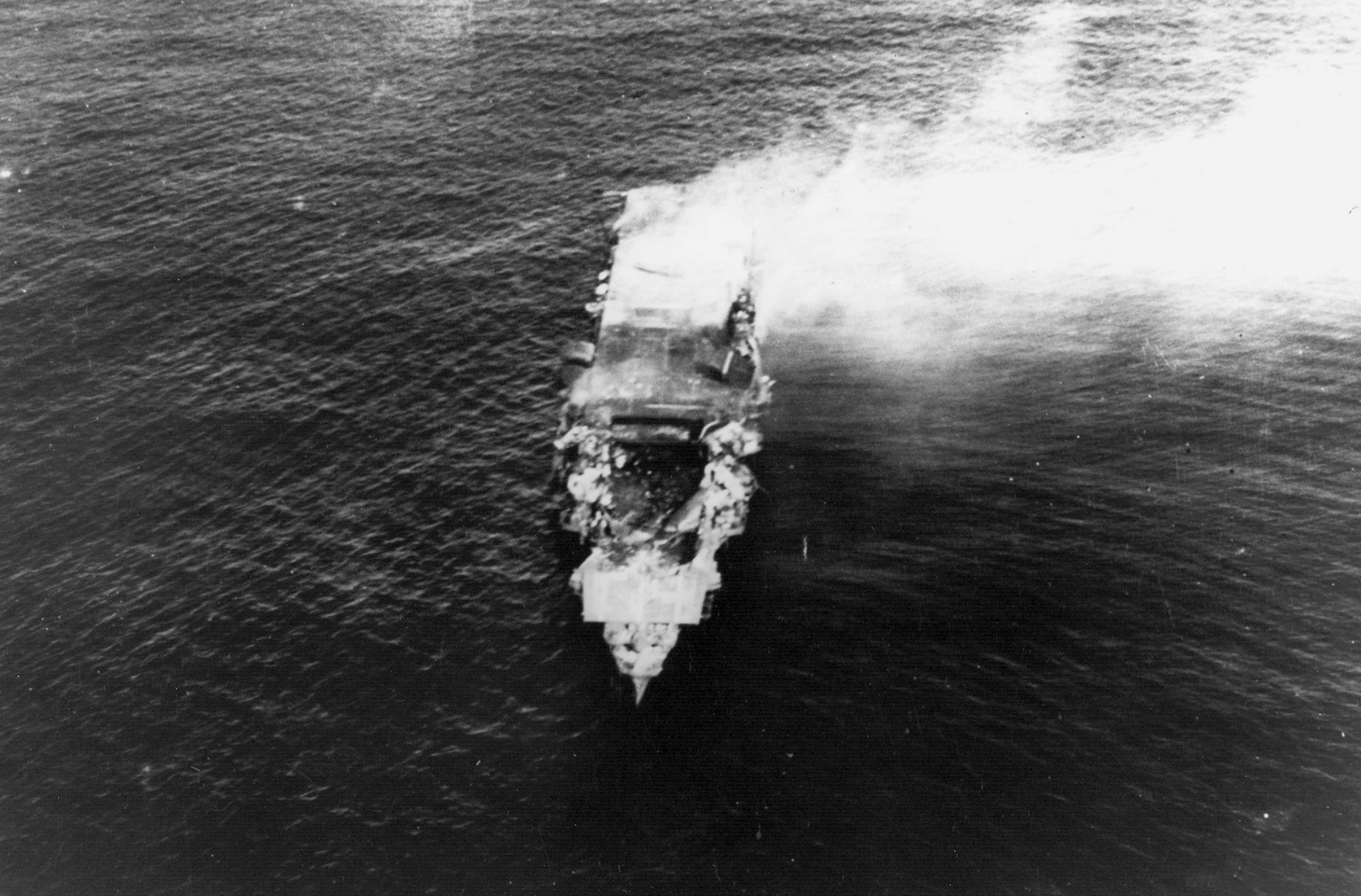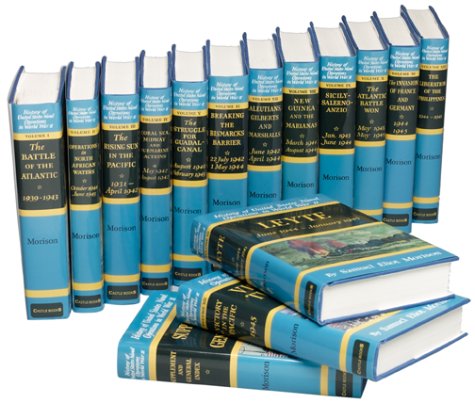 Very Highly Recommended: History of United States Naval Operations in World War II, Volume IV, Coral Sea, Midway and Submarine Actions, May 1942—August 1942, by Samuel Eliot Morison, Little, Brown and Company, Boston, September 1949. The entire 15-volume series has TDiA's highest possible recommendation.
© 2018, Bryan R. Swopes