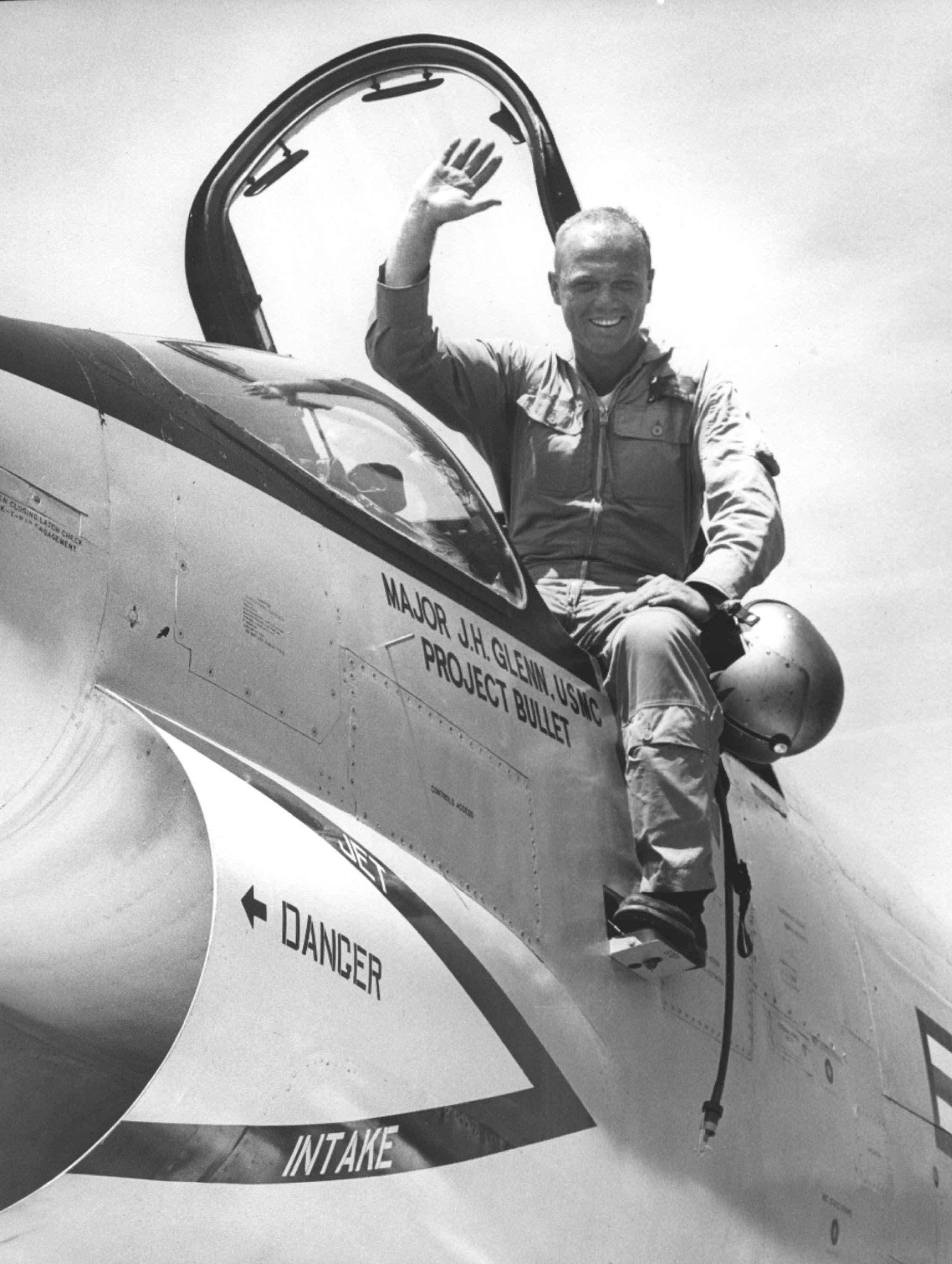 16 July 1957: At 6:04 a.m., Major John Herschel Glenn, Jr., United States Marine Corps, took off from NAS Los Alamitos, on the coast of southern California, in a single-engine Vought F8U-1P Crusader, Bureau Number 144608. 3 hours, 23 minutes, 8.4 seconds later, he landed at Floyd Bennett Field, Brooklyn, New York. Over the 2,360 mile (3,798 kilometer) route, he averaged 725.25 miles per hour (1,167.18 kilometers per hour). This was the first supersonic transcontinental flight.
The purpose of "Project Bullet" was ". . . to test the sustained capability of the F8U at near maximum power over a long distance." The Crusader's average speed was faster than the muzzle velocity of a .45-caliber bullet, hence the project name.
Glenn's aircraft was a photo-reconnaissance variant of the Navy's F8U-1E carrier-based supersonic fighter. Rather than guns and missiles, it was equipped with six cameras that took panoramic images over the entire route. Though it carried more fuel than the fighter version, the Crusader still required three aerial refuelings to cover the distance. To rendezvous with the North American AJ-1 Savage air tankers, he had to slow and descend by deploying an air brake. After tanking, Glenn accelerated with afterburner and climbed back to 30,000 feet (9,144 meters). As fuel burned off, he gradually rose to 50,000 feet (15,240 meters).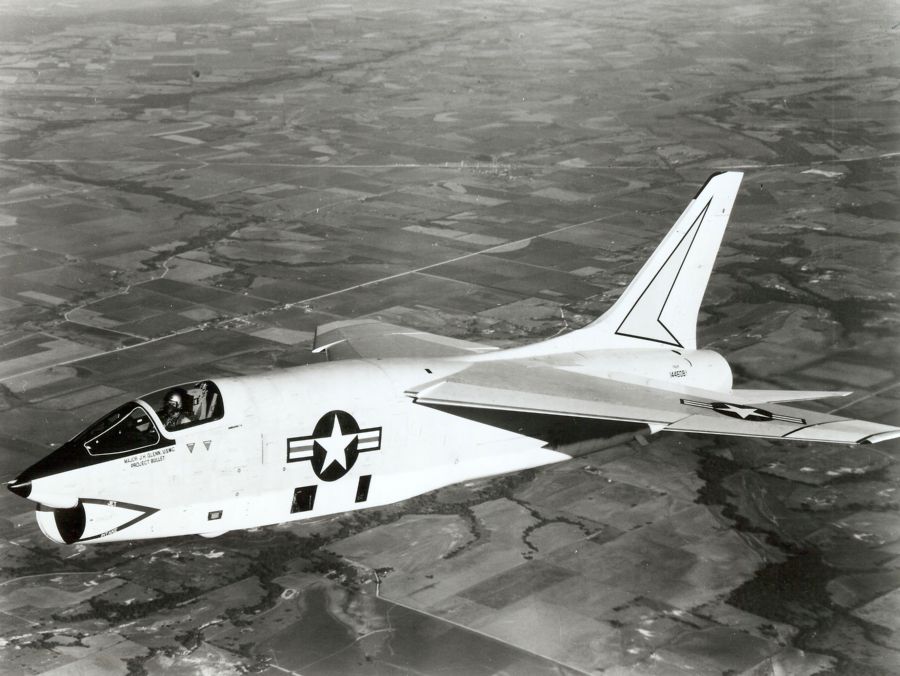 After the completion of the flight, Pratt & Whitney, the engine manufacturer, tore down the J57-P-4A turbojet for an engineering inspection. As a result, all previous power limitations were lifted.
Bu. No. 144608 continued in active service with the Navy and was flown in combat with VFP-63 during the Vietnam War. On 13 December 1972, while landing aboard USS Oriskany (CVA-34), the Crusader struck the ramp of the flight deck and damaged its landing gear. It slid across the deck, severed the arresting cables and went over the side. The pilot, Lieutenant T. B. Scott, ejected safely but the record-setting fighter was lost in the South China Sea.
John Glenn was the Navy/Marine Corps project officer for the Crusader. According to information recently discovered by The Museum of Flight, Glenn made his first flight in a Crusader when he flew the prototype XF8U-1, Bu. No. 138899, on 4 May 1956. According to Glenn's logbook, he made two flights in the prototype on that date, totaling 2 hours of flight time. (Many thanks to Mike Martinez, a docent for the Museum, for providing this information.)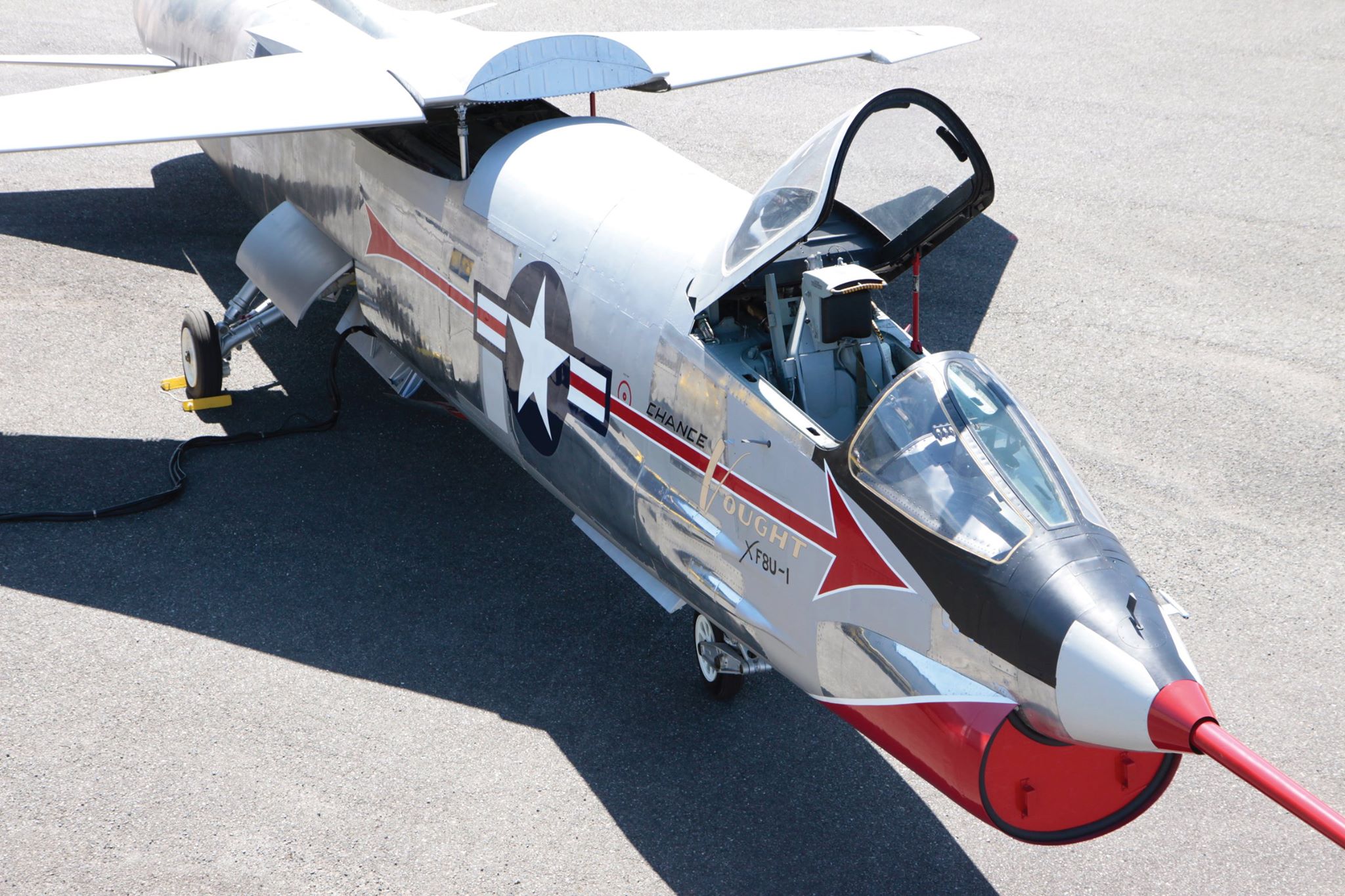 Soon after Project Bullet, John H. Glenn was selected for Project Mercury. On the third manned flight of the program, he became the first American astronaut to orbit the Earth. He was later elected a United States Senator from his home state of Ohio. At the age of 77, John Glenn flew aboard the Space Shuttle Discovery, STS-95, 29 October–7 November 1998, becoming the oldest person to fly in space.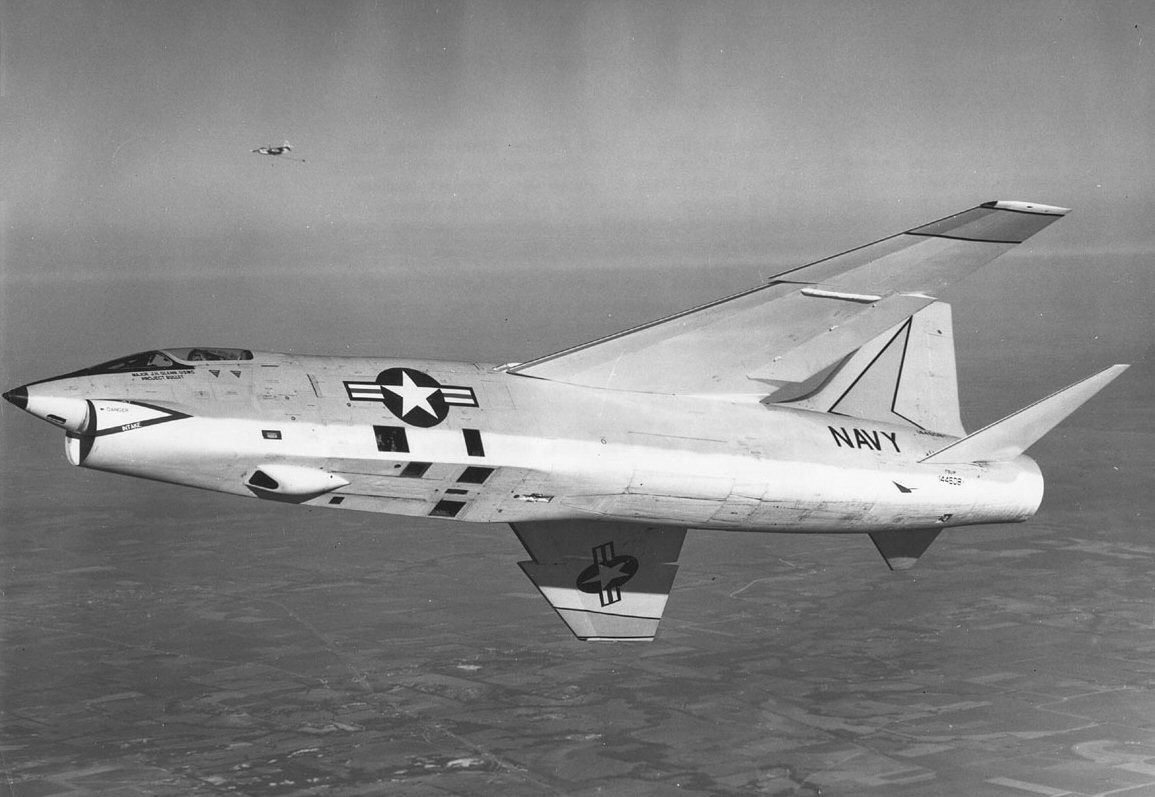 The Chance Vought F8U-1P Crusader is a photographic reconnaissance variant of the F8U-1 air-superiority fighter. It is a single-place, single-engine turbojet-powered airplane designed to operate from the United States Navy's aircraft carriers. The recon variant is 54 feet, 6.10 inches (16.614 meters) long with a wingspan of 35 feet, 8 inches (10.871 meters) and overall height (three-point position) of 15 feet, 9.1 inches (4.803 meters). With the wings folded for storage, the span is 22 feet, 6 inches (6.858 meters).
The swept wing is placed high on the fuselage and its angle of incidence is adjustable in flight. The wing has a total area of 375 square feet (34.84 square meters) and has a "dog tooth" leading edge, extending 1 foot, 0.7 inches (0.323 meters). The leading edges are swept aft to 47° (42° at ¼-chord), and there is 5° anhedral. The horizontal stabilator is placed lower than the wings. Its leading edge is swept aft to 50° and it has 3° 25′ dihedral.
The F8U-1P has an empty weight of 16,796 pounds (7,618.5 kilograms), and maximum takeoff weight of 27,822 pounds (12,620 kilograms).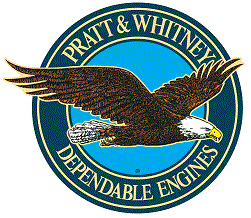 The F8U-1P is powered by a single Pratt & Whitney J57-P-4 engine. The J57 was a two-spool, axial-flow turbojet engine with a 16-stage compressor section (9 low- and 7-high-pressure stages) and a 3-stage turbine section (1 high- and 2 low-pressure stages). Its Normal (continuous) rating is 8,700 pounds of thrust (38.70 kilonewtons) at 5,780 r.p.m. The Military Power rating is 10,200 pounds (45.37 kilonewtons) at 6,100 r.p.m., and it can produce 16,000 pounds (71.17 kilonewtons) at 6,100 r.p.m. with afterburner. The J57-P-4 is 20 feet, 10 inches (6.35 meters) long, 3 feet, 5 inches (1.041 meters) in diameter, and weighs 4,860 pounds (2,205 kilograms).
The F8U-1P has a maximum speed of 635 knots (741 miles per hour/1,176 kilometers/hour) at Sea Level, and 855 knots (984 miles per hour/1,583 kilometers per hour) at 35,000 feet (10,668 meters). Its service ceiling is 41,600 feet (12,680 meters), and it has a combat ceiling of 51,800 feet (15,789 meters) with afterburner. The airplane's combat range is 1,740 nautical miles (2,002 statute miles/3,222 kilometers) at 495 knots (570 miles per hour/917 kilometers per hour)and 42,350 feet (12,908 meters).
The F8U-1P carried no armament.
Chance Vought built 1,213 F8U Crusaders. 144 were the F8U-1P photo reconnaissance variant. They were retired from U.S. Navy service in 1982.
© 2018, Bryan R. Swopes