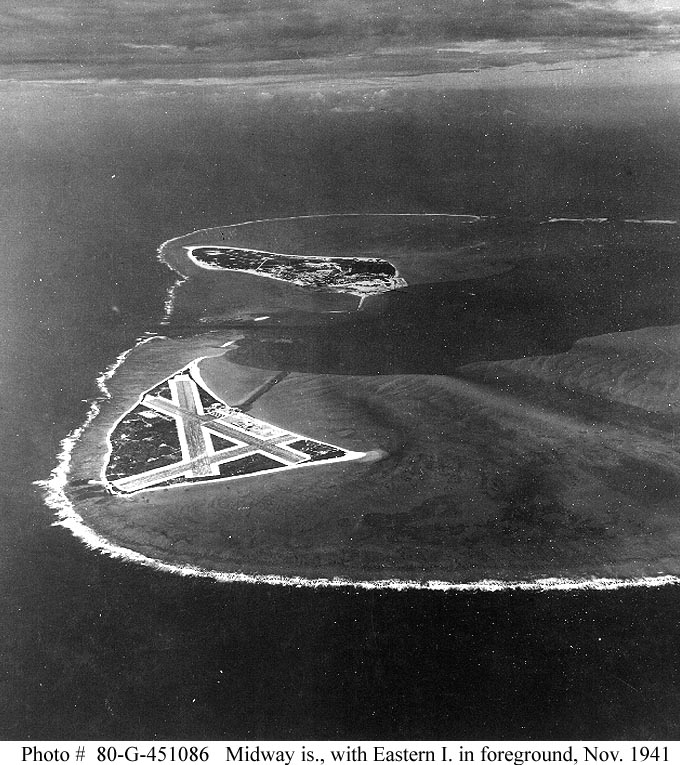 4 June 1942: The Battle of Midway: The Japanese naval task force (First Mobile Force) under Vice Admiral Chuichi Nagumo, consisting of the aircraft carriers IJN Akagi, IJN Kaga, IJN Hiryu and IJN Soryu, along with their escorts of battleships, cruisers, destroyers and supporting tankers, launched the first attack at 0430 against the United States base at Midway Island. The attackers consisted of 36 Aichi D3A dive bombers, 36 Nakajima B5N torpedo bombers and 36 Mitsubishi A6M Zero fighters as escort.
The incoming aircraft were detected by radar on the island and defending U.S. Marines fighters—obsolescent Grumman F4F Wildcats and obsolete Brewster F2A Buffalos—were launched to defend the island's airstrip and facilities. 15 U.S. Army Air Force B-17E Flying Fortress heavy bombers and 4 Martin B-26 Marauder medium bombers took off to attack the Japanese carriers.
The Marine fighters were outnumbered and technologically inferior. 4 of the F4Fs and all 12 F2As were shot down. The Japanese lost 4 torpedo bombers and 3 Zero fighters. Facilities on the island were heavily damaged by the dive bomber attack, but it was not put out of action.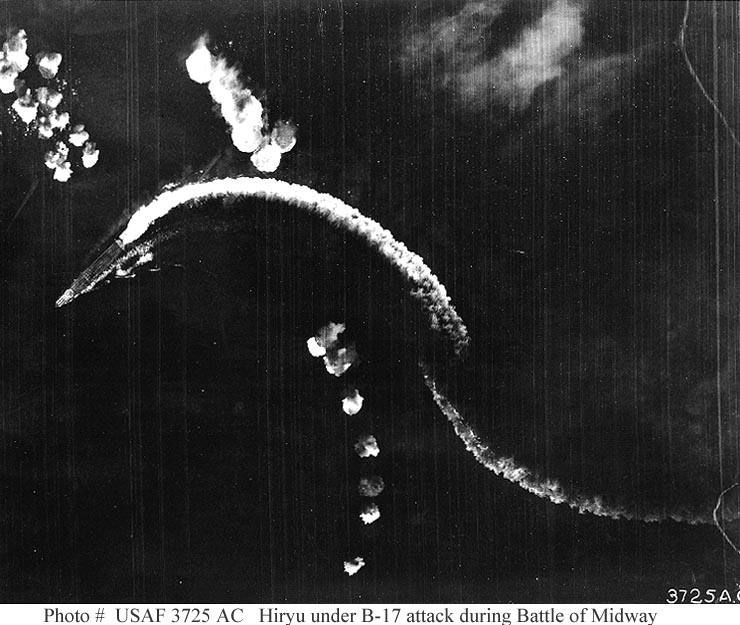 © 2016, Bryan R. Swopes