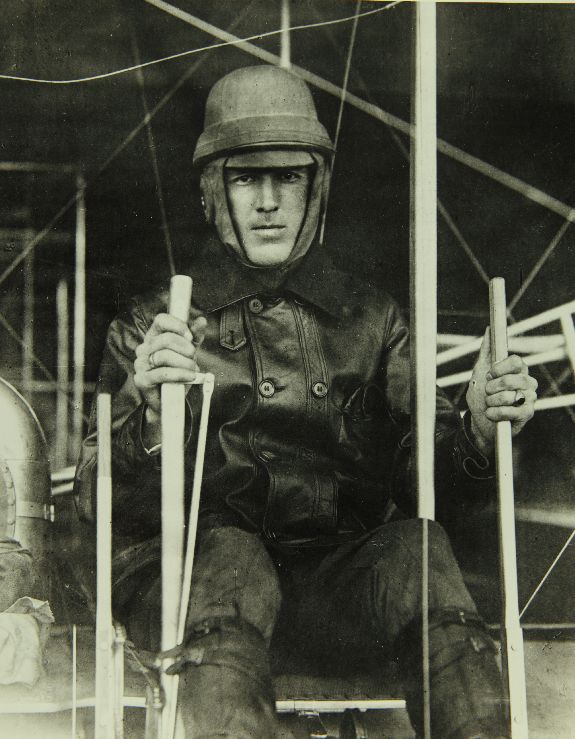 28 September 1912: Second Lieutenant Lewis Cassidy Rockwell was flying a Wright Model B, Signal Corps Aeroplane No. 4, at the United States Army training field at College Park, Maryland, where he was being trained as a military aviator. Corporal Frank S. Scott, U.S. Army Signal Corps, a mechanic on these airplanes, rode as a passenger aboard Lieutenant Rockwell's airplane.
A contemporary newspaper article describes what happened next:
Washington, Sept 28. – Two more lives were sacrificed to aviation at the United States army aviation field, College Park, Md., today when an army aeroplane fell thirty-five feet to the ground instantly killing Corporal Frank S. Scott and so seriously injuring Second Lieutenant Lewis C. Rockwell that he died a few hours later. Hundreds of people, including fellow army officers, breathlessly witnessed the accident.
Lieutenant Rockwell had started up with Corporal Scott as a passenger to make a test flight in his trial for a military aviator's license. They had been in the air about eight minutes, ascending to a height of five hundred feet, then gliding down, had gotten within thirty-five of the ground. At this point the aviator turned the machine upward again and something went wrong. Instantly the aeroplane buckled and crashed to the ground.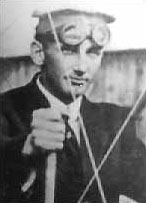 Scott was hurled several hundred feet from the machine while Rockwell lay a few feet away from him. Brother officers found Scott lifeless. Rockwell, his head buried partly in the earth, still showed signs of life but was unconscious. He was rushed to a hospital. He never regained consciousness. Brother officers who witnessed the accident were at a loss to account for it.
—The Daily Journal and Tribune, Knoxville, Tennessee, 29 September 1912.
According to an article published by the Scott Air Force Base History Office,
The flight started out in routine fashion of Sept. 28, 1912. Lieutenant Rockwell did a solo. The clumsy aircraft banged and coughed its way into the air, fluttering over College Park at the remarkable speed of 40 miles per hour. Assured that everything was in proper working order, the lieutenant landed and picked up Corporal Scott. The two men took off in the open biplane; and, after reaching an altitude of 150 feet, leveled off and soared for about 10 minutes. Coming in for a landing, the frail craft developed trouble and nosed downward. For tragic seconds, its 30 horsepower, 4-cylinder engine popped at full power, but the biplane continued its long dive, hurtling to earth with a crushing impact.
     Nothing was left but a heap of splintered wood and torn canvas. Corporal Scott was dead when the running soldiers reached the scene of the crash. Lieutenant Rockwell was rushed to Washington's Walter Reed hospital, but died on the operating table. More than 300 people witnessed the crash.
—Air University, NCO and Enlisted Resources, NCO/Enlisted History
Corporal Scott was the first United States enlisted soldier to be killed in an airplane crash. The crash was also the first in which two or more persons were killed.
Both men were buried with military honors at Arlington National Cemetery.
When it became customary to name Air Service facilities in honor of military aviation personnel killed during the early experimental days of military aviation, the airfield at Belleville, Illinois, was named Scott Field in honor of Corporal Scott. It is now Scott Air Force Base.
The Air Service training field was later moved from College Park, Maryland, to San Diego, California. The new air field there was named Rockwell Field, after Lt. Lewis Rockwell. It is now NAS North Island.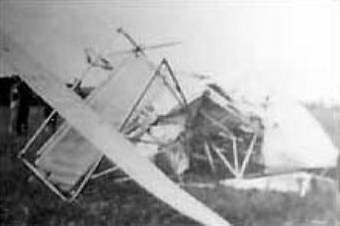 The Wright Model B was a two-place, single-engine biplane. The elevator was at the rear, rather than in canard position as had been the earlier Wright airplanes. (This configuration was known as "headless.") Roll control was through the Wright Brother's patented wing-warping system. It was 26 feet (7.925 meters) long with a wingspan of 39 feet (11.887 meters). It weighed 800 pounds (363 kilograms) empty and had a gross weight of 1,250 pounds (567 kilograms).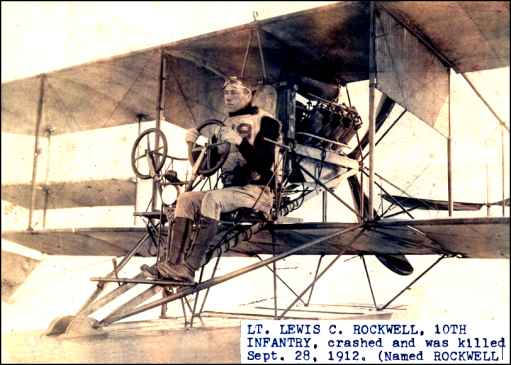 The Model B was powered by a single water-cooled, fuel-injected, 240.528 cubic-inch-displacement (3.942 liter) Wright vertical overhead-valve inline four-cylinder gasoline engine with 2 valves per cylinder and a compression ratio of 4.165:1. It produced 32 horsepower at 1,310 r.p.m. During three years of production (1908–1911) Wright "4-40" engines were built that operated from 1,325 to 1,500 r.p.m. Power output ranged from 28 to 40 horsepower. These engines weighed from 160 to 180 pounds (72.6–81.6 kilograms).
Two 8½ foot (2.591 meters) diameter, two-bladed, counter-rotating propellers, driven by a chain drive, are mounted behind the wings in pusher configuration. They turned 445 r.p.m.
The Wright Model B had a maximum speed of approximately 40 miles per hour (64 kilometers per hour) and its range was 110 miles (177 kilometers).
Approximately 100 Model B aeroplanes were built by the Wrights and under license by Burgess from 1910 to 1914. Three are known to exist.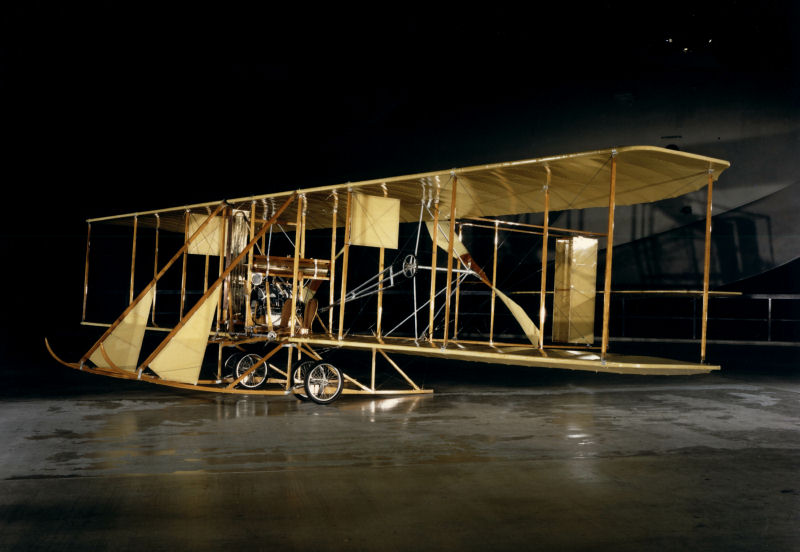 © 2018, Bryan R. Swopes