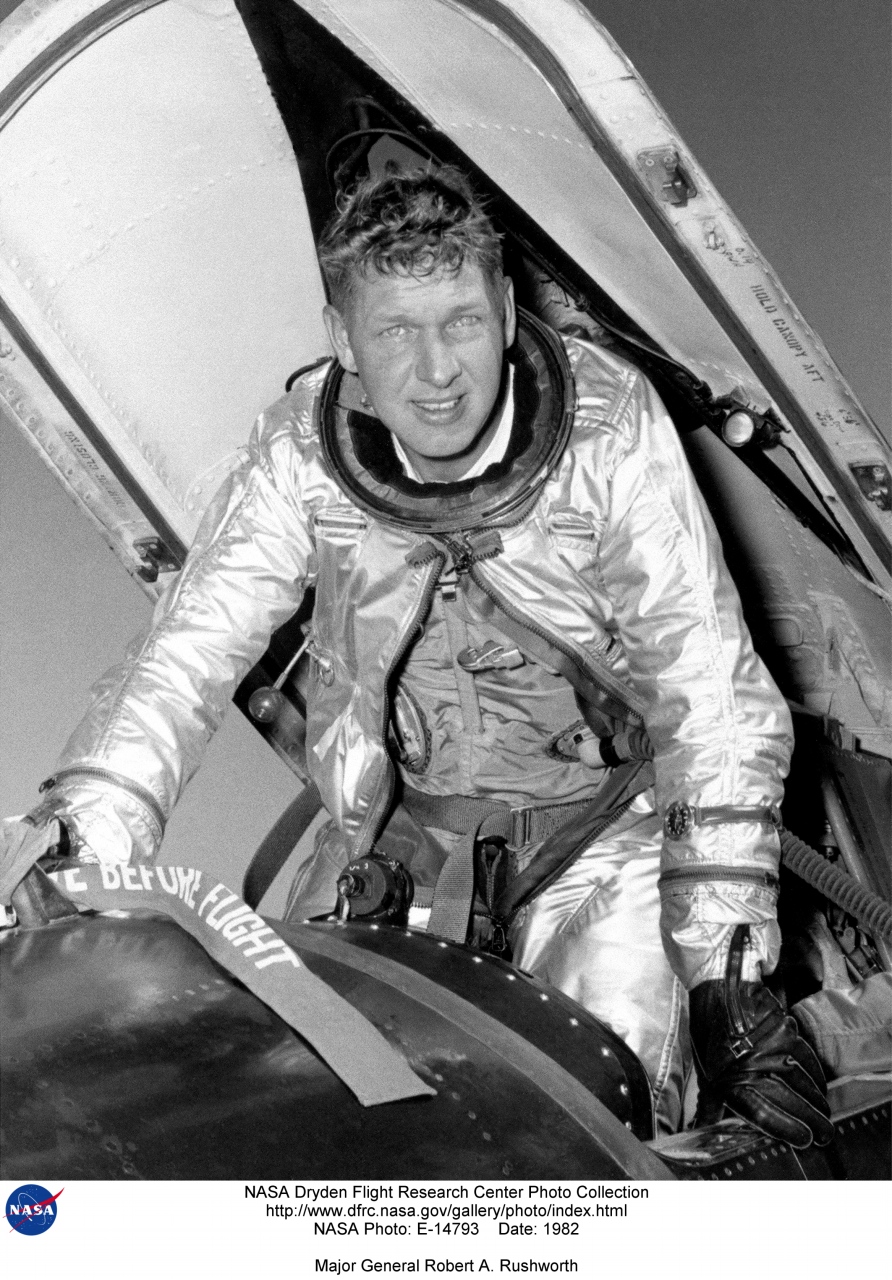 5 December 1963: On Flight 97 of the X-15 Program, Major Robert A. Rushworth flew the number one aircraft, Air Force serial number 56-6670, to an altitude of 101,000 feet 30,785 meters) and reached Mach 6.06 (4,018 miles per hour/6,466 kilometers per hour).
The rocketplane was dropped from the Boeing NB-52B Stratofortress "mother ship" 52-008, Balls 8, flying at 450 knots (833.4 kilometers per hour) at 45,000 feet (13,716 meters) over Delamar Dry Lake, Nevada. Rushworth ignited the Reaction Motors XLR-99-RM-1 rocket engine, which burned for 81.2 seconds before shutting down.
The flight plan had called for an altitude of 104,000 feet (31,699 meters), a 78 second burn and a maximum speed of Mach 5.70. With the difficulties of flying such a powerful rocketplane, Rushworth's flight was actually fairly close to plan. During the flight the right inner windshield cracked.
Bob Rushworth landed the X-15 on Rogers Dry Lake at Edwards Air Force Base, California, after a flight of 9 minutes, 34.0 seconds.
Mach 6.06 was the highest Mach number reached for an unmodified X-15.
56-6670 flew 81 of the 199 flights of the X-15 Program. It is in the collection of the Smithsonian Institution National Air and Space Museum.
From 1960 to 1966, Bob Rushworth made 34 flights in the three X-15s, more than any other pilot.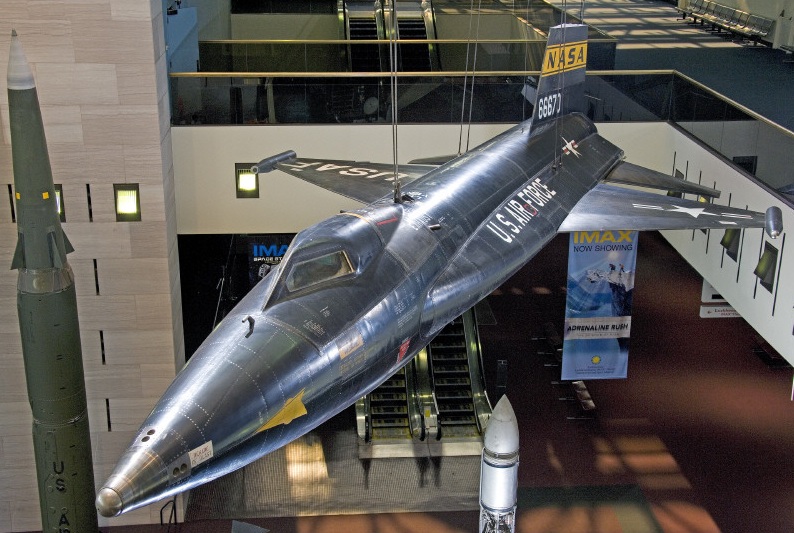 © 2016, Bryan R. Swopes