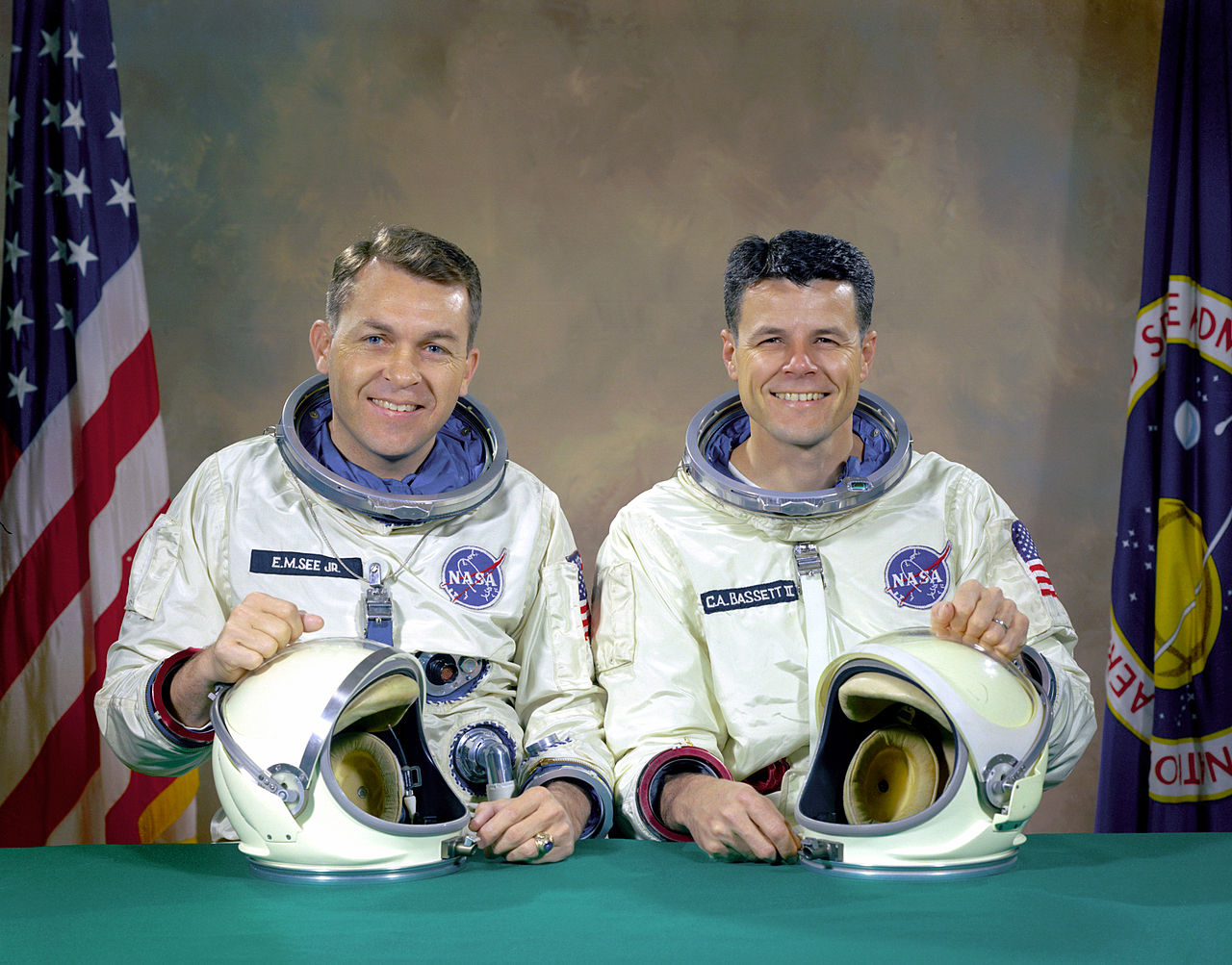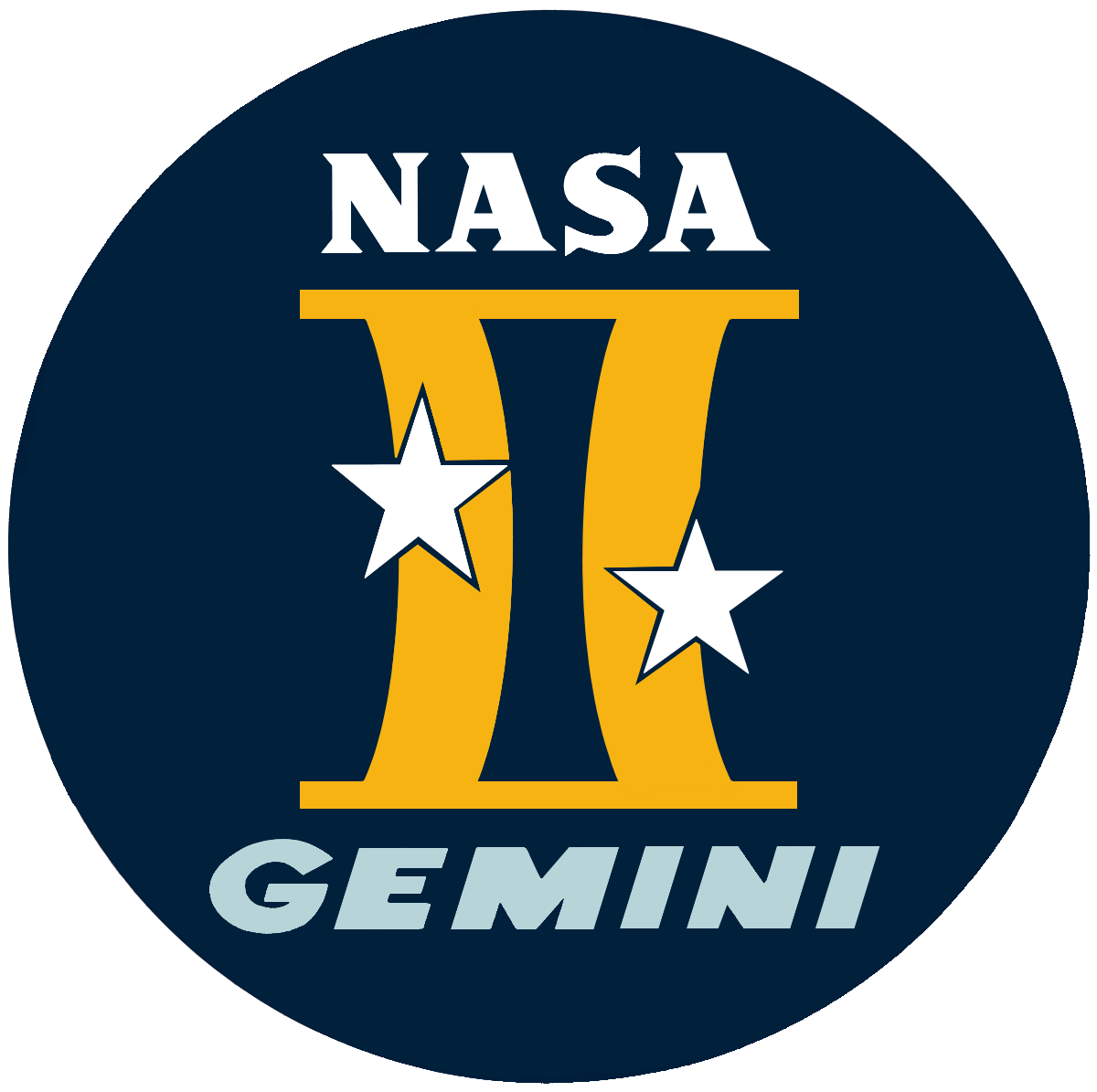 28 February 1966: The primary and back up flight crews of Gemini IX flew from Houston to St. Louis where they planned to visit the McDonnell Aircraft Corporation, where the spacecraft was being built. They flew aboard two Northrop T-38A Talon supersonic trainers which NASA used for proficiency training.
The lead aircraft, NASA 901, was flown by Commander Elliot McKay See, Jr., United States Navy Reserve. See was designated as the Command Pilot for Gemini IX. Captain Charles Arthur ("Charlie") Bassett II, U.S. Air Force, Pilot, Gemini IX, was in the rear cockpit. NASA 901 was a Northrop T-38A-50-NO Talon 63-8181 (Northrop serial number N.5528).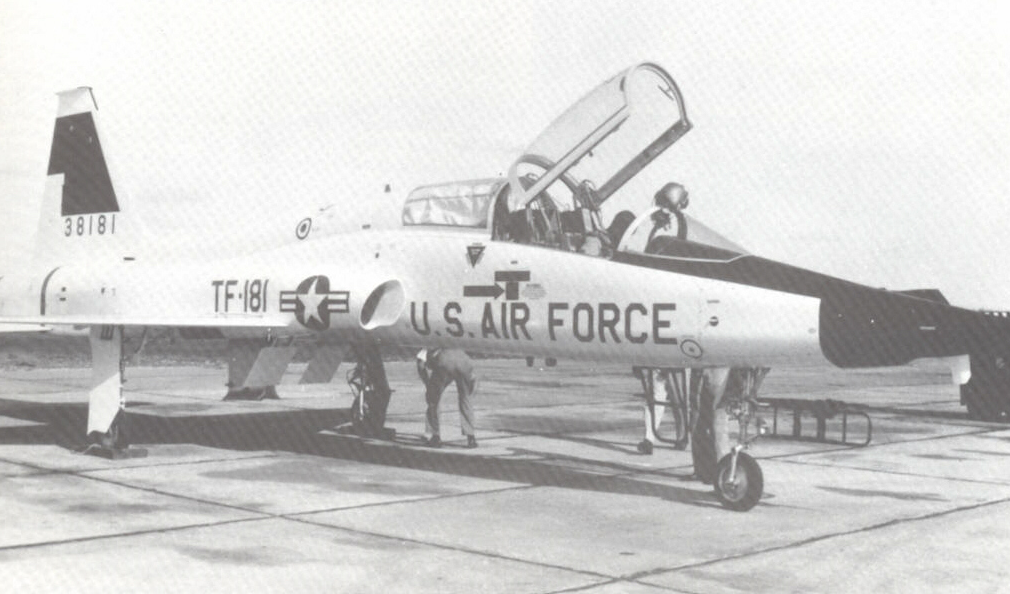 The second T-38, NASA 907, was flown by Lieutenant Colonel Thomas P. Stafford, U.S. Air Force, and Lieutenant Commander Eugene A. Cernan, U.S. Navy.
Weather at Lambert-St. Louis Municipal Airport was poor with low clouds and limited visibility in rain and snow. Lambert Field weather at 8:25 a.m. was: sky partially obscured, measured ceiling 800 feet (244 meters) broken, 1,500 feet (457 meters) overcast, visibility 1½ miles (2.4 kilometers) in light rain, light snow, and fog.
Elliot See flew an ILS instrument approach and broke out of the clouds properly aligned with the runaway, but was too high to make a landing. He requested a visual, circling approach. The T-38 entered a 360° turn to the southeast at approximately 500 feet (152 meters). During the circling approach, Stafford, in NASA 907, lost sight of See's T-38 and executed a missed approach. As his airplane came around to line up for the runway, See radioed that he had the runway in sight, but, at 8:58 a.m., NASA 901 struck the top of McDonnell's Building 101 and crashed.
The wreck immediately caught fire and both See and Bassett were killed. Sixteen people on the ground were injured.
The accident investigation board found that at approximately 3 seconds before the crash, Elliot See had apparently tried to climb away. The T-38's angle of bank was significantly reduced and afterburner was selected.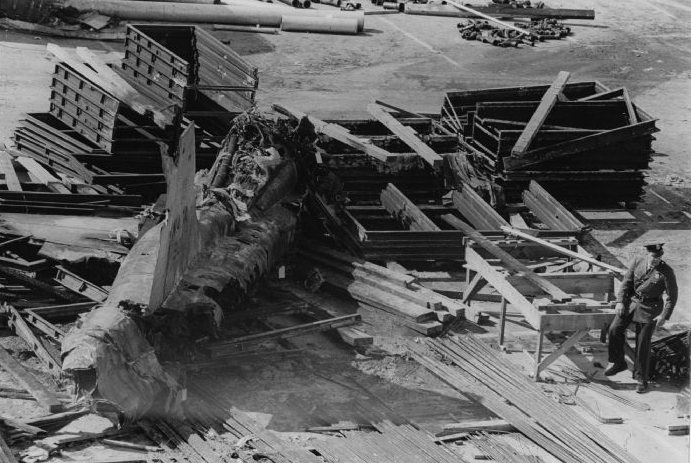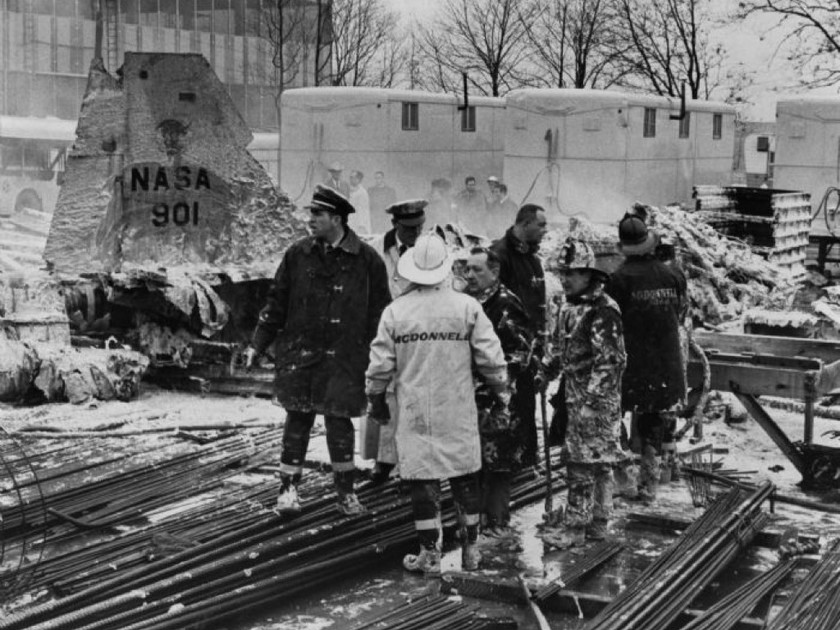 The T-38 was the world's first supersonic flight trainer. The Northrop T-38A Talon is a pressurized, two-place, twin-engine, jet trainer. Its fuselage is very aerodynamically clean and uses the "area-rule" ("coked") to improve its supersonic capability. It is 46 feet, 4.5 inches (14.135 meters) long with a wingspan of 25 feet, 3 inches (7.696 meters) and overall height of 12 feet, 10.5 inches (3.924 meters). The one-piece wing has an area of 170 square feet (15.79 square meters). The leading edge is swept 32°. The airplane's empty weight is 7,200 pounds (3,266 kilograms) and maximum takeoff weight is approximately 12,700 pounds (5,761 kilograms).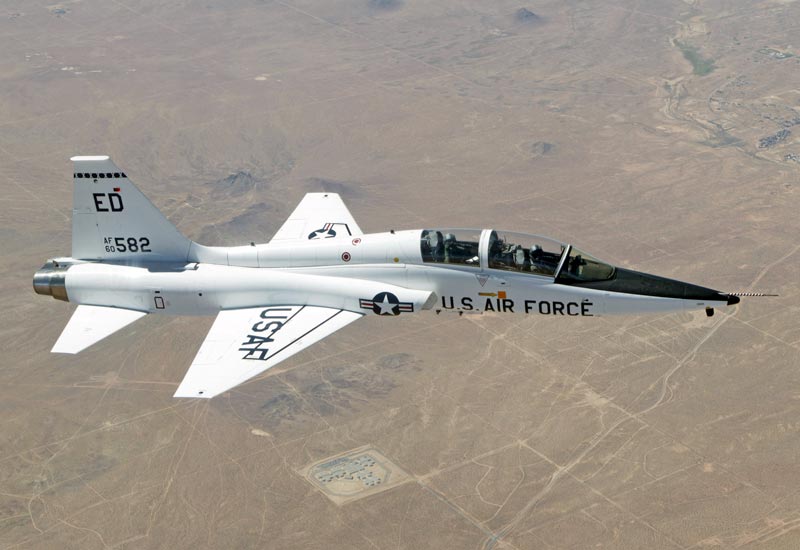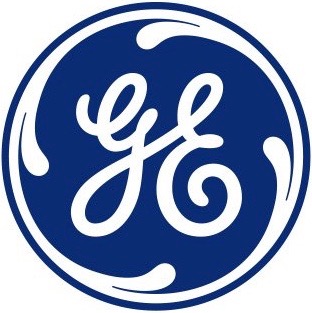 The T-38A is powered by two General Electric J85-GE-5 turbojet engines. The J85 is a single-shaft axial-flow turbojet engine with an 8-stage compressor section and 2-stage turbine. The J85-GE-5 is rated at 2,680 pounds of thrust (11.921 kilonewtons), and 3,850 pounds (17.126 kilonewtons) with afterburner. It is 108.1 inches (2.746 meters) long, 22.0 inches (0.559 meters) in diameter and weighs 584 pounds (265 kilograms)
The T-38A has a maximum speed of Mach 1.08 (822 miles per hour/1,323 kilometers per hour) at Sea Level, and Mach 1.3 (882 miles per hour/1,419 kilometers per hour) at 30,000 feet (9,144 meters). It has a rate of climb of 33,600 feet per minute (171 meters per second) and a service ceiling of 55,000 feet (16,764 meters). Its range is 1,140 miles (1,835 kilometers).
Between 1959 and 1972, 1,187 T-38s were built at Northrop's Hawthorne, California, factory. As of 4 September 2018, 546 T-38s remained in the U.S. Air Force active inventory. The U.S. Navy has 10, and as of 30 October 2018, the Federal Aviation Administration reports 29 T-38s registered to NASA.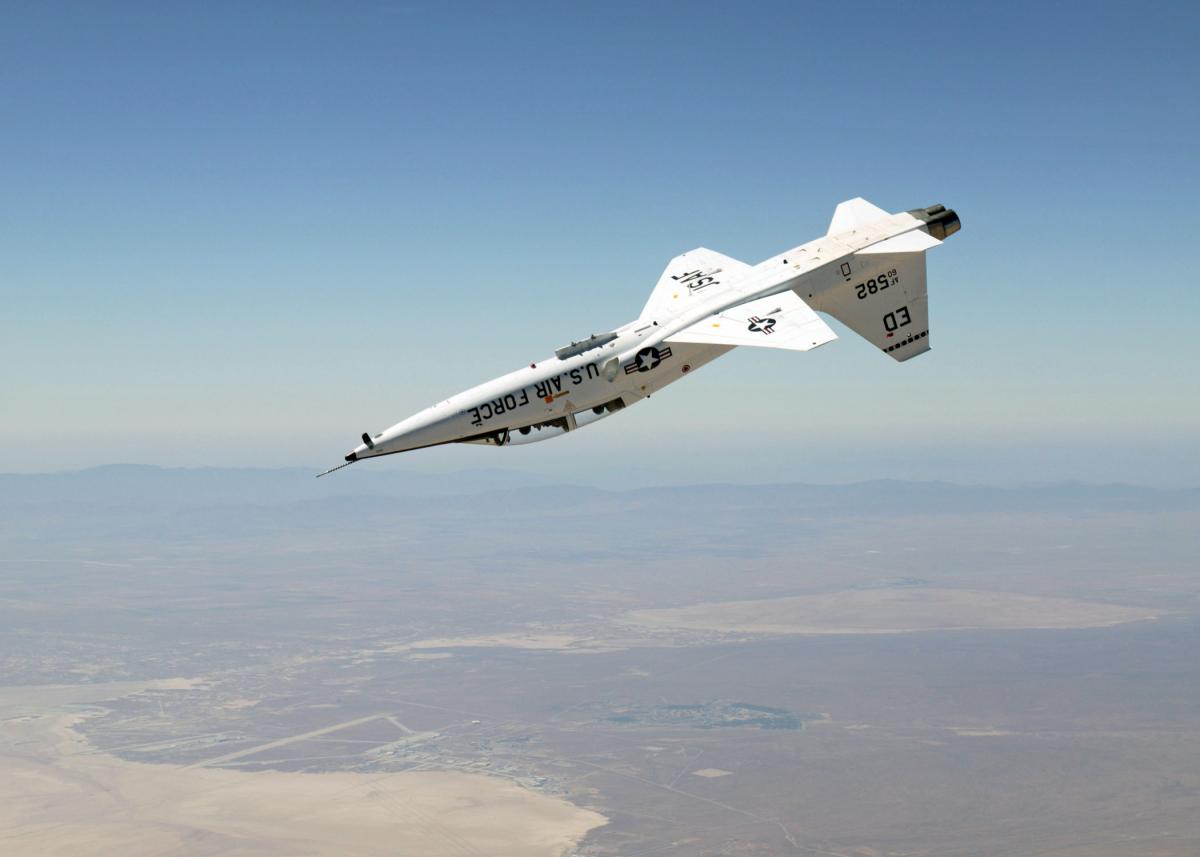 © 2019 Bryan R. Swopes