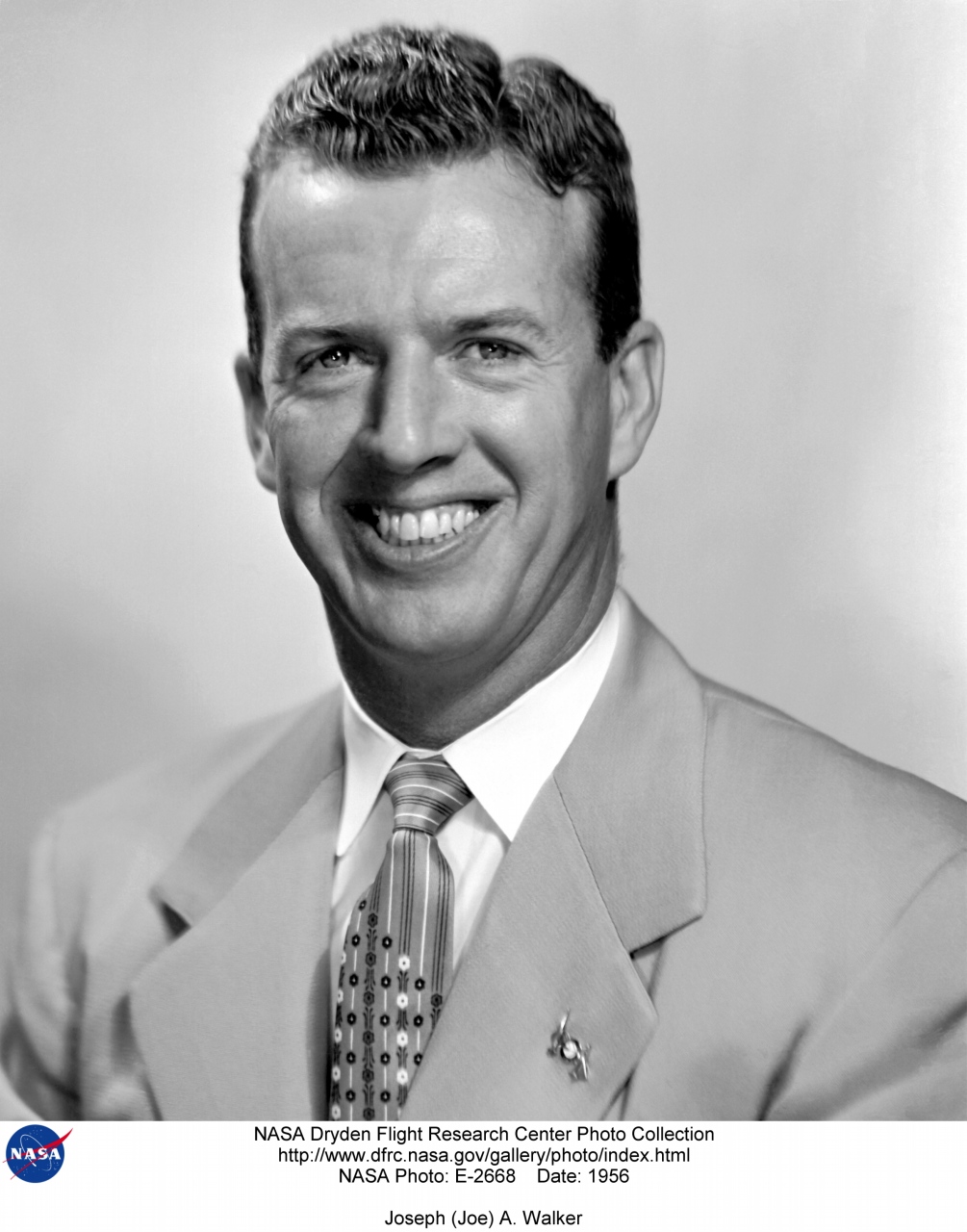 30 April 1962: The Chief Research Test Pilot at NASA's High Speed Flight Station, Joseph Albert Walker, flew the first North American Aviation X-15 hypersonic research aircraft, 56-6670, on its twenty-seventh flight. This was Flight 52 of the NASA X-15 Hypersonic Research Program. The purpose of this test flight was to explore aerodynamic heating and stability at very high altitudes.
At an altitude of approximately 45,000 feet (13,716 meters) over Mud Lake, Nevada, the X-15 was released from Balls 8, the NB-52B drop ship, at 10:23:20.0 a.m., Pacific Daylight Savings Time.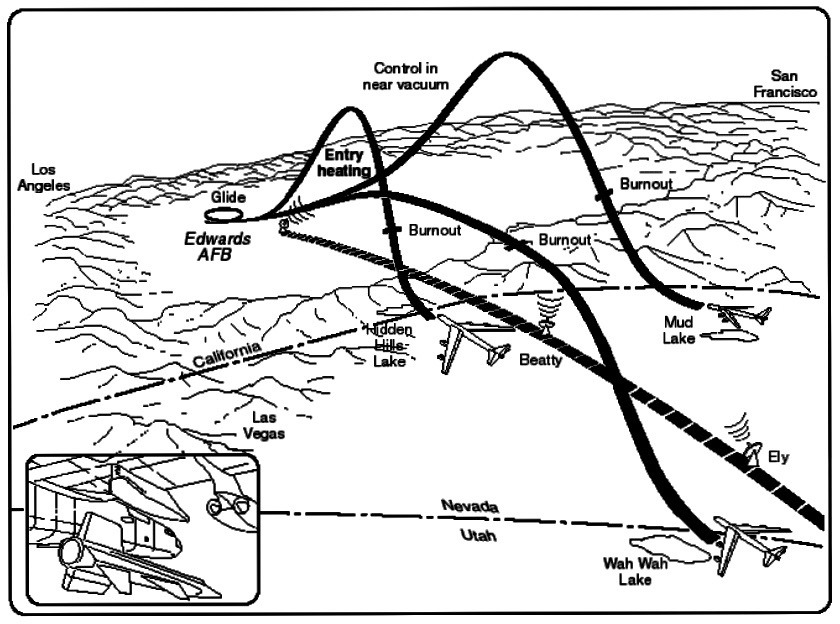 Walker started the Reaction Motors XLR99-RM-1 rocket engine. The planned burn time was 81.0 seconds, but the engine ran slightly longer: 81.6 seconds. Even with the longer burn, the X-15 undershot the planned speed of Mach 5.35 and peak altitude of 255,000 feet (77,724 meters). The actual maximum speed for this flight was Mach 4.94, and maximum altitude, 246,700 feet (75,194 meters). Walker landed on Rogers Dry Lake. The total duration of Flight 52 was 9 minutes, 46.2 seconds.
Even though the peak altitude reached by the X-15 was 8,300 feet (2,530 meters) lower than expected, Joe Walker established a new Fédération Aéronautique Internationale (FAI) World Record for Altitude Gain, Aeroplane Launched from a Carrier Aircraft, of 61,493 meters (201,749 feet).¹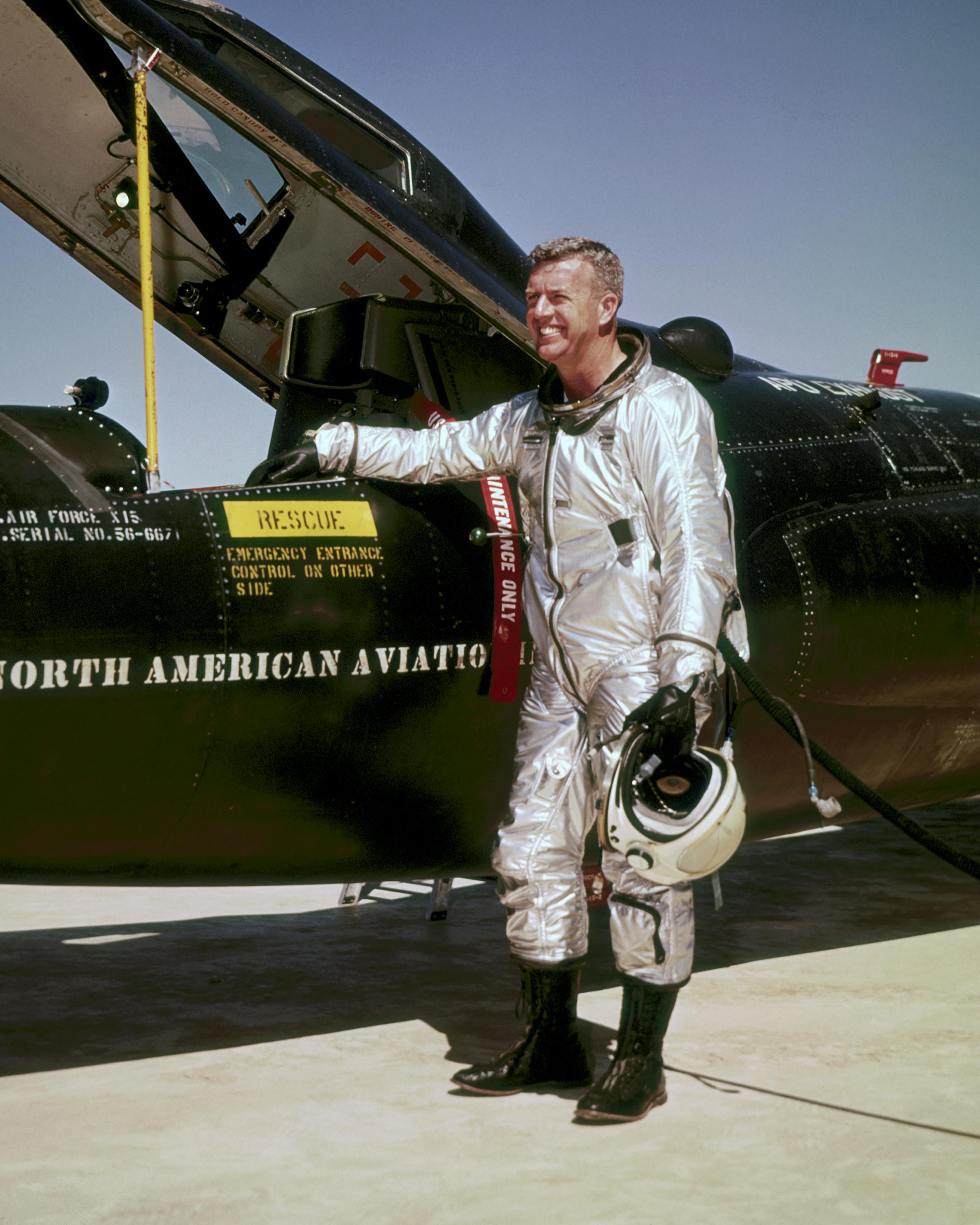 ¹ FAI Record File Number 10356
© 2018, Bryan R. Swopes