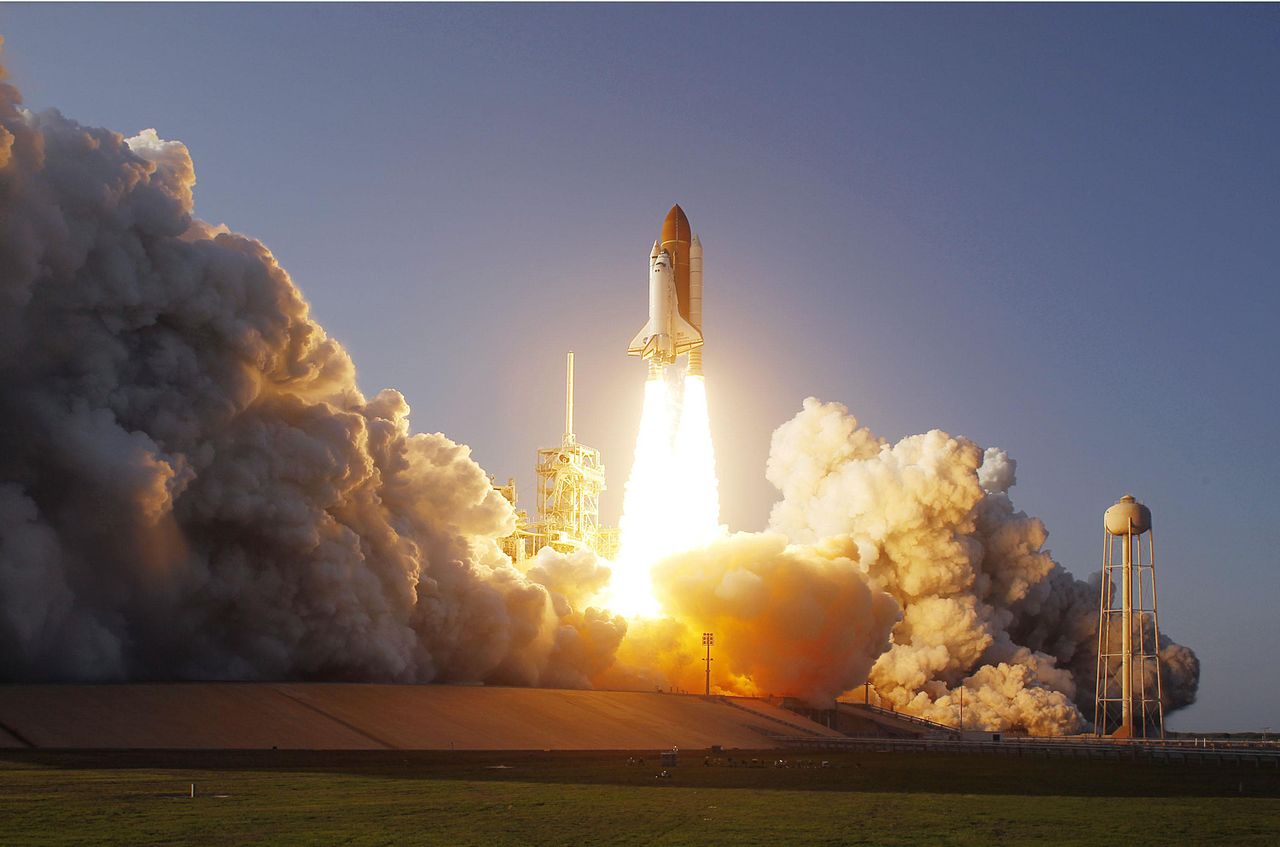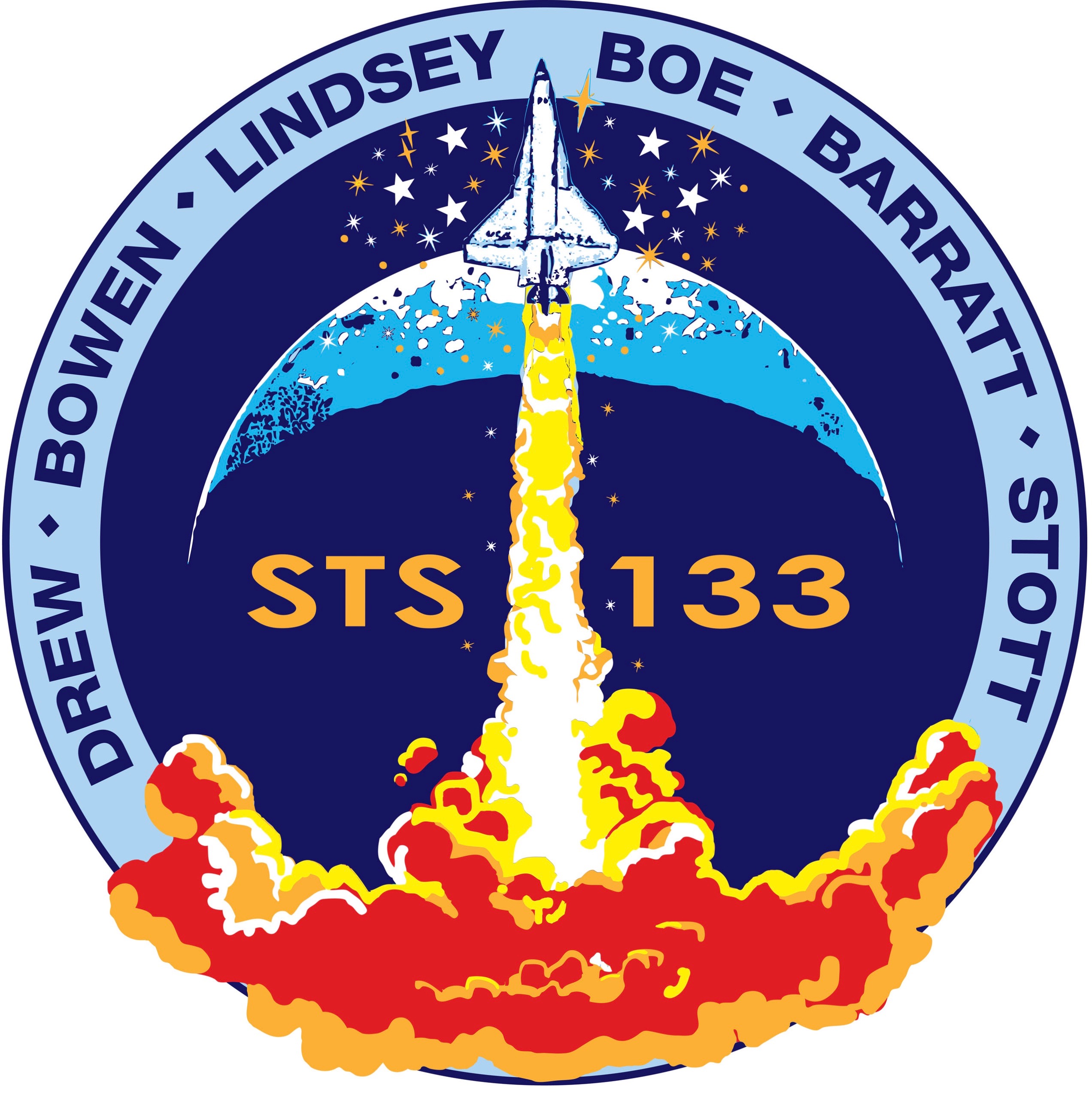 24 February 2011, 21:53:24 UTC: Space Shuttle Discovery (OV-103) is launched on its final mission, STS-133. The mission was to dock the Leonardo Permanent Multipurpose Module at the International Space Station, as well as to transport other sensors, materials and supplies. The launch had been "scrubbed" five times since 29 October 2010.
Mission STS-133 was commanded by Colonel Steven Wayne Lindsey, United States Air Force. This was Colonel Lindsey's fifth space shuttle flight. The shuttle pilot was Colonel Eric Allen Boe, U.S. Air Force. There were four Mission Specialists aboard: Nicole Marie Passonno Stott, a structural engineer; Colonel Benjamin Alvin Drew, U.S. Air Force; Michael Reed Barratt, M.D., a NASA Aviation Medical Examiner ("flight surgeon"); and Captain Stephen Gerard Bowen, U.S. Navy.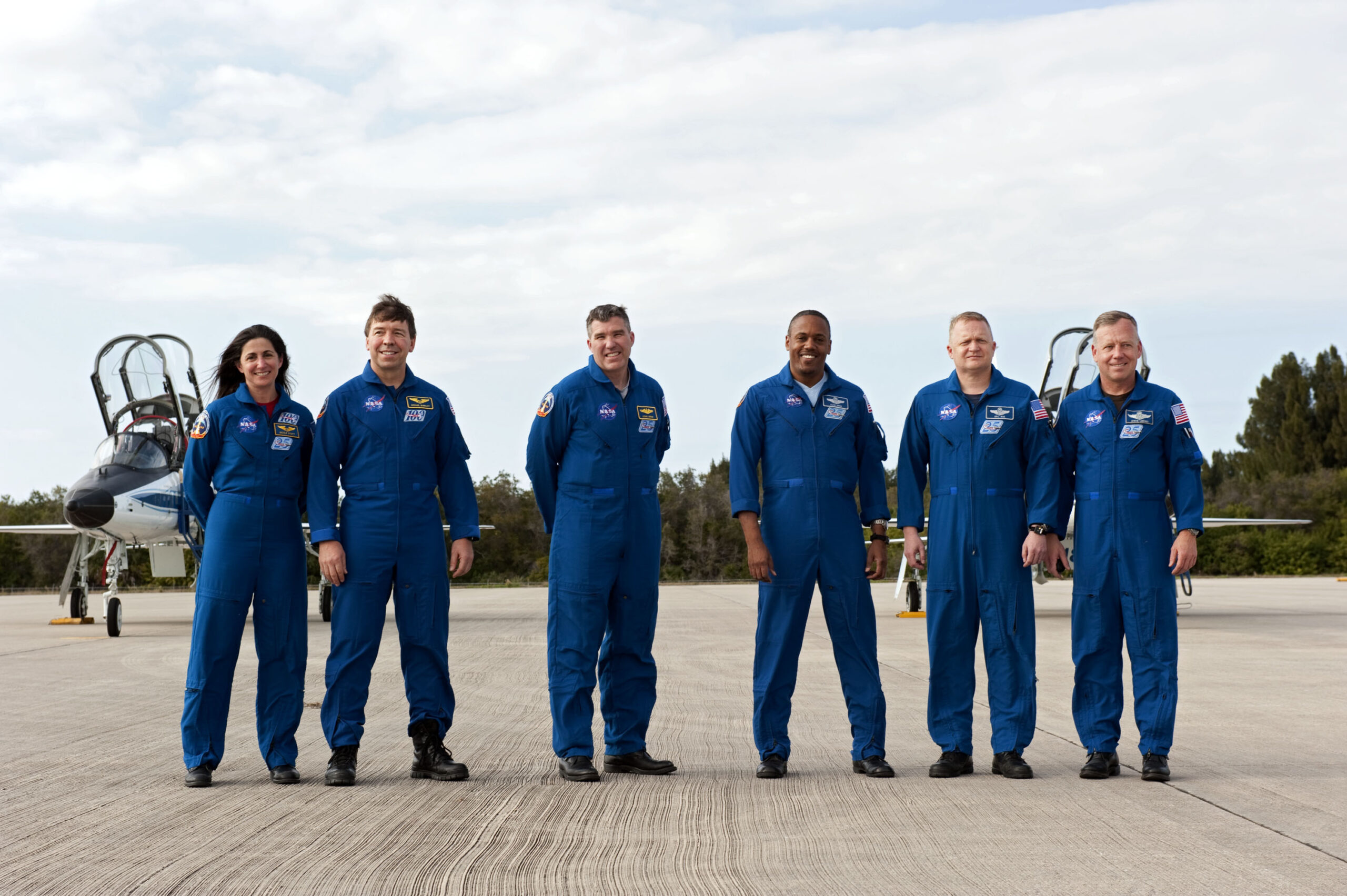 Captain Bowen, a nuclear attack submarine officer, had replaced Mission Specialist Colonel Timothy Lennart Kopra, U.S. Army, who was injured in a bicycle accident. Bowen is the only NASA astronaut to have flown two consecutive missions. (STS-132 and STS-133)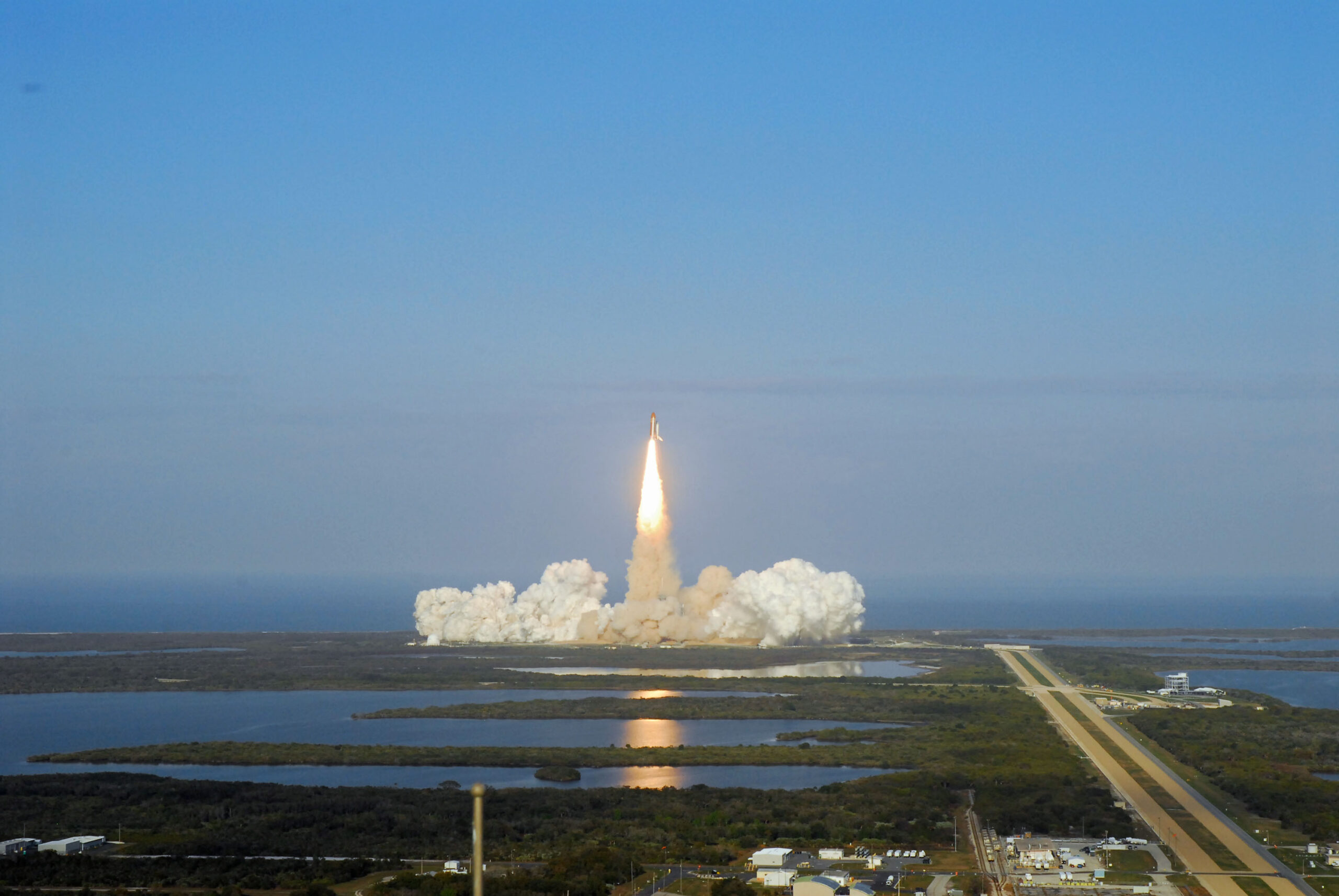 Discovery docked at the International Space Station at 19:14 UTC, 26 February. Equipment and supplies were transferred.
Leonardo, which had previously been docked at the space station from March 2001 until April 2010, when it was returned to Earth to be modified and upgraded, was installed on the ISS on 1 March. Discovery remained docked at ISS for 8 days, 16 hours, 46 minutes.
The space shuttle returned to Earth on 9 March, landing at the Kennedy Shuttle Landing Facility at 16:58:14 UTC. The total duration of the mission was 12 days, 19 hours, 4 minutes, 50 seconds.
Discovery is the space shuttle fleet leader, having made 39 orbital flights, more than any other shuttle. It has spent 365 days, 22 hours, 39 minutes, 33 seconds in space flight, traveling 148,221,675 miles (238,539,663 kilometers).
On 19 April 2012, Discovery was placed on display at the Steven F. Udvar-Hazy Center of the Smithsonian Institution National Air and Space Museum.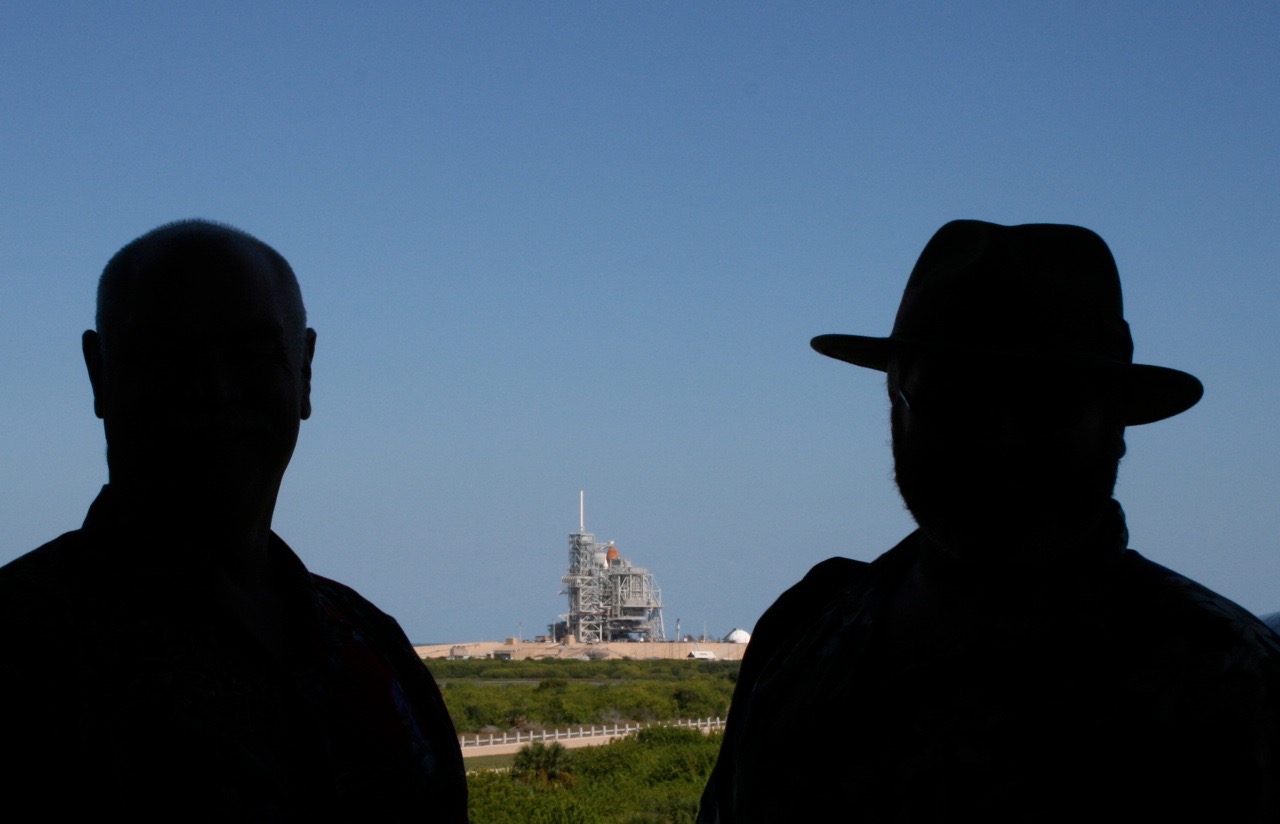 © 2019, Bryan R. Swopes