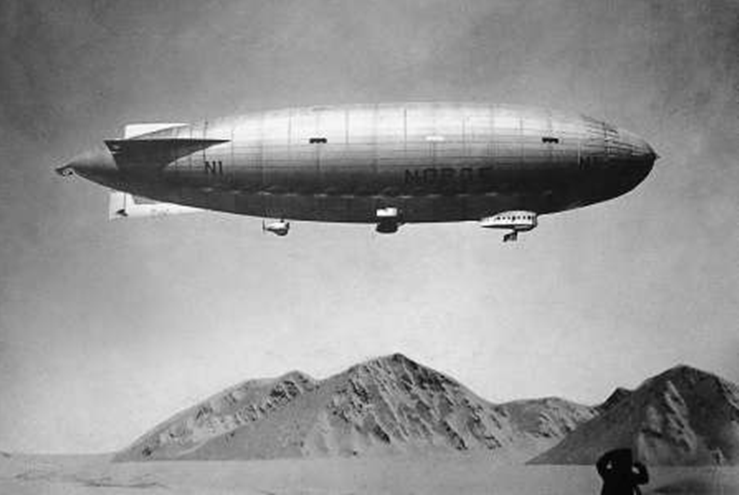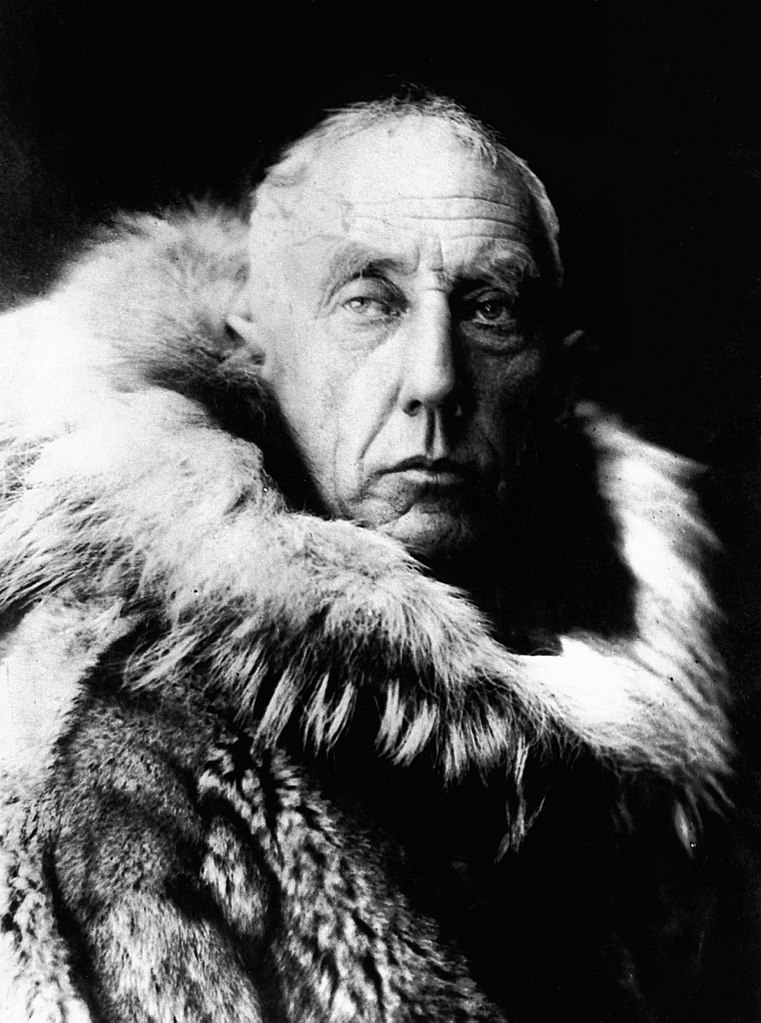 11–14 May 1926: The famed Norwegian arctic explorer, Roald Engelbregt Gravning Amundsen, departed Ny-Ålesund, Svalbard, Norway, aboard the semi-rigid airship Norge.
The airship had been designed by Colonel Umberto Nobile and built at the Italian State Airship Factory at Rome, originally named simply N1. In discussions between Amundsen and Nobile, it was determined that N1 was not suitable for an arctic flight. Amundsen didn't want to wait for a new lighter-than-air craft to be be built, so Nobile modified it. Amundsen purchased N1 and re-named it Norge.
According to an article in the 20 March 1924 edition of Flight, the airship was 106 meters (347 feet, 8 inches) in length, 26 meters (85 feet, 3 inches) in height, with a maximum diameter of 19.5 meters (64 feet). Buoyancy was provided by 19,000 cubic meters (670,700 cubic feet) of hydrogen. The airship had a useful load of 10,850 kilograms (10.5 tons). Its maximum speed was 100 kilometers per hour (62 miles per hour).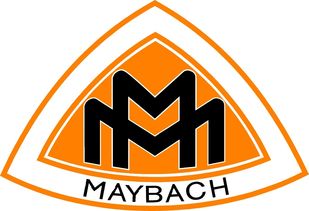 Norge was propelled by three water-cooled, normally-aspirated 23.093 liter (1,409.225 cubic inch) Maybach-Motorenbau GmbH Mb.IV inline six-cylinder overhead valve (OHV) engines with four valves per cylinder and a compression ratio of 6.88:1. The engine was able to produce 240 pferdstarke (236.7 horsepower) at 1,400 r.p.m. The engines were placed in gondolas suspended by cables under the hull, and drove propellers through a clutch. A reverse gear was available.
With a 16-man expedition and Umberto Nobile as pilot, Amundsen departed Ny-Ålesund at 9:55 a.m., enroute to Nome, Alaska, via the North Pole. Norge arrived at the Pole at 1:25 a.m. GMT, 12 May, and descending to an altitude of 300 feet (91 meters), dropped three flags, Norwegian, Italian and American, then proceeded south to Alaska. The explorers arrived at Teller at 3:30 a.m., 14 May, and due to adverse weather conditions, ended their flight at that location. Norge had covered 3,393 miles (5,460.5 kilometers).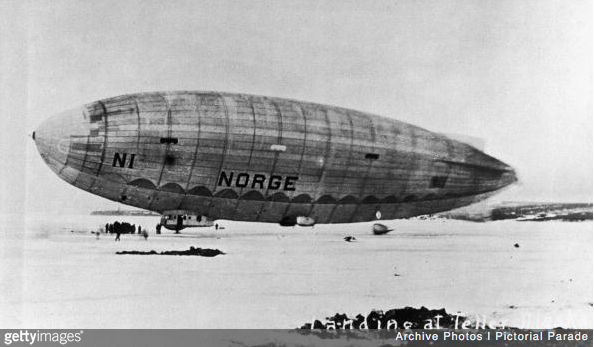 Amundsen's flight began just two days after that of Richard E. Byrd and Floyd Bennett aboard their Fokker F.VII/3m, Josephine Ford. Byrd's flight has been the subject of some controversy as to whether they actually had arrived at the North Pole. The flight of Norge is undisputed.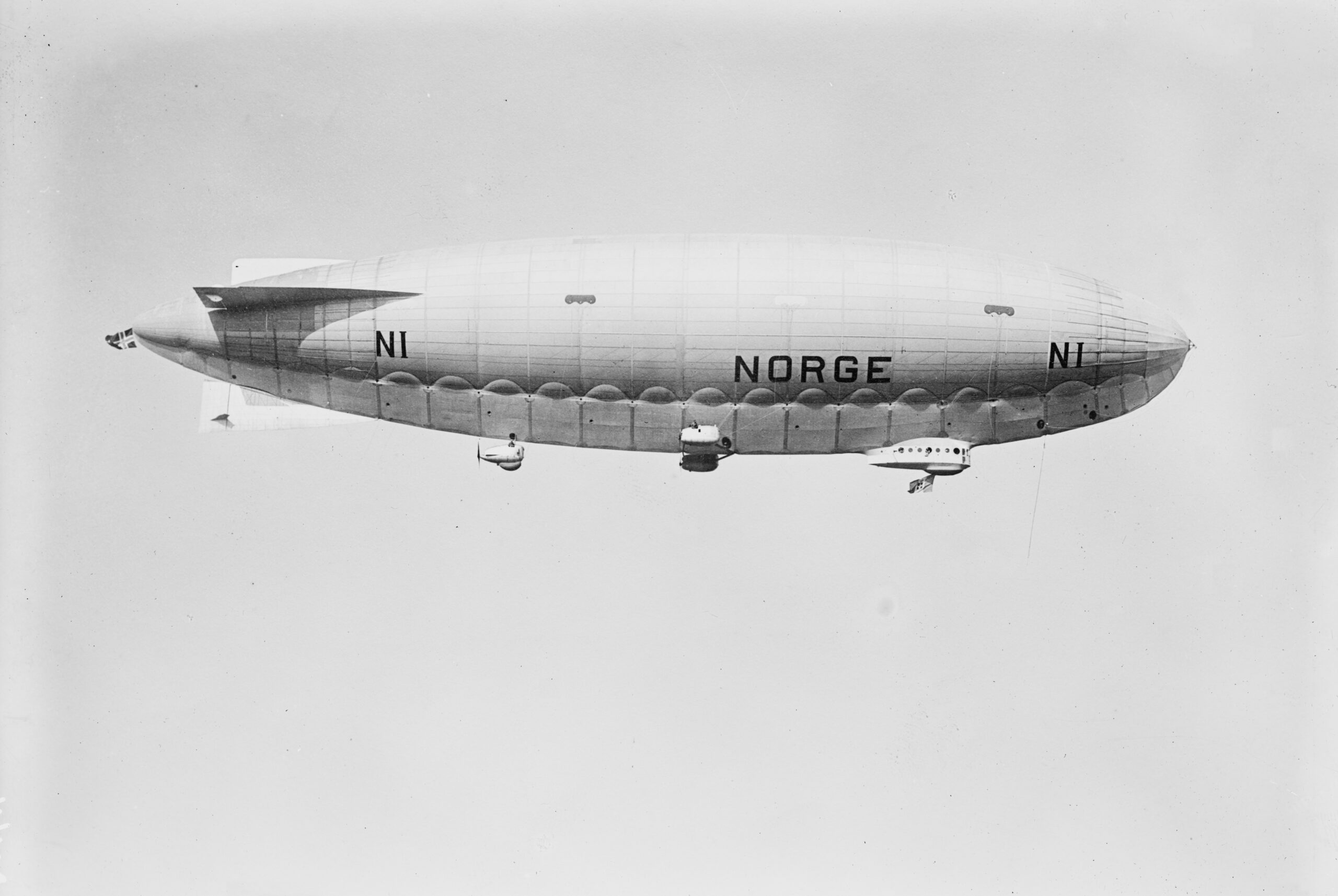 © 2018, Bryan R. Swopes