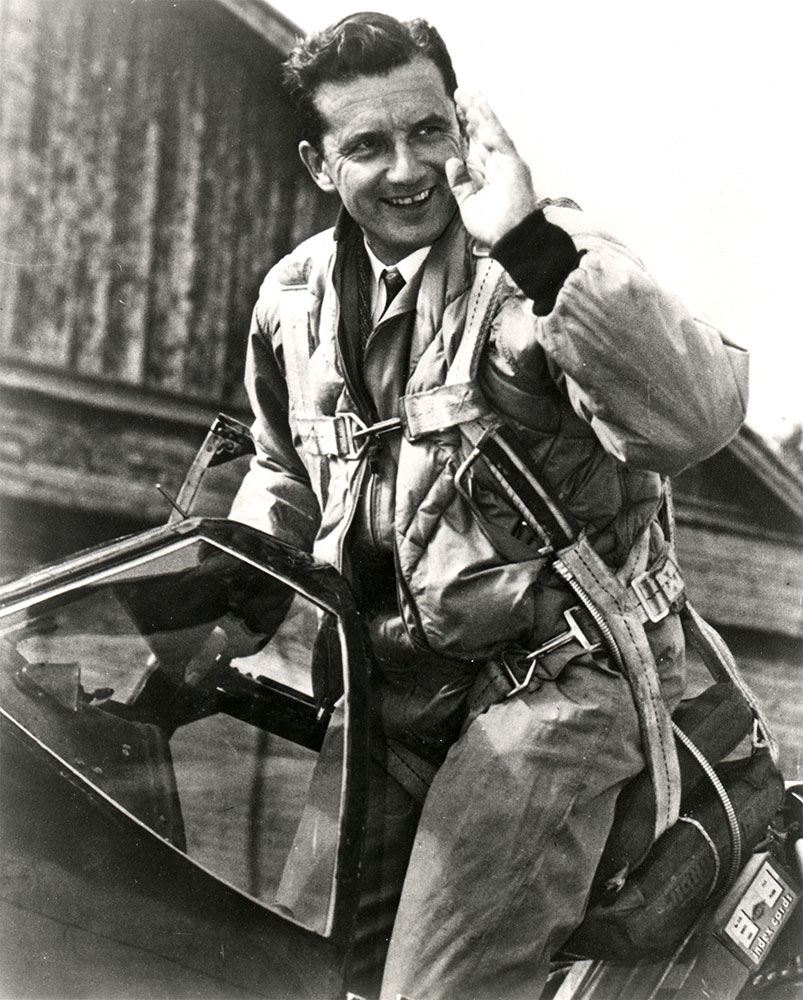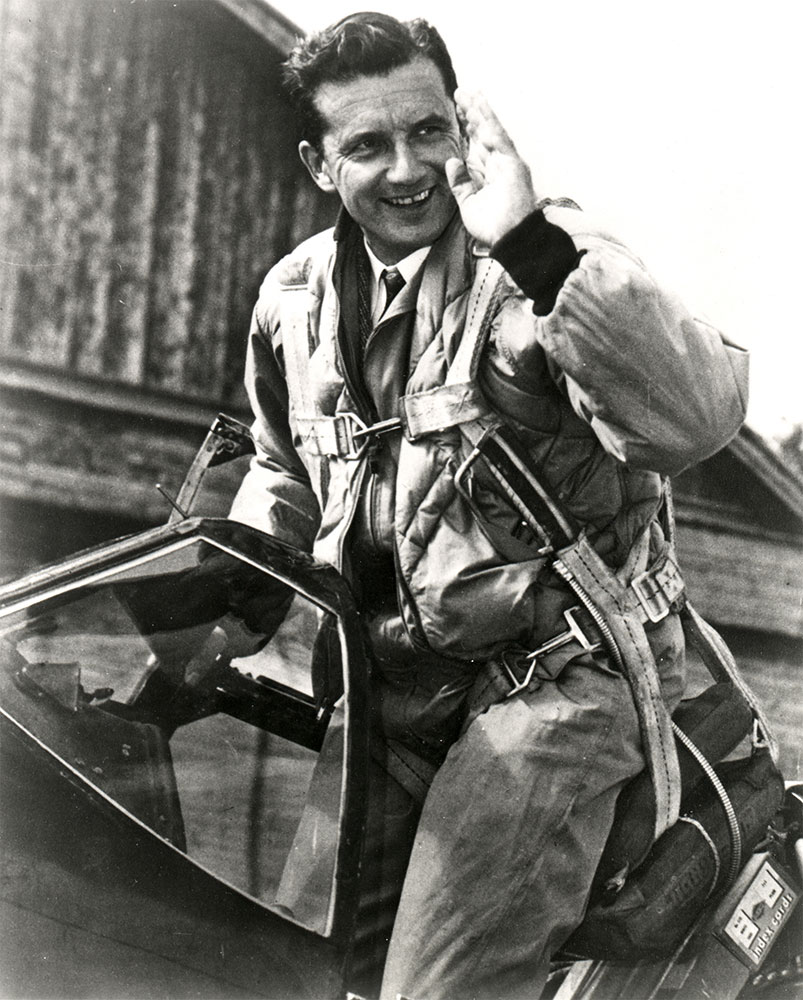 29 May 1951: Pan American World Airways Captain Charles F. Blair, Jr., flew a modified North American Aviation P-51C-10-NT Mustang, NX12012, Excalibur III, from Bardufoss, Norway to Fairbanks, Alaska, via the North Pole. He flew the 3,260 miles (5,246.5 kilometers) non-stop in 10 hours, 27 minutes.
After departing Bardufoss at 3:58 p.m., Captain Blair flew north along the E. 20° meridian until crossing the North Pole at an altitude of 22,000 feet (6,706 meters), then south along the W. 160° meridian until reaching N. 70° latitude, and then southeast to Fairbanks.
During the transpolar flight, the Mustang was subjected to air temperatures as low as -25 °F. (-31.6 °C.).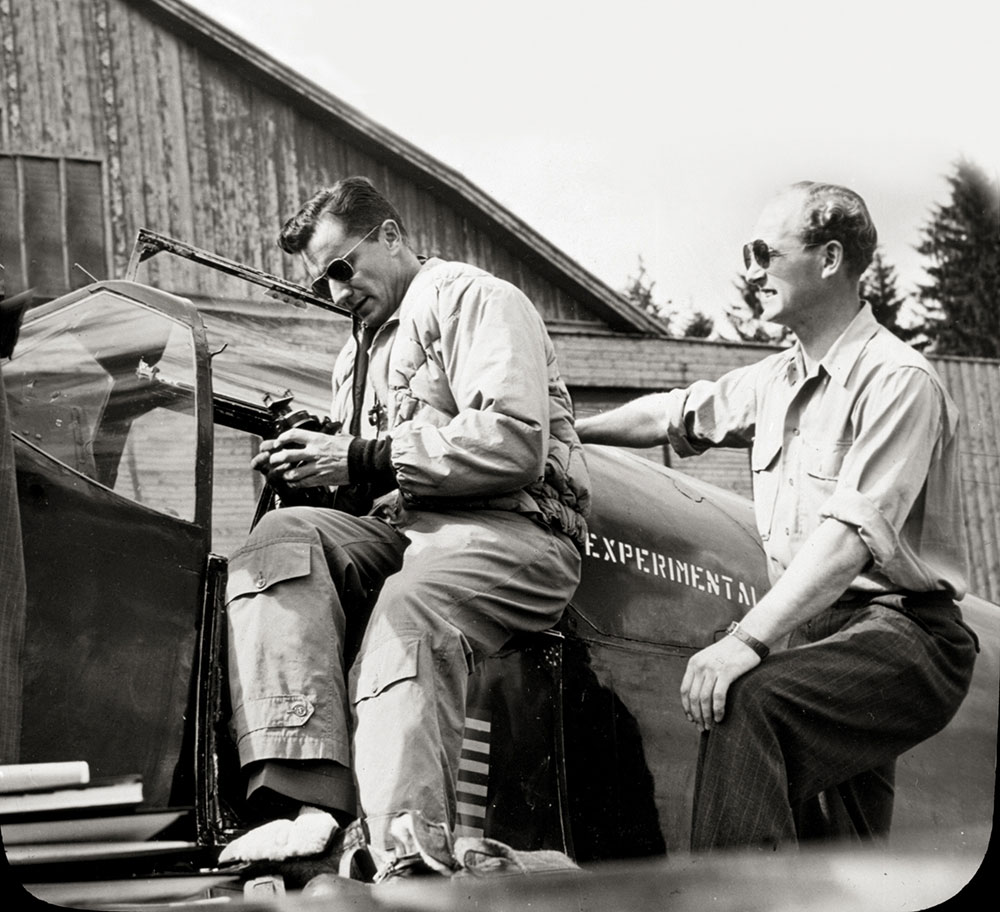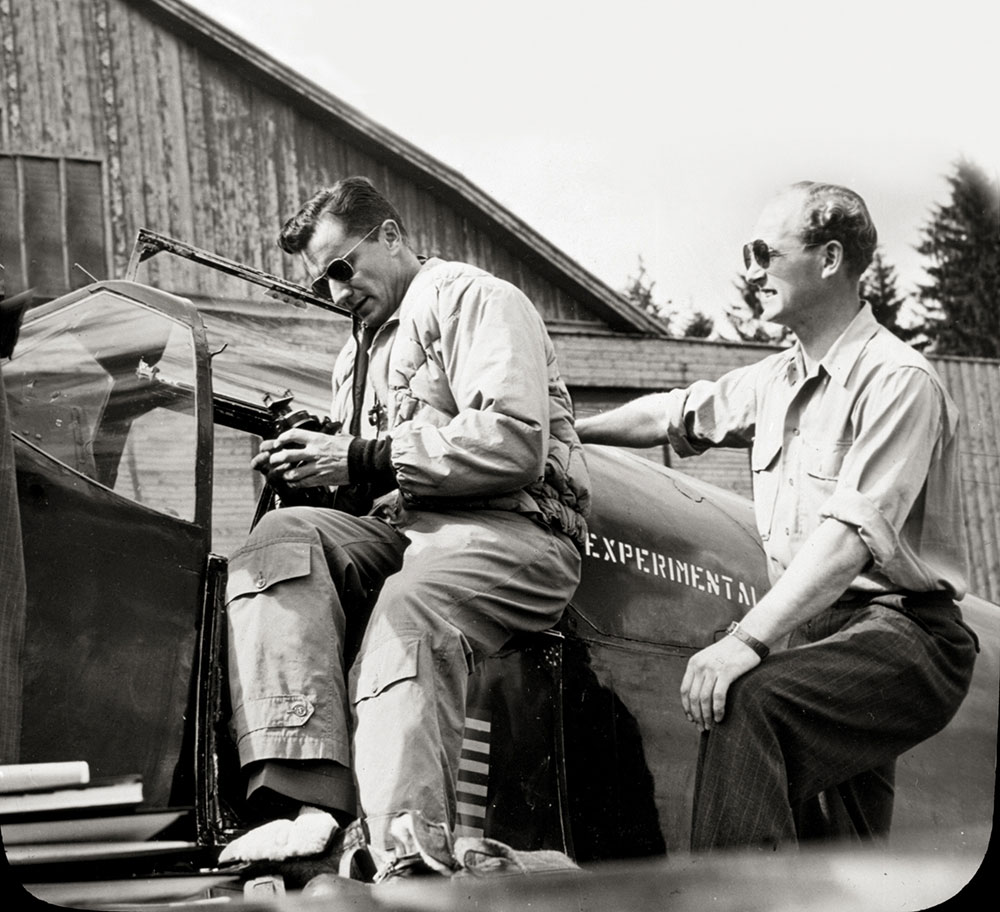 Captain Blair navigated by using a system of pre-plotted sun lines calculated by Captain Phillip Van Horns Weems, U.S. Navy (Ret.), as a magnetic compass was useless near the Pole and there were no radio navigation aids available.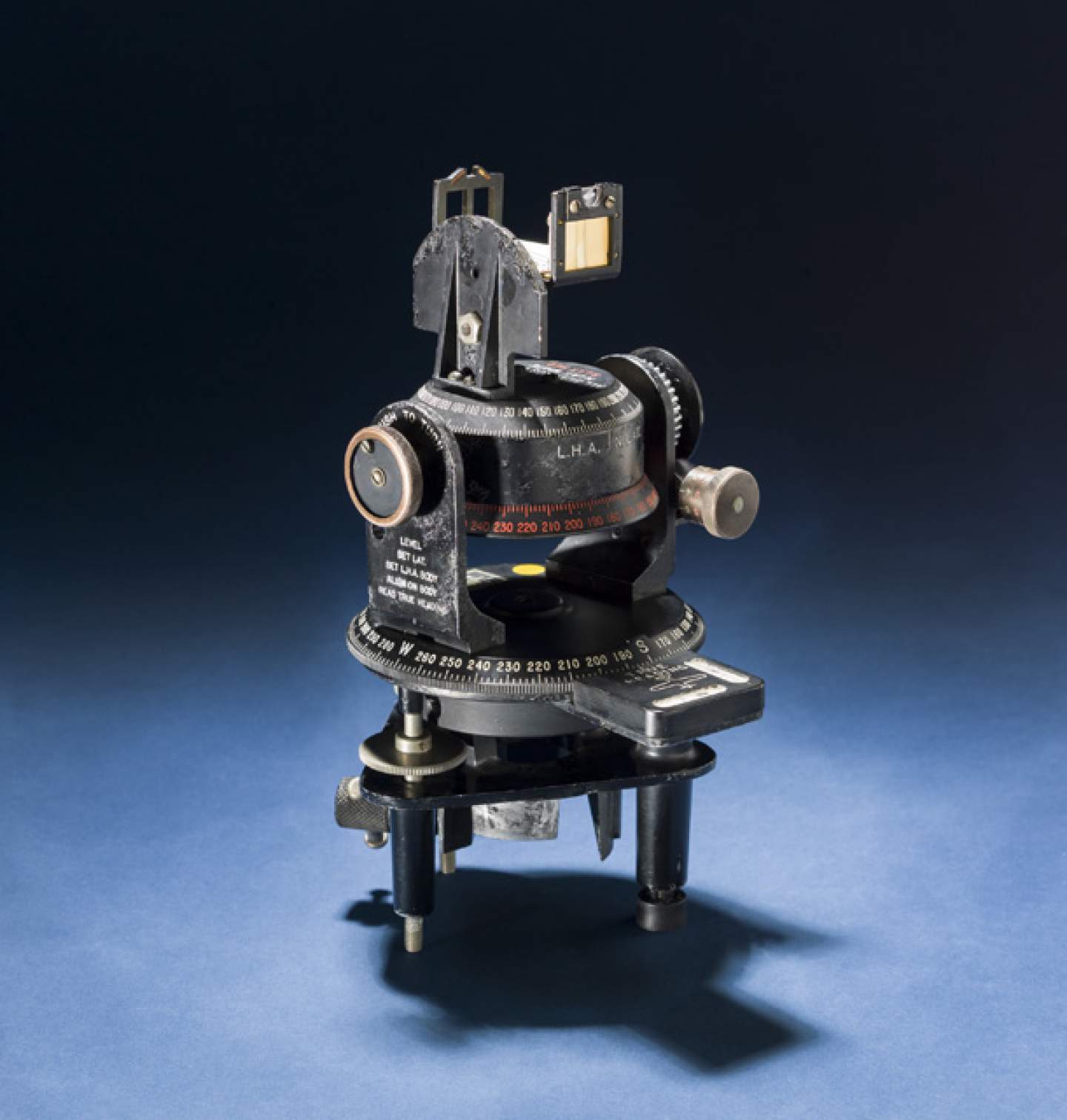 Blair was presented the Harmon International Trophy by President Harry S. Truman, in a ceremony at the White House, 18 November 1952. The Harmon awards are for "the most outstanding international achievements in the art and/or science of aeronautics for the previous year, with the art of flying receiving first consideration."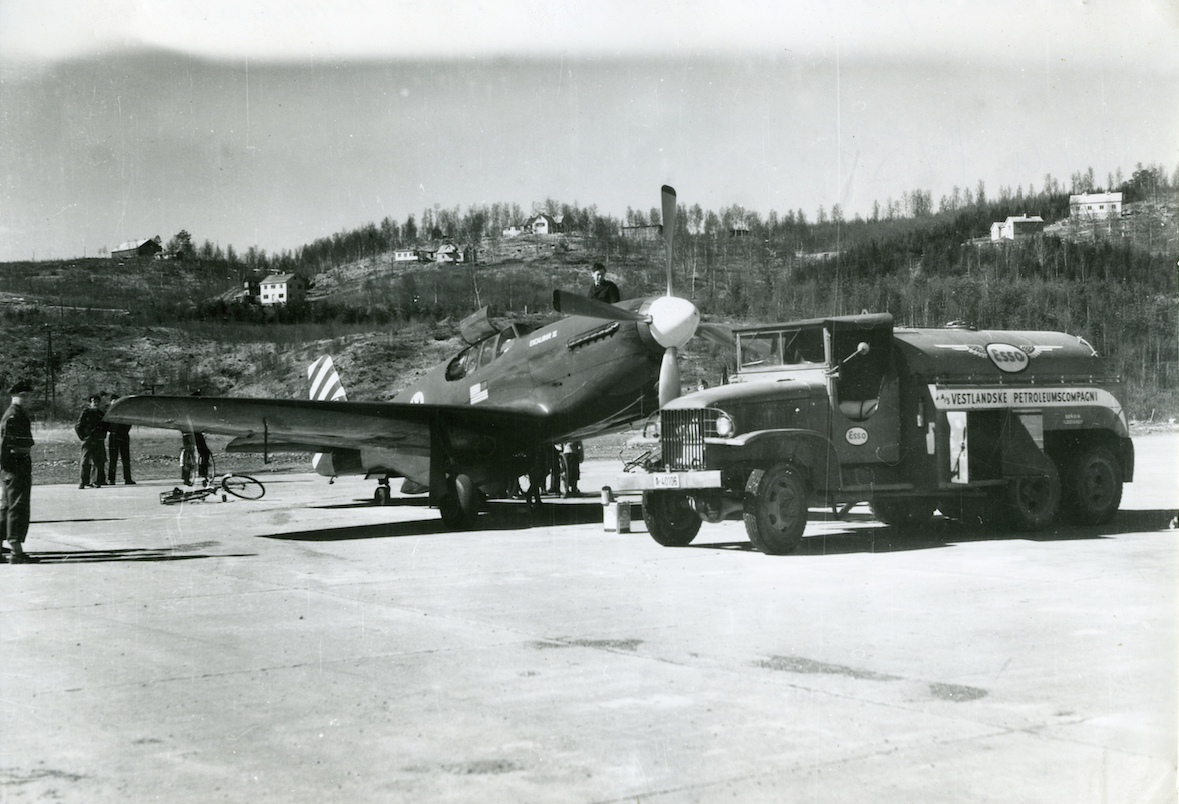 Charles Blair was commissioned in the United States Naval Reserve in 1931. He was promoted to lieutenant, junior grade, in 1937. During World War II, Blair served as a transport pilot in the U.S. Navy and rose to the rank of captain.
Blair resigned from the Navy in 1952 and the following year accepted a commission in the U.S. Air Force Reserve with the rank of colonel. In 1959 he was promoted to brigadier general.
While serving as a reserve officer, Charlie Blair continued his civilian career as an airline pilot for United Airlines, American Overseas Airlines, and then with Pan American.
Captain Blair was married to actress Maureen O'Hara, whom he had met during one of his 1,575 transatlantic crossings.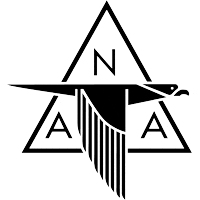 Excalibur III is a Dallas, Texas-built North American Aviation P-51C-10-NT Mustang, one of a group of 400 fighters which had been contracted on 5 March 1943. Its North American Aviation serial number is 111-29080, and the U.S. Army Air Forces assigned it serial number 44-10947.
After World War II, 44-10947 was purchased by Paul Mantz, and the Civil Aeronautics Administration registered it as NX1202. Mantz had it painted red and named it Blaze of Noon. Paul Mantz flew NX1202 to win the 1946 and 1947 Bendix Trophy Races. Flown by Linton Carney and renamed The Houstonian, NX1202 placed second in the 1948 Bendix race, and with "Fish" Salmon in the cockpit, it took third place in 1949. Paul Mantz had set several speed records with the Mustang before selling it to Pan American World Airways, Inc., Blair's employer. Blair named the Mustang Stormy Petrel, but later changed it to Excalibur III.
To increase the Mustang's range for these long-distance flights, Mantz had removed the standard 90-gallon pressure-molded Firestone self-sealing tanks from each wing and converted the entire wing to a fuel tank (what is known as a "wet wing").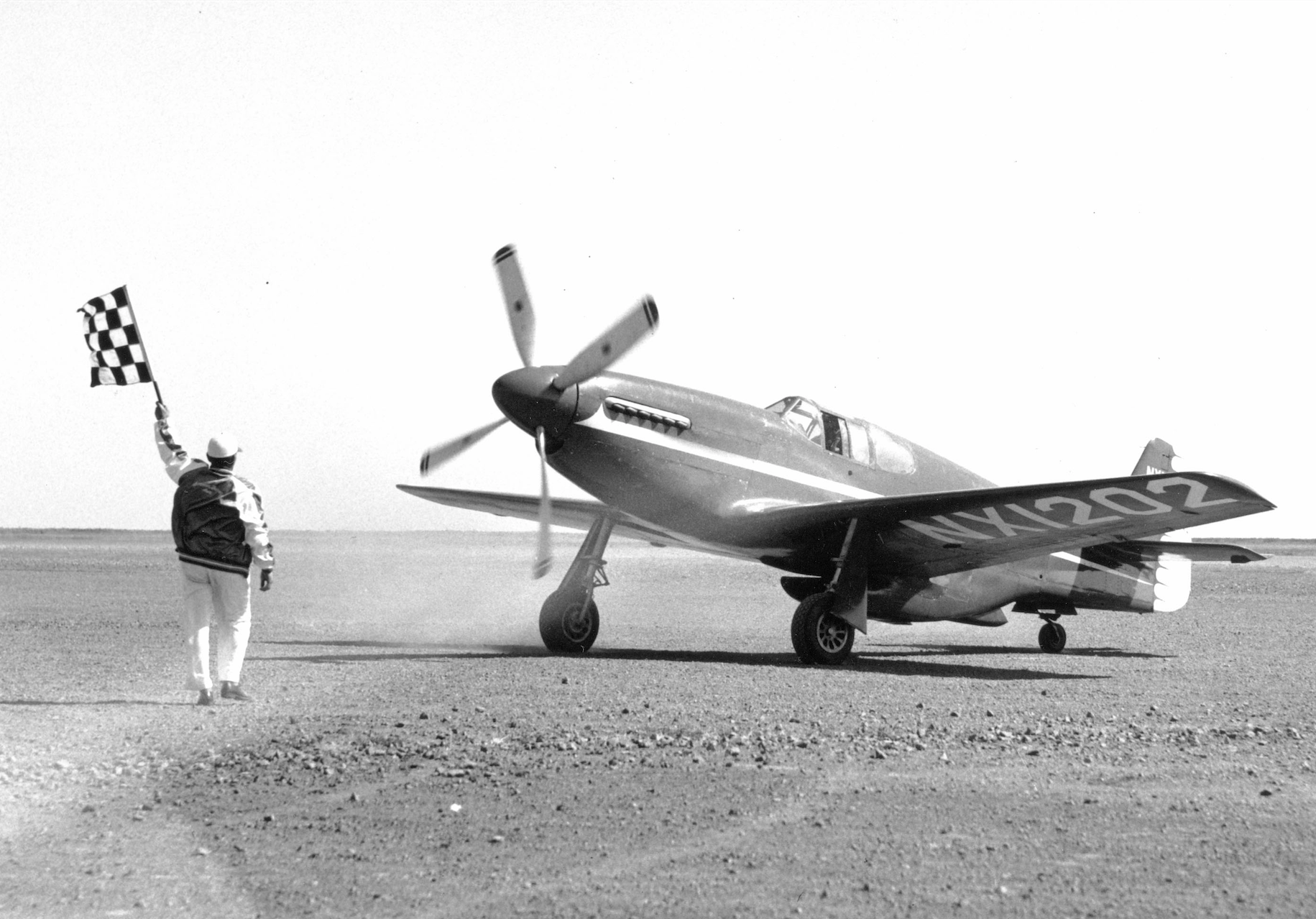 The P-51B and P-51C Mustang are virtually Identical. The P-51Bs were built by North American Aviation, Inc, at Inglewood, California. P-51Cs were built at North American's Dallas, Texas plant. They were 32 feet, 2.97 inches (9.829 meters) long, with a wingspan of 37 feet, 0.31-inch (11.282 meters) and overall height of 13 feet, 8 inches (4.167 meters) high. The fighter had an empty weight of 6,985 pounds (3,168 kilograms) and a maximum gross weight of 11,800 pounds (5,352 kilograms).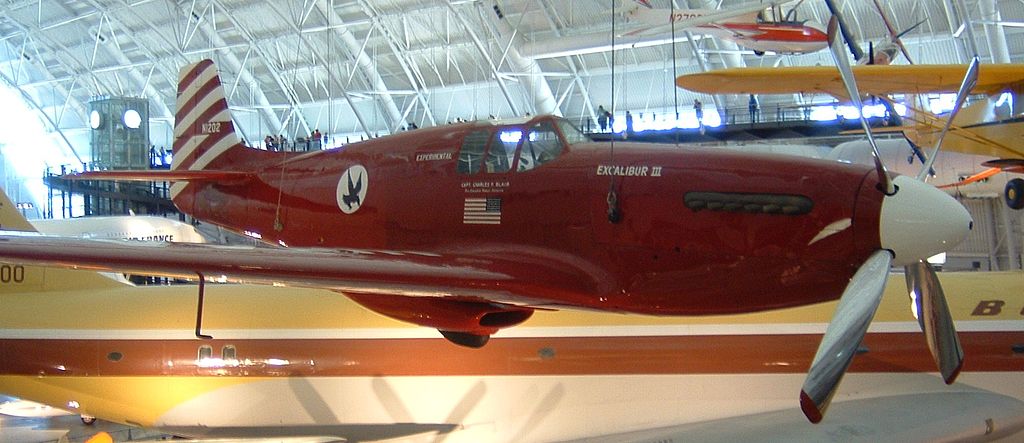 P-51Bs and Cs were powered by a right-hand tractor, 1,649-cubic-inch-displacement (27.04-liter) liquid-cooled, supercharged, Packard V-1650-3 or -7 Merlin single overhead cam (SOHC) 60° V-12 engine which produced 1,380 horsepower at Sea Level, at 3,000 r.p.m and 60 inches of manifold pressure (V-1650-3) or 1,490 horsepower at Sea Level, turning 3,000 r.p.m. with 61 inches of manifold pressure (V-1650-7). (Military Power rating, 15 minute limit.) These engines were license-built versions of the Rolls-Royce Merlin 63 and 66. The engine drove a four-bladed Hamilton Standard Hydromatic constant-speed propeller with a diameter of 11 feet, 2 inches (3.404 meters) through a 0.479:1 gear reduction.
The P-51B/C had a cruise speed of 362 miles per hour (583 kilometers per hour) and the maximum speed was 439 miles per hour (707 kilometers per hour) at 25,000 feet (7,620 meters), slightly faster than the more numerous P-51D Mustang. The service ceiling was 41,900 feet (12,771 meters). With internal fuel the combat range was 755 miles (1,215 kilometers).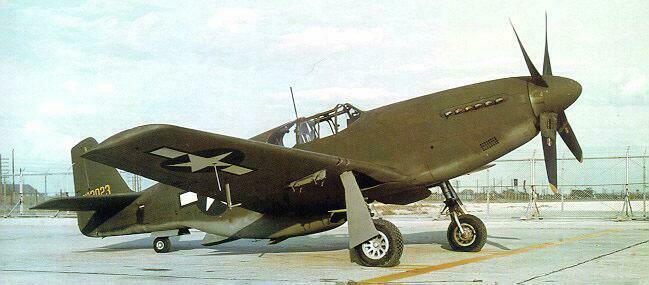 In military service, armament consisted of four Browning AN/M2 .50-caliber machine guns, mounted two in each wing, with 350 rounds per gun for the inboard guns and 280 rounds per gun for the outboard.
1,988 P-51B Mustangs were built at North American's Inglewood, California plant and another 1,750 P-51Cs were produced at Dallas, Texas. This was nearly 23% of the total P-51 production.
Though the P-51D with its bubble canopy was built in far greater numbers during World War II, the earlier P-51B and P-51C Mustangs were actually faster, so many surplus airplanes were used for racing and record attempts after the war.
In 1952, Pan American World Airways donated Excalibur III to the Smithsonian Institution. Today, completely restored, it is on display at the Steven F. Udvar-Hazy Center in Chantilly, Virginia.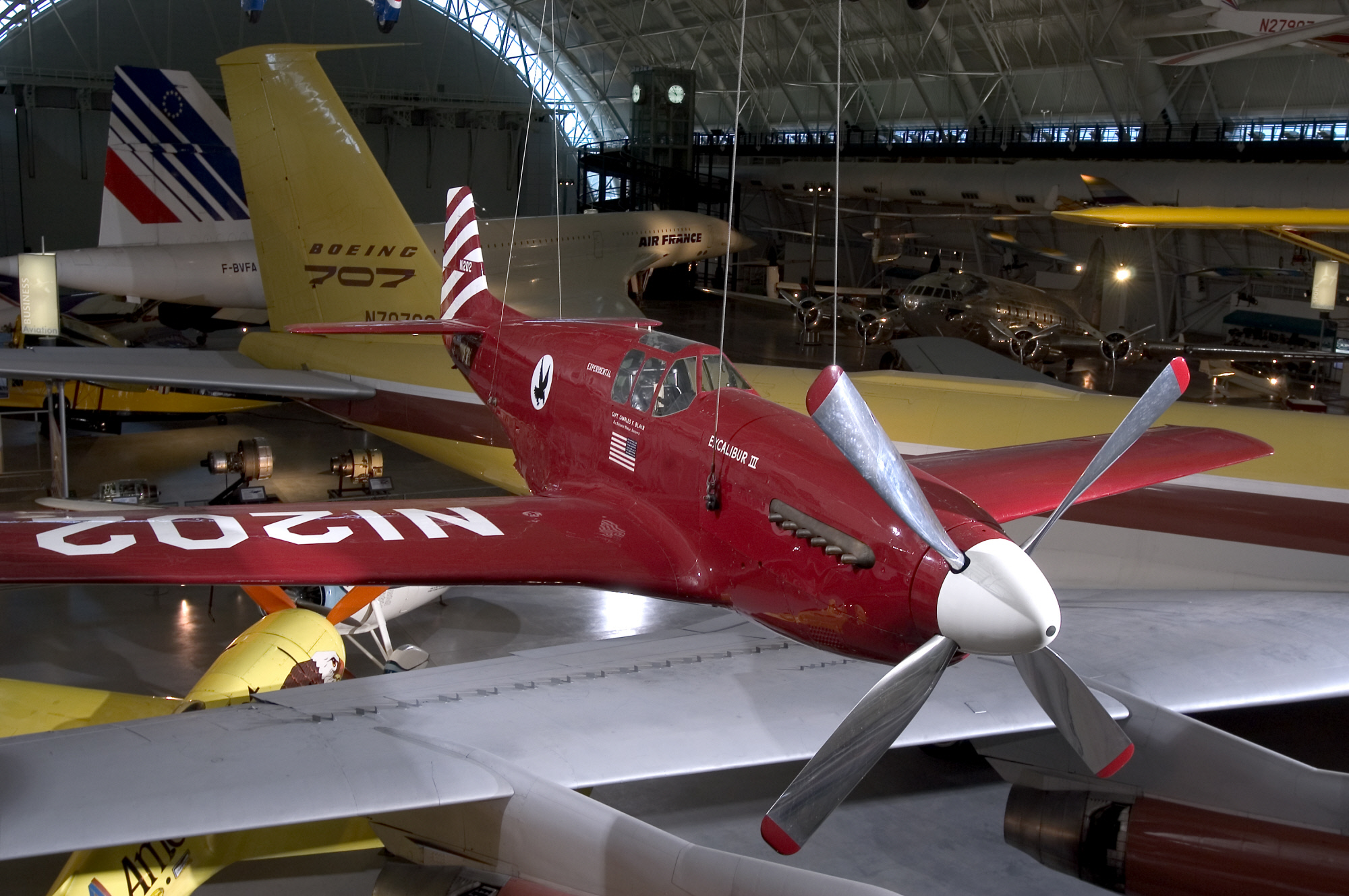 © 2016, Bryan R. Swopes