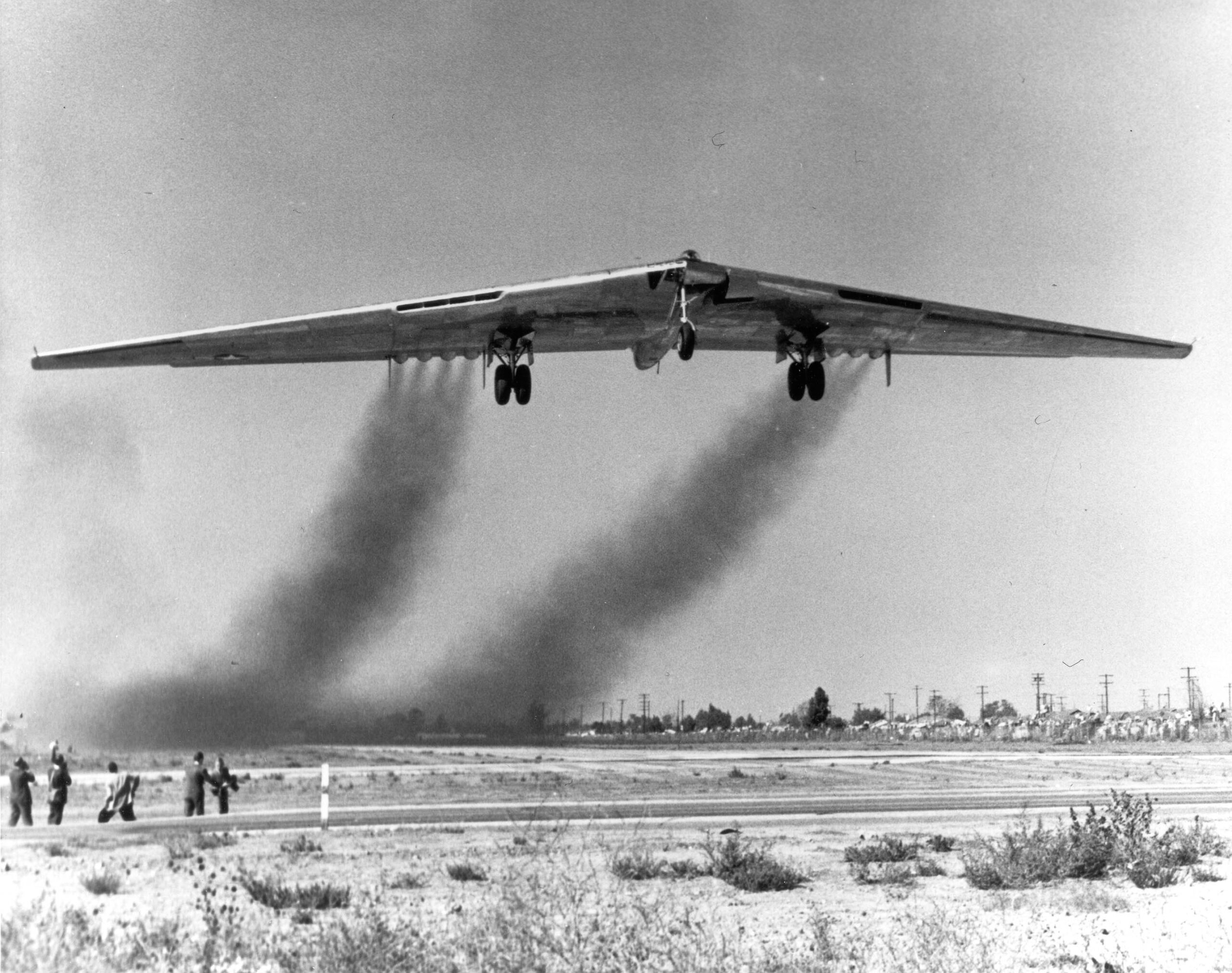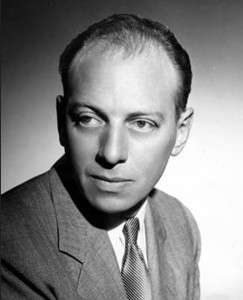 21 October 1947: At Northrop Field, Hawthorne, California, Northrop Corporation Chief Test Pilot Max R. Stanley took off in the first YB-49, 42-102367, and flew it to Muroc Air Force Base (now, Edwards Air Force Base) for flight testing.
42-102367 had been converted from the second YB-35 pre-production test aircraft. The original Flying Wing's four Pratt & Whitney Wasp Major (R-4360-21) radial engines were replaced by eight Allison J35-A-5 turbojet engines and several aerodynamic improvements were made.
The YB-49 was a very unusual configuration for an aircraft of that time. There was no fuselage or tail control surfaces. The crew compartment, engines, fuel, landing gear and armament was contained within the wing. Air intakes for the turbojet engines were placed in the leading edge of the wing. The exhaust nozzles were at the trailing edge. Four small vertical fins for improved yaw stability were also at the trailing edge.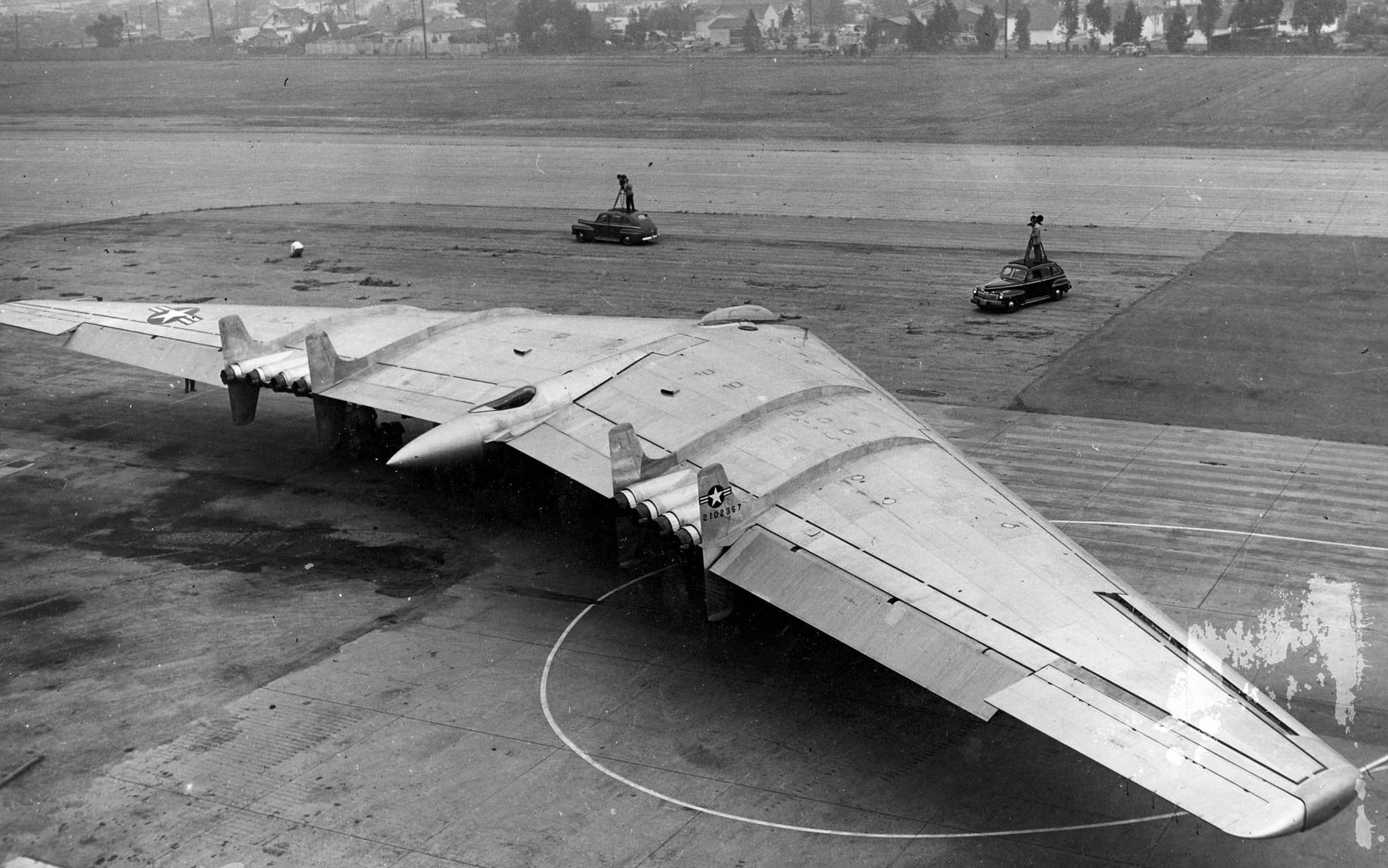 The YB-49 had a length of 53 feet, 1 inch (16.180 meters), wingspan of 172 feet (52.426 meters) and overall height of 15 feet, 2 inches (4.623 meters). It weighed 88,442 pounds (40,117 kilograms) empty and the gross weight was 193,938 pounds (87,969 kilograms).
The YB-49 was powered by eight General Electric-designed, Allison Engine Company-built J35-A-5 engines. The J35 was a single-spool, axial-flow turbojet engine with an 11-stage compressor and single-stage turbine. The J35-A-5 was rated at 4,000 pounds of thrust (17.79 kilonewtons) at 7,700 r.p.m. (static thrust, Sea Level). The engine was 14 feet, 0.0 inches (4.267 meters) long, 3 feet, 4.0 inches (1.016 meters) in diameter and weighed 2,400 pounds (1,089 kilograms). (This same engine variant was used in the North American Aviation XP-86, replacing its original Chevrolet-built J35-C-3.)
During testing the YB-49 reached a maximum speed of 493 miles per hour (793 kilometers per hour) at 20,800 feet (6,340 meters). Cruise speed was 429 miles per hour (690 kilometers per hour). The airplane had a service ceiling of 45,700 feet (13,929 meters). Maximum range was 3,575 miles (5,753 kilometers).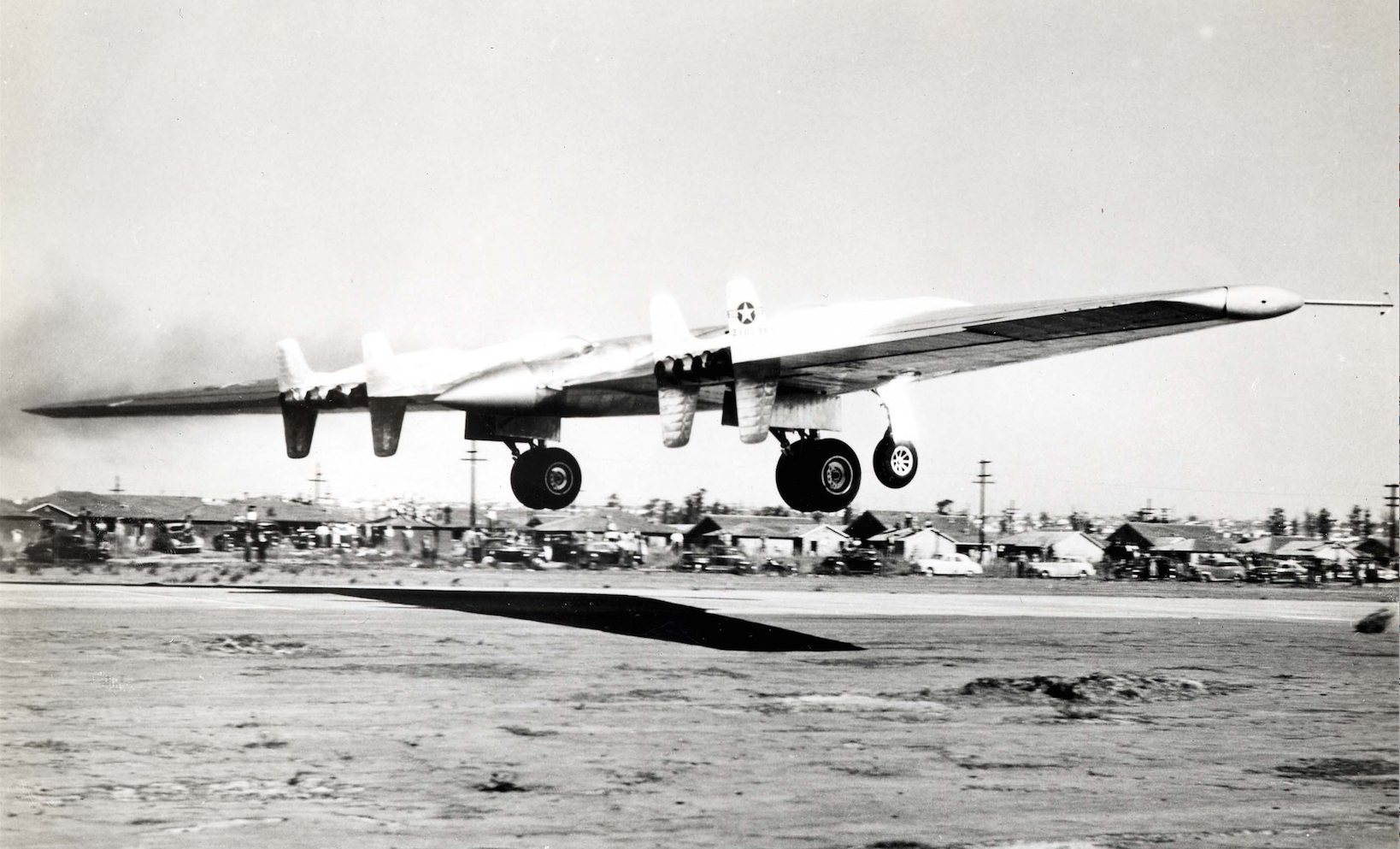 Only two Northrop YB-49s were built and they were tested by Northrop and the Air Force for nearly two years, and though an additional nine YB-35s were ordered converted, the B-49 was not placed into production.
The second ship, YB-49 42-102368, disintegrated in flight during a test flight north of Muroc Air Force Base, 5 June 1948, killing the entire crew, which included Captain Glen Edwards. The name of Muroc was changed to Edwards Air Force Base in his honor.
YB-49 42-102367 was destroyed by fire following a taxiing accident at Edwards, 15 March 1950. The program was cancelled on the same day.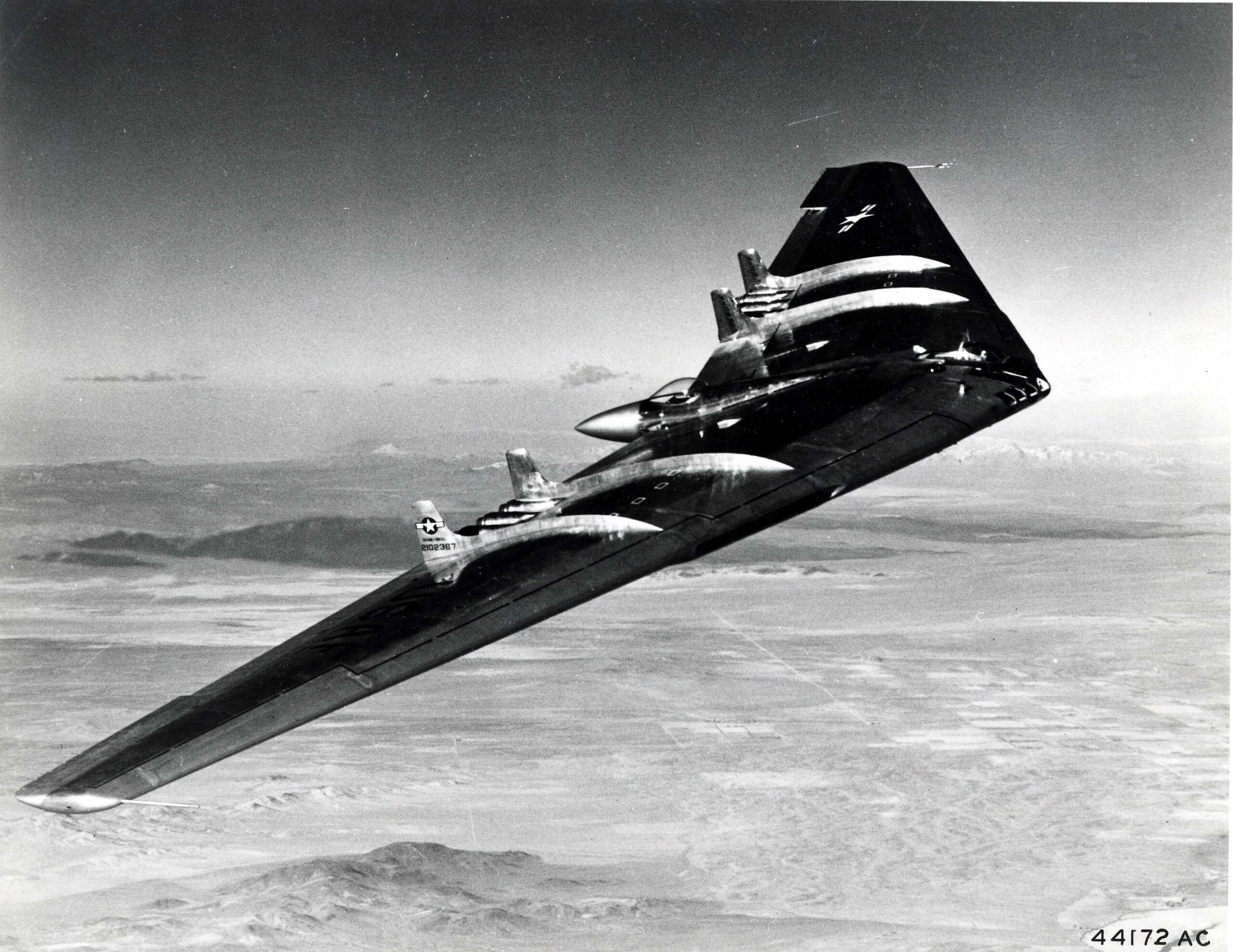 © 2016, Bryan R. Swopes
by