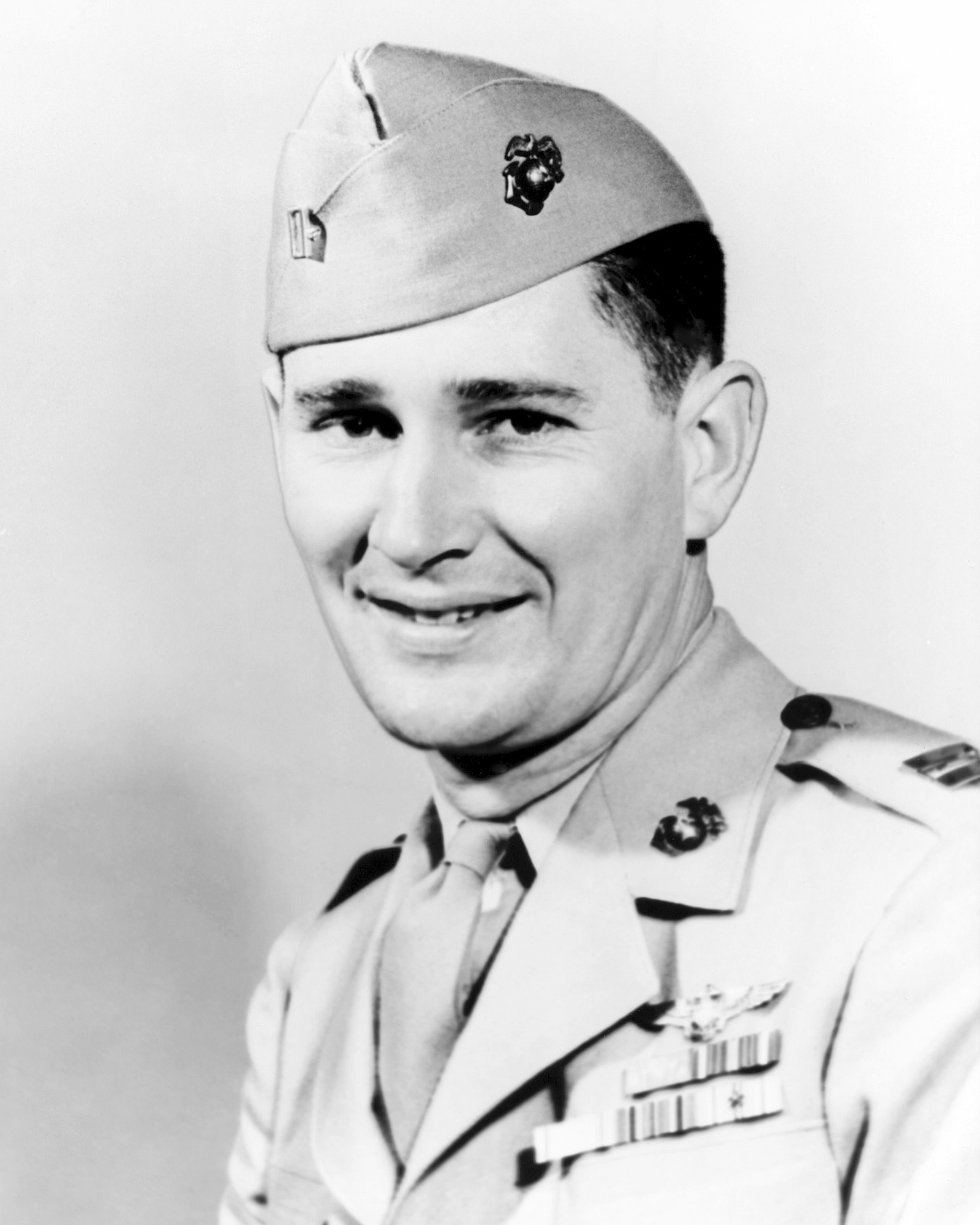 13 October 1942–15 January 1943: During a 95-day period in the early days of World War II, Captain Joe Foss, United States Marine Corps, shot down 26 enemy aircraft. He was the first American ace of World War II to match the World War I record of Captain Edward V. Rickenbacker.
Admiral William F. Halsey, U.S. Navy, awarded the Distinguished Flying Cross to Captain Foss for heroism and extraordinary achievement for having shot down seven enemy airplanes (six fighters and a bomber) from 13 October to 30 October 1942.
Joseph Jacob Foss was born near Sioux Falls, South Dakota, 17 April 1915. He was the oldest son of Frank Ole Foss, a farmer, and Mary Esther Lacey Foss. He was educated at Washington High School, Augustan College, Sioux Falls College and the University of South Dakota, graduating in 1940, having majored in Business Administration.
Beginning in 1938, Joe Foss began taking flight lessons. Through a Civil Aeronautics Administration course at the university, he gained additional flight experience, and received a private pilot certificate from the C.A.A.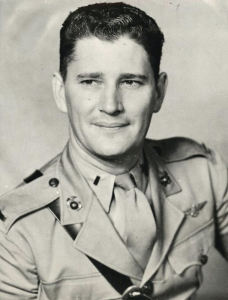 Foss had enlisted in the South Dakota National Guard in 1937, serving as a private assigned to the 147th Field Artillery Battalion until he joined the U.S. Marine Corps Reserve, 14 June 1940. Because of his prior service, the following day, Private Foss was promoted to private first class, and assigned to active duty as a aviation flight student. He successfully completed elimination flight training and qualified as an aviation cadet.
On 8 August 1940, Aviation Cadet Foss was sent to the Naval Air Station Pensacola, Florida, for pilot training. After graduating, 31 March 1941, Joseph Jacob Foss was commissioned a 2nd Lieutenant in the United States Marine Corps Reserve, and received the gold wings of a Naval Aviator.
Lieutenant Foss remained at Pensacola, assigned as a flight instructor. He was promoted to 1st lieutenant, 10 April 1942, with date of rank retroactive to 31 March 1942. His next assignment was to the Naval School of Photography, also located at Pensacola, and then to Marine Photographic Squadron 1 (VMD-1) at NAS North Island, San Diego, California, July 1942.
Lieutenant Foss requested training as a fighter pilot but he was considered to be too old. (He was 26.) While at San Diego, though, Foss was able to transition to the Grumman F4F Wildcat. He was promoted to the rank of captain, 11 August 1942. He was assigned to Marine Fighter Squadron 121 (VMF-121) as the unit's executive officer.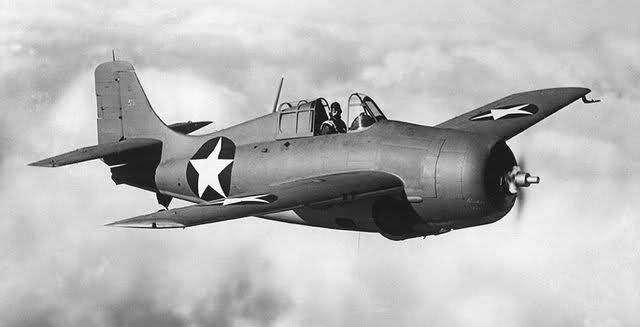 VMF-121 was sent to Guadalcanal in the Solomon Islands aboard USS Copahee (ACV-12), a Bogue-class escort carrier. While still about 350 miles away from the island, the squadron was launched for Henderson Field, 9 October 1942. Joe Foss flew his first combat mission 13 October during which he shot down a Mitsubishi A6M Zero fighter (Allied reporting name, "Zeke"). His F4F Wildcat was badly damaged by enemy fighters.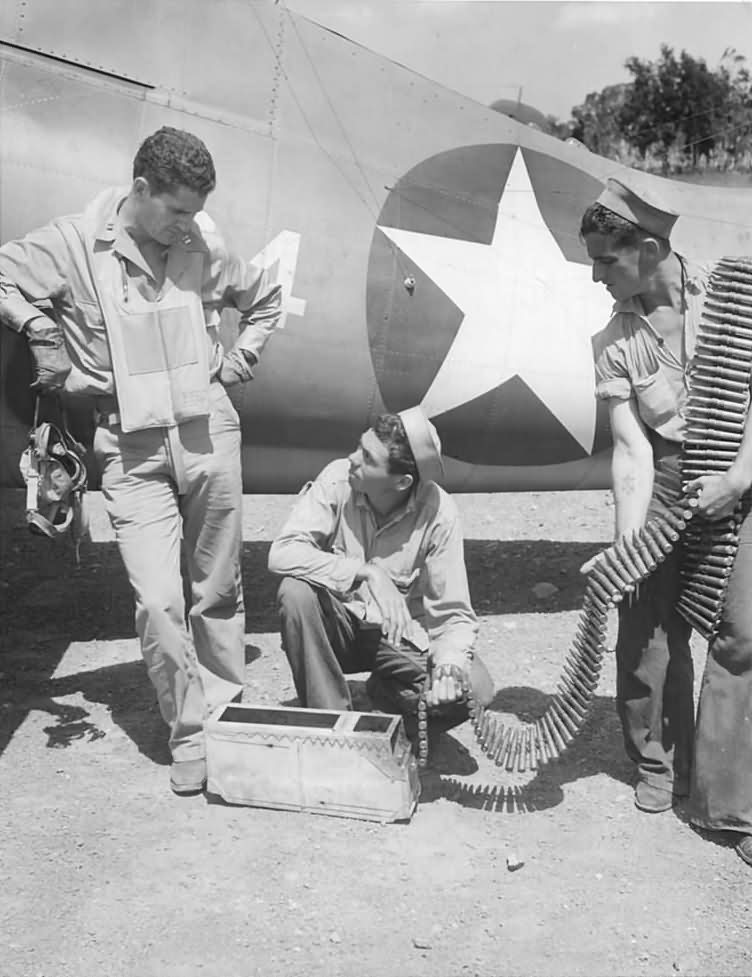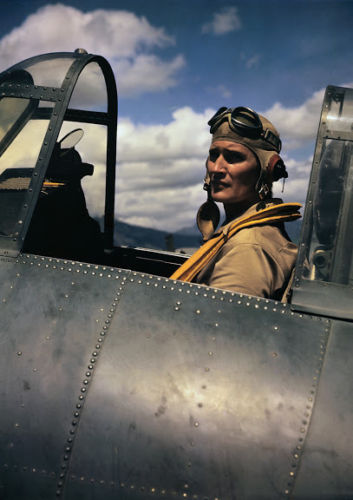 Captain Foss had extraordinary gunnery skills and frequently shot down more than one enemy aircraft per mission. His combat victories included nineteen Mitsubishi A6M Zero fighters, a Nakajima A6M2-N "Rufe" (a float plane variant of the Zero), three Mitsubishi G4M "Betty" medium bombers, two Mitsubishi F1M2 "Pete" reconnaissance float planes and an Aichi E13A "Jake" reconnaissance float plane.
During the his three month period, Captain Foss had to make three engine out landings as a result of damage sustained by his Wildcat from enemy aircraft, and was himself shot down near the island of Malaita. He was rescued by local fishermen.
Joe Foss was stricken by malaria and was sent to Australia for treatment. In April 1943 he was returned to the United States and assigned to Headquarters Marine Corps at Washington, D.C.
In a ceremony at the White House, 18 May 1943, President Franklin D. Roosevelt presented Captain Foss the Medal of Honor.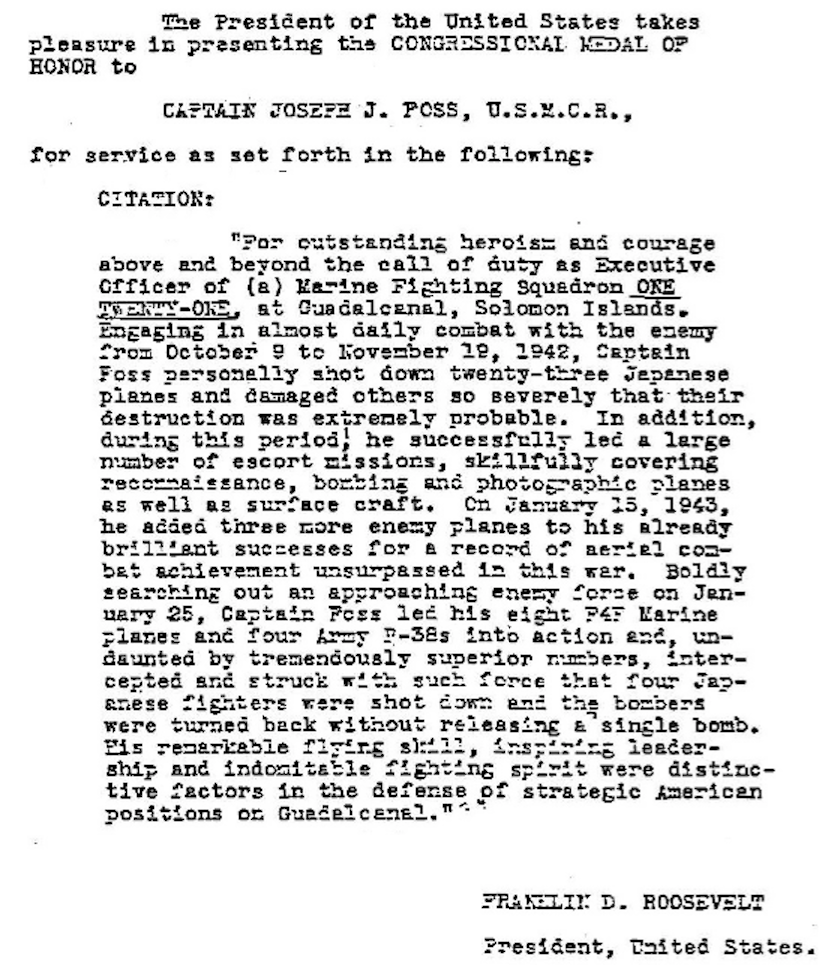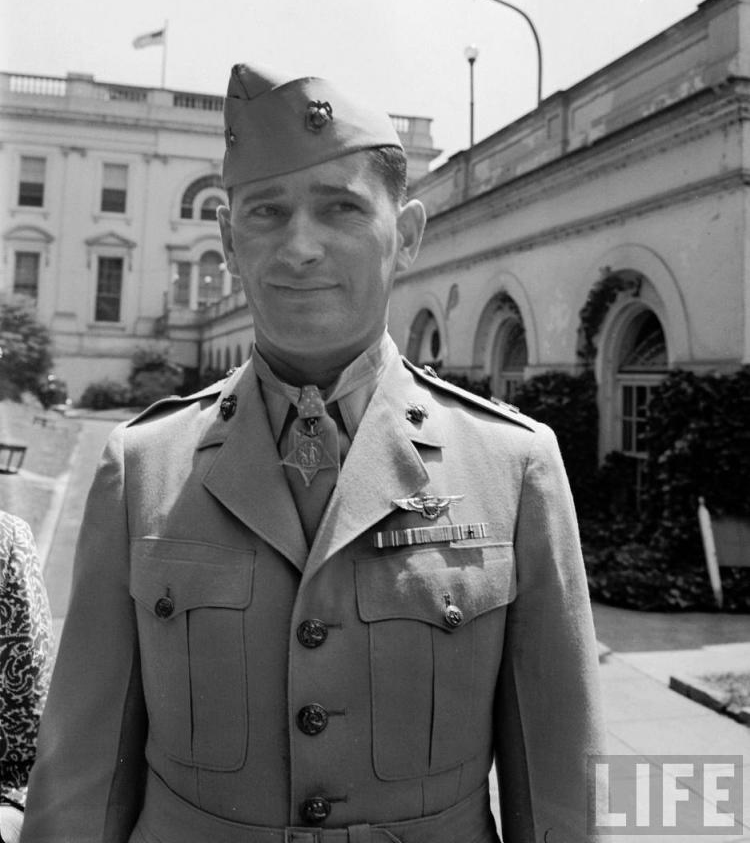 Joe Foss was promoted to the rank of major, 1 June 1943. On 17 July took command of Marine Fighter Squadron 115 (VMF-115), then training at Marine Corps Air Station Santa Barbara, Goleta, California. The new fighter squadron was equipped with Chance Vought F4U-1 and Goodyear FG-1 Corsairs. The squadron departed San Diego, California, 13 February 1944 aboard USS Pocomoke (AV-9), a seaplane tender, and arrived at Espiritu Santo in the New Hebrides on 4 March. The fighters flew to a new base at Emirau in the Bismarck archipelago on 2 May and VMF-115 was assigned to Marine Air Group 12. The unit was in combat the following day. In the last half of the month, the squadron was visited by Col. Charles A Lindbergh. He flew four combat missions with VMF-115, 26–30 May.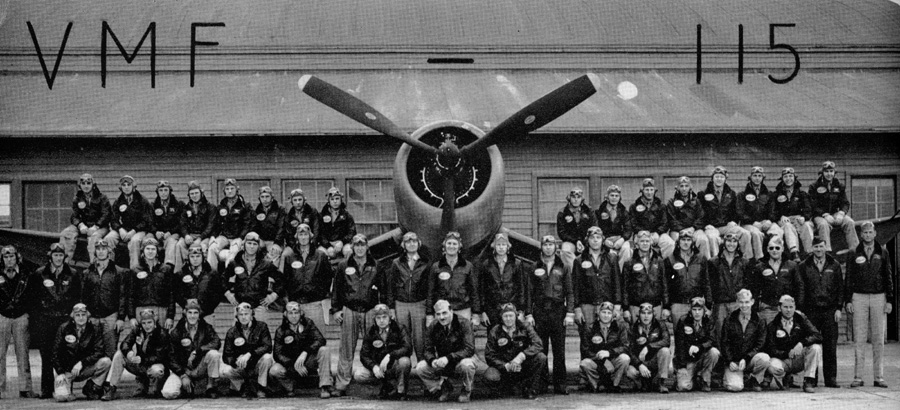 Major Foss had a recurrence of malaria. On 21 September 1944, he was relieved of command of VMF-115 and returned to the United States for medical treatment, assigned to NAS Klamath Falls. In February 1945, he was back at MCAS Santa Barbara as an operations and training officer.
Major Joe Foss was released from active duty on 8 December 1945. On 20 September 1946 Foss was appointed a lieutenant colonel in the South Dakota Air National Guard. His resignation from the Marine Corps, dated 29 January 1947, was accepted as effective 19 September 1946. He commanded the 175th Fighter Squadron, which was equipped with the North American P-51D Mustang.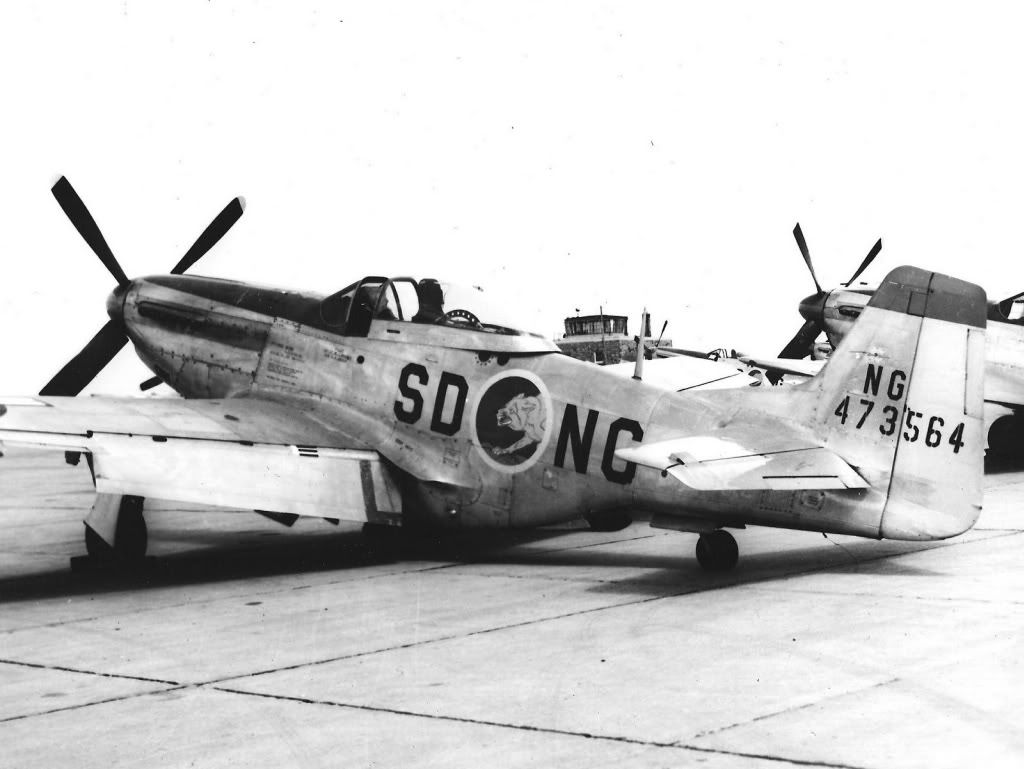 The 175th was redesignated as a Fighter Interceptor Squadron in 1951. Colonel Foss was recalled to active duty in the Air Force during the Korean War. He served as Director of Operations and Training, Air Defense Command, and was promoted to brigadier general, 20 September 1953. The 175th FIS began re-equipping with the Lockheed F-94A Starfire in 1 November 1954. In 1958, the squadron shifted to the Northrop F-89 Scorpion, and then the Convair F-102A Delta Dagger in 1960. Ten years later, North American Aviation F-100D Super Sabres came to the 175th.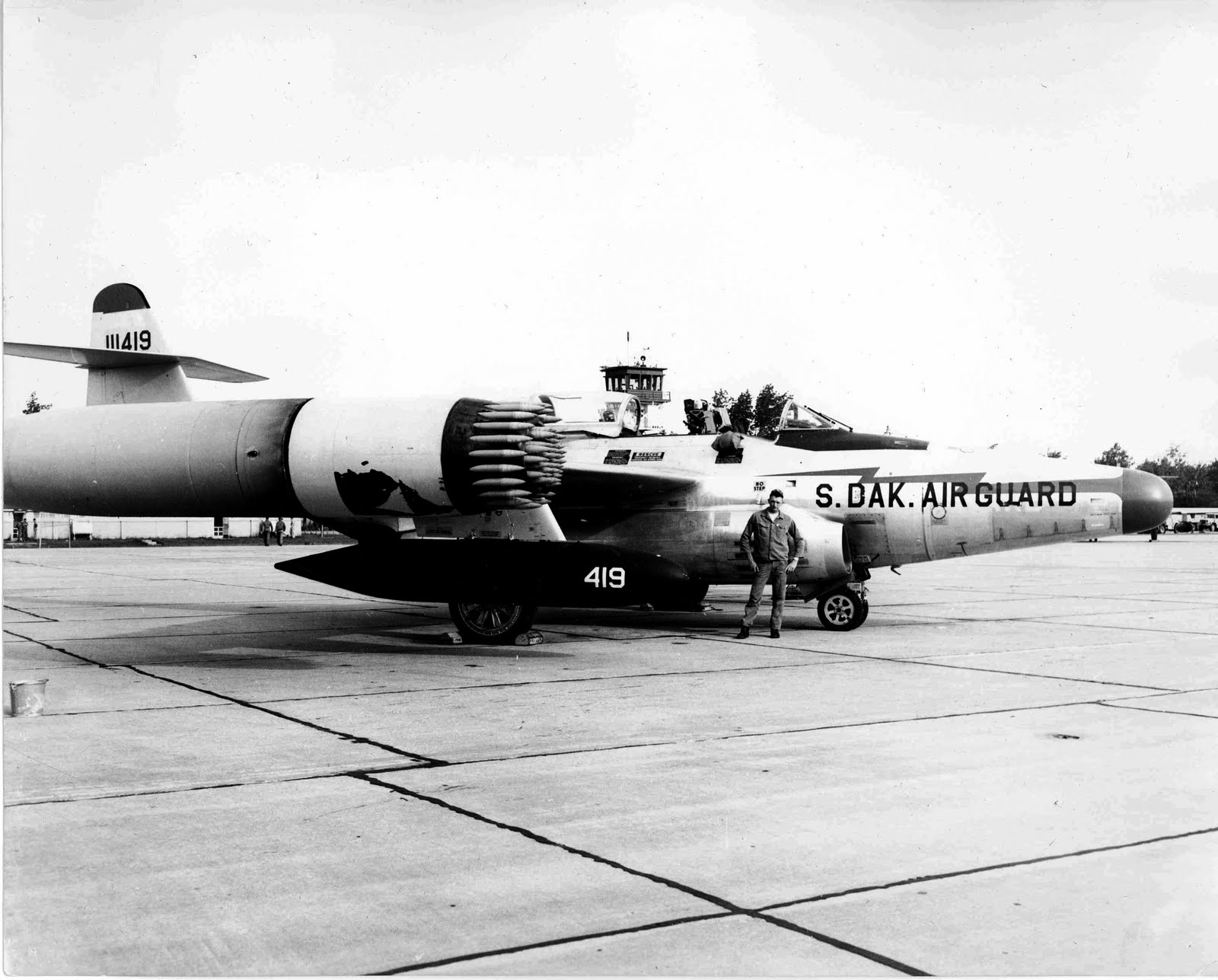 While all this was happening, Joe Foss was involved in a political career. After serving two terms in the state legislature, Joseph J. Foss was elected Governor of the State of South Dakota in November 1954. The state's 20th governor, he was the youngest to hold that office. He was elected a second time and served until 1959. He also served as a commissioner of the American Battle Monuments Commission.
Joe Foss was Commissioner of the American Football League and President of the National Rifle Association.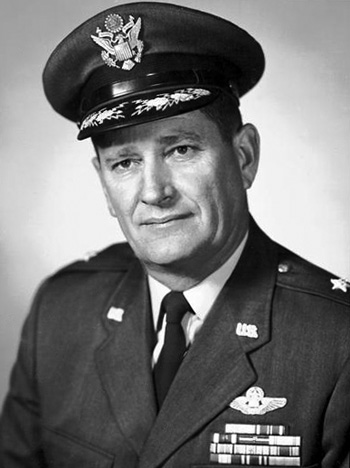 Brigadier General Joseph J. Foss, U.S. Air Force, Air Chief of Staff, South Dakota Air National Guard, retired from military service, 15 April 1975. He had been awarded the Medal of Honor, Distinguished Flying Cross, Air Medal with two 5⁄16-inch gold stars (three awards), Presidential Unit Citation (Air Force) with oak leaf cluster (second award), Presidential Unit Citation (Navy and Marine Corps) with bronze star (second award), American Defense Service Medal, American Campaign Medal, Asiatic-Pacific Campaign Medal with two bronze stars (three campaigns), the World War II Victory Medal and the National Defense Service Medal with bronze star (second award), Air Force Longevity Service Ribbon with oak leaf cluster, Armed Forces Reserve Medal with silver hourglass device (20 years service), and the Air Force Small Arms Expert Marksman Ribbon.
Joseph Jacob Foss died at Scottsdale, Arizona, 1 January 2003. He was 87 years old. General Foss is buried at Arlington National Cemetery.
© 2019, Bryan R. Swopes