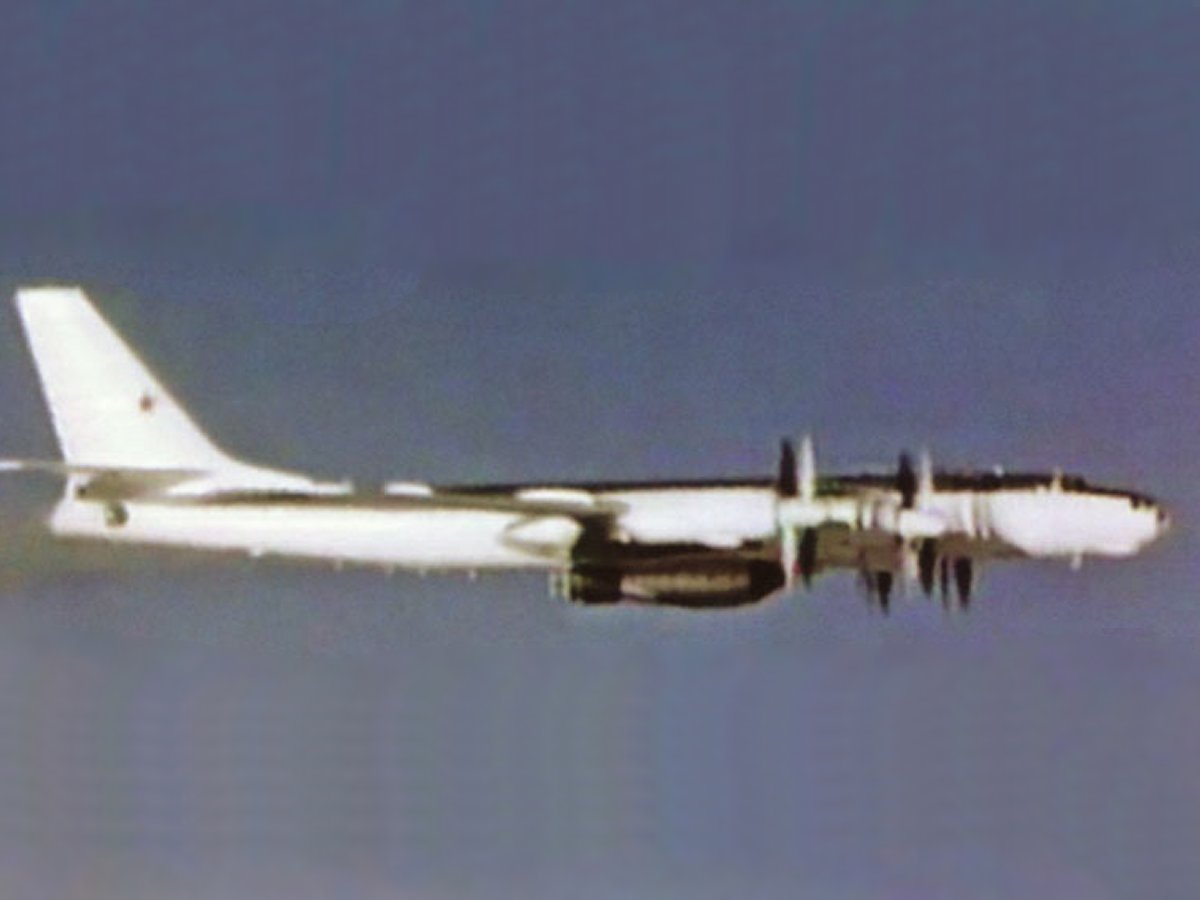 30 October 1961: At 9:30 a.m., specially modified Tupolev Tu-95V "Bear A" bomber, No. 5800302, under the command of Major Andrey Ergorovich Durnovtsev of the 409th Heavy Bomber Air Regiment, departed Olenegorsk Air Base, 92 kilometers (57 miles) south of Murmansk, at 9:30 a.m. The bomber carried a nine-man crew, including navigator Major Ivan Nikoforovich Mite.
The Tu-95 was accompanied by a Tupolev Tu-16 instrumentation ship (No. 3709), under the command of Colonel Vladimir Fedorovich Martynenko. Some sources say that the two bombers were escorted by a flight of fully-armed fighters.
Major Durnovtsev's mission was to carry out the Soviet Union's 130th nuclear weapons test. The Tu-95 carried a single RDS-220, a three-stage radiation-implosion thermonuclear bomb. It was 8 meters (26.25 feet) long, with a diameter of 2.1 meters (6.89 feet), and weighed approximately 27,000 kilograms (59,525 pounds). The bomb was variously known as "Big Ivan" or "Tsar Bomba" (King of Bombs).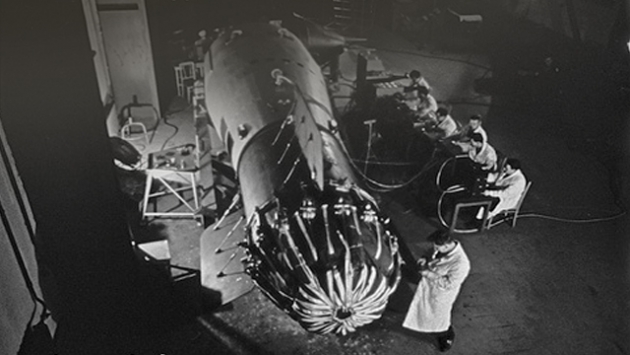 The Tu-95 dropped the RDS-220 from an altitude of 10,500 meters (34,449 feet) over the D-II test range, 15 kilometers (9 miles) north of the Mityushikha Strait on Novaya Zemlya. The bomb was retarded by parachute to allow the Bear time to escape the blast effects. After falling for 3 minutes, 8 seconds, at 11:33 a.m., the bomb detonated 4,000 meters (13,123 feet) above the surface of Novaya Zemlya. A bright flash of light lasted for 30 seconds and finally faded away after 70 seconds.
45 seconds after detonation, the nuclear cloud reached a height of 30 kilometers (19 miles), then spread outward, reaching a maximum diameter of 95 kilometers (59 miles).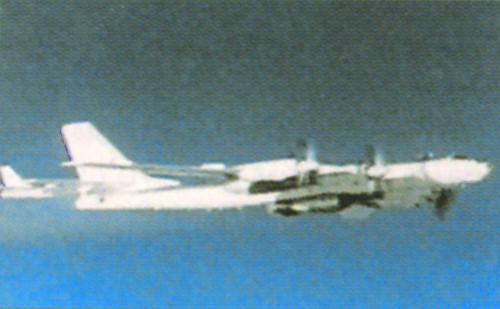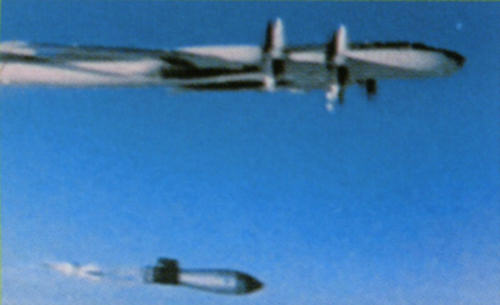 Major Durnovtsev's Tu-95 was approximately 39 kilometers (24 miles) away for "ground zero" at the time of the explosion. As it continued to fly away from the blast, the shock waves finally caught up to bomber at a distance of 115 kilometers (71 miles), 8 minutes, 20 seconds after they had released the bomb.
At the same time, a secret United States Air Force Boeing JKC-135A Stratotanker instrumentation aircraft, Speed Light Bravo, 55-3127, had flown closer to ground zero to gather data about the air burst. It was so close that its special anti-radiation paint was scorched. (55-3127 was later converted to the NKC-135A airborne laboratory configuration to support the Limited Test Ban Treaty of 1963. It was returned to tanker configuration in the 1980s. Later, 55-3127 served as a test bed aircraft for the Aeronautical Systems Division at Wright-Patterson  It was retired to Davis-Monthan Air Force Base in 1992.)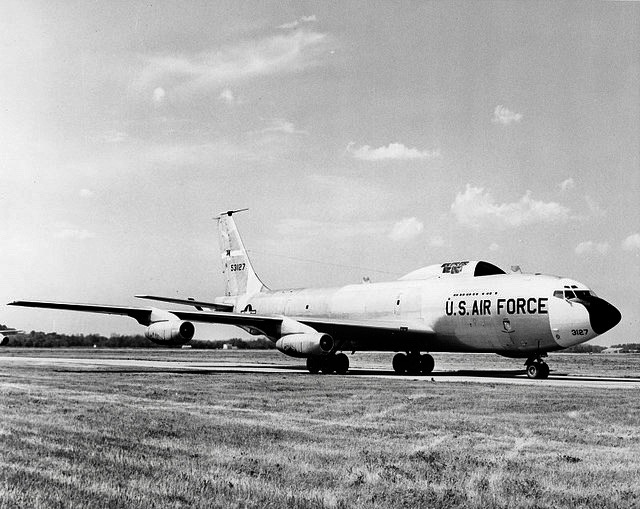 After the nuclear explosion data was analyzed by the Foreign Weapons Evaluation Panel (the "Bethe Panel") the RDS-220 yield was estimated at 57 megatons. This was the largest nuclear weapon detonation in history. It was also the "cleanest," with 97% of the energy yield produced by fusion. Relative to the size of the explosion, very little fallout was produced.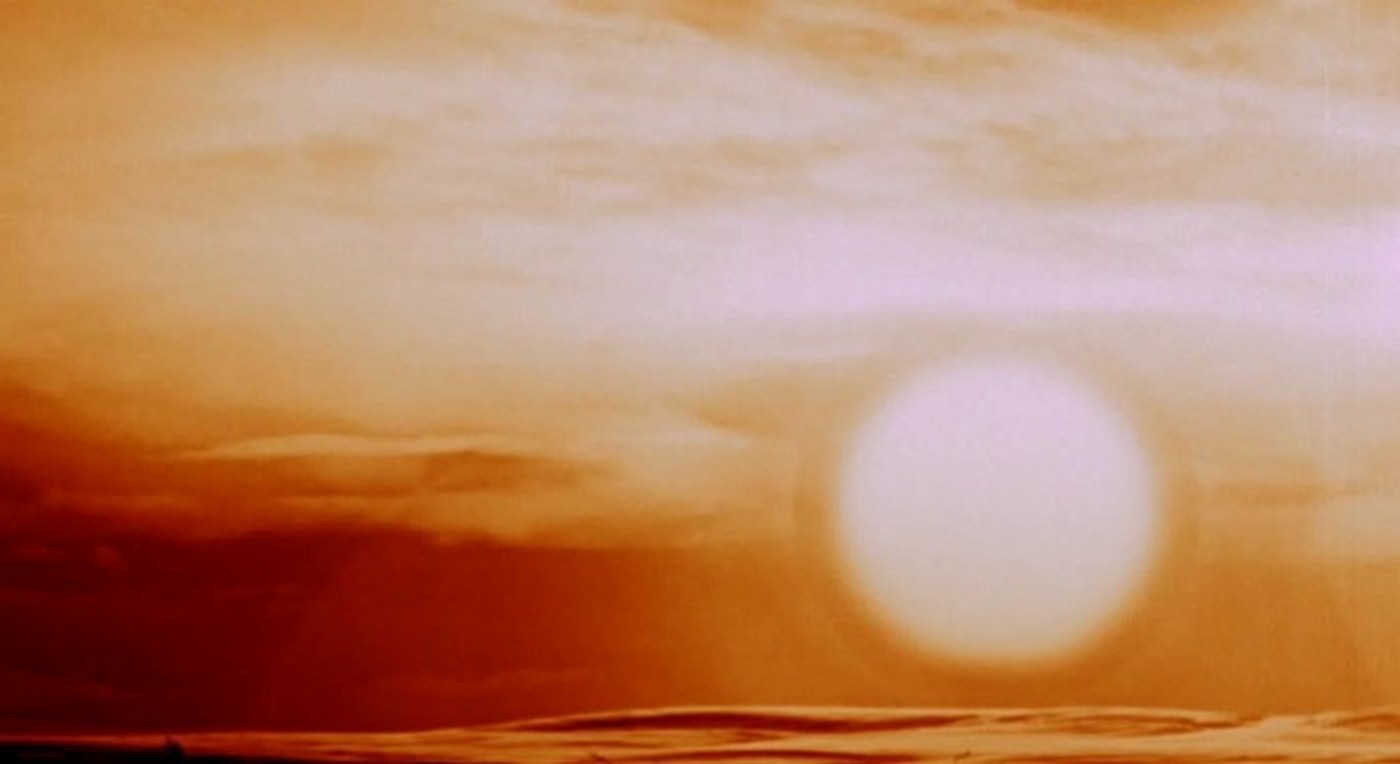 All buildings in the town of Severny, 55 kilometers (34.2 miles) from Ground Zero, were destroyed. Wooden buildings as far as 200 kilometers (124 miles) were destroyed or heavily damaged.
A visible shock wave in the air was seen at a distance of 700 kilometers (435 miles). The shock wave from the explosion traveled around the world three times.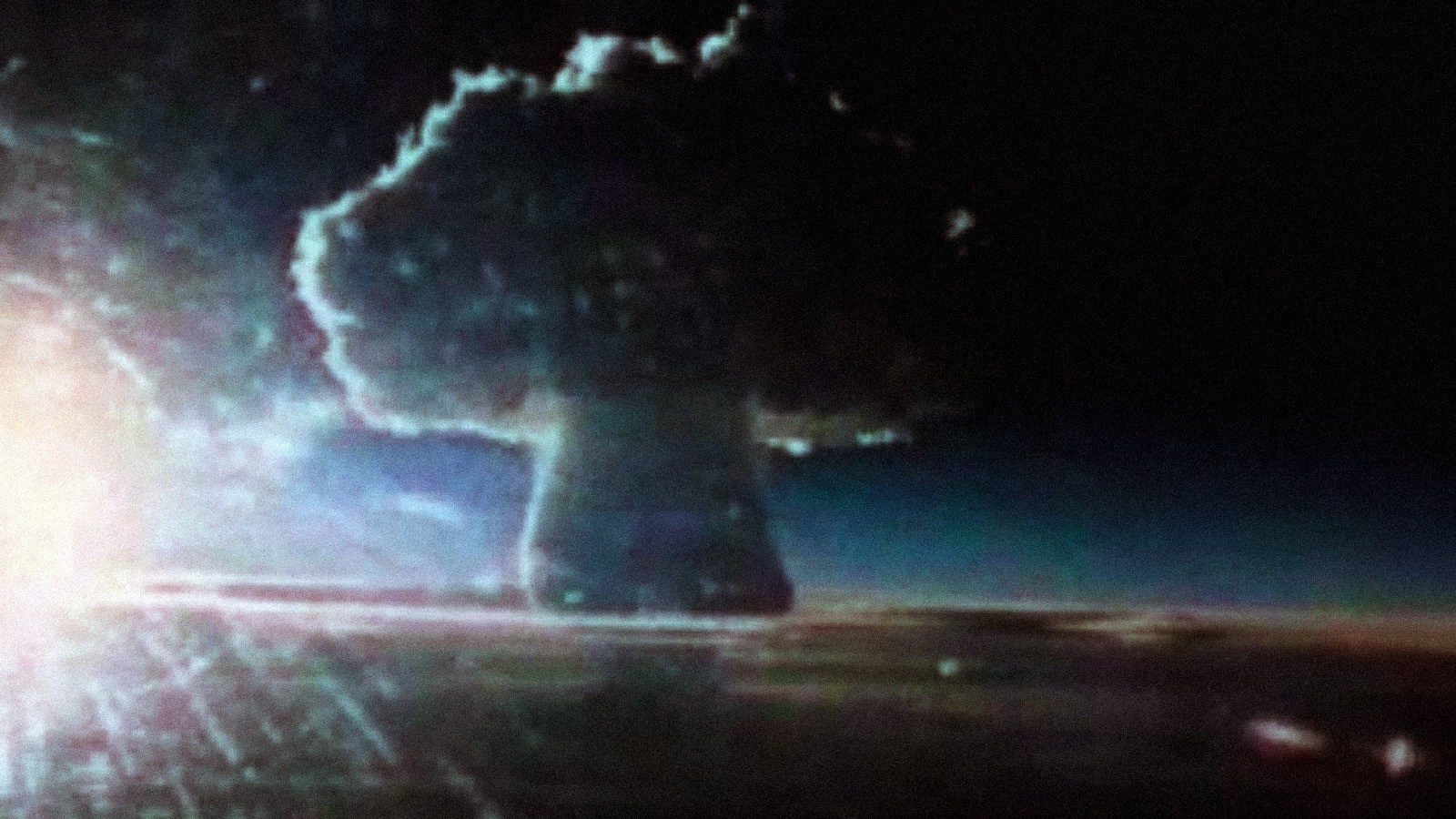 Following the test, Major Durnovtsev was promoted to the rank of Lieutenant Colonel and named Hero of the Soviet Union.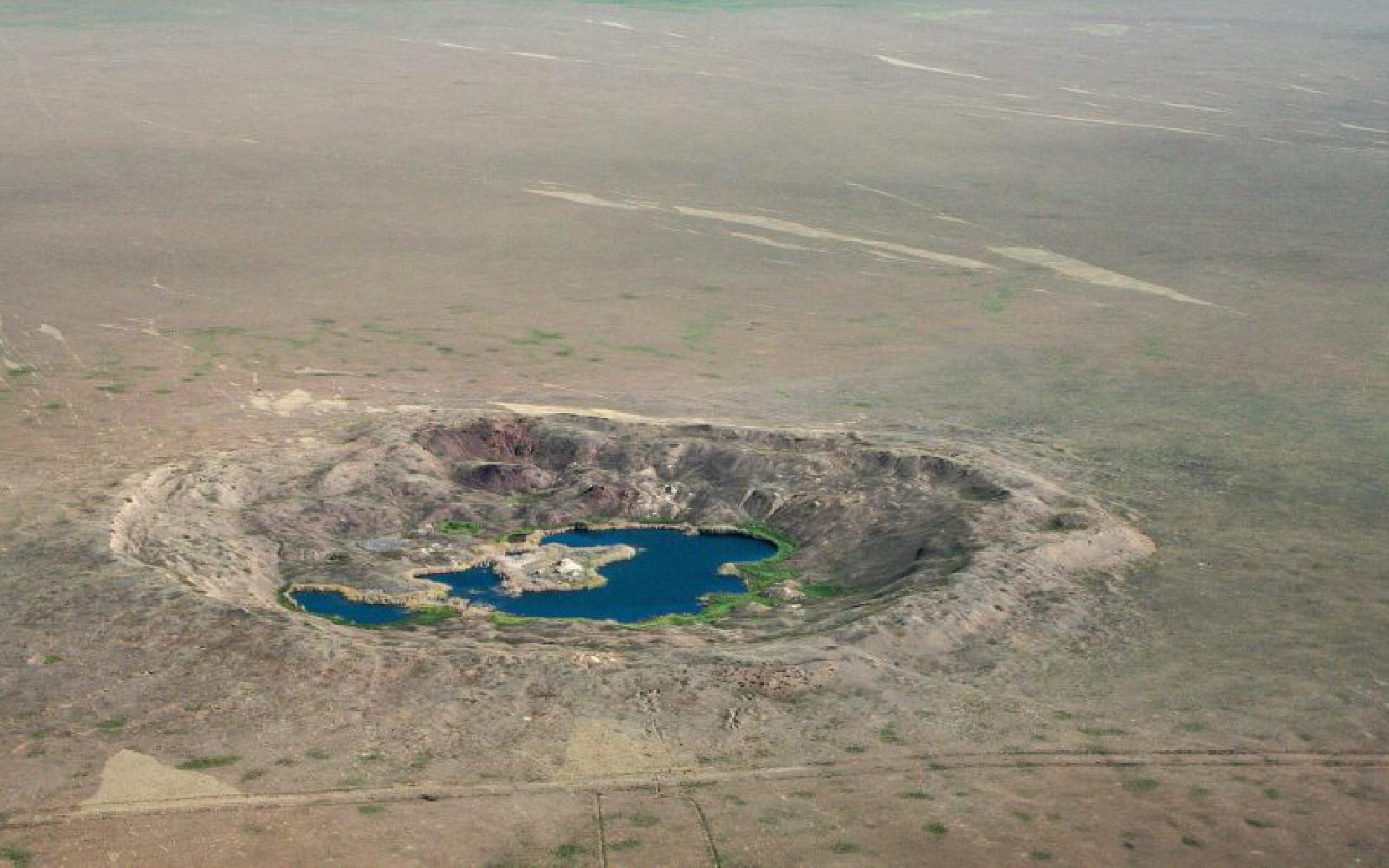 Bear No. 5800302 was ordered in 1955 and completed in 1956. The Tupolev Tu-95 is a long range strategic bomber. It is 151 feet, 6 inches (46.2 meters) long with a wingspan of 164 feet, 5 inches (50.10 meters). The wings are swept at a 35° angle. The bomber is powered by four Kuznetsov NK-12M turboprop engines, producing 14,800 shaft horsepower, each, and turning 8-bladed counter-rotating propellers. It weighs 90,000 kilograms (198,416 pounds) empty, with a maximum takeoff weight of 188,000 kilograms (414,469 pounds). The Bear has a maximum speed of 920 kilometers per hour (572 miles per hour) and an unrefueled range of 15,000 kilometers (9,321 miles). (The Bear A is capable of inflight refueling.) Service ceiling is 13,716 meters (45,000 feet).
Approximately 72 of these aircraft remain in service with the Russian Federation. The current variant is the Tupolev Tu-95MS "Bear H." Recently, individual bombers have been taken out of service to be modernized by the Beriev Aircraft Company at Taganrog, Russia. The modernized Bear is designated Tu-95MSM. It is expected that 20 Tu-95s will be upgraded.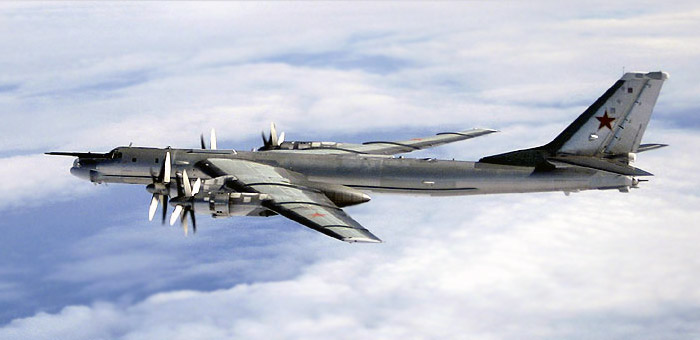 Андрей Егорович Дурновцев (Andrey Ergorovich Durnovtsev) was born 14 January 1923 at Verkhney, a village in the Krasnoyarsk Krai of Siberia. He graduated from high school in 1940.
Durnovtsev was inducted into the Red Army 19 July 1942 and sent to the Irkutsk Military School of Aviation Mechanics, graduating in November 1943. He was promoted to sergeant. Sergeant Durnovtsev request assignment for pilot training, and was sent to the 8th Military Aviation School for initial flight training. In August 1945, he was sent to complete training in long-range bombers at the Engels Military Aviation Pilot School (VAUL). He graduated in 1948.
Lieutenant Durnovtsev next attended the Ryazan Higher Officers' School, studying the combat application of long-ranger bombers. He was assigned as a pilot with the 330th Bomber Aviation Regiment. Durnovtsev served as an aircraft commander, detachment commnder, then deputy squadron commander.
Lieutenant Colonel Durnovtsev was named Hero of the Soviet Union by decree of the Presidium of the Supreme Soviet, 7 March 1962, "for courage and bravery shown in the development of new military equipment."
Lieutenant Colonel Drnovtsev retired in 1965. During his military career, he had been awarded the Gold Star Medal, the Order of Lenin, the Order of the Red Star, and the Medal for Military Merit.
Lieutenant Colonel Andrey Ergorovich Durnovtsev, Hero of the Soviet Union, died in Kiev, 24 October 1976, at the age of 53 years.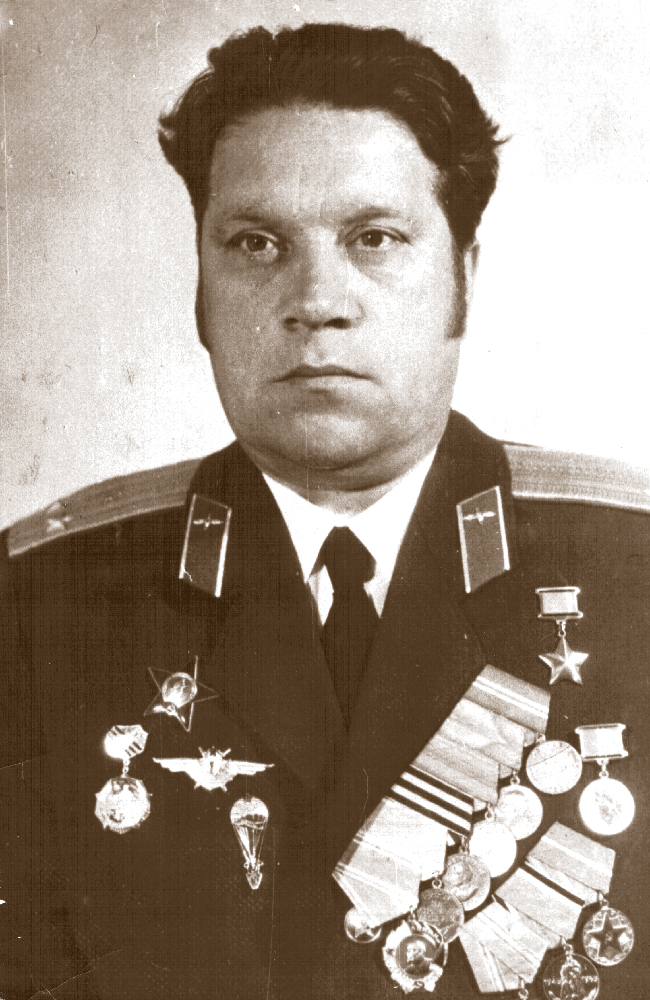 A recently declassified 40-minute video of the test can be viewed on YouTube at:
© 2020, Bryan R. Swopes