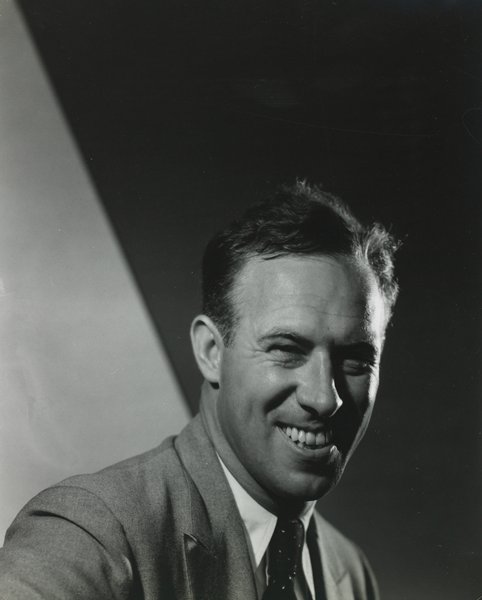 12 August 1930: Frank Monroe Hawks flew from Los Angeles Municipal Airport in California to Curtiss Airport, Valley Stream, Long Island, New York, in a record-breaking 12 hours, 25 minutes, 3 seconds. His airplane was a Travel Air Type R "Mystery Ship" named Texaco No. 13. It carried civil registration NR1313.
One week earlier, 6 August 1930, Hawks had flown across the continent from east to west, in 14 hours, 50 minutes 3 seconds. More favorable winds allowed the Type R to make a faster west-to-east flight.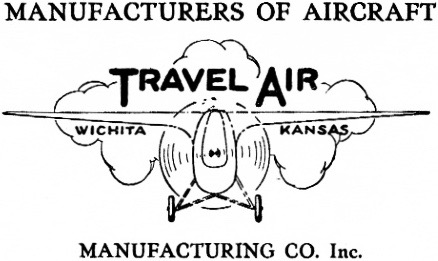 Hawks' Texaco No. 13 was the fourth of five specially designed and constructed racing aircraft produced by Travel Air Manufacturing Company of Wichita, Kansas. The company was founded by Walter Beech, Clyde Cessna, and Lloyd Stearman. The "Type R" refers to one of its designers, Herb Rawdon.
The Type R was a low-wing monoplane with a monocoque fuselage built welded tubular steel. The very thin wing was braced by wires. It used spruce spars and ribs. Both fuselage and wings were covered with 1/16-inch mahogany plywood. Attempts to streamline the airplane included a raised profile behind the pilot's head, "wheel pants," as well as a NACA-designed engine cowling that provided better engine cooling and caused less aerodynamic drag.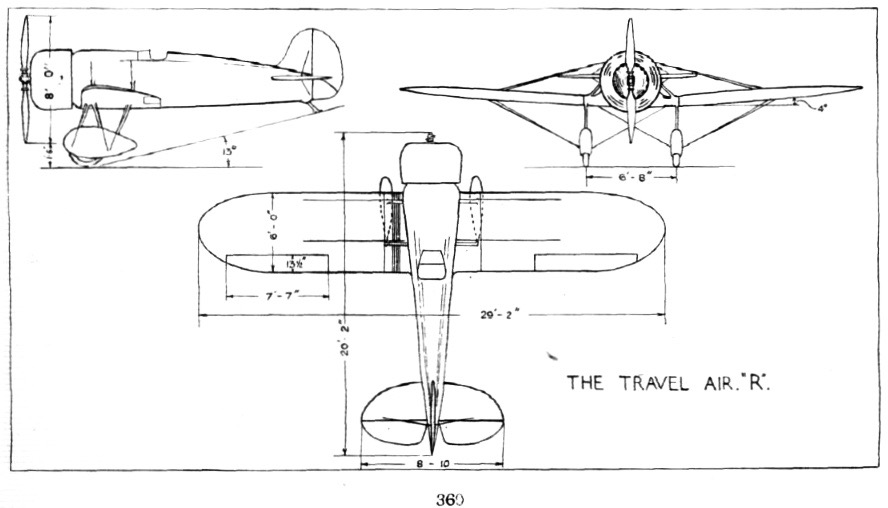 The Travel Air Type R was 20 feet, 2 inches (6.147 meters) long, with a wingspan of 30 feet, 0 inches (9.144 meters) and overall height of 7 feet, 9 inches (2.362 meters). The wing had a chord of 5 feet, 0 inches (1.524 meters), and total area of 125 square feet (11.6 square meters). It had an empty weight of 2,000 pounds (907 kilograms) and gross weight of 3,300 pounds (1,497 kilograms).

The Mystery Ship was powered by an air-cooled, supercharged, 971.930-cubic-inch-displacement (15.927 liter) Wright Aeronautical Division Whirlwind Nine (also known as the J-6-9 or R-975) nine-cylinder radial engine, normally rated at 300 horsepower at 2,000 r.p.m. Various sources state that Hawks' R-975 had been modified by increasing its compression ratio and supercharger speed, and that it produced 450 horsepower at 2,400 r.p.m. The R-975 was built in both direct drive and geared versions. The two-bladed Standard Steel propeller had a diameter of 8 feet, 0 inches (2.438 meters).
The Mystery Ship's cruising speed was 200 miles per hour (322 kilometers per hour) at 1,950 r.p.m., and it had a maximum speed of 250 miles per hour (402 kilometers per hour) at Sea Level. It had an initial rate of climb of 3,200 feet per minute (16.26 meters per second). The service ceiling was 30,000 feet (9,144 meters) and the absolute ceiling was 31,000 feet (9,449 meters). The range at cruise speed was 1,000 miles (1,609 kilometers).
One of the fastest airplanes of its time, the Type R set over 200 speed records.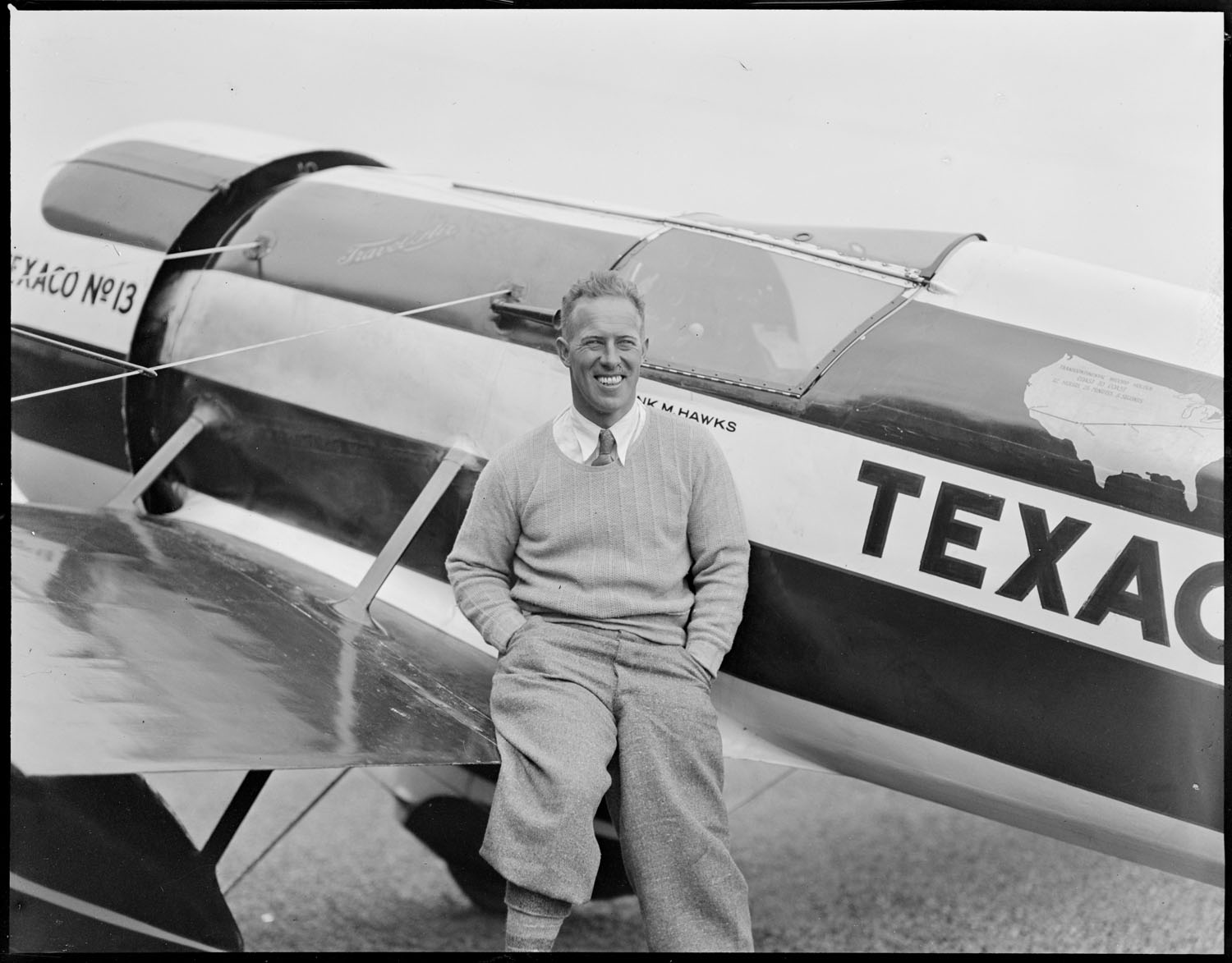 Newspapers called the Type R airplanes "mystery ships" because Beech was very secretive about them. When two of them were flown to the 1929 National Air Races at Cleveland, Ohio, they taxied directly to a hangar and shut off their engines. They were immediately pushed inside. The hangar was kept locked and under guard.
Frank Hawks was an Air Service, United States Army, pilot who served during World War I. He rose to the rank of Captain, and at the time of his record-breaking transcontinental flight, he held a commission as a reserve officer in the Army Air Corps. His flying had made him a popular public figure and he starred in a series of Hollywood movies as "The Mystery Pilot."
Frank Hawks' Type R is in the collection of the Museum of Science and Industry, Chicago, Illinois.
© 2019, Bryan R. Swopes
by