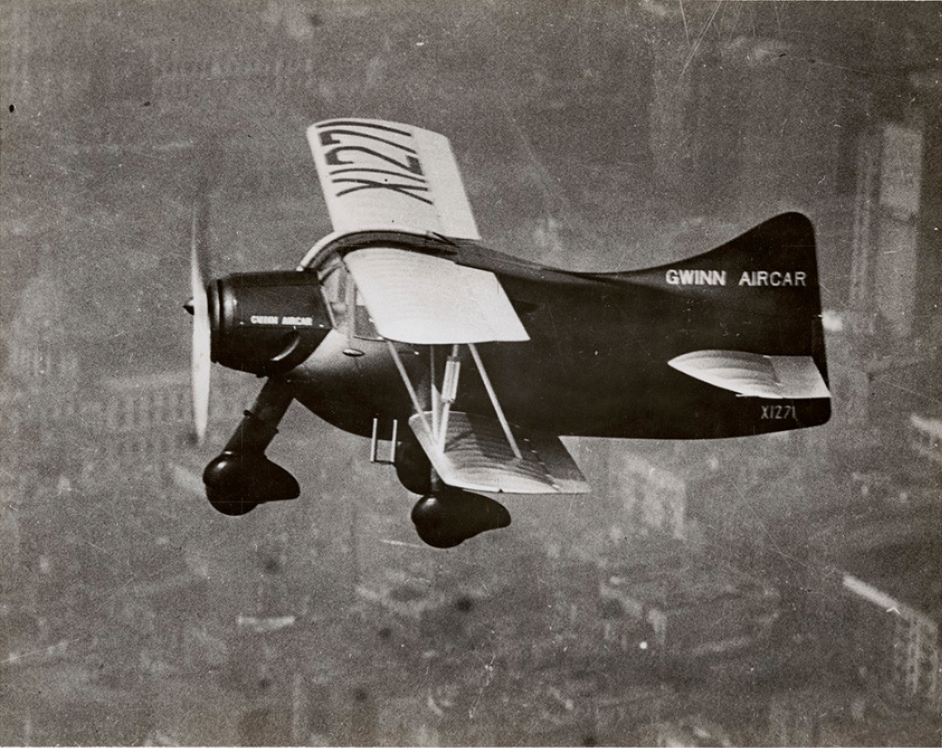 23 August 1938: Frank Monroe Hawks had given up air racing and speed record attempts. As vice president of the Gwinn Aircar Co., Inc., he was demonstrating the company's Model I prototypes to potential investors and customers.
At about 5:00 p.m., Tuesday afternoon, Hawks landed the airplane on the polo field at the E.F. Rogers estate, near East Aurora, New York. He offered to take J. Hazard Campbell for a flight.
Mr. Rogers later said, "Commander Hawks landed on our field about 5 p.m., and offered to take myself or any of our guests for a ride. Campbell climbed in first.
"The plane lifted in the air and Hawks tilted it 50 feet above the ground to enable it to pass between two tall trees. As he passed out of sight it looked as though he had not been able to gain sufficient altitude and was trying to bring the plane down.
"Just as he disappeared we heard a loud crash and a flash of flame from behind the trees and we knew he had struck the electric wires and telephone poles.
"Myself and members of the family ran to the plane and found Hawks inside the burning machine on the seat. His clothes were on fire so we stripped him and pulled him away.
"Campbell was thrown from the plane and pinned under a crumpled and burning wing."
George Scheneckenburger of E. Aurora was also quoted, "The wheels of the ship appeared to have stripped electric wires from poles, plunging the craft into the field. We examined the wreckage, what little there was, and found one of the fire extinguishers had blown up and another one had not been used. The flames ate everything but the bare skeleton of the plane."
—Pottstown Mercury, Vol. 7, No. 284, Wednesday 24 August 1938, at Page 1, Columns 2 and 3; and Page 3, Column 6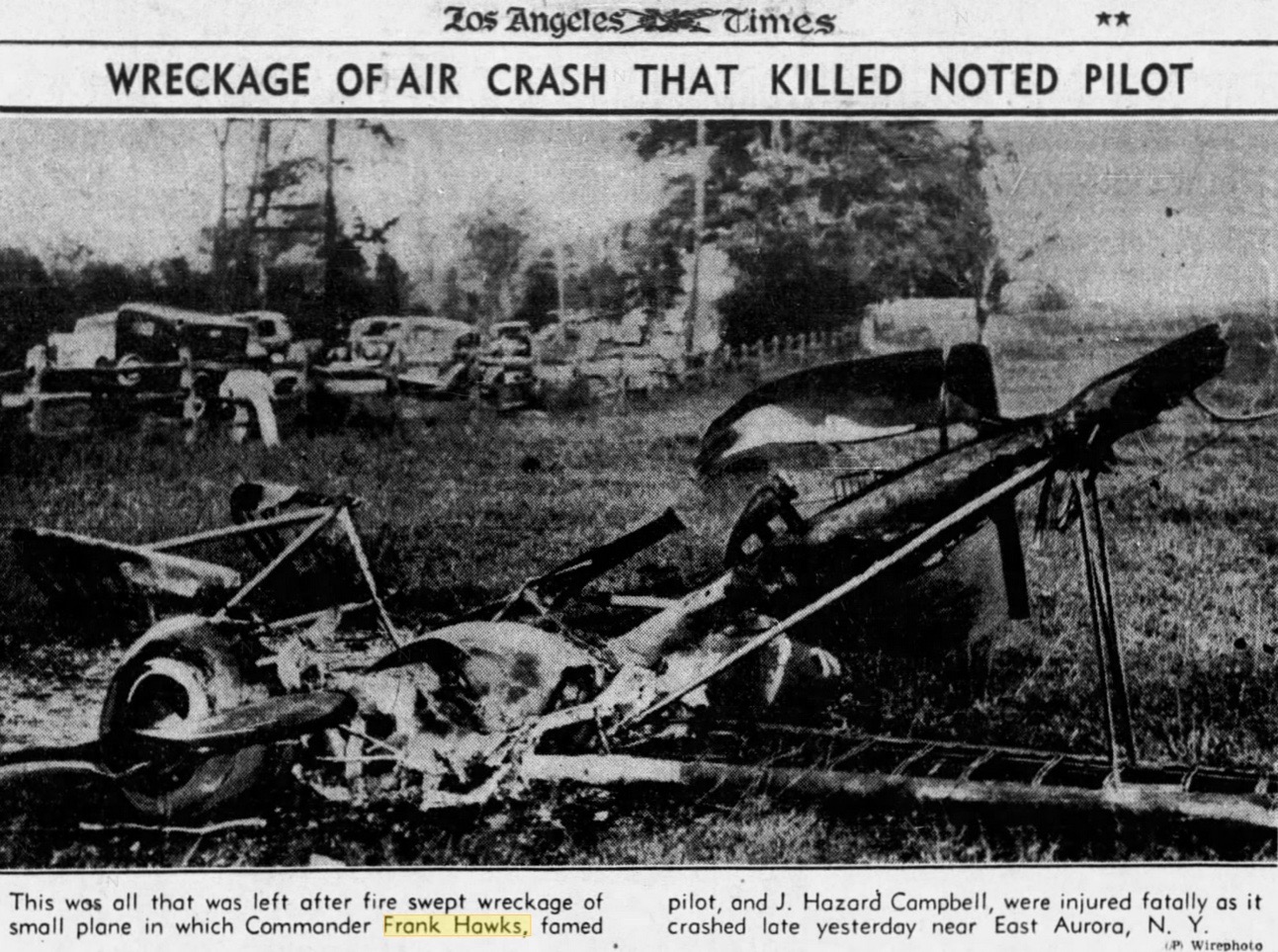 Hawks and Campbell were taken to a hospital in Buffalo, New York. They were extensively injured and had suffered third-degree burns. Both men died within hours.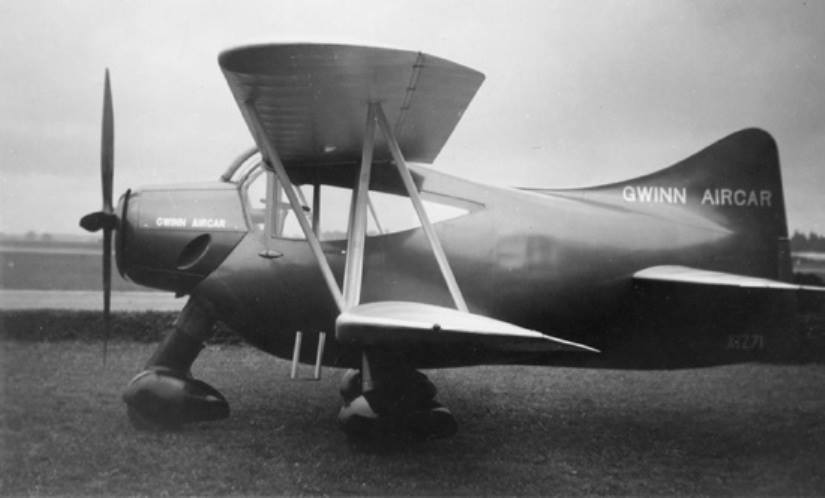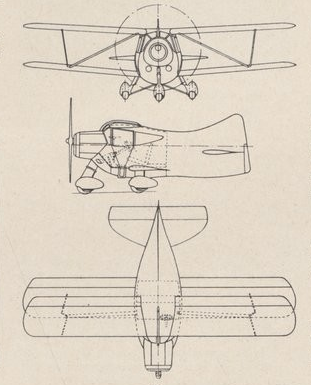 Frank Hawks' airplane was the second of two Gwinn Model I Aircars, NX16921, serial number 502. The airplane's Civil Aviation Authority certificate had been issued only the previous week, 16 August 1938.
The Gwinn Aircar had been designed by Joseph Marr Gwinn, Jr., a graduate of Tulane University. Gwinn was World War I pilot and former engineer for Reuben Fleet's Consolidated Aircraft Corporation of Buffalo, New York.
Gwinn had designed his airplane to be simple to fly. Its flight controls were intentionally similar to the controls of an automobile, with a steering wheel that controlled the ailerons and elevators, a foot pedal throttle, operated by the pilot/driver's right foot. A pedal to the right of the "steering column" operated the brakes, while one to the left (in the position of a car's clutch pedal) operated the wing flaps. Control movement was limited. The airplane was reportedly "impossible" to stall.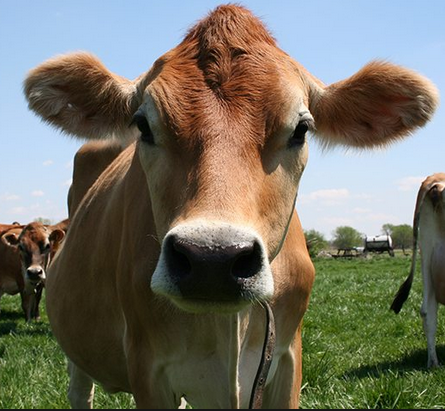 The Aircar has been described as "stubby", or "squat," and other words perhaps less complementary. A noteworthy contemporary aeronautical publication said that the Gwinn Aircar, "resembled a Jersey cow in appearance."
The Aircar was a two-place, single-engine, single-bay strut-braced biplane, with fixed tricycle landing gear. A French aeronautical publication, L'Aérophile, gave the Aircar's length as 4.95 meters (16.24 feet), and its wingspan as 7.315 meters (23.999 feet). The total wing area was 15.70 square meters (168.99 square feet). The airplane's empty weight was 225 kilograms (496.0 pounds), and its maximum gross weight was 725 kilograms (1,598.35 pounds).
Both wings had significant dihedral, with that of the lower being greater. The lower wing was staggered significantly behind the upper. Both wings used the NACA 4418 airfoil.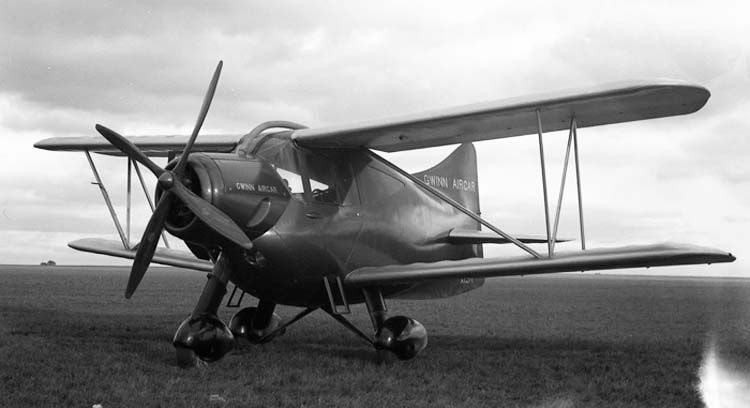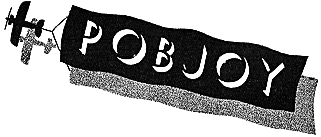 The Aircar's engine was produced by Pobjoy Airmotors and Aircraft, Ltd., Rochester, Kent, United Kingdom. It was an air-cooled, normally-aspirated 2.836 liter (173.056 cubic inch displacement) Pobjoy Niagara Mark II seven-cylinder radial engine with a compression ration of 6:1. The Mark II was rated at 84 horsepower at 3,200 r.p.m. at Sea Level, and a maximum 90 horsepower at 3,500 r.p.m. The engine required a minimum 73-octane gasoline. It turned a two- or four-bladed fixed pitch propeller through a 0.39:1 gear reduction. The Neptune Mark II weighed 145 pounds (65.8 kilograms).
Some sources state that both Gwinn Aircars were re-engined with the redesigned Pobjoy Niagara Mark V. The Mark V had the cylinder bore diameter increased, giving a displacement of 3.138 liters (191.503 cubic inches), and the compression ratio raised to 8:1. This required a change to 80-octane gasoline. The new engine was rated at 125 horsepower at 4,000 r.p.m. at Sea Level. The cruising power was 100 horsepower at 3,700 r.p.m., and it produced a maximum of 130 horsepower at 4,400 r.p.m. The propeller gear reduction ratio was increased to 0.468:1. The Niagara Mark V weighed 175 pounds (79.4 kilograms).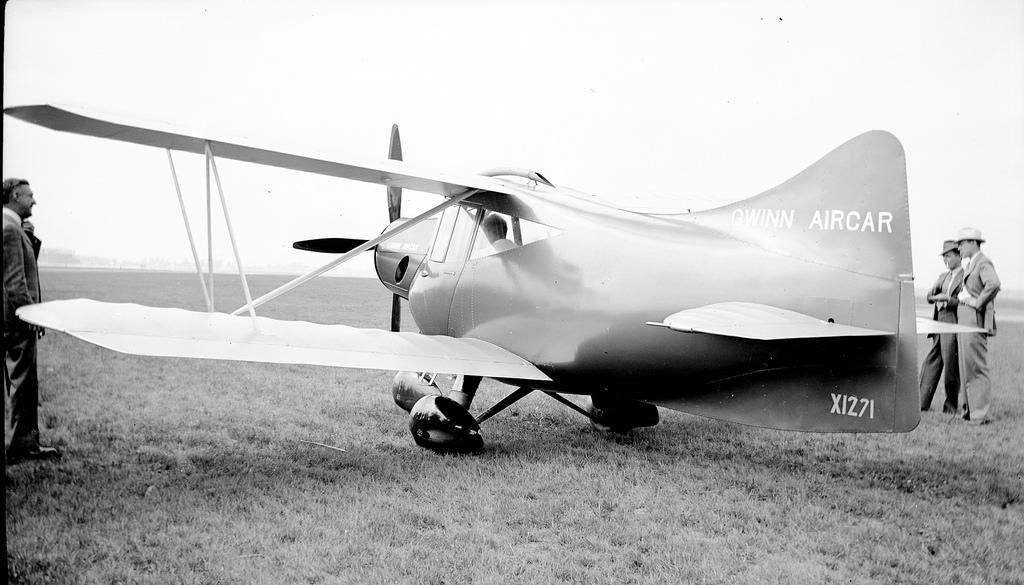 When equipped with the Niagara Mark II engine, the Aircar had a cruising speed of 175 kilometers per hour (109 miles per hour), and maximum speed of 193 kilometers per hour (120 miles per hour). Its range was 800 kilometers (497 miles). With the Niagara Mark V, the cruising speed increased to 198 kilometers per hour (123 miles per hour), and the maximum to 220 kilometers per hour (137 miles per hour). The airplane's range decreased to 655 kilometers (407 miles).
After NX16921 was destroyed, Gwinn gave up on the idea. He took the first prototype to San Diego, California, when he rejoined Conslidated. As of 16 April 1945, NX1271 was registered to him at an address in Dearborn, Michigan. The registration was cancelled 12 July 1948.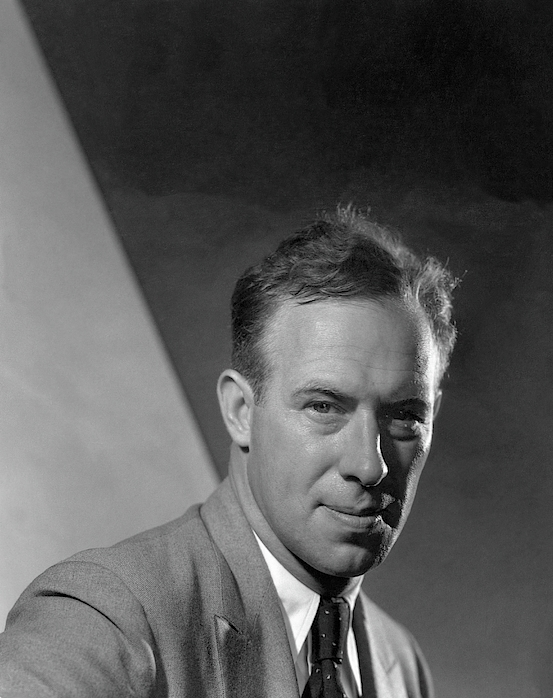 Francis Monroe Hawks was born at Marshalltown, Iowa, 28 March 1897. He was the son of Charles Monroe Hawks, a barber, and Ida Mae Woodruff Hawks. He attended Long Beach Polytechnic High School, Long Beach, California, graduating in 1916. The school's principal described him as the finest Shakespeare reader the school ever had. Hawks studied briefly at the University of Southern California, in Los Angeles.
Frank Hawks enlisted as a flying cadet, Air Service, United States Army, at Love Field, Dallas, Texas, 6 April 1917. After being commissioned as a second lieutenant, he was assigned as a flight instructor until March 1919. He rose to the rank of Captain. Released from active duty, Hawks retained his commission as a reserve officer. Hawks transferred to the U.S. Naval Reserve with the rank of Lieutenant Commander, with date of rank 27 May 1932.
Hawks' flying had made him a popular public figure. He starred in a series of Hollywood movies as "The Mysterious Pilot."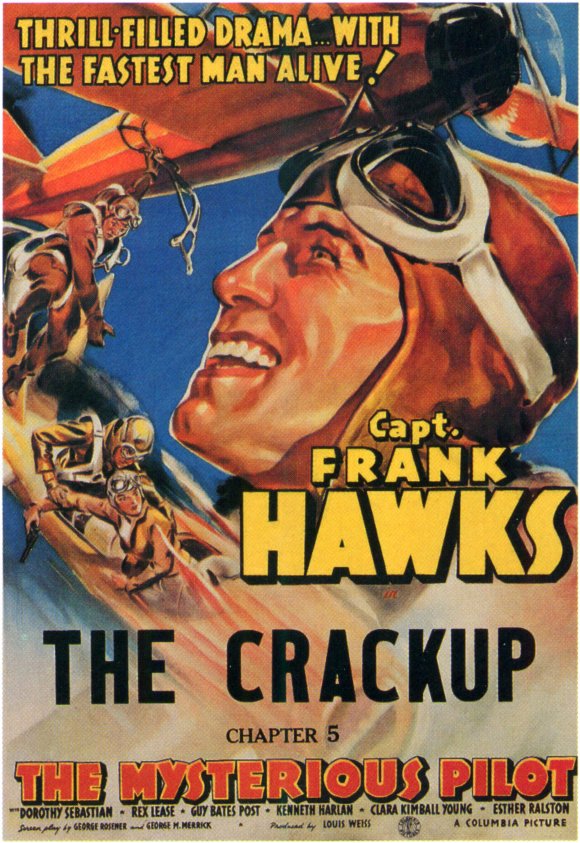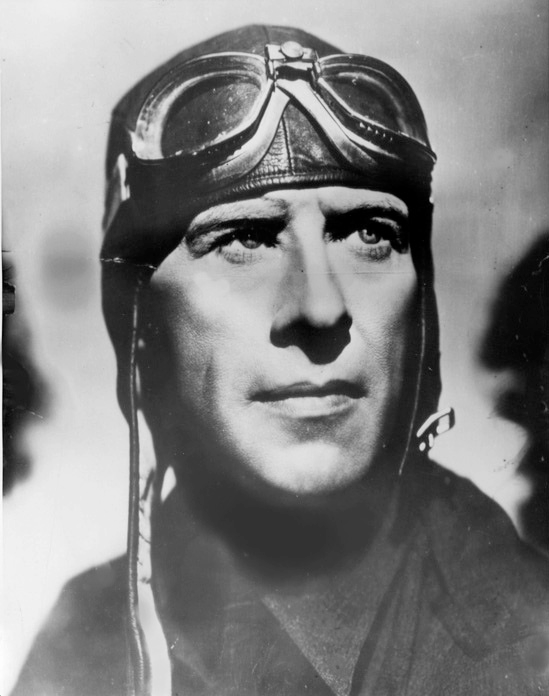 On 28 December 1920, Miss Amelia Earhart took her first ride in an airplane at Long Beach Airport in California. The ten-minute flight began her life-long involvement in aviation. The airplane's pilot was Frank Monroe Hawks.
Francis M. Hawks married Miss Newell Lane at Lewiston, Montana, 7 August 1918. They had a daughter, Dolly (Polly?) but later divorced. He next married Mrs. Edith Bowie Fouts at St. John's Church, Houston, Texas, 26 October 1926.
Frank Hawks set over 200 speed records. He flew a series of airplanes sponsored by Texaco, including the Travel Air Type R "Mystery Ship."
Frank Hawks' remains were cremated and interred at Redding Ridge Cemetery, Redding, Connecticut.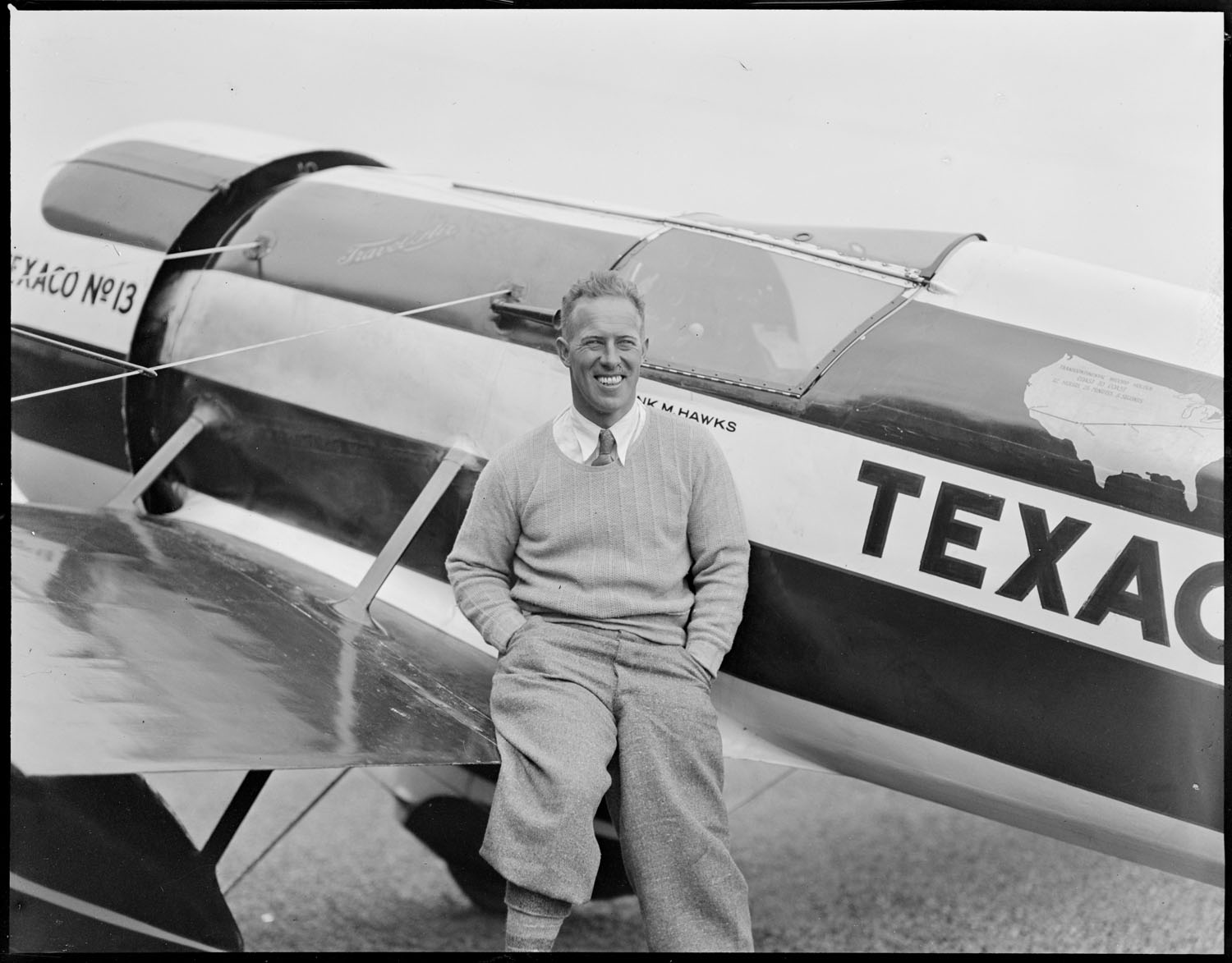 ***************
Joseph Hazard Campbell (commonly known as J. Hazard Campbell) was born at Providence, Rhode Island, 23 September 1900. He was a stock broker and "socialite." He was the second child of Frederic T. Campbell, a bill collector, and Mary Hoxsie Liscomb. Campbell married Miss Marjorie Millard Knox in Paris, France, 7 June 1927. They had a daughter, Gracia. Mrs. Campbell was an heiress to the F.W. Woolworth stores.
***************
Joseph Marr Gwinn, Jr., was born at Joplin, Missouri, 16 October 1897. He was the son of Joseph Mar Gwinn, a school teacher, and Ellis Gwinn.

Gwinn attended Tulane University, New Orleans, Louisiana, as a member of the Class of 1917. he studied mechanical and electrical engineering.  During his senior year, he was an Officer of Instruction in Mathematics. Gwinn was a member of the Delta Sigma Phi fraternity (ΔΣΦ), the Mandolin and Guitar Club, the Tulane Quartette. He was Secretary of the Engineering Society, Class Treasurer, and competed with the Technology Track Team.
Joseph Marr Gwinn, Jr., married Miss Mildred Curran in New York, 5 October 1920. They would have two children.
Gwinn was employed as an aeronautical engineer for the Consolidated Aircraft Company of Buffalo, New York. When, the company relocated to San Diego, California, he remained in Buffalo to work on his Aircar design, but rejoined the company, now the Consolidated-Vultee Aircraft Corporation.
Following World War II, Gwinn became chief engineer of Garwood Industries in Dearborn, Michigan.
Joseph Marr Gwinn, Jr., died in Dearborn, in July 1965.
© 2018, Bryan R. Swopes