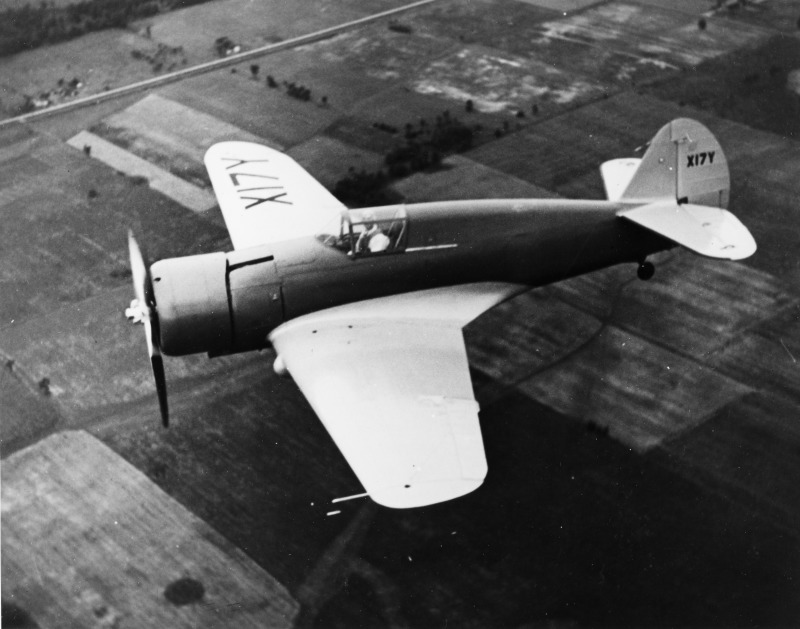 6 May 1935: At Buffalo, New York, the prototype Curtiss-Wright Model 75, X17Y, serial number 11923, made its first flight.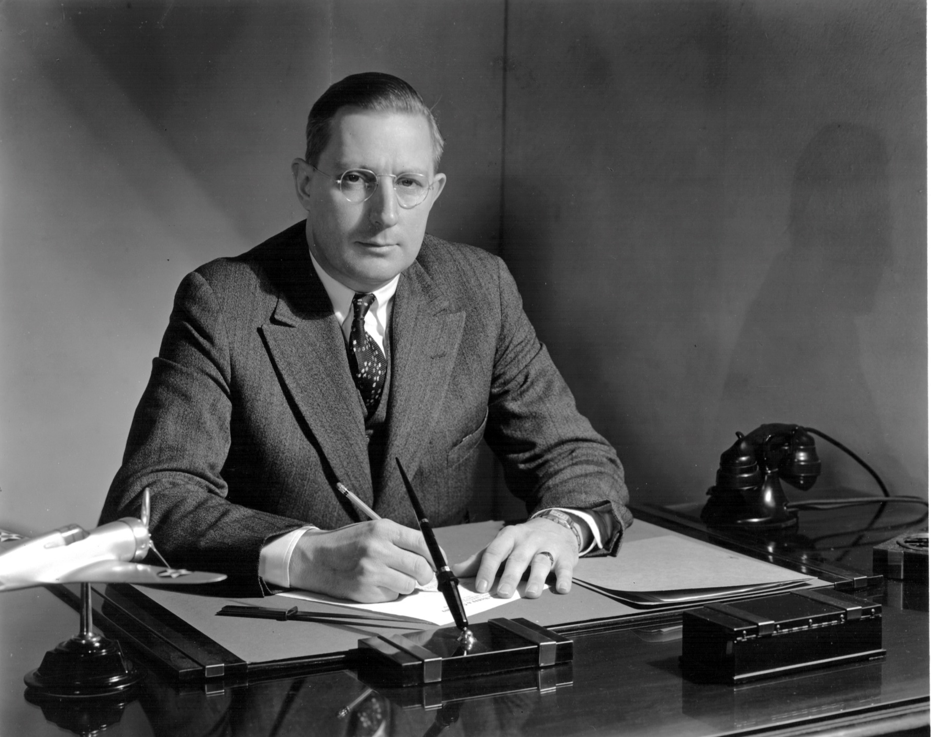 Designed by Donovan Reese Berlin, the airplane was a modern design of all metal construction, with fabric covered control surfaces. The Model 75 was a single-seat, single-engine low-wing monoplane with retractable landing gear.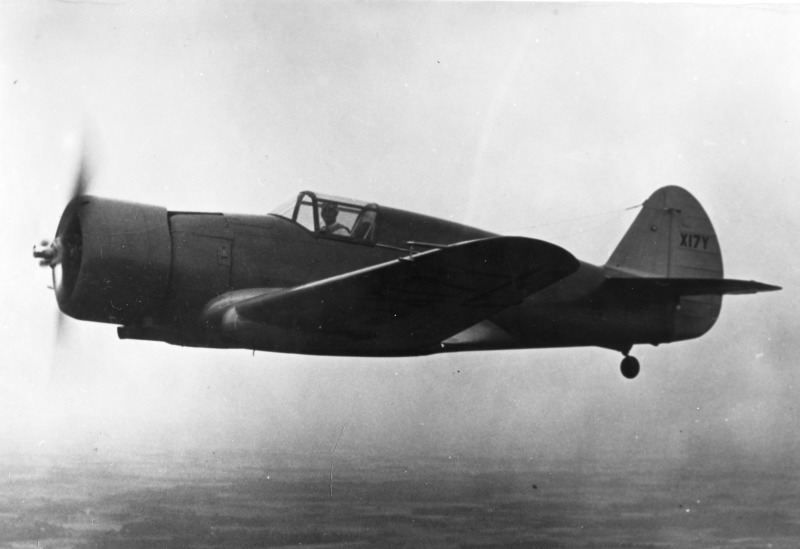 In its original configuration, the Model 75 was powered by an air-cooled, supercharged 1,666.860 cubic inch displacement (27.315 liter) Wright Aeronautical Division GR1670A1 two-row 14-cylinder radial engine. The GR1670A1 was a developmental engine with a compression ratio of 6.75:1. It was rated at 775 horsepower at 2,400 r.p.m. at Sea Level, and 830 horsepower at 2,600 horsepower for takeoff, burning 87-octane gasoline. The engine was 3 feet, 9 inches (1.143 meters) in diameter, 4 feet, 4–25/32 inches (1.341 meters) long, and weighed 1,160 pounds (526 kilograms). The GR1670A1 drove a three-bladed Curtiss Electric constant-speed propeller through a 16:11 gear reduction.
The GR1670A1 was also used in the Seversky SEV-S1, NR18Y, a record-setting experimental variant of the rival Seversky P-35.
Registration issued 1 June 1936, cancelled 26 April 1937.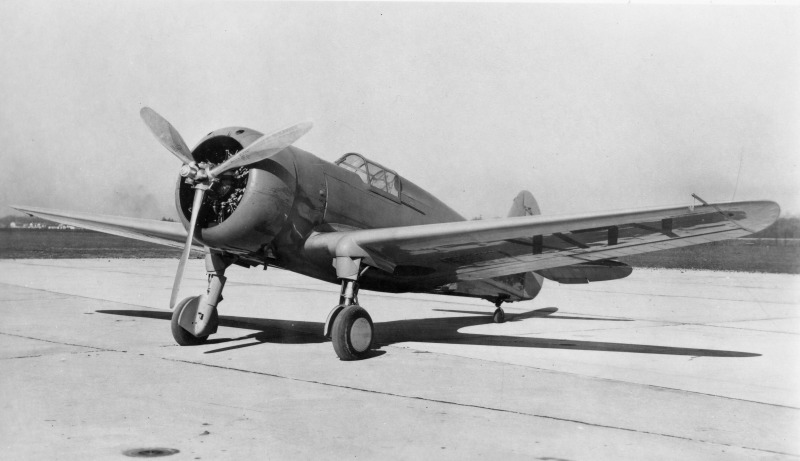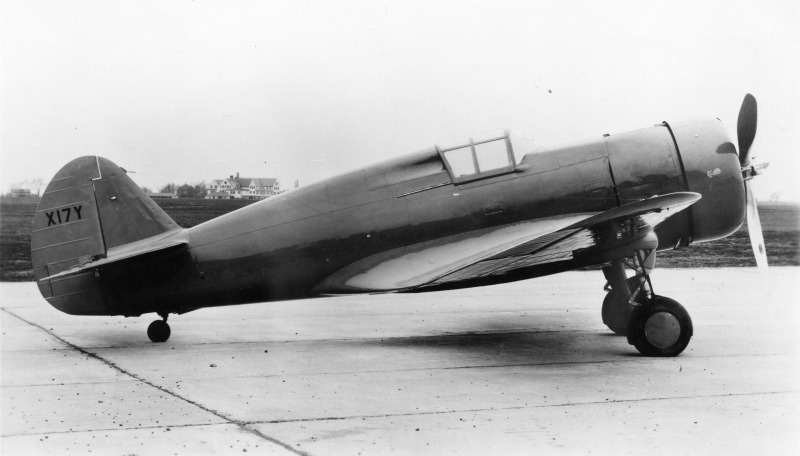 The Curtiss-Wright Model 75 would be developed into the P-36 Hawk fighter for the U.S. Army Air Corps. France ordered it as the H75A-1, and in British service, it was known as the Mohawk Mk.I.
The tenth production P-36 was modified with a liquid-cooled Allison V-1710 V-12 engine to become the prototype XP-40.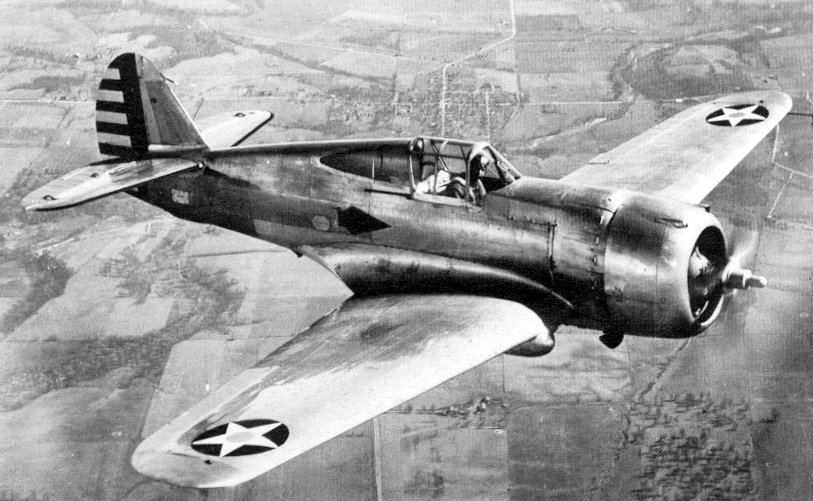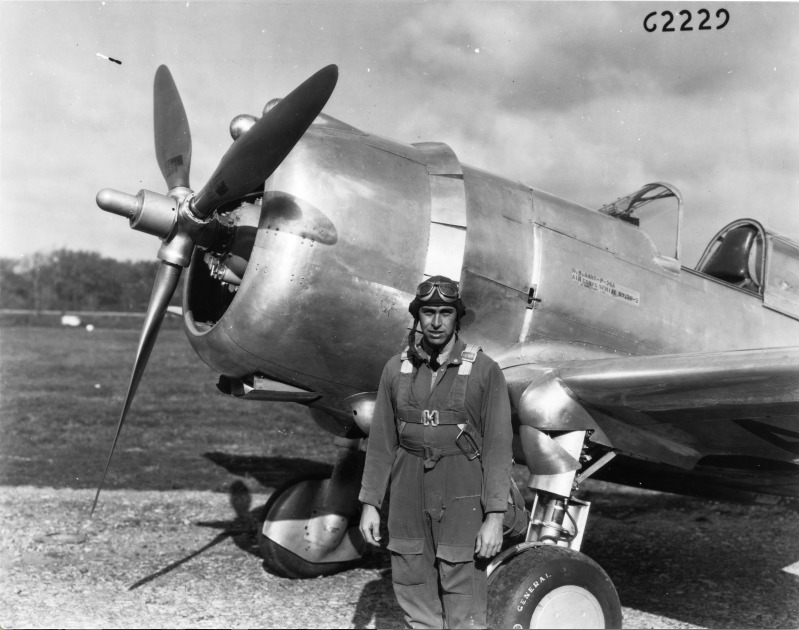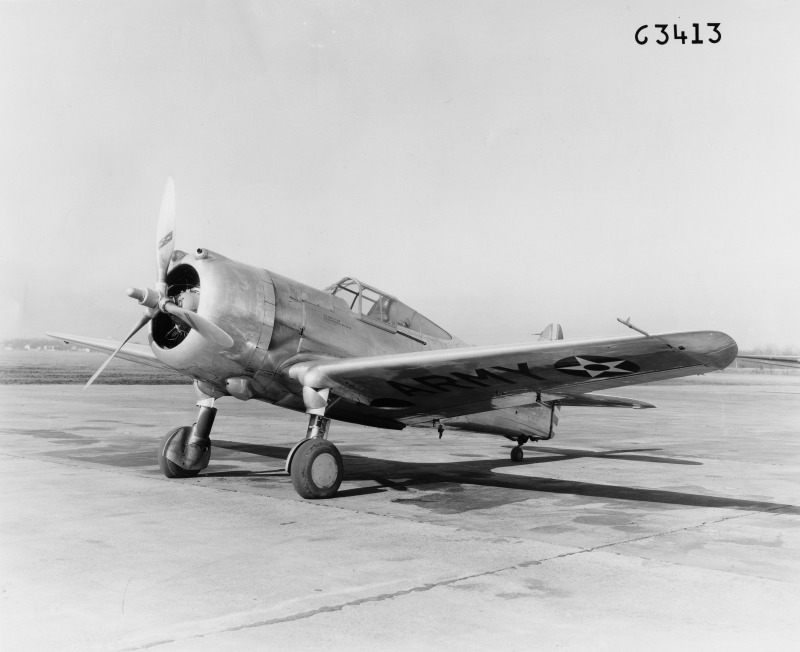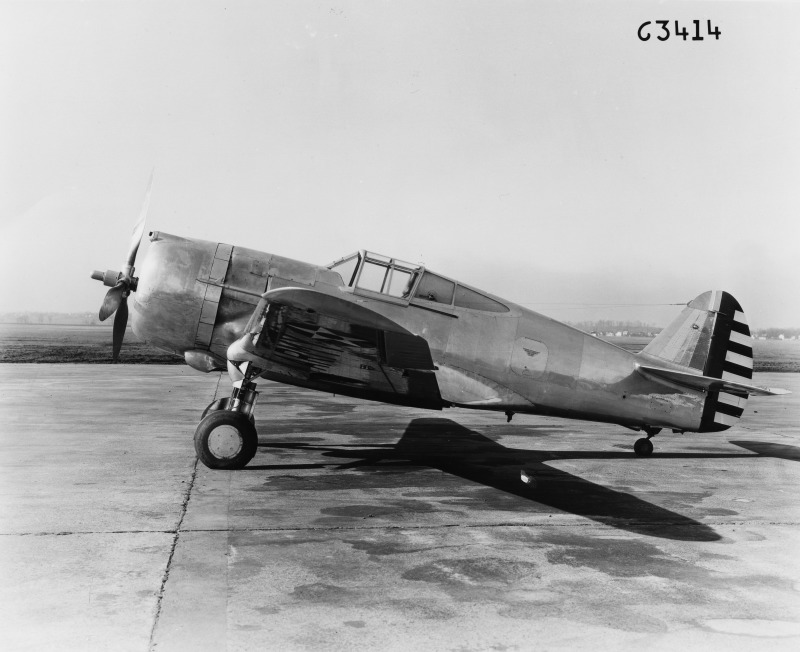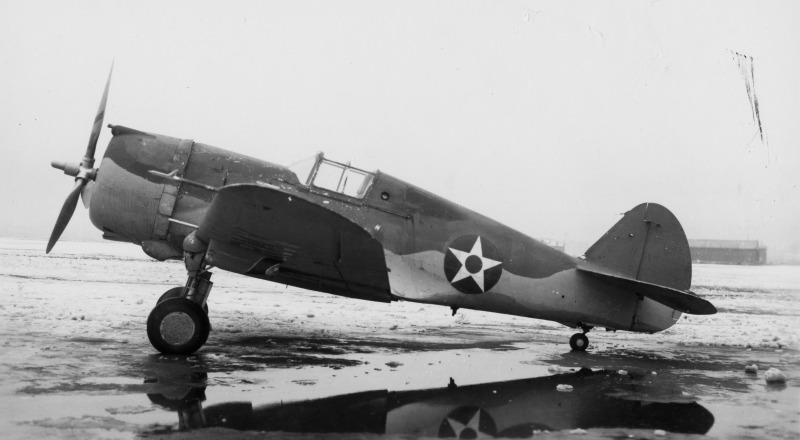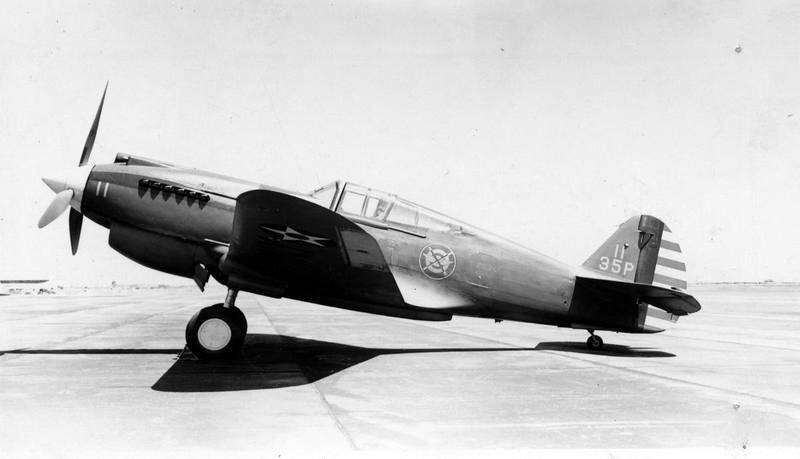 © 2019, Bryan R. Swopes