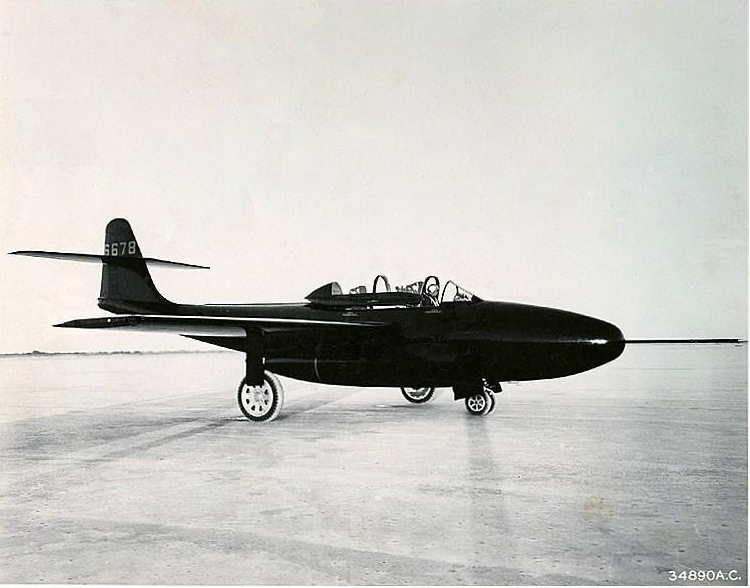 16 August 1948: The prototype Northrop XF-89 all-weather interceptor, 46-678, made its first flight at Muroc Air Force Base (later, Edwards Air Force Base). Company test pilot Fred Charles Bretcher, Jr., was at the controls.
The Northrop XF-89 was a two-place, twin-engine, mid-wing monoplane with retractable tricycle landing gear, designed as an all-weather interceptor. The pilot and radar intercept officer sat in tandem in the pressurized cockpit. Similar to Northrop's World War II-era P-61 Black Widow night fighter, the XF-89 was painted gloss black.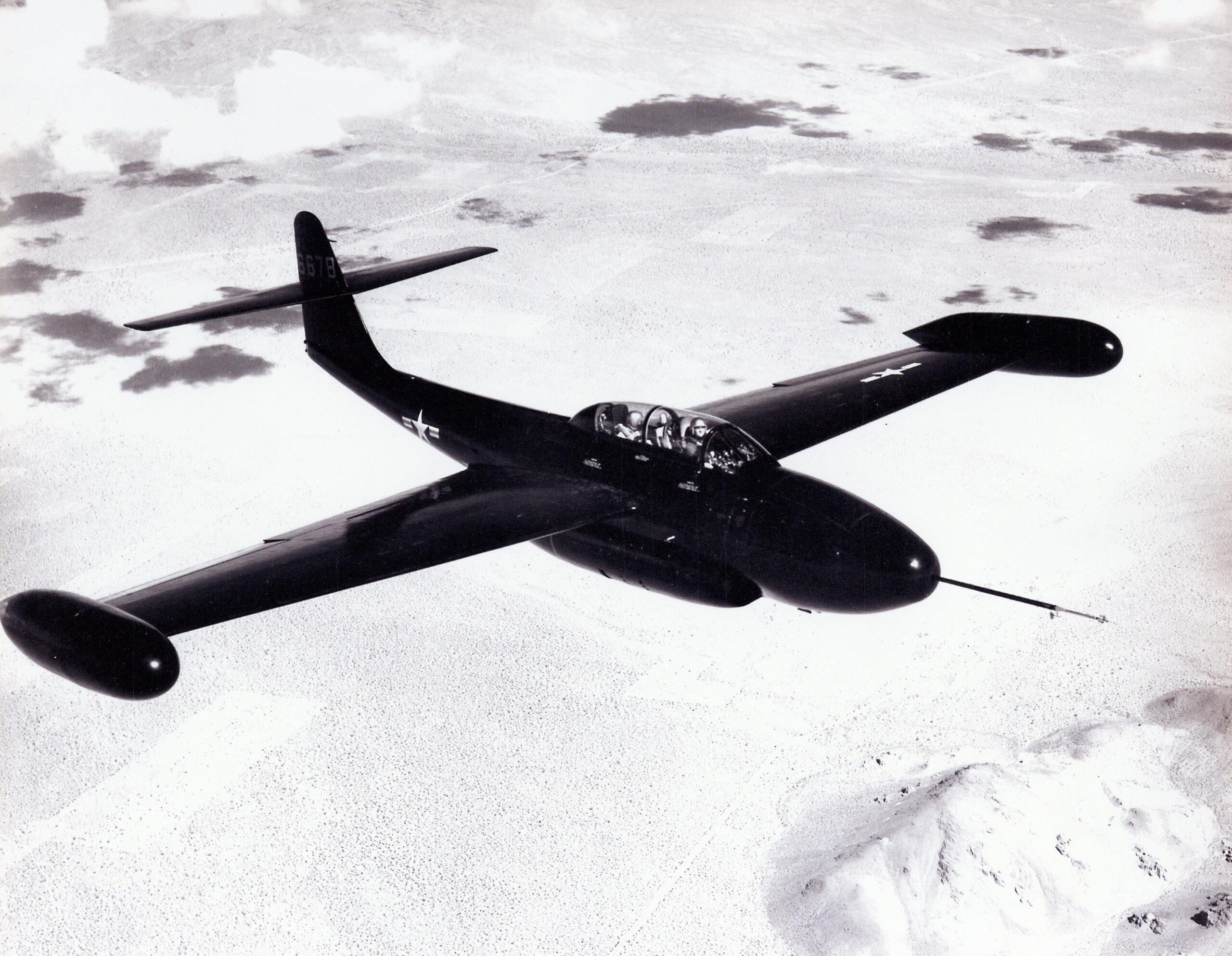 The XF-89 was 50 feet, 6 inches (15.392 meters) long, with a wingspan of 52 feet, 0 inches (15.847 meters). The wing had a 1.5° angle of incident, and1° dihedral. The total wing area was 606.2 square feet (56.32 square meters). The prototype had an empty weight of 23,010 pounds (10,437 kilograms), gross weight of 31,000 pounds (14,061 kilograms), and maximum takeoff weight of 43,000 pounds (19,505 kilograms).
The XF-89 was powered by two Allison J35-A-9 single-spool, axial-flow turbojet engines. The J35 had an 11-stage compressor section and single-stage turbine. The J35-A-9 was rated at 3,750 pounds of thrust (16.68 kilonewtons). The engine was 12 feet, 1.0 inches (3.683 meters) long, 3 feet, 4.0 inches (1.016 meters) in diameter, and weighed 2,455 pounds (1,114 kilograms).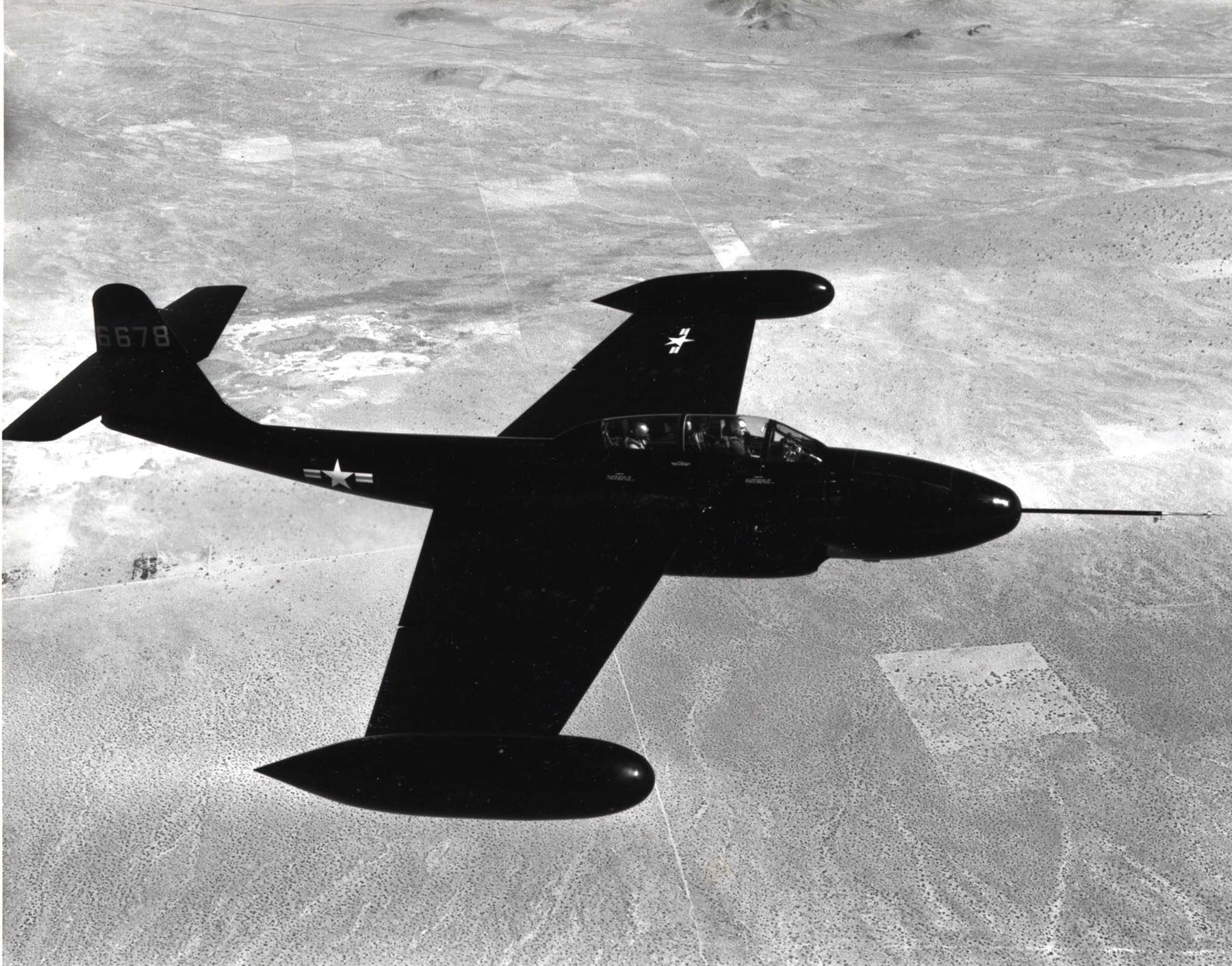 The prototype crashed during a demonstration flight, its 102nd, at Hawthorne Airport, 22 February 1950. Vibrations caused by the engines' exhaust caused the tail to separate. The pilot, Charles Tucker, escaped, but flight test engineer Arthur Turton was killed.
The F-89 went into production as the F-89A Scorpion. 1,050 were produced in eight variants. The final series, F-89J, remained in service with the Air National Guard until 1969.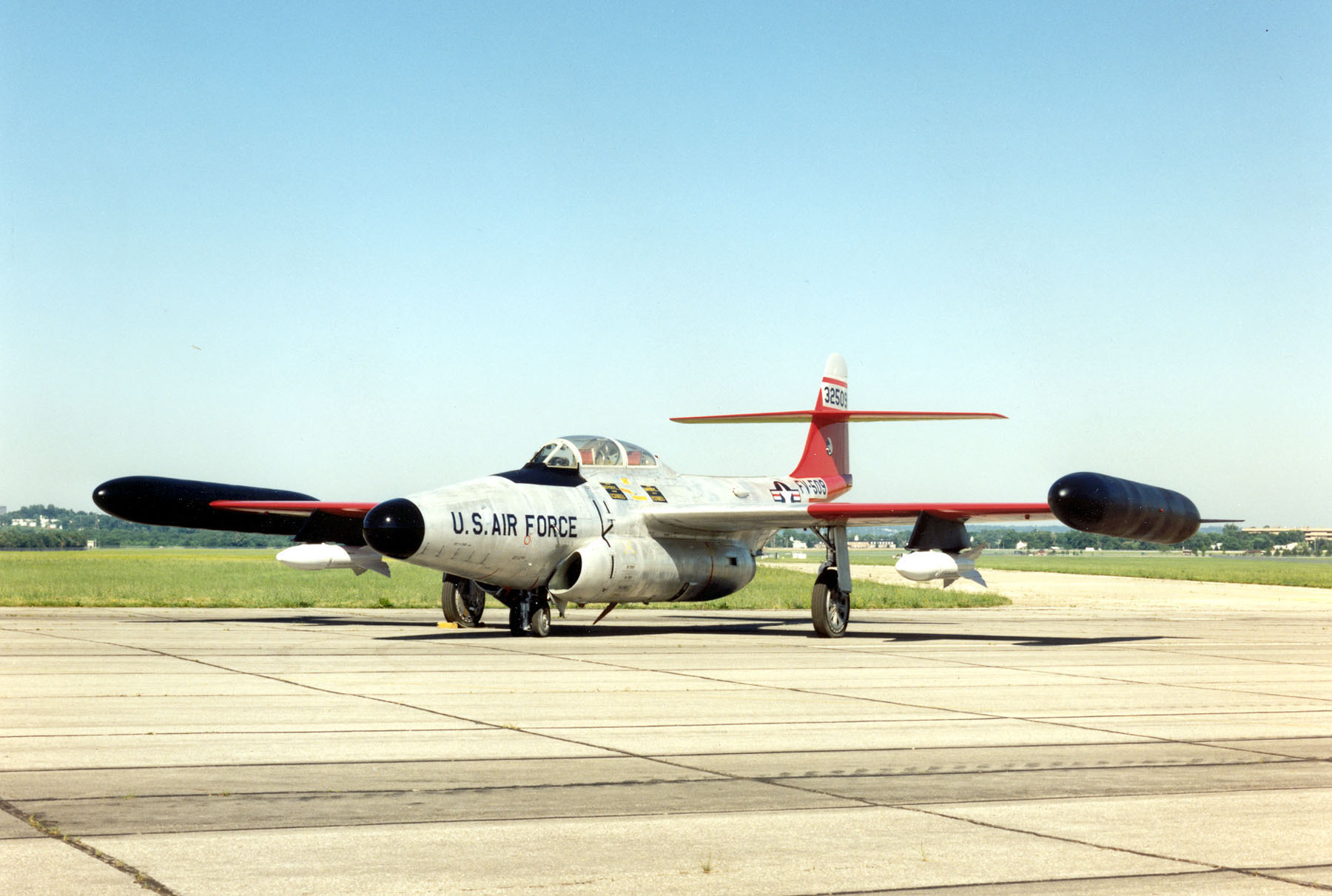 Fred Charles Bretcher, Jr., was born 22 September 1920, at Cincinnati, Ohio. He was the son of Fred Charles Bretcher, a pharmacist, and Frieda Juliana Emma Poggenbeck Bretcher. His father, Sergeant Bretcher (or Bretscher), had served in an ambulance company at Ypres and the Meuse-Argonne during World War I, and had been honorably discharged, 18 April 1919.
The younger Bretcher attended Western Hills High School in Cincinnati. He played with the golf team and worked on the school newspaper. Bretcher graduated in 1938. He then worked as a sales clerk while attending college.
Bretcher enlisted as an aviation cadet in the U.S. Army Air Corps at Fort Thomas, Kentucky, 29 May 1941. He was sent to the Southeast Air Corps Training Center, Maxwell Field, Alabama, as a member of Class 42A. He graduated 8 January 1942, and was released from his enlistment to accept a commission as a second lieutenant, effective 9 January 1942. Lieutenant Bretcher was then assigned to Wright Field, Ohio, as a trainee test pilot. While at Wright, he flew every aircraft in the Air Corps inventory.
Lieutenant Bretcher flew combat missions in the European Theater in the Curtiss-Wright P-40 Warhawk, Republic P-47 Thunderbolt and North American P-51 Mustang. Temporarily assigned to the Royal Air Force, he flew the Supermarine Spitfire and Hawker Tempest fighters and the Avro Lancaster long-range heavy bomber. While serving in Europe, Bretcher was promoted to the rank of captain.
Captain Bretcher returned to Wright Field in May 1944. Promoted to major, he was assigned as the Chief of the Bomber Test Section, working on the Boeing B-29 Superfortress and Consolidated B-32 Dominator heavy bomber projects.
Major Bretcher also flew at Muroc Army Airfield in California, testing the Bell YP-59 Airacomet, Lockheed YP-80A Shooting Star, and the experimental Northrop N-9M flying wing proof-of-concept airplane. Major Bretcher was released from active duty, 13 January 1946.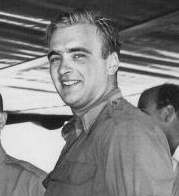 Fred Bretcher went to work for the Northrop Corporation, Hawthorne, California, as a civilian test pilot. He flew as co-pilot to Chief Test Pilot Max R. Stanley on the first flight of the Northrop YB-35, 15 May 1948.
In 1950, Bretcher was assigned to the flight test program of Northrop's N-25 Snark cruise missile (which would be developed into the SM-62 Snark) at Holloman Air Force Base, near Alamogordo, New Mexico.
Bretcher married Miss Jean Taylor at Albuquerque, New Mexico, 18 December 1951. He retired from the Northrop Corporation in 1952.
Fred Charles Bretcher, Jr., died at Sedona, Arizona, 2 June 2004. He was 83 years old.
© 2017, Bryan R. Swopes