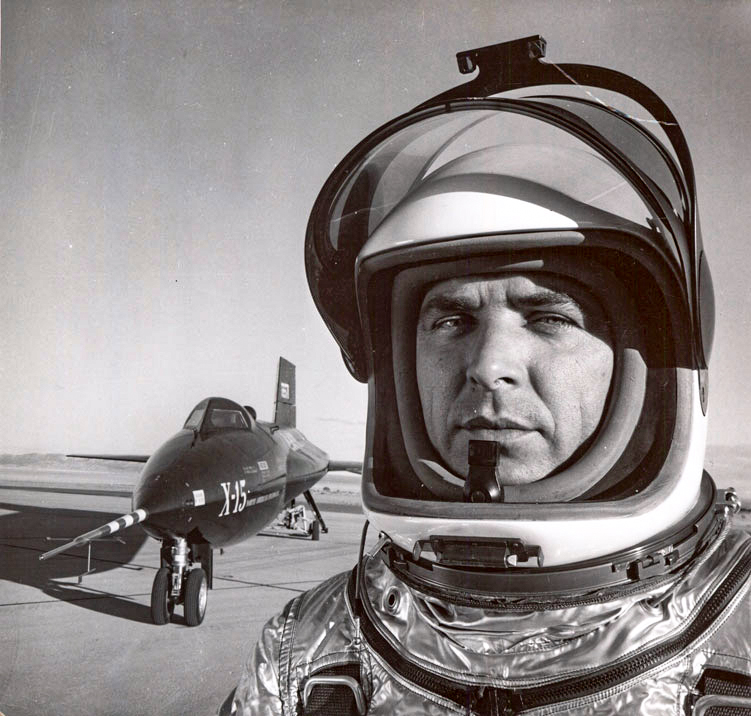 Robert Michael White was born 6 July 1924, in Manhattan, New York City. He was the first of two sons of Michael White, a baker, and Helen (Karoline) Butz White, an immigrant from Austria. He attended a vocational high school in The Bronx where he studied to be an electrician. After school and on weekends, White worked as a telegram messenger for Western Union.
White enlisted in the United States Army Air Forces as an Aviation Cadet in November 1942. When he completed flight training in February 1944, White was commissioned as a second lieutenant. He had been trained as a fighter pilot and was sent to England to join the 354th Fighter Squadron, 355th Fighter Group, at RAF Steeple Morden in Hertfordshire. He first entered combat during July 1944 flying the North American Aviation P-51 Mustang.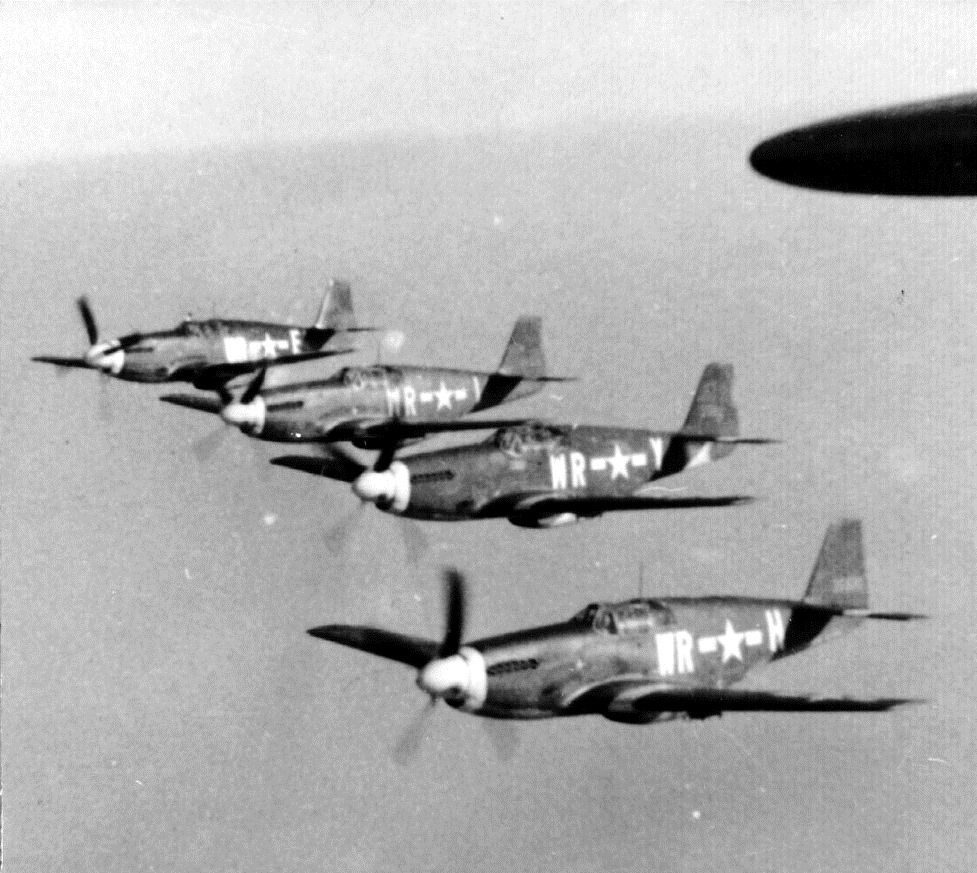 On his 52nd combat mission, 23 February 1945, White, call sign "Falcon Green One," was strafing Neuberg Airfield in Germany, when his North American Aviation P-51C-10-NT Mustang 42-103795, WR-V, Dutchess of Manhattan, was hit by ground fire. Too low to bail out, he crash landed in a forest clearing near Boehnfeld. (MACR 12398)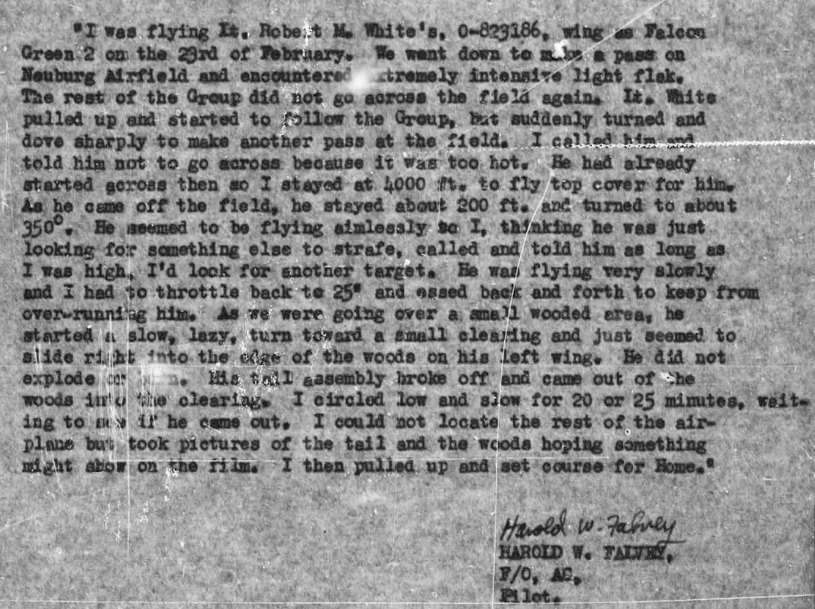 White was captured and held as a prisoner of war. He was moved around to various POW camps in Germany before being taken to Stalag III-D in Berlin. A railroad train on which he was being moved was strafed by American P-51 fighters. Many passengers were wounded or killed, but White was unhurt. As the Allies advanced, this camp was evacuated and the prisoners were marched 110 miles (177 kilometers) to Stalag VII-A in southern Bavaria. Stalag VII-A was the largest POW camp in Germany, with more than 130,000 Allied prisoners.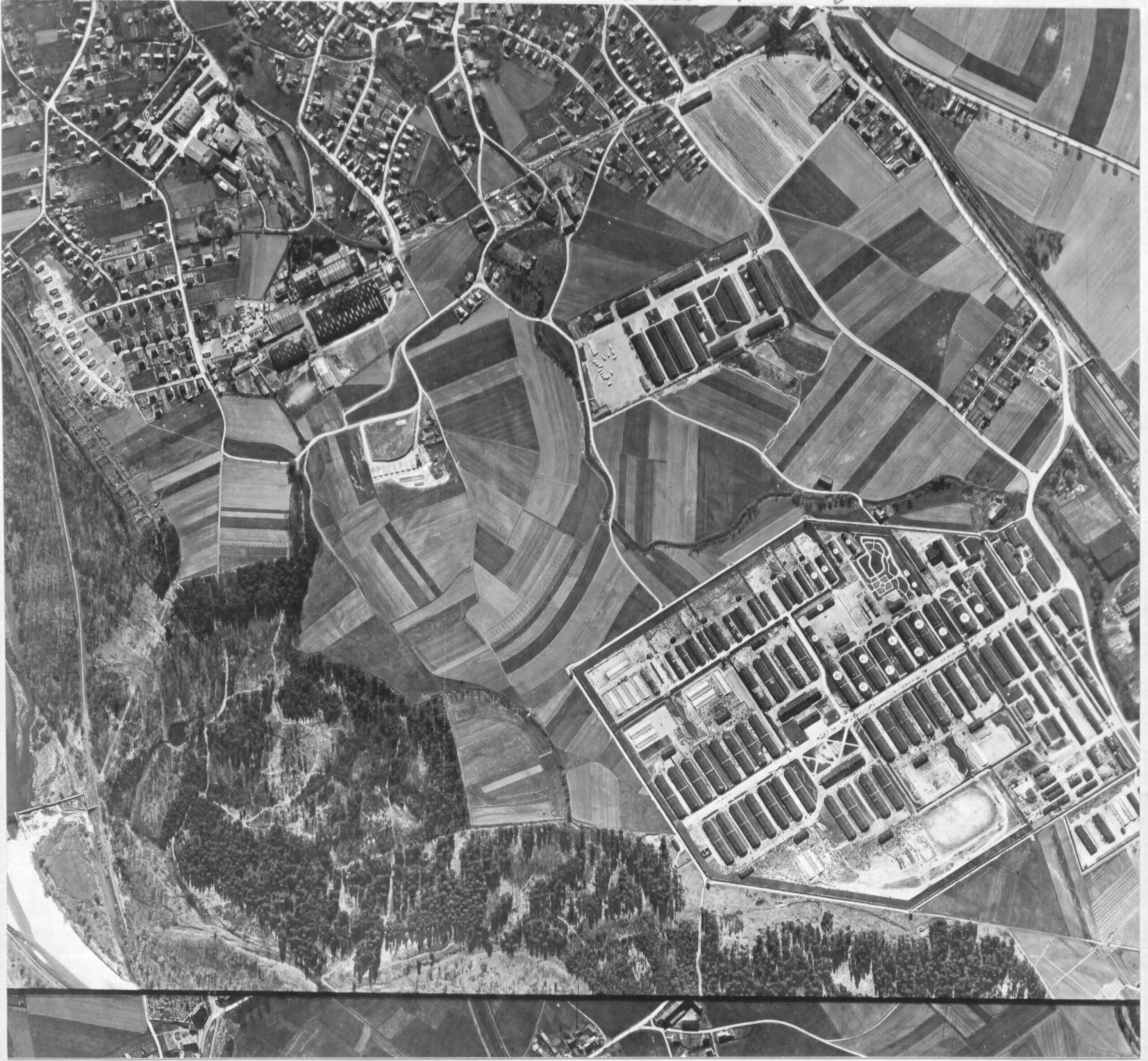 Stalag VII-A was liberated by Combat Command A, 14th Armored Division, Seventh  Army, on 29 April 1945. White was taken to a relocation center in France, then eventually returned to America aboard a Liberty ship. Lieutenant White was released from active duty at Fort Dix, New Jersey, but retained an officer's commission in the USAAF Reserve.
While attending New York University (NYU), he made regular currency flights at Mitchel Field, flying a North American Aviation AT-6 Texan.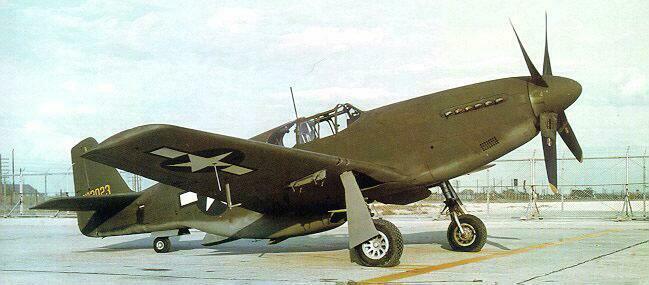 On 7 February 1948, Bob White married Miss Doris M. Allen at the Holy Name Church in New York. They would have four children.
Bob White graduated from NYU in May 1951 with a Bachelor of Science degree in Electrical Engineering (BSEE).
During the Korean War, White was recalled to active duty, assigned as a pilot and engineering officer, 514th Troop Carrier Wing, Mitchel AFB, New York. In February 1952 he was sent to the 40th Fighter Interceptor Squadron, 35th Tactical Fighter Wing, at Johnson Air Base near Tokyo, Japan, flying F-51 Mustangs. As the unit transitioned to jet fighters, Lieutenant White received 50 hours of training in the Lockheed T-33, and was then assigned to fly F-80 Shooting Stars. He applied for a commission as a regular officer in the U.S. Air Force, which was approved, and he was promoted to the rank of captain. After 18 months overseas, he returned to the United States to attend the Squadron Officer's School at Maxwell AFB, Alabama. He finished first in his class.
While at Maxwell, Captain White applied to the Test Pilot School at Edwards AFB in California. He was accepted and in June 1954 began 6 months of training at Edwards. On completion of the school, he was assigned to Edwards under Lieutenant Colonel Frank Kendall ("Pete") Everest, chief of flight test operations. He flew "chase" in the F-86 and F-100, made test flights in the Convair F-102, North American F-86K Sabre, Northrop F-89H Scorpion, the Ryan X-13, and the Republic YF-105A and F-105B Thunderchief.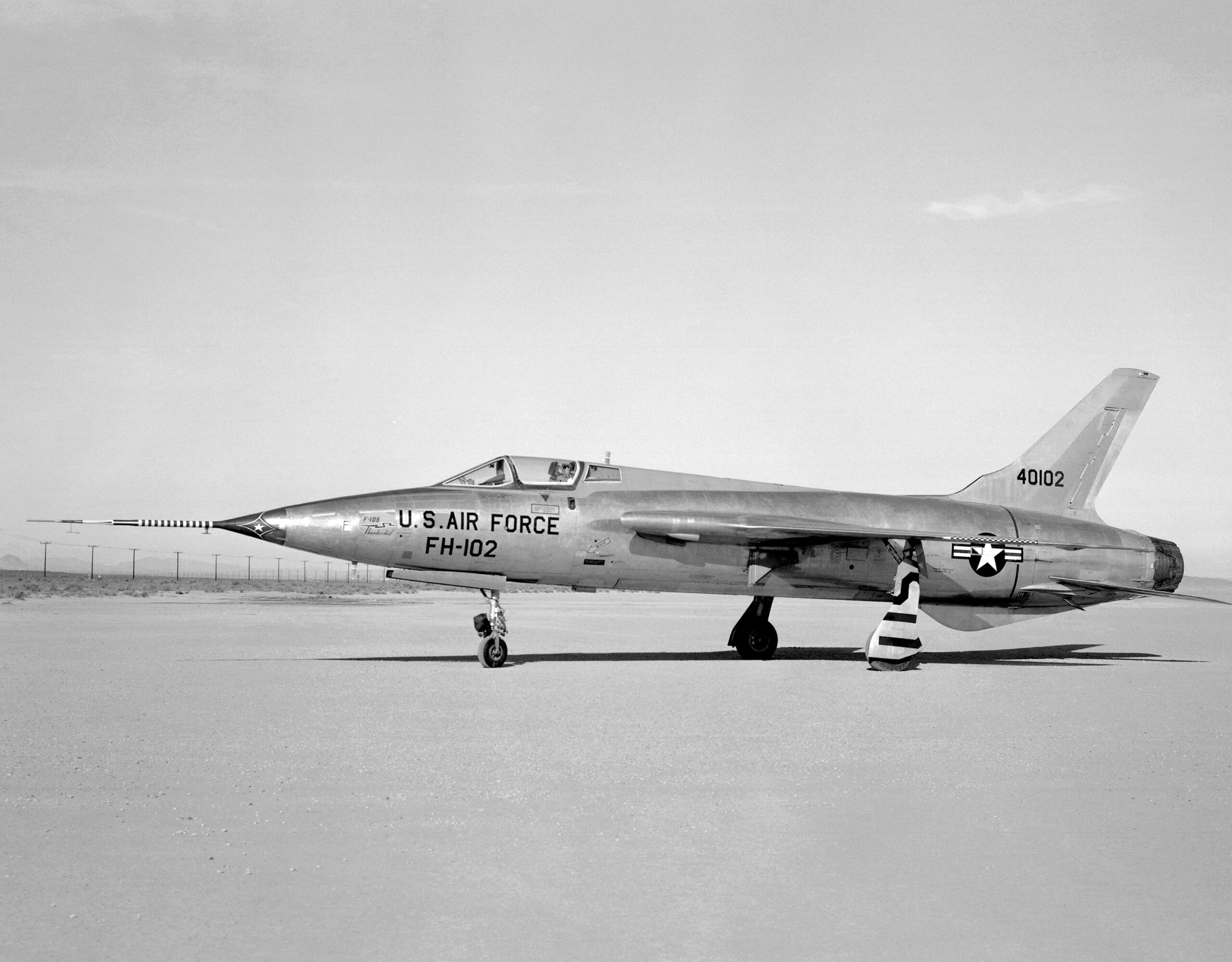 When the Air Force's selection to test the North American Aviation X-15, Captain Iven Kincheloe, was killed, White was assigned to the X-15 hypersonic research program.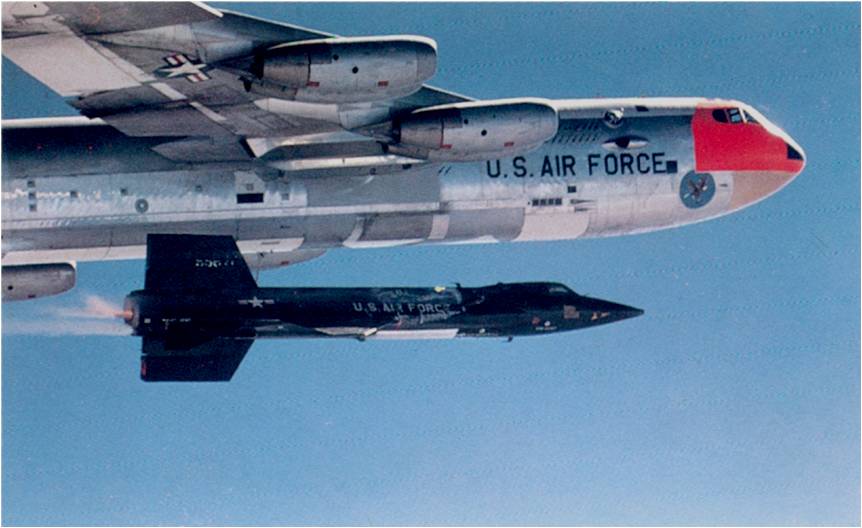 Major White flew 16 flights in the X-15 rocket plane over a 32 month period. He was the third pilot to fly the X-15, and he was the first pilot to exceed Mach 4, Mach 5 and Mach 6. His maximum speed during the program was Mach 6.04 (4,093 miles per hour/6,589 kilometers per hour), 9 November 1961. On 17 July 1962, he flew the X-15 to an altitude of 314,750 feet (95,936 meters). He set a Fédération Aéronautique Internationale world record for altitude gain (aircraft launched from a carrier aircraft), of 82,190 meters (269,652 feet),¹ and qualified as an Air Force astronaut.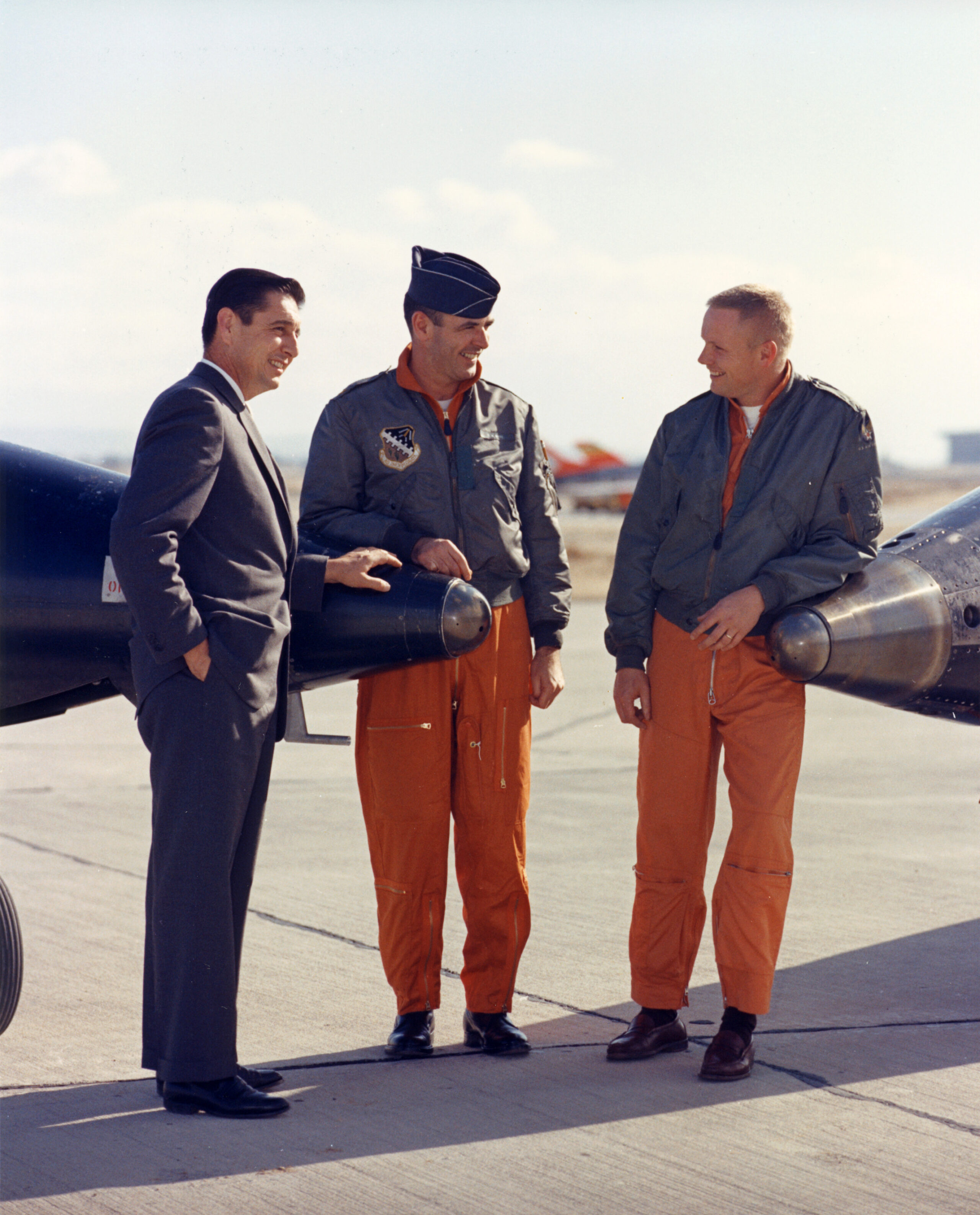 On 28 November 1961, President John F. Kennedy presented Major White with the Harmon Trophy.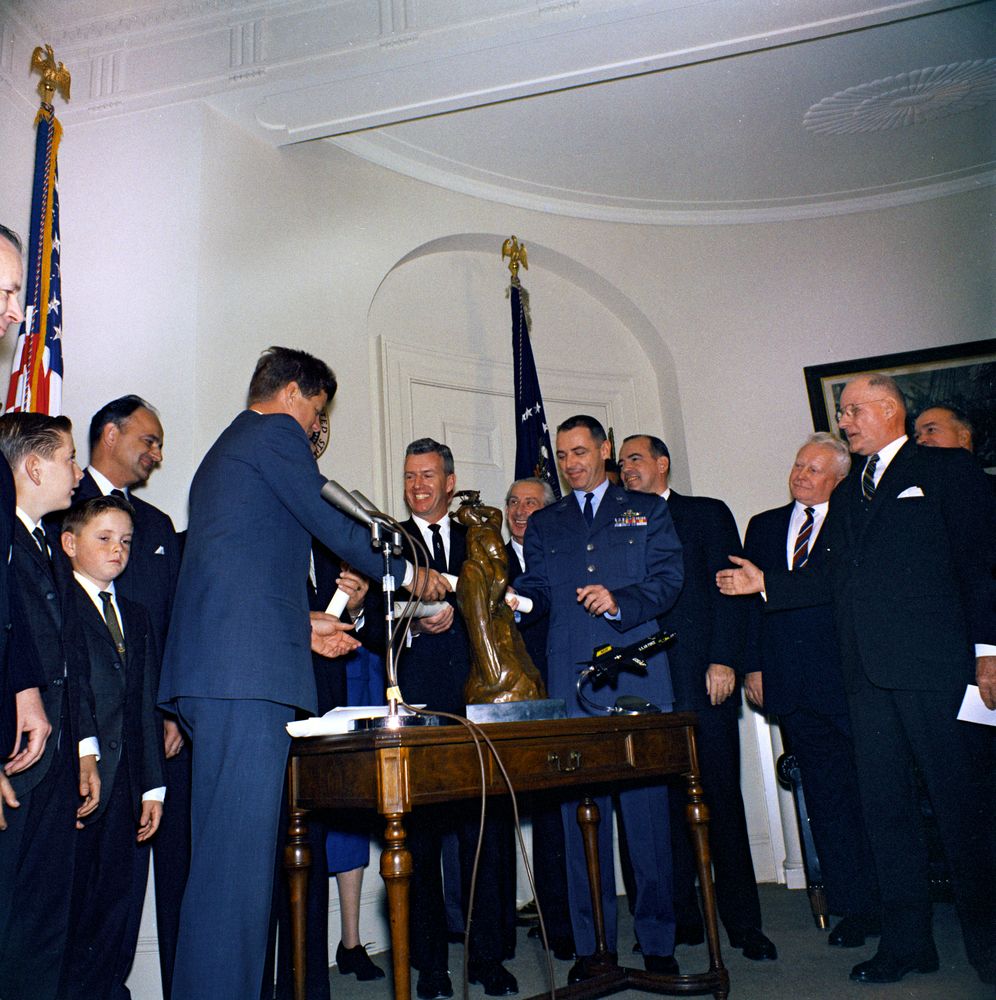 In 1962, President Kennedy present him with the Collier Trophy.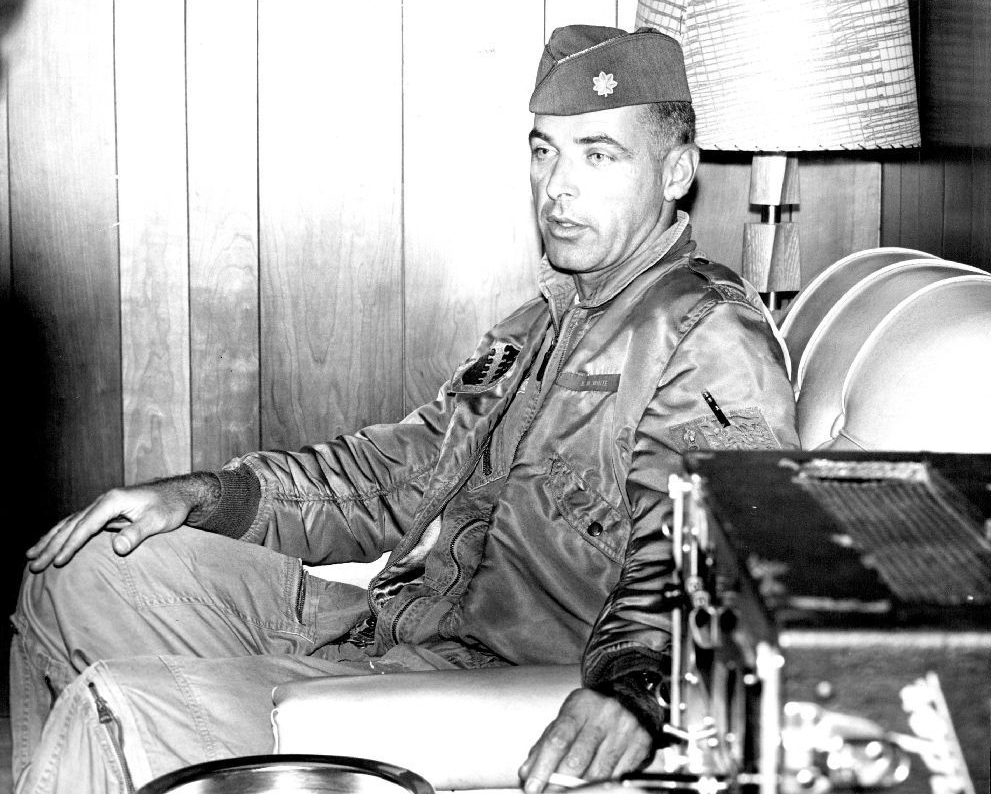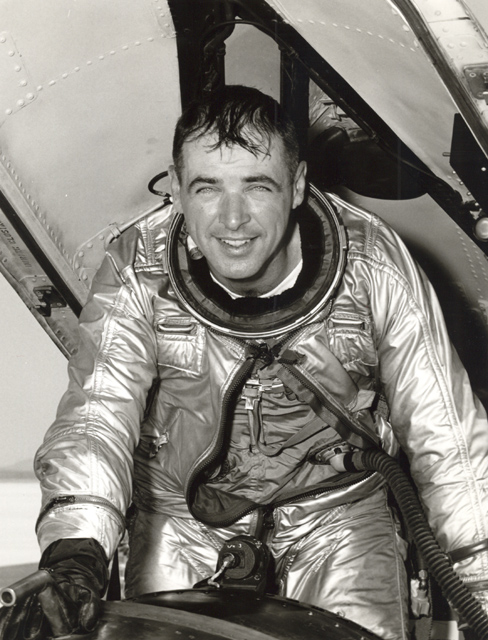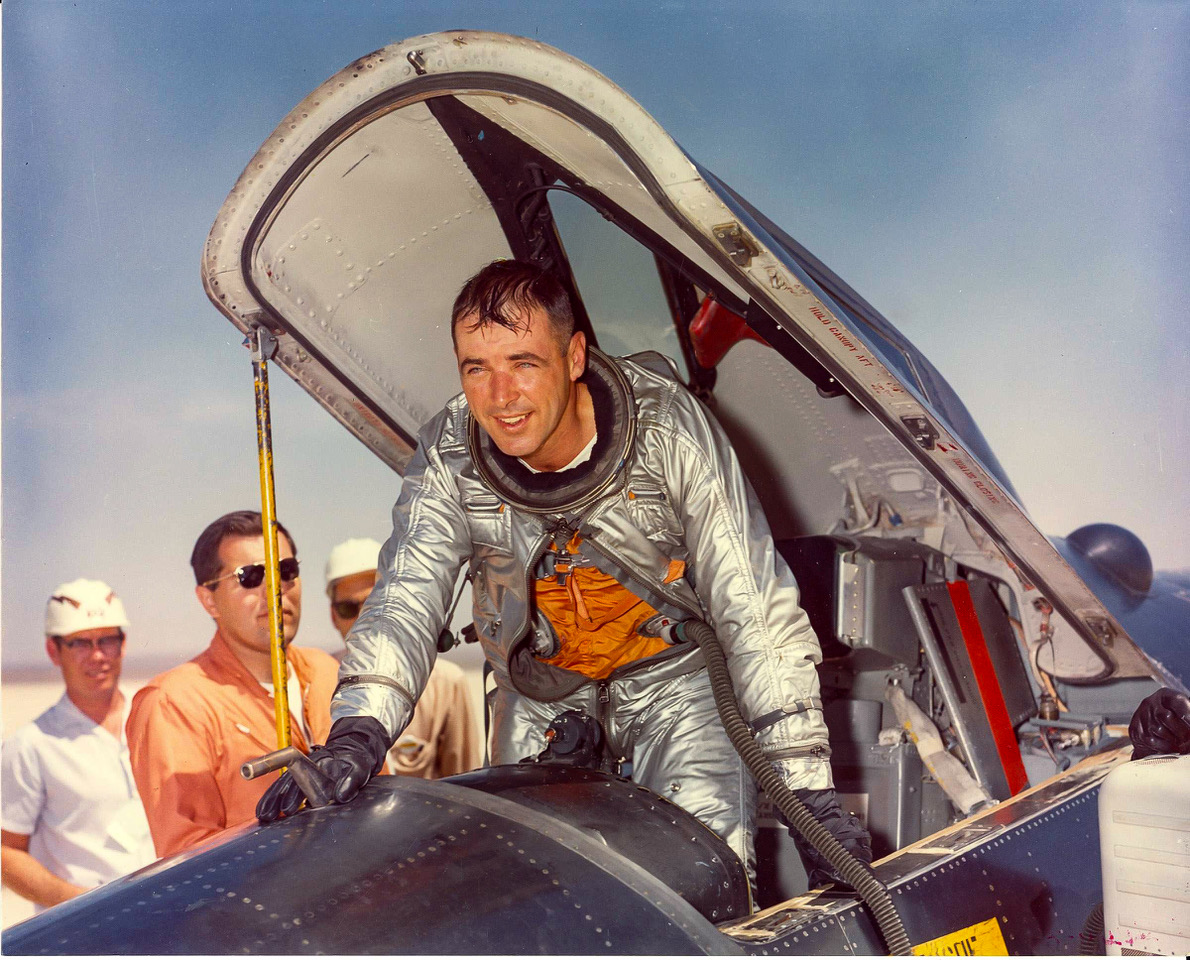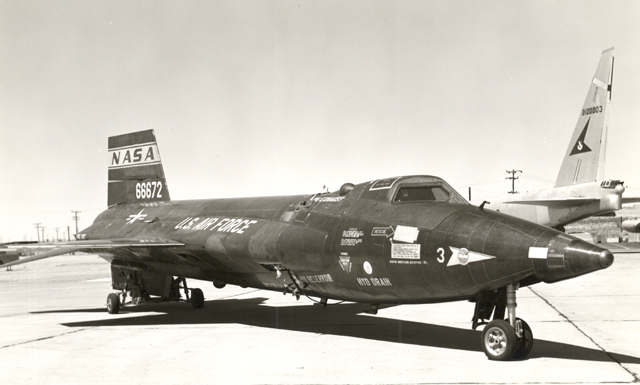 Major White was featured on the cover of LIFE Magazine, the most widely read magazine in America, 3 August 1962.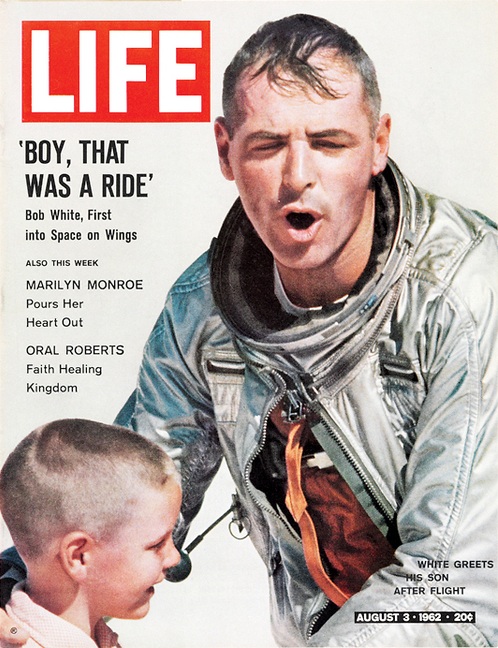 After almost nine years as a test pilot at Edwards, Major White returned to operational duties, first being assigned to Wright-Patterson Air Force Base, and then in October 1963, to the 22nd Tactical Fighter Squadron, 36th Tactical Fighter Wing, at Bitburg Air Base, Germany, as operations officer. The squadron was equipped with the F-105, which White had tested at Edwards.
After five months at Bitburg, he was given command of the 53rd Tactical Fighter Squadron, which also flew the F-105.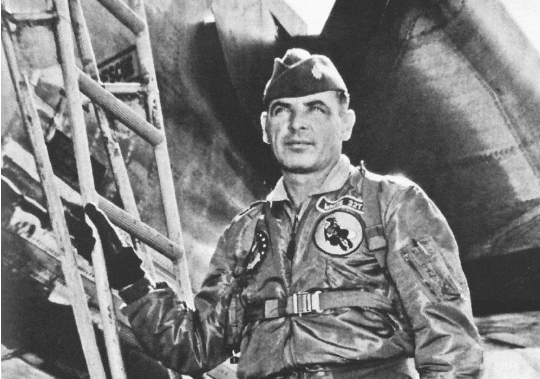 After his tour in Germany, White returned to the United States, and from August 1965 to 1966, attended the Industrial College of the Armed Forces in Washington, D.C. He also attended George Washington University where he earned a master's degree in business administration. He was then assigned to the Air Force Systems Command at White-Patterson AFB in Ohio as the chief tactical systems officer in the F-111 Systems Program Office.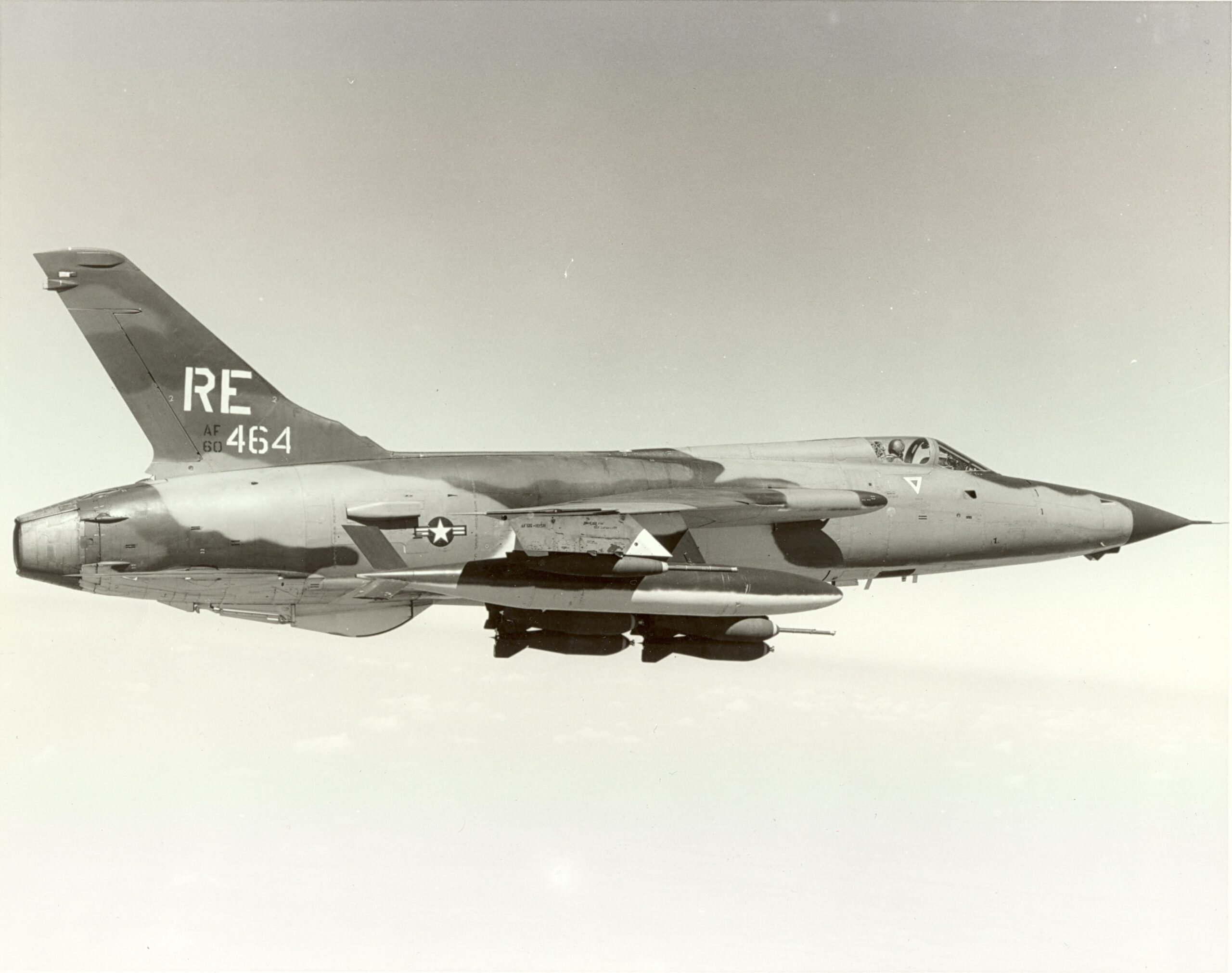 In May 1967, Colonel White deployed to Southeast Asia as deputy commander of the 355th Tactical Fighter Wing at Takhli Royal Thai AFB. He flew 70 combat missions in the Republic F-105 Thunderchief.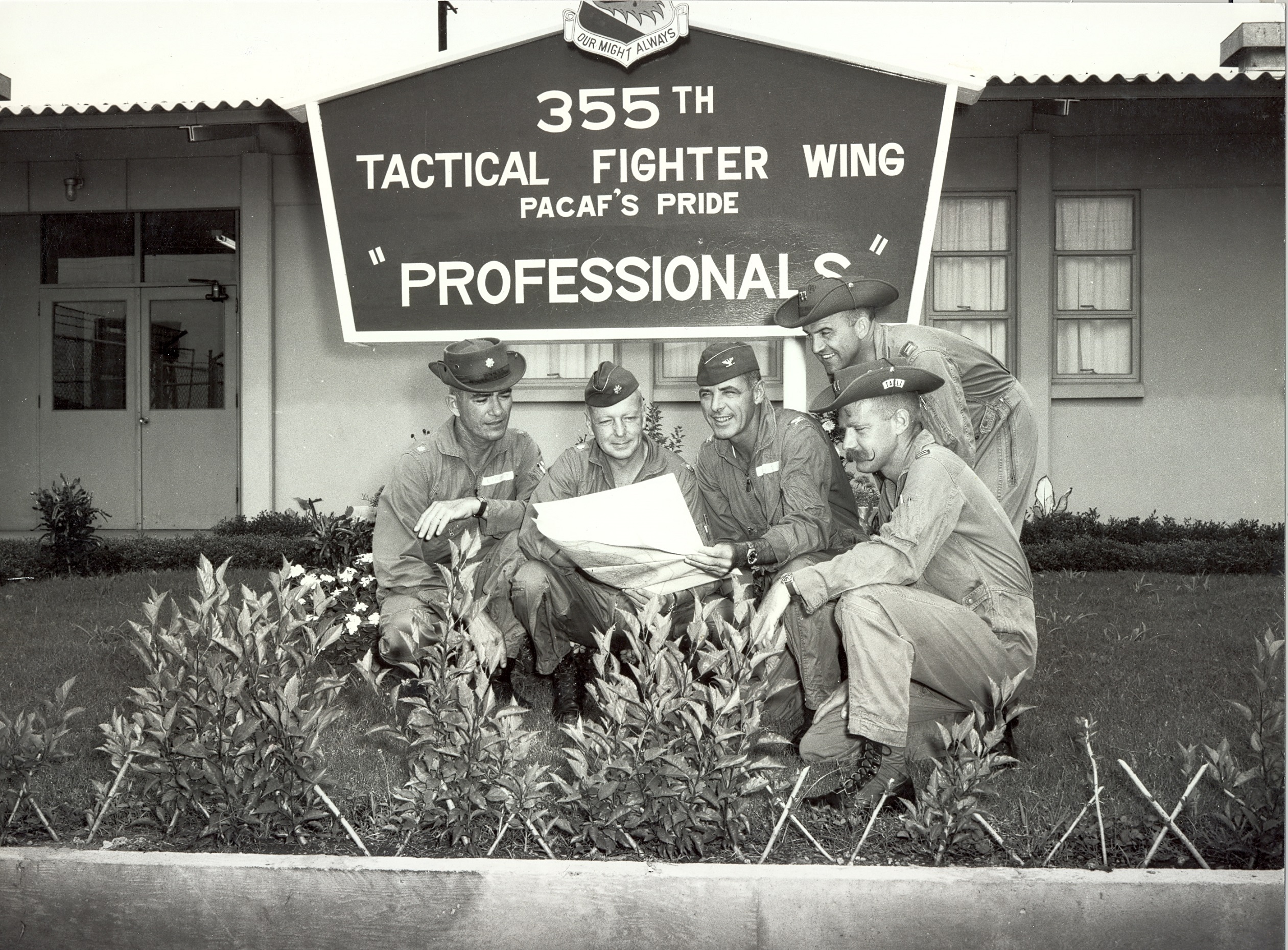 For his actions during an attack against the Paul Doumer Bridge near Hanoi, 11 August 1967, Colonel White was awarded the Air Force Cross.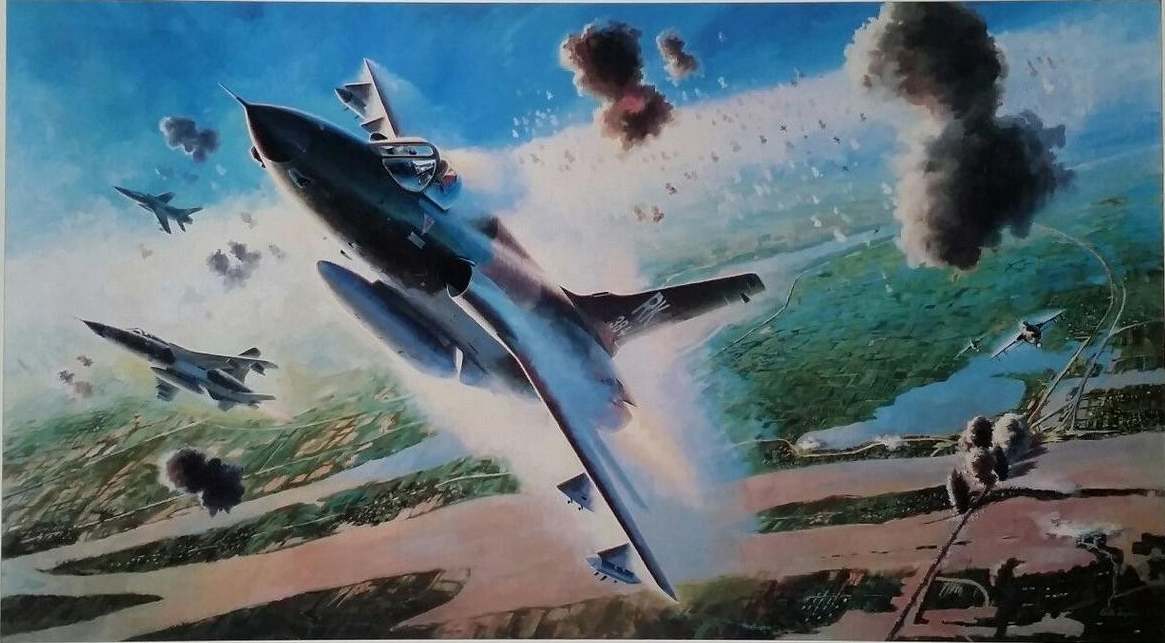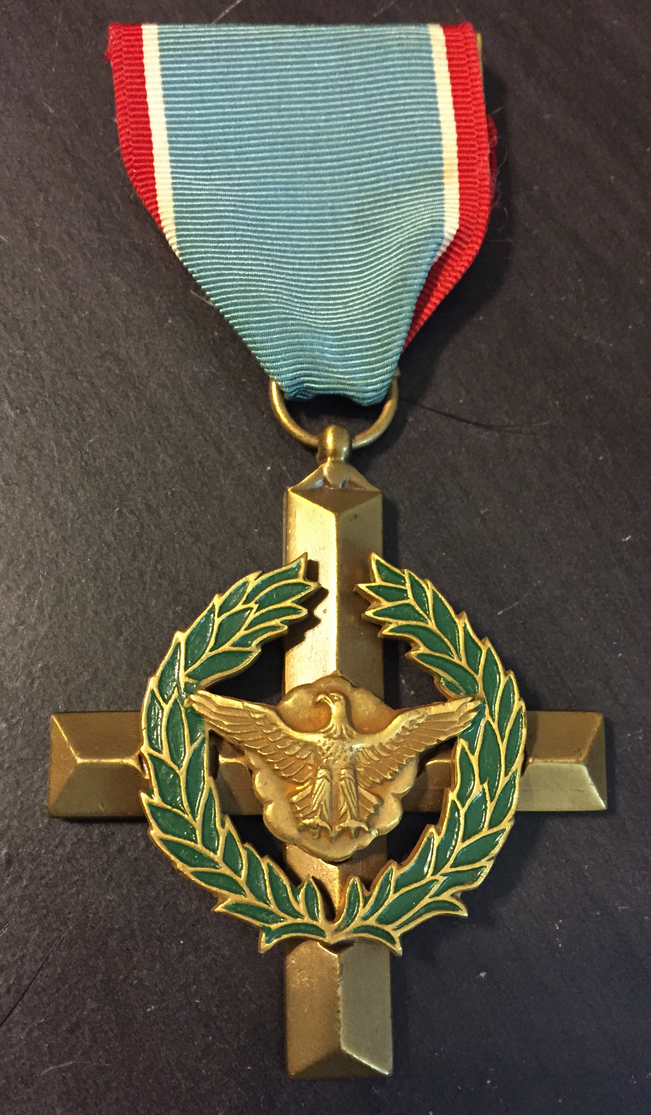 The President of the United States of America, authorized by Title 10, Section 8742, United States Code, takes pleasure in presenting the Air Force Cross to Colonel Robert M. White (AFSN: 0-24589A), United States Air Force, for extraordinary heroism in military operations against an opposing armed force as an F-105 Mission Commander and Pilot of the 355th Tactical Fighter Wing, Takhli Royal Thai Air Base, Thailand, in action near Hanoi, North Vietnam, on 11 August 1967. On that date, Colonel White led the entire combat force against a key railroad and highway bridge in the vicinity of Hanoi. In spite of 14 surface-to-air missile launches, MiG interceptor attacks, and intense anti-aircraft artillery fire, he gallantly led the attack. By being the first aircraft to dive through the dark clouds of bursting flak, Colonel White set an example that inspired the remaining attacking force to destroy the bridge without a single aircraft being lost to the hostile gunners. Through his extraordinary heroism, superb airmanship, and aggressiveness in the face of hostile forces, Colonel White reflected the highest credit upon himself and the United States Air Force.
Action Date: 11-Aug-67
Service: Air Force
Rank: Colonel
Company: Deputy Commander for Operations
Regiment: 355th Tactical Fighter Wing
Division: Takhli Royal Thai Air Base, Thailand
The AFC was presented to Colonel White by President Lyndon B. Johnson at a ceremony held at Cam Ranh Bay, December 1967.
In October 1967, Colonel White was assigned as chief, attack division, Directorate of Combat Operations, Seventh Air Force, at Tan San Nhut Air Base.
In June 1968, Colonel White returned to White-Patterson Air Base AFSC, Aero Systems Division, as director of the F-15 systems program.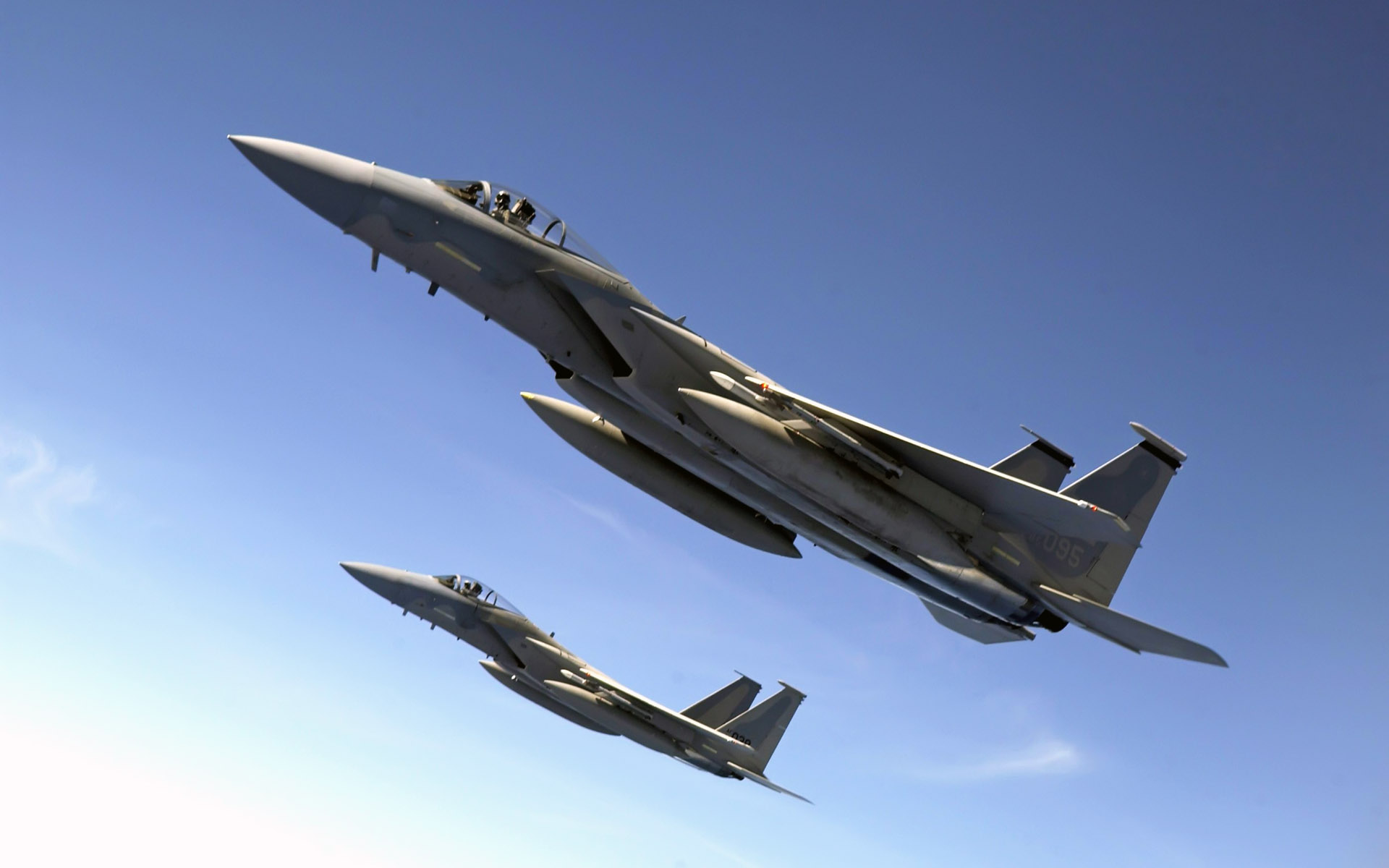 In August 1970, Colonel White returned to Edwards Air Force Base where he took command of the Air Force Flight Test Center.
In October 1971, he attended the U.S. Navy parachute test pilot school. In November 1972, Brigadier General White took command of the Air Force Reserve Officers Training Corps (AFROTC) at Maxwell AFB.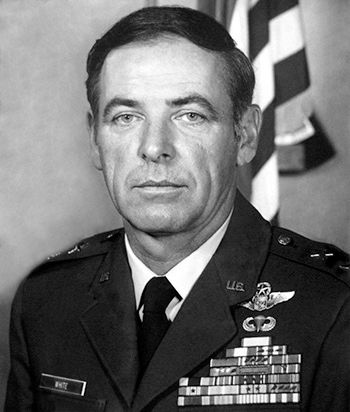 On 12 February 1975, White was promoted to the rank of major general, with his date of rank retroactive to 1 July 1972. The following month, he took command of the Fourth Allied Tactical Air Force, based at Ramstein Air Base, Germany.
In 1980, Major General White and his wife, Doris, divorced. She returned to the United States.
In December 1980, White married his second wife, Ms. Christa Katherina Kasper (née  ScChrista Katherina Shmenger) (b. 3 Dec. '42, Pirmasens, Germany. Daughter: Judith Kasper)
In 1981, Major General White retired from the U.S. Air Force after 39 years of service. During his military career, he had been awarded the Air Force Cross, the Distinguished Service medal with oak leaf cluster (two awards); the Silver Star with three oak leaf clusters (four awards); the Legion of Merit with four oak leaf clusters (five awards); the Bronze Star; and the Air Medal with sixteen oak leaf clusters (seventeen awards). He wore the wings of a command pilot astronaut.
He had also been awarded the Harmon and Collier Trophies, and the NASA Distinguished Service Medal.
At Edwards Air Force Base, a street is named Bob White Drive in his honor.
In 2006, White was inducted into the National Aviation Hall of Fame.
Mrs. Christa White died 9 January 2007.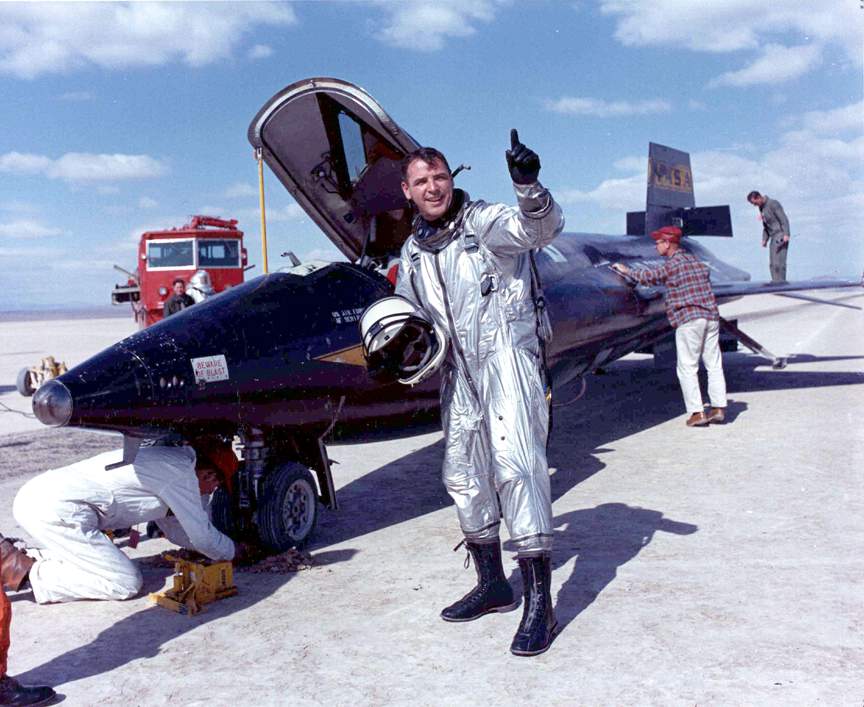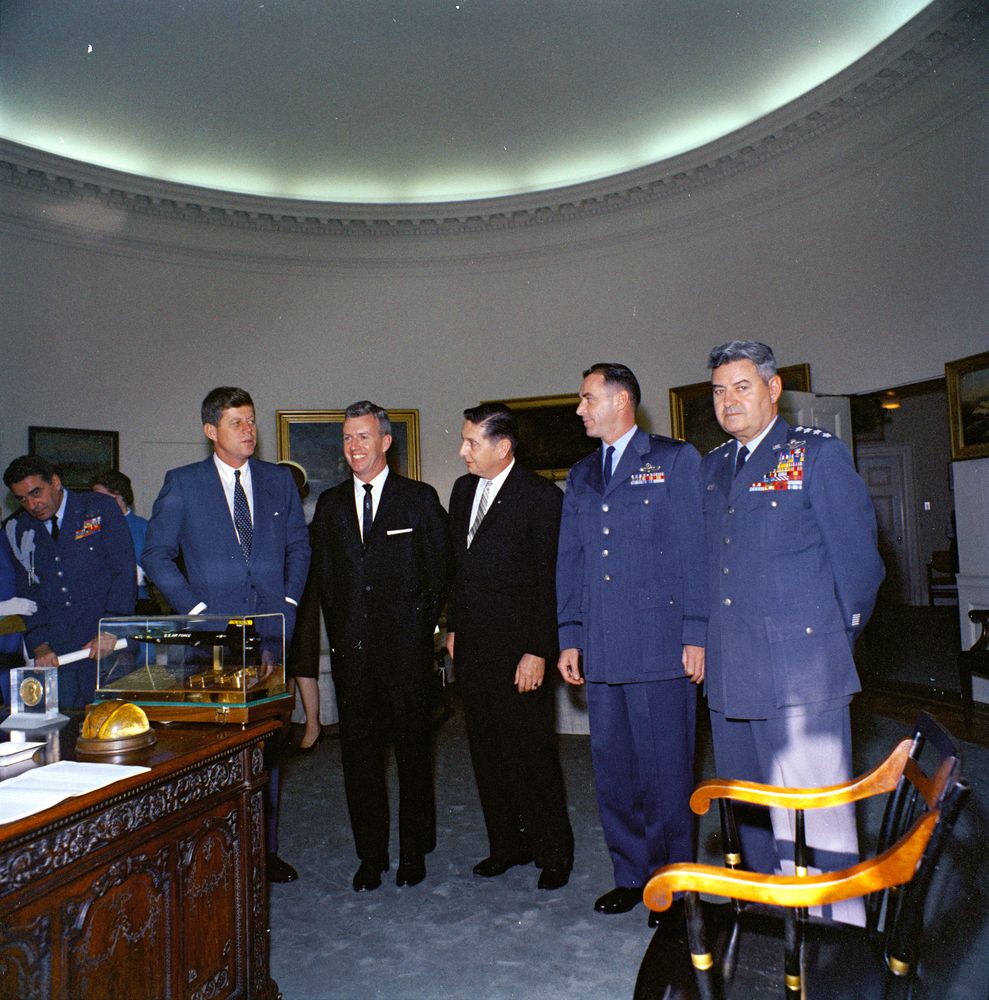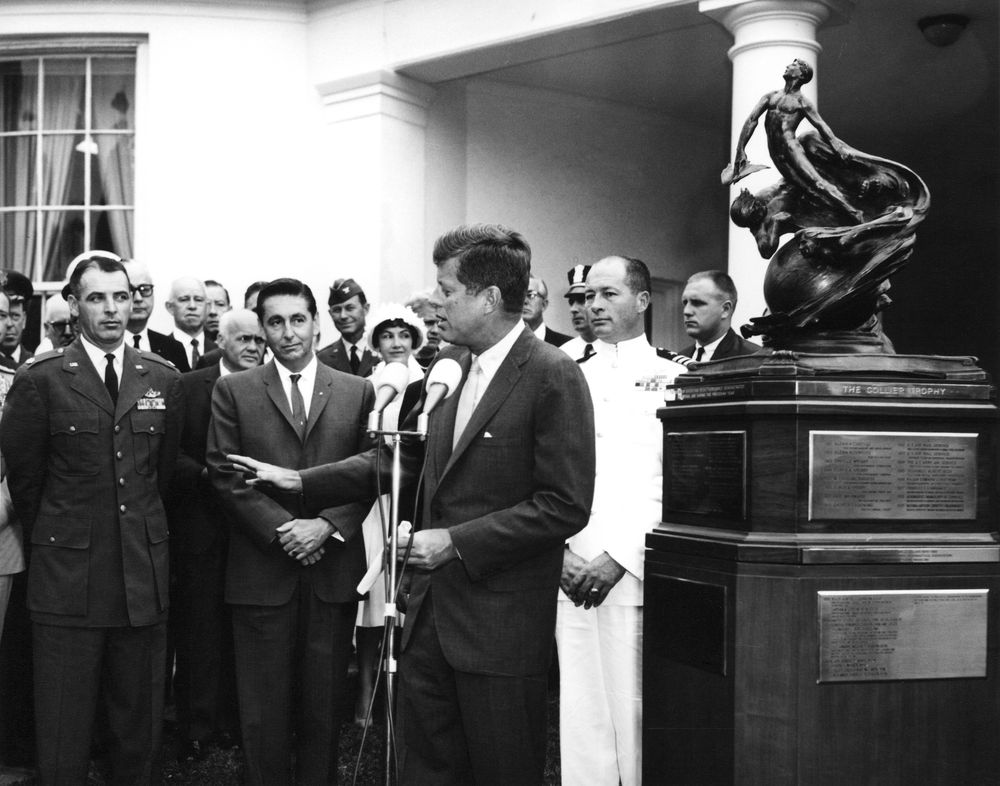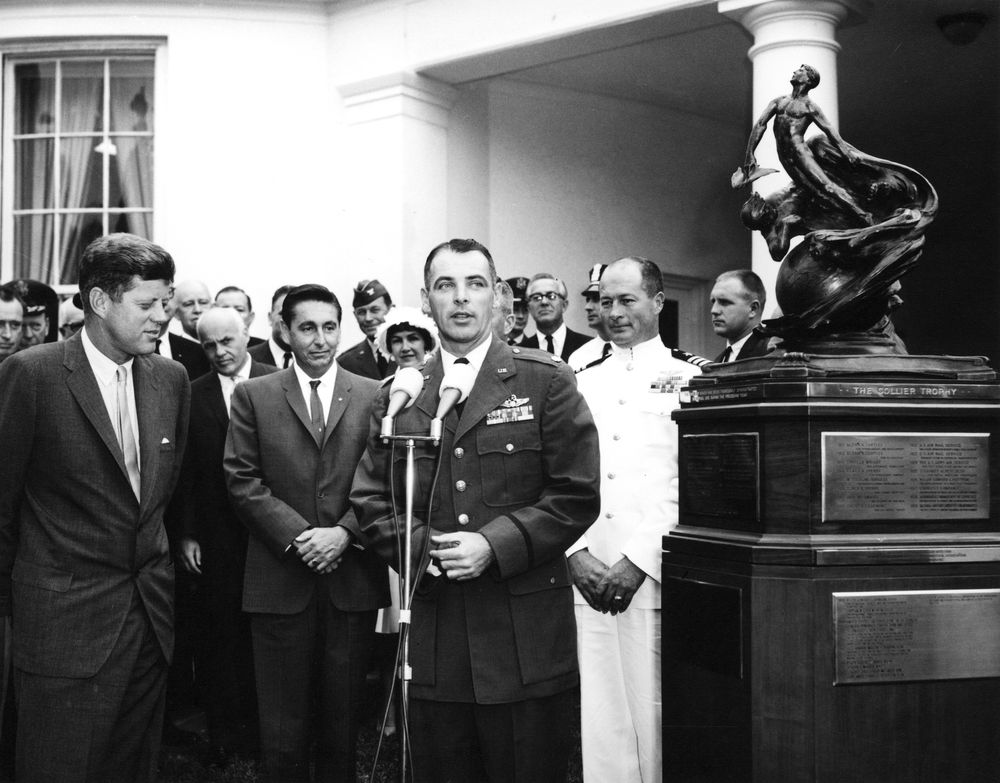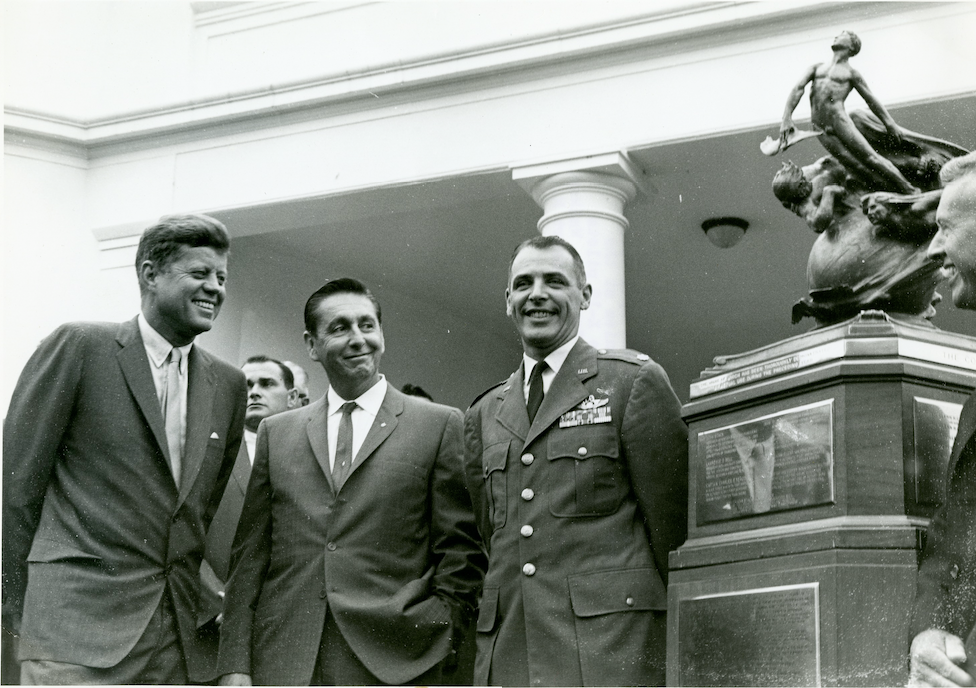 Major General Robert Michael White, United States Air Force (Retired), died at 11:55p.m., 17 March 2010 at an assisted living facility in Orlando, Florida. His remains were interred at the Arlington National Cemetery.
Tom Wolfe, author of The Right Stuff, described  General White as "the eternally correct and reserved Air Force blue suiter." In The Right Stuff he wrote:
"He didn't drink. He exercised like a college athlete in training. He was an usher in the Roman Catholic chapel of the base and never, but never, missed Mass. He was slender, black-haired, handsome, intelligent—even cultivated, if the truth were known. And he was terribly serious."
"White had not unbent as much as one inch for the occasion. You could see them straining to manufacture on of those 'personality profiles' about White, and all he would give them was the Blue Suit and a straight arrow. That was Bob White."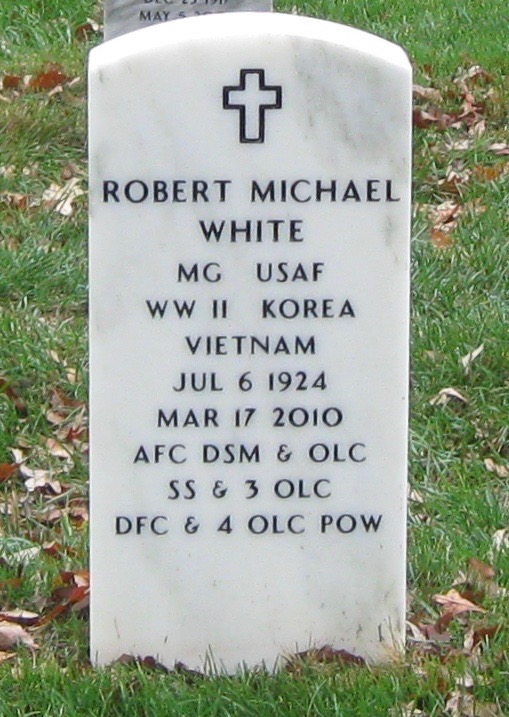 Recommended: Higher and Faster: Memoir of a Pioneering Air Force Test Pilot, by Robert M. White and Jack L. Summers. McFarland & Company, Inc., Jefferson, North Carolina, 2010
¹ FAI Record File Number 9604
© 2023, Bryan R. Swopes